Work is where we spend a considerable amount of our time – latest researches prove that on average it can take up to 12 years of our entire lifespan!
Considering, it is worth to have a job that we like, or, if that's not possible for some reason, to at least ensure we work in a pleasant environment. A workspace with a personal touch makes sure people are more relaxed, happier and productive so get inspired with our 10 exemplary workspaces to enhance your own.
Ashley Neese's Project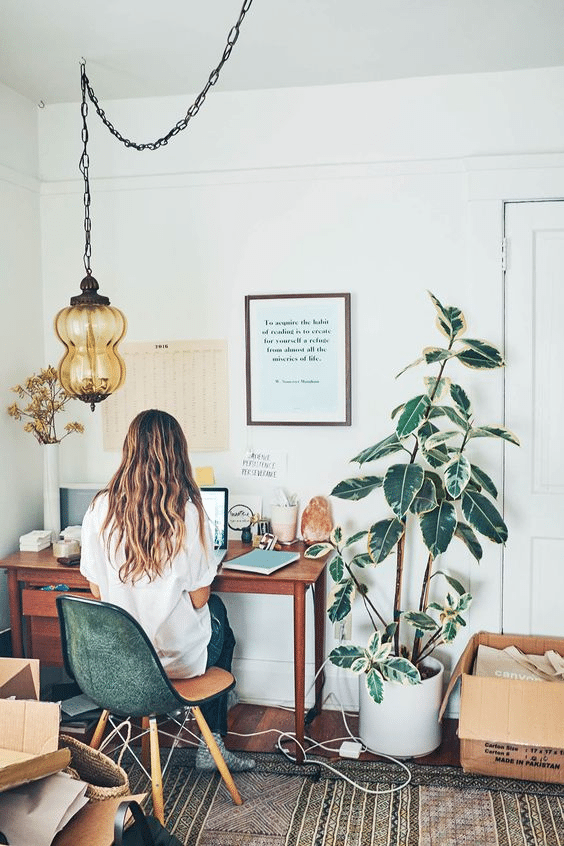 This chic home office is maintained in a distinct retro vibe. An oriental lamp and a framed quote, along with natural features including a wooden desk and a potted plant, are strong statement accessories helping to build the right ambience of the interior.
Oh Happy Day's Room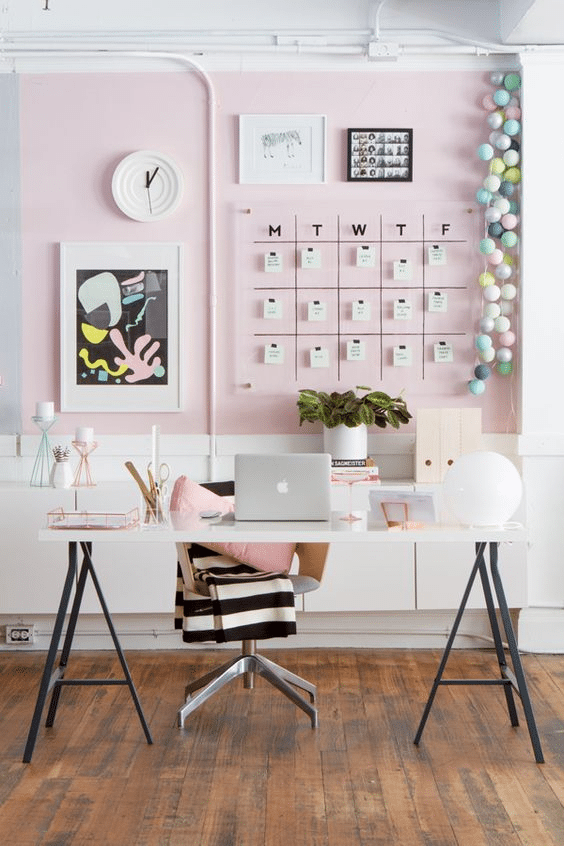 A strongly personalized space in the shade of Millennial Pink. Scandinavian furniture, like cotton ball lights, minimalistic desk and pastel additives beautifully correspond with DIY calendar and clock. Simply marvelous.
Brooke Testoni's Workspace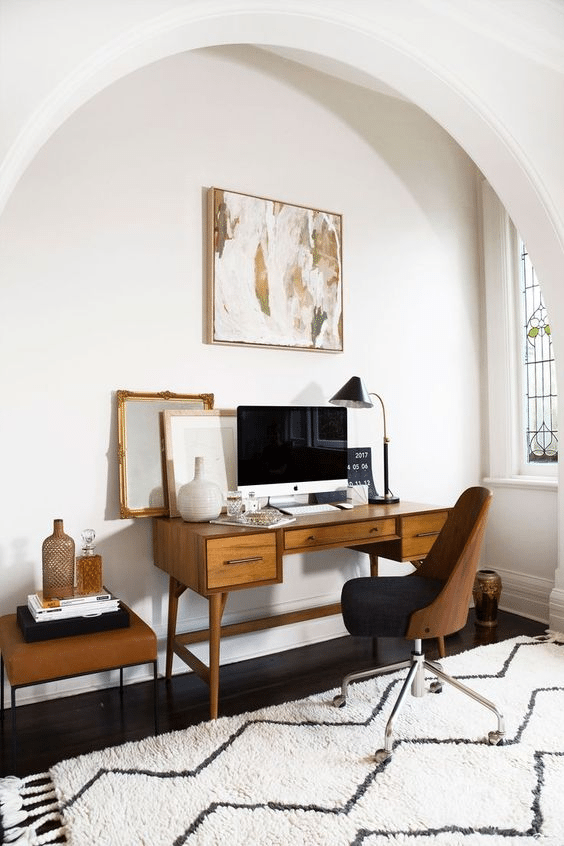 From this fantastic project we draw the impression of a decisively masculine space due to the sparingly applied shades of white, brown and black. The overall décor alludes to the Mid-Century Modern style flaunting a console-like desk, a vintage Moroccan rug, a mirror in an astounding golden frame or an absolutely gorgeous crystal whiskey bottle.
Daniel Lindstrom's Office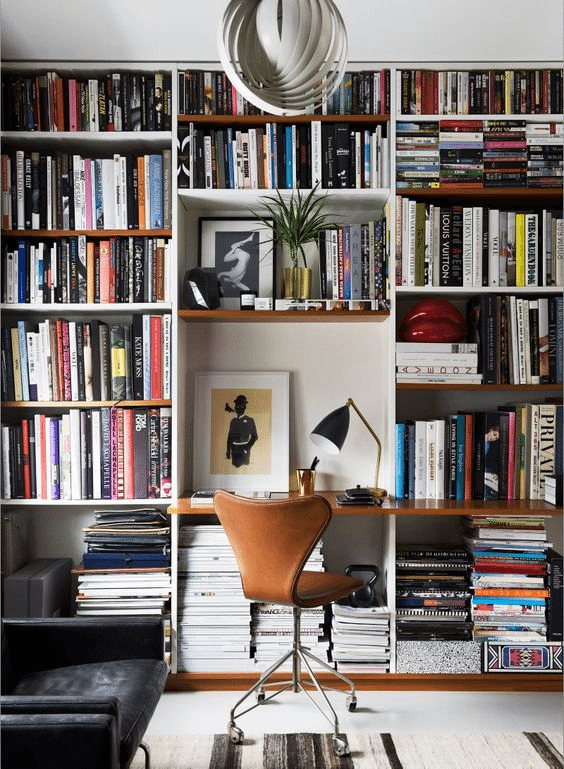 A small spot surrounded by a plethora of books – a perfect place to make good research and take proper notes Toned furniture and neutral additives, including a simplistic rug, allow the books to play the first fiddle in the arrangement.
Tina Hellberg's Project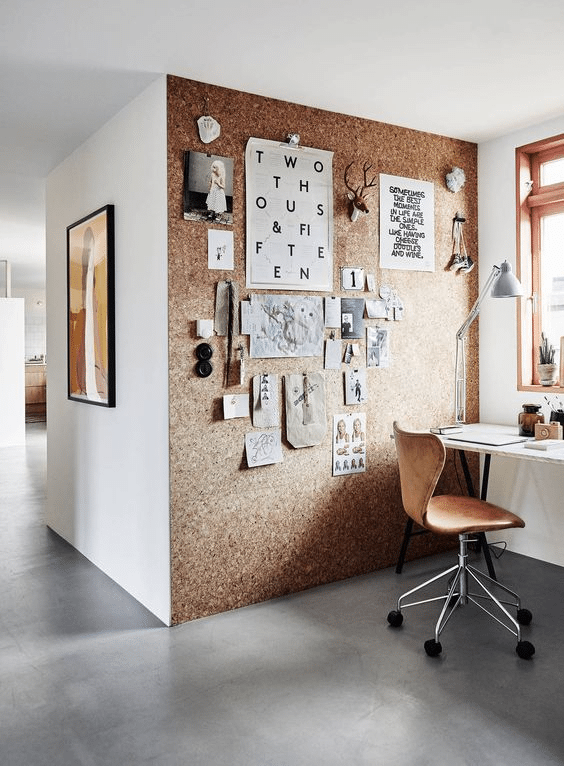 An amazing house in Malmö, Sweden, with inspiration from the 1960′s in Los Angeles. It's Scandinavian design in a nutshell – the minimalistic space is upgraded by a practical cork wall on which one may hang decorations or create mood boards.
Patrick Gilles & Dorothée Boissier's Workspace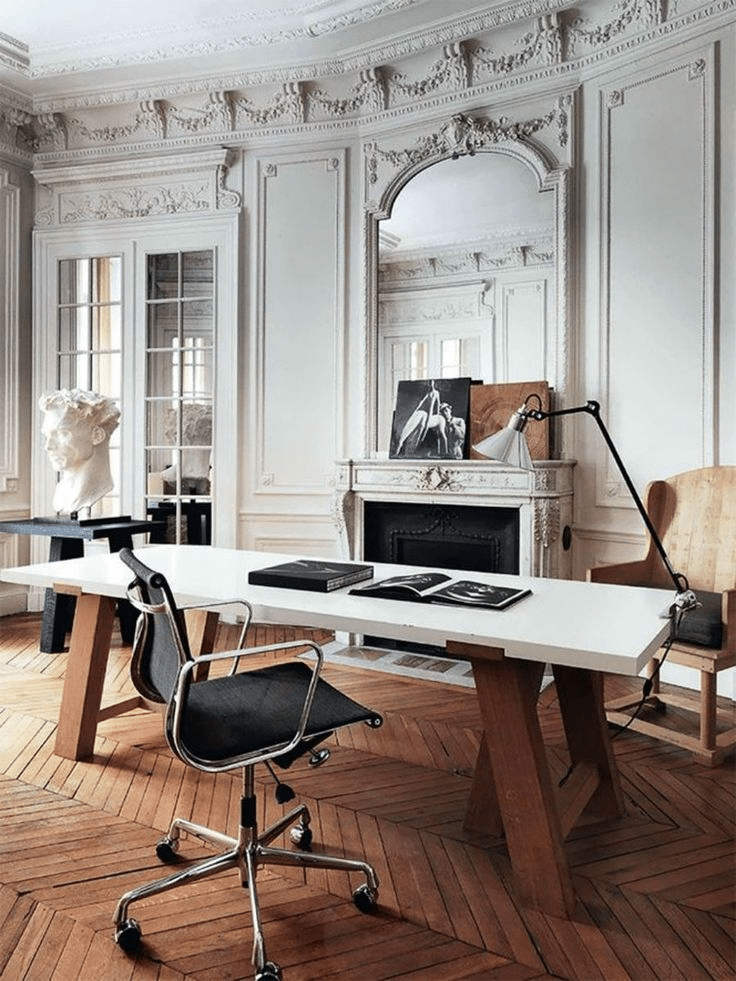 An office space set up in a 19th-century Parisian apartment. Modern furniture, thanks to their simplistic form, give way to the awe-inspiring historic interior. It is a perfect fusion of tradition and contemporaneity.
Old Brand New's Office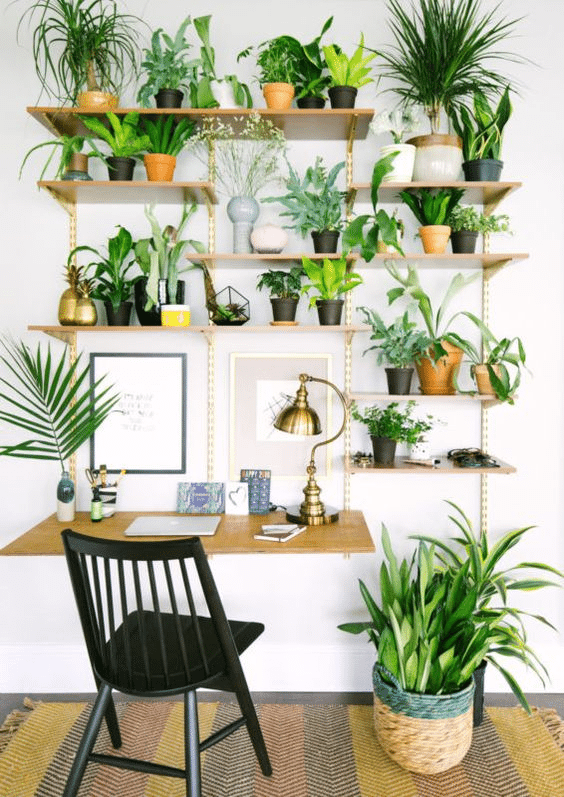 This place is a real oasis – abundantly filled with plants it reminds us of an orangery. Plants are said to increase our productivity at work so everyone should consider having them in their proximity. The boho atmosphere, outside of the plants, is accentuated with a striped rug and a beautiful gilded lamp.
St. Helena Home's Office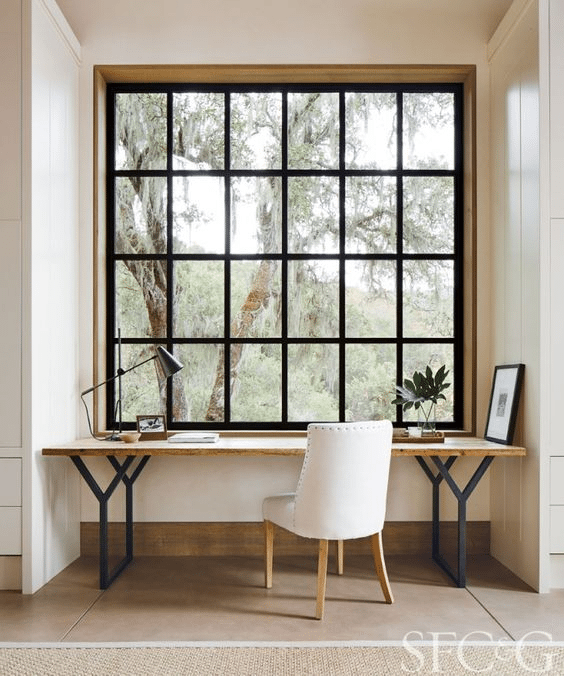 A single arrangement with the wow effect provided by a large window facing the garden. The RH chair paired with a custom desk enchant with their clear form, purity and totally timeless elegance.
Studio McGee's Project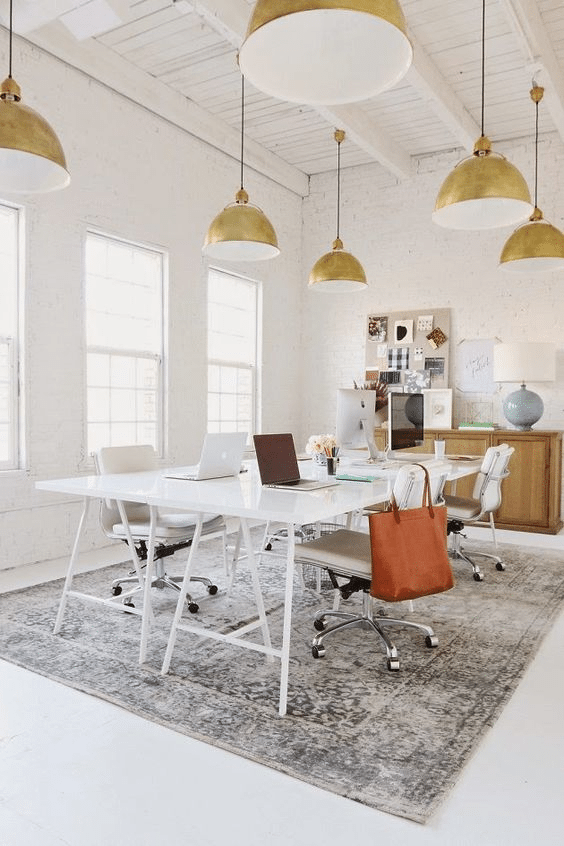 A shared office space whose shining star is the magnificent antique rug. The carpet itself adds warmth and coziness while its intricate pattern revives a monochrome ambience. All finished with industrial golden lamps. Exquisite.
Create & Cultivate's Project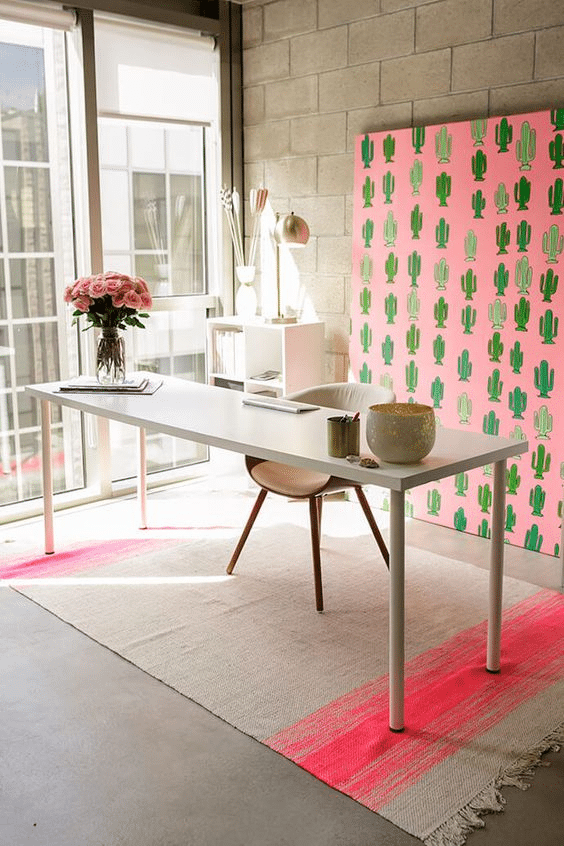 Initially a concrete, severe space turned into a creative, feminine place with a few décor tricks. A cacti painting served to cover the plain brick wall, whereas the rug hides the concrete flooring. The tasteful shades of pink blend wonderfully with warm greys and add energy required for intensive work.
For more inspirations, take a peek at Doris Leslie Blau website – we are always at your disposal. And if by any chance you are visiting the capital, step into The Washington Design Center, 1099 14th Street N.W. Washington, D.C. 20005, to see our showroom. You can also give us a call at 202-808-9361.