When it comes to rugs and carpets, design is one of the factors that are taken into consideration by those who purchase such products.  Aside from materials and quality, the design of any rug or carpet matters greatly if you want your floor piece to create a unique impact and add an elegant appeal to your home.  Regardless of the theme of your home interior, adding a classical rug with a hint of the past can make a big difference.
Let your guests be awed by your magnificent home furnishings especially your rug, which can very well be the centerpiece in your living room.  What can make it even more amazing is if it carries with it a touch of the ARTS AND CRAFTS MOVEMENT which originated in the 19th century in Great Britain.  In case you are not familiar with this movement, it was supported primarily by people dedicated to achieving high quality craftsmanship in terms of house furnishings.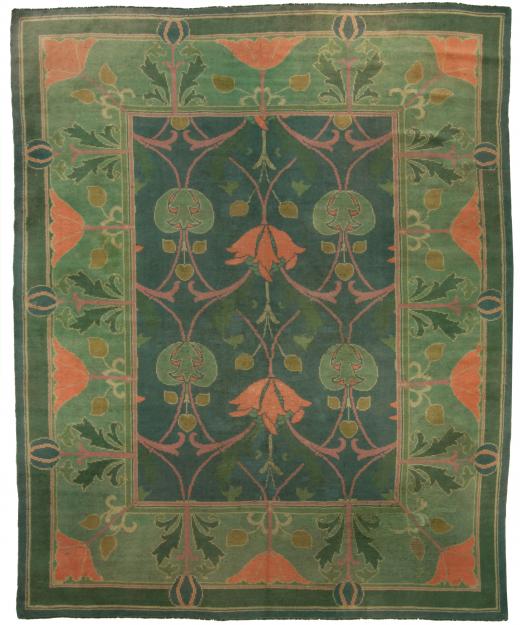 This Voysey rug has the design and skill so prominent in the Arts and Crafts movement. The floral detail and vibrant colors come together to create an overall stunning image.
The ARTS AND CRAFTS MOVEMENT, founded by William Morris, took pride in their simple but beautiful handcrafted items.  The inspiration of laborers supporting the movement at that time sprouted from the belief that humans should be treated as workers with creativity rather than mere tools that worked monotonously.  With Morris on their side, the movement led to the formation of Morris, Marshall, Faulkner & Co. which was later renamed Morris & Co. where they offered their creations such as fabric, furniture, wallpaper, tapestries, stained glass, etc., all of which were created with decorative arts as a key ingredient.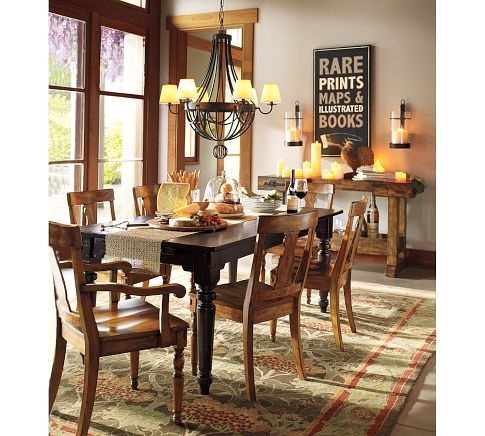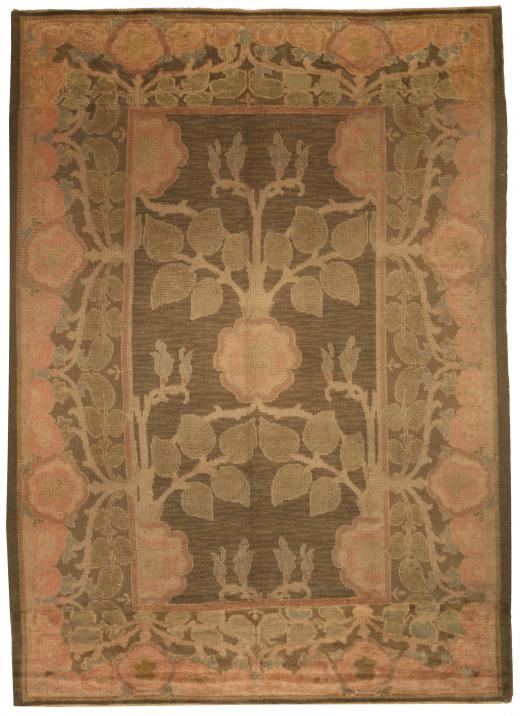 Another great Voysey rug, this time with a muted palette that compliments the prominent pattern.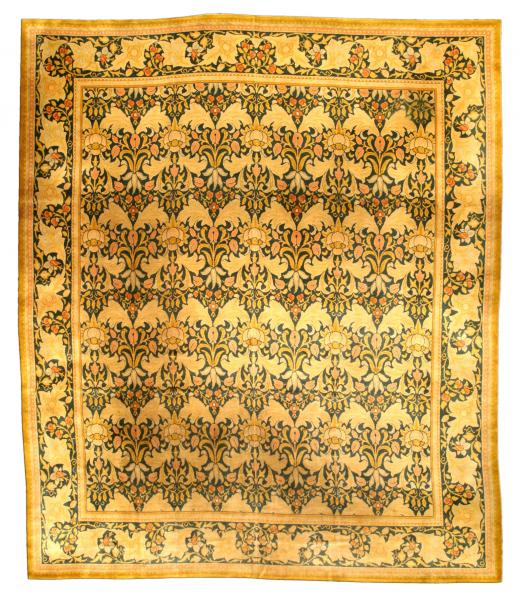 A second quarter 20th century William Morris style rug, with an emphasis on the rich designs of the Arts and Crafts movement.