We like spacious and airy interiors but the truth is a large house poses high demands in terms of costs and general maintenance. This is why people – especially young – try to downsize for both economic and ecological reasons nowadays. A small abode does not mean boredom and clutter – on the contrary! Arranging a limited space is a challenge which, when done properly, brings outstanding effects and the satisfaction of making the most of a humble 'starter-pack.' Check out the following 8 ideas for tiny house arrangements and find your fav!
Girly Dreamland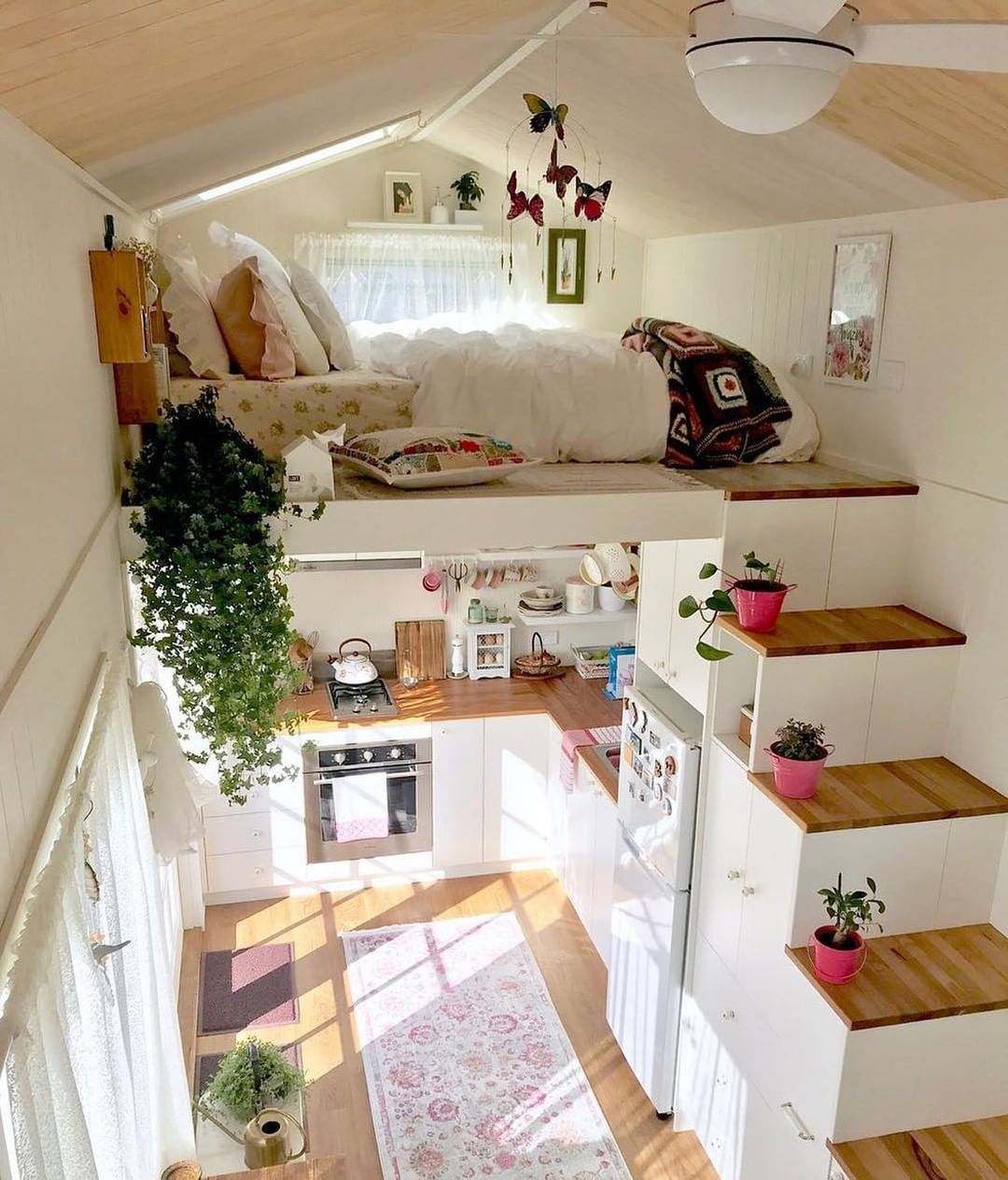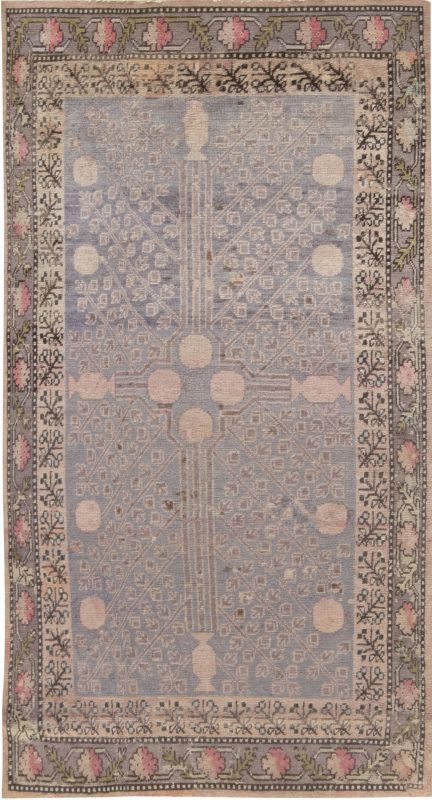 This amazing little house may look like a dollhouse, but it's not a toy. It is a fully functional, small house on wheels, which even has a wardrobe. His owner – Dolly made most of the stuff in it, using the DIY ideas online. White, light wood and lots of greenery create such a beautiful interior that the small space ceases to matter.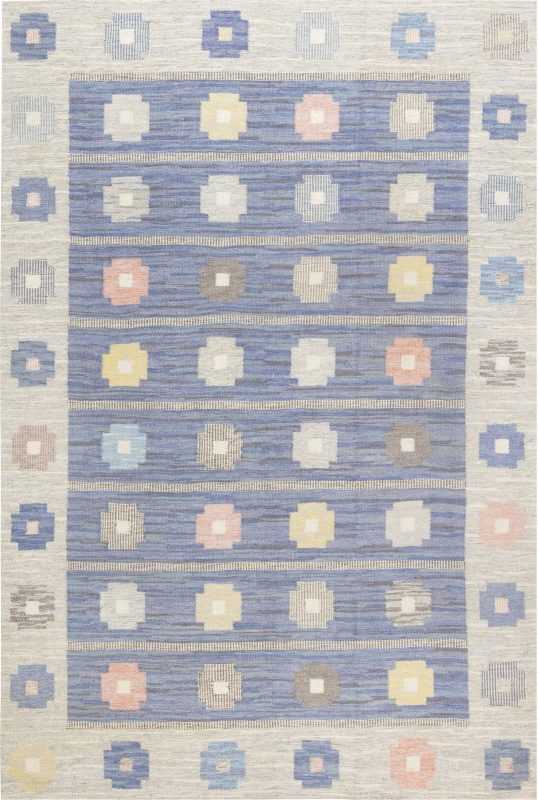 Something For a Boy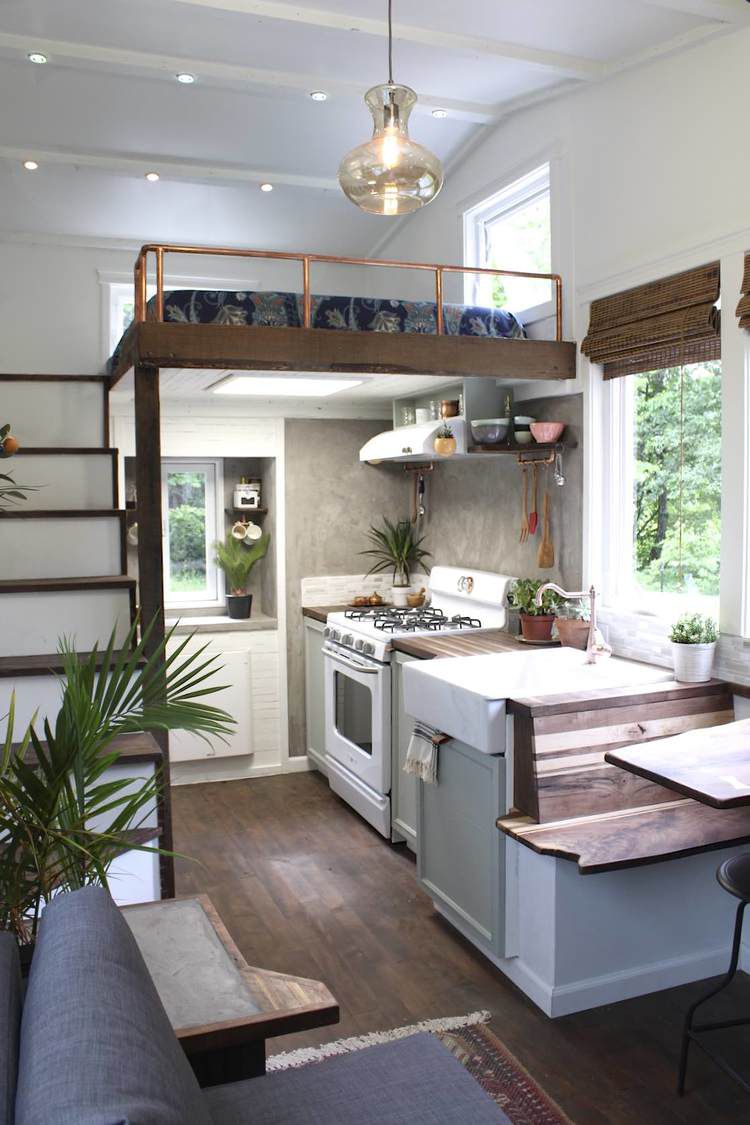 This time a tiny house in a male version. Dark wood, concrete wall and tonal color palette create a very stylish edge. As soon as you walk inside this 250-square-foot home, you are welcomed by a tidy and warm escape full of country character. Natural light swims throughout the space, and farmhouse-inspired wood accents (most of which are made from salvaged and reclaimed wood) give it a rustic yet modern touch.
Tree House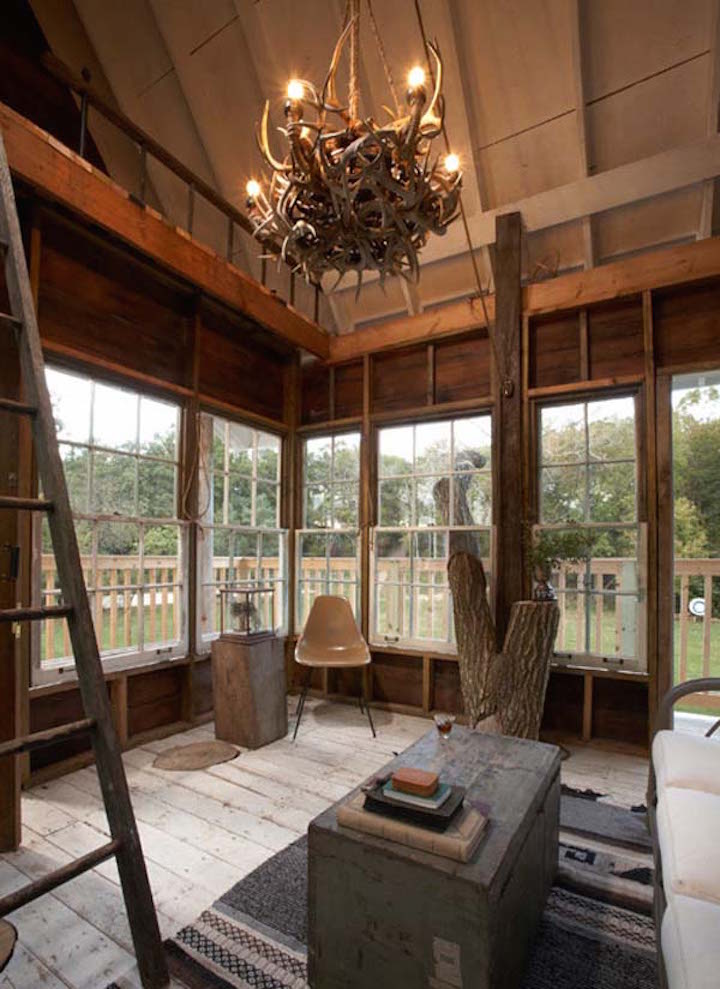 This house may not have wheels, but the views fully compensate for it. A three-story tree house, built around a massive elm tree and equipped with blankets, swings and Mason jars resembles a Wes Anderson's movie set. Guests can read a book in the tree house library on a rainy day or spend a lazy afternoon on the hammock on the lowest level.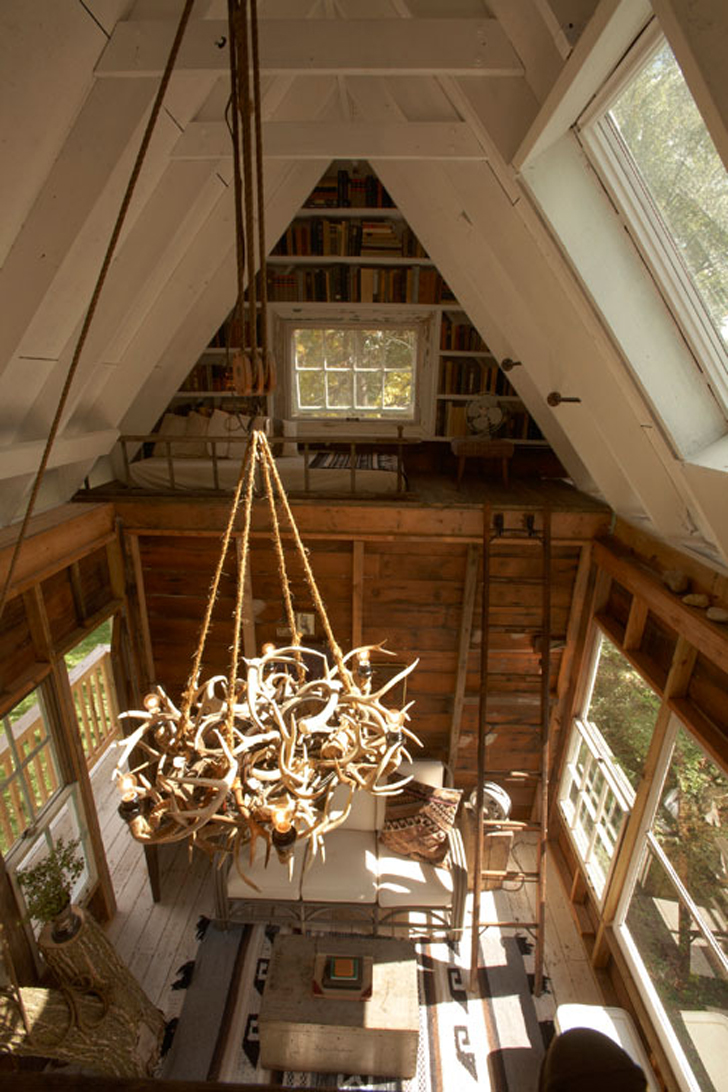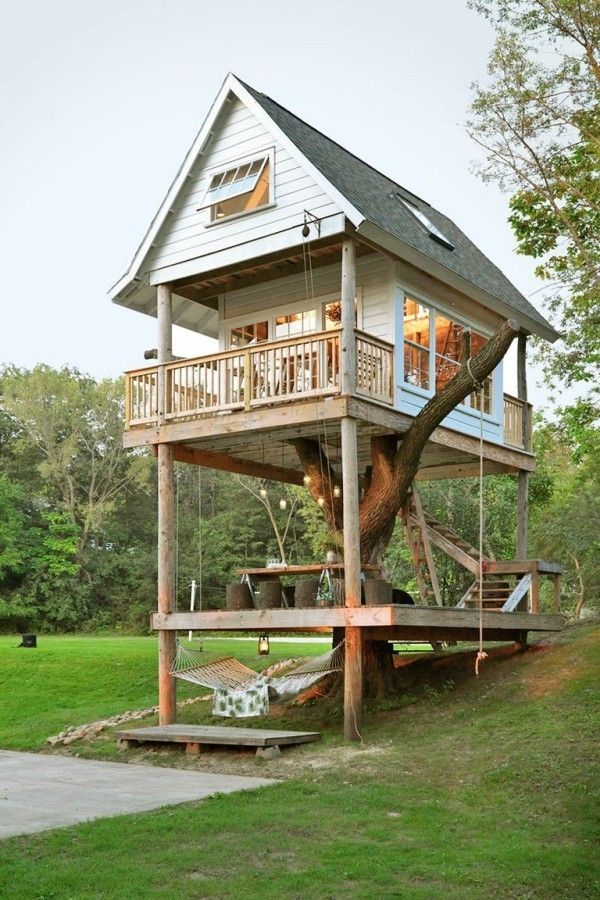 Cool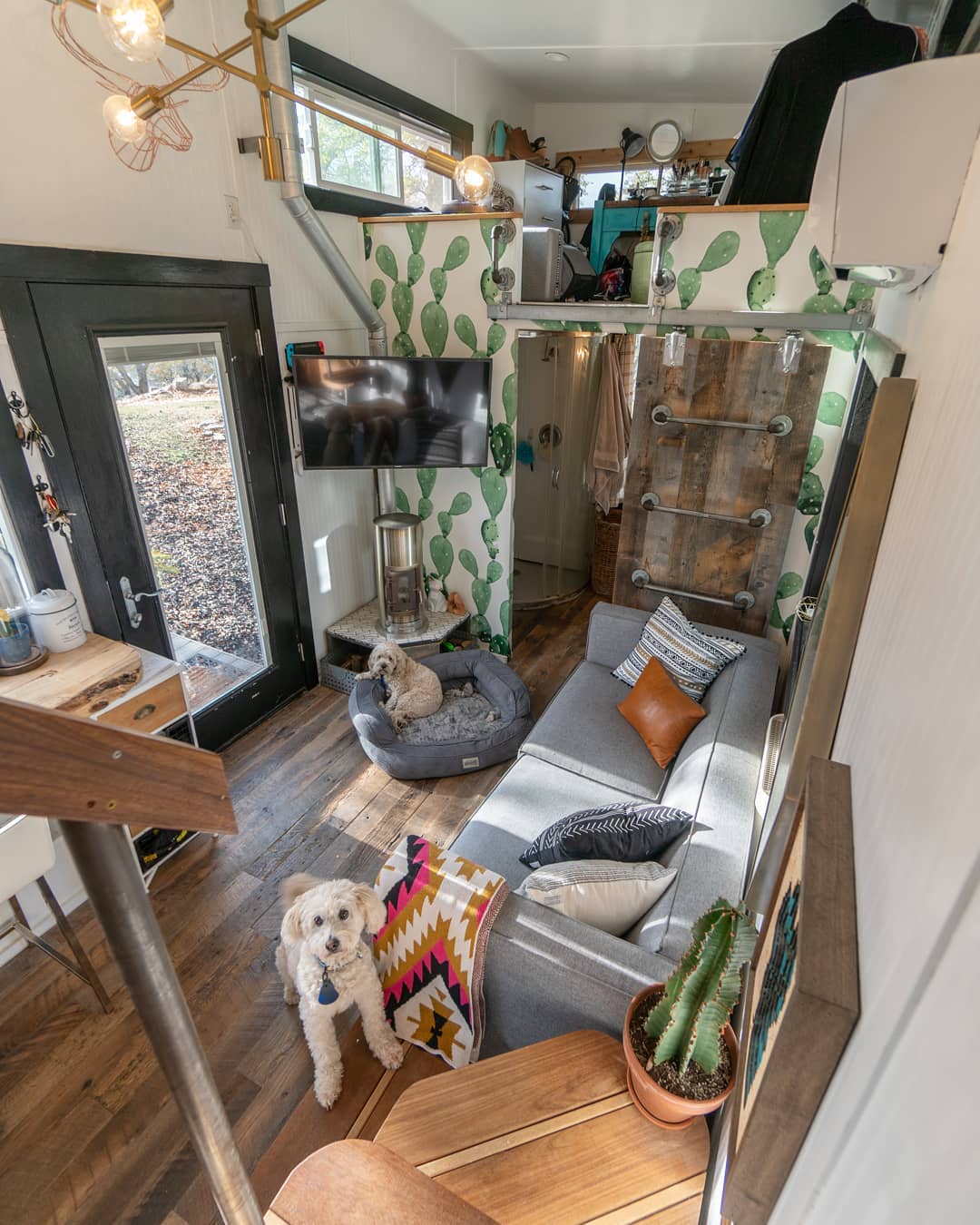 This 374-square-foot tiny house has a decidedly Southwestern flair, from the cactus wallpaper to the Pendleton-esque blanket and leather pillows in the "living room." The white-on-wood cabinetry really opens up the space, and the brass sculptural chandelier proves you can still make bold lighting choices, even if you're in a small space. Oh, and let's not forget about the live wood counter. That's a one-of-a-kind feature you'd never expect to see in a tiny house setting.
Nantucket Style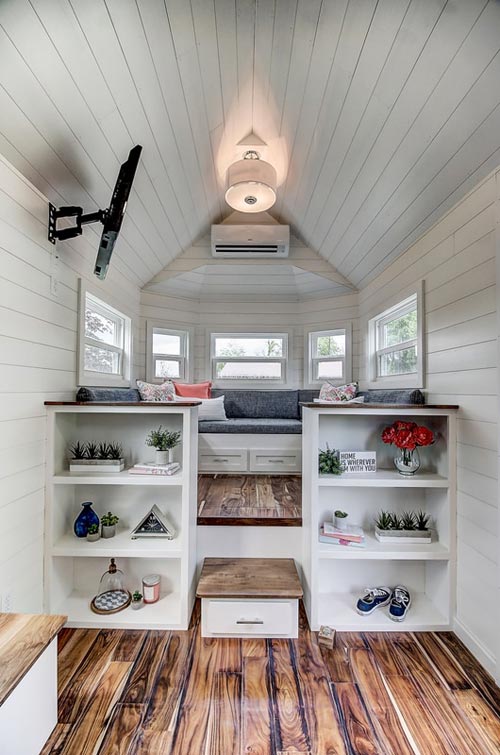 This beautiful, tiny Nantucket-style house was built by Modern Tiny Living from Columbus, Ohio. In the house covering an area of 256 square meters, we find hand-made wooden floors and a living room on a platform, which provides a large storage space under the raised floor. The built-in benches have a storage space underneath and they also fold out to create a bed.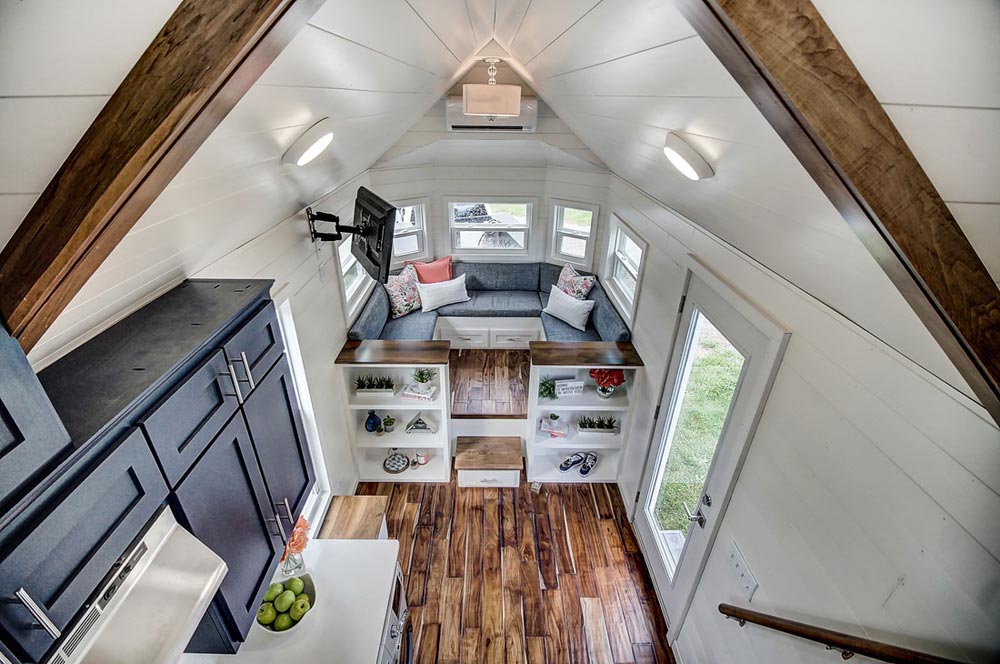 Scandinavian Design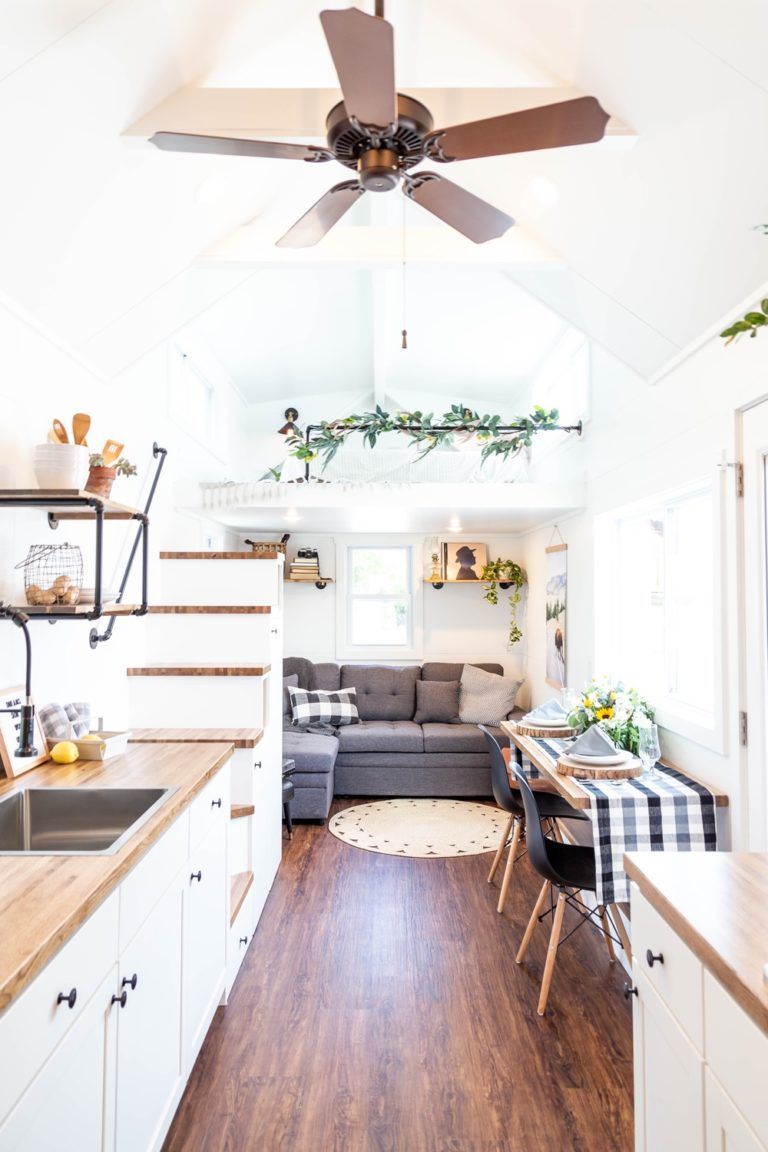 This tiny house proves that a stylish living room and kitchen do not require a large area. Scandinavian style kitchen and living room in a minimalist color look both beautiful and functional. Dark wood on the floor builds a forest-like atmosphere that we associate with wood huts.
Ahoy!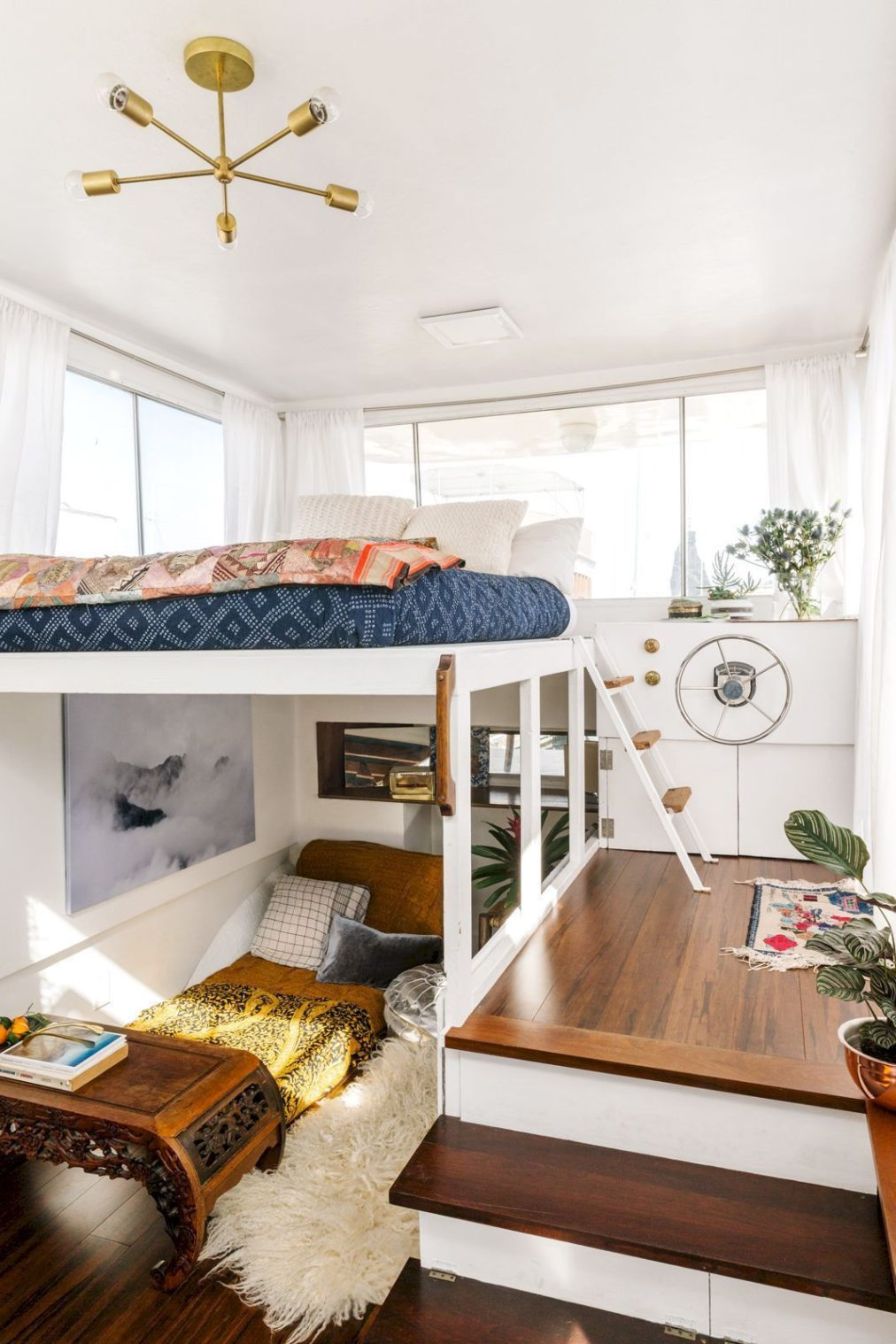 The bedroom in this house has stolen our hearts. Decorated in a nautical style (the steering wheel!), it resembles a luxurious yacht rather than a small house. We are full of admiration for how fantastic the upper space has been used here – bunk beds not only accommodate more people, but also add an interesting touch to the arrangement. The whole is finished off with boho style accessories.
Perfection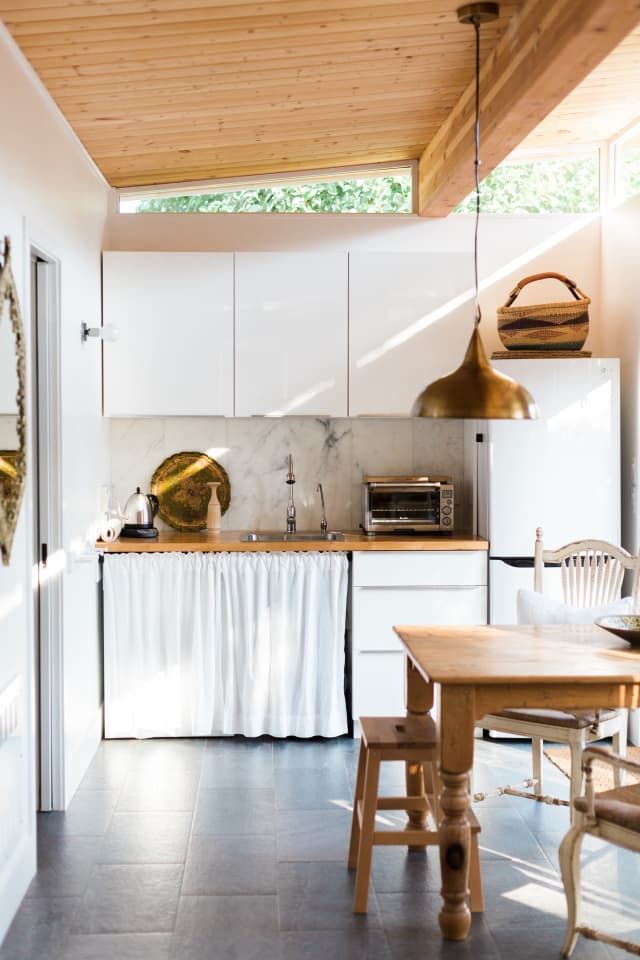 The design, architecture, landscape and thoughtful details of this tiny California space create harmony. It shocked us how much design potential lies in a 364-square-foot area. This small house is located at the back of a magnificent property just a few minutes from San Francisco and is an oasis for traveling guests. Golden additions combined with several antiques, marble and white base make it an exceptionally beautiful home.
Doris Leslie Blau can help YOU FIND THE RIGHT PERSIAN CARPET OR ORIENTAL RUG. WE HAVE A LARGE SHOWROOM IN NEW YORK CITY PLUS ONLINE CATALOGS AND SUPPLEMENTARY INFORMATION. FOR HELP CHOOSING A PRODUCT FOR YOUR NEEDS, CONTACT US ONLINE OR CALL 212-586-5511.