Not everyone can or wants to live in a house with a garden but everybody needs a retreat from the hustle and bustle of city life. If you live in a block of flats, like most people nowadays, worry not – you still may have access to an oasis of relaxation. Where? On your small balcony, of course! Our large rugs with be too big for it but there are many other options. Just take a look at the following 10 ideas for a small balcony arrangement and find yours.
Hammock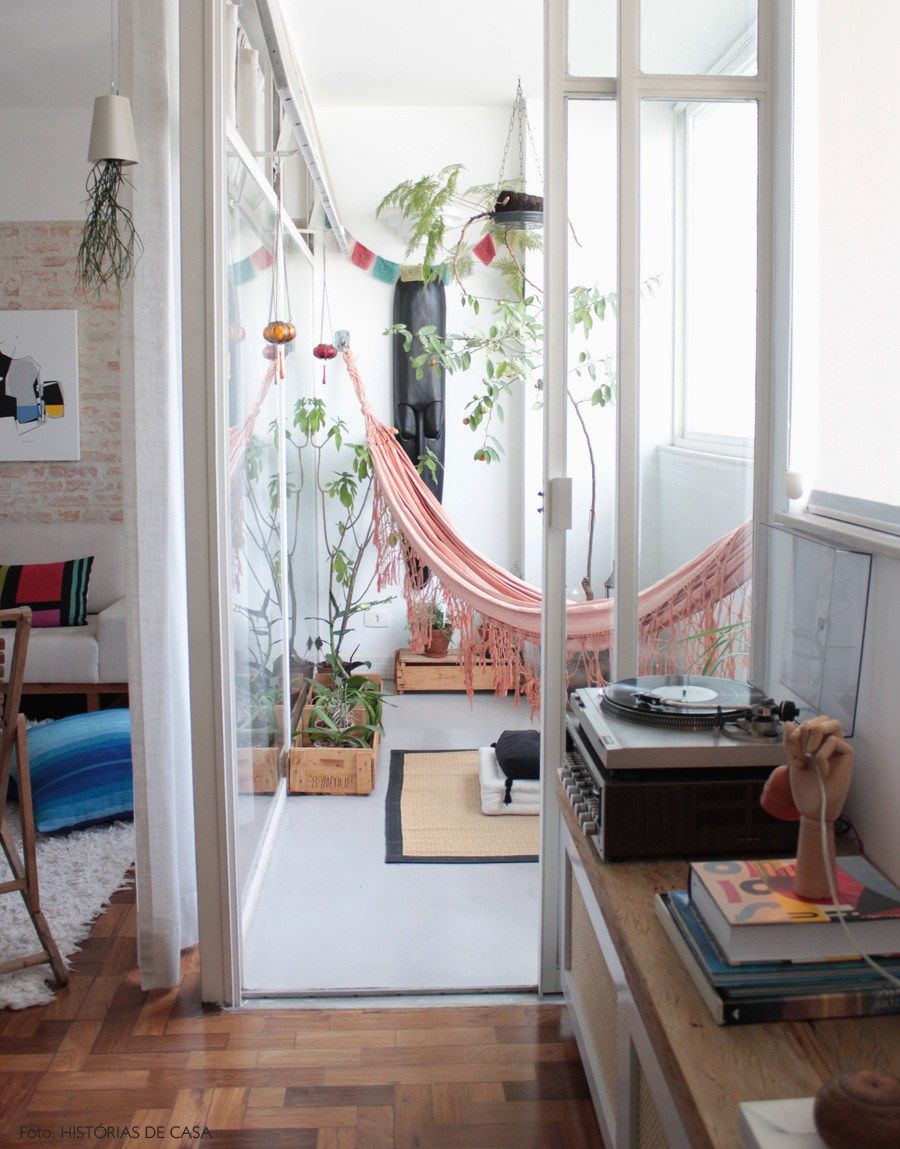 Sometimes a hammock and several plants are enough (the ones in macramés are most welcome) to feel like on vacation. If you like Boho vibes (see the attached picture) go for natural materials like linen or rattan. Do not limit yourself in the number of colors or decorations – here 'more is more.'
Small Greenhouse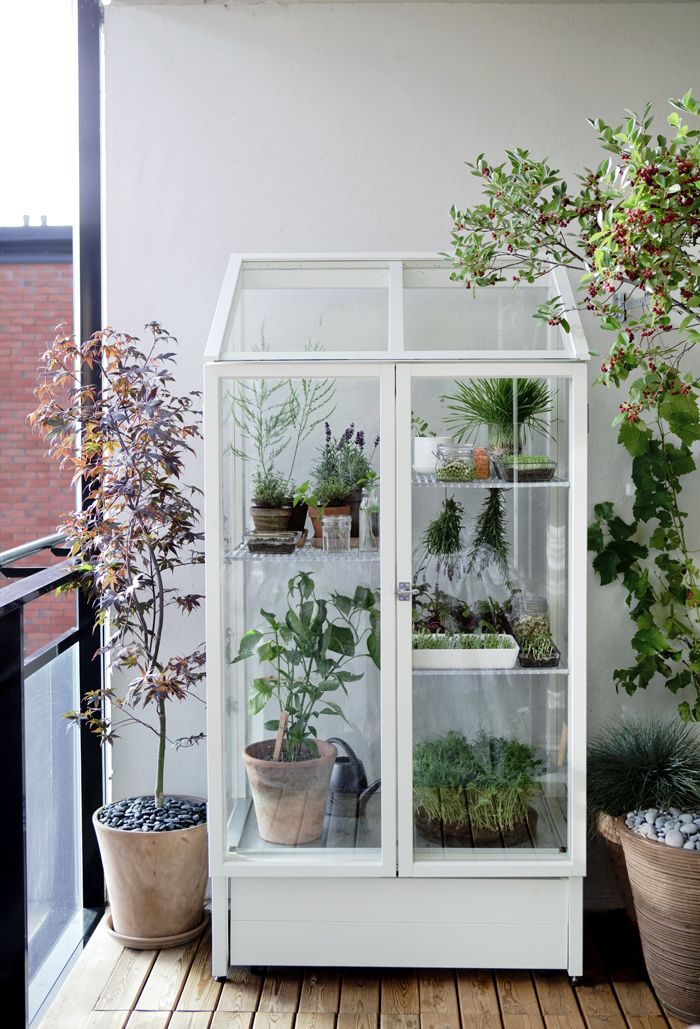 You don't have to give up the dream of growing your own organic bean sprouts – a small balcony can accommodate all the cultivation equipment that you need. A glass cabinet is basically a greenhouse, so local pests (and contamination) will be kept in check.
Garden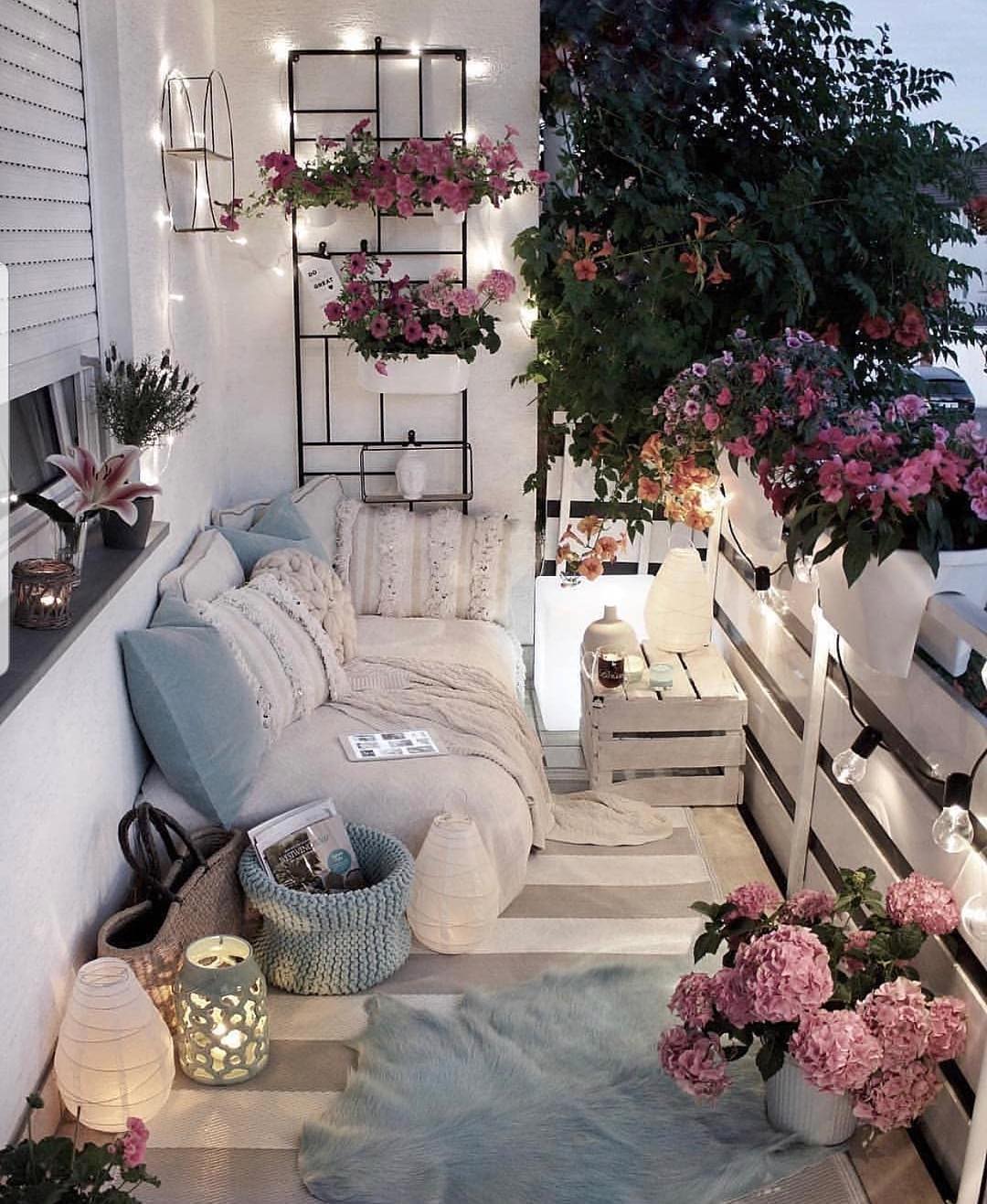 The balcony of famous blogger Gözde quickly conquered Instagram. The ubiquitous pink flowers and lights make it look like an elegant resort, and all of it was achieved really a small cost. Just a seat, wooden boxes. some pillows, candles and plants – ready!
Glamour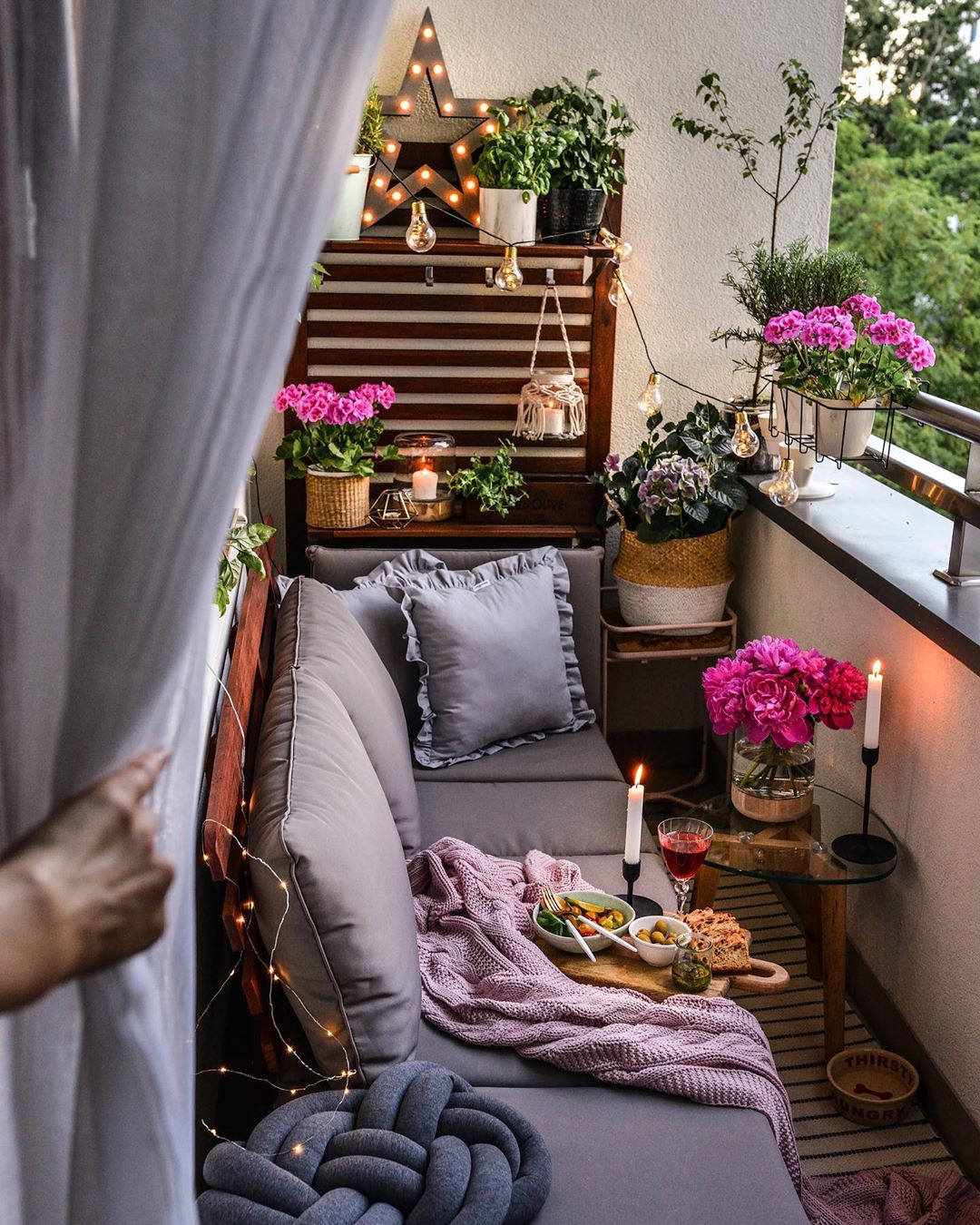 The balcony of the Polish influencer Karolina Smyk is kept in a similar taste as the previous one. The Scandinavian style based on simple furniture, gray and white has been combined with feminine accessories – flowers and decorative lampshades for candles. As you can see, even the dog has settled here permanently.
Oriental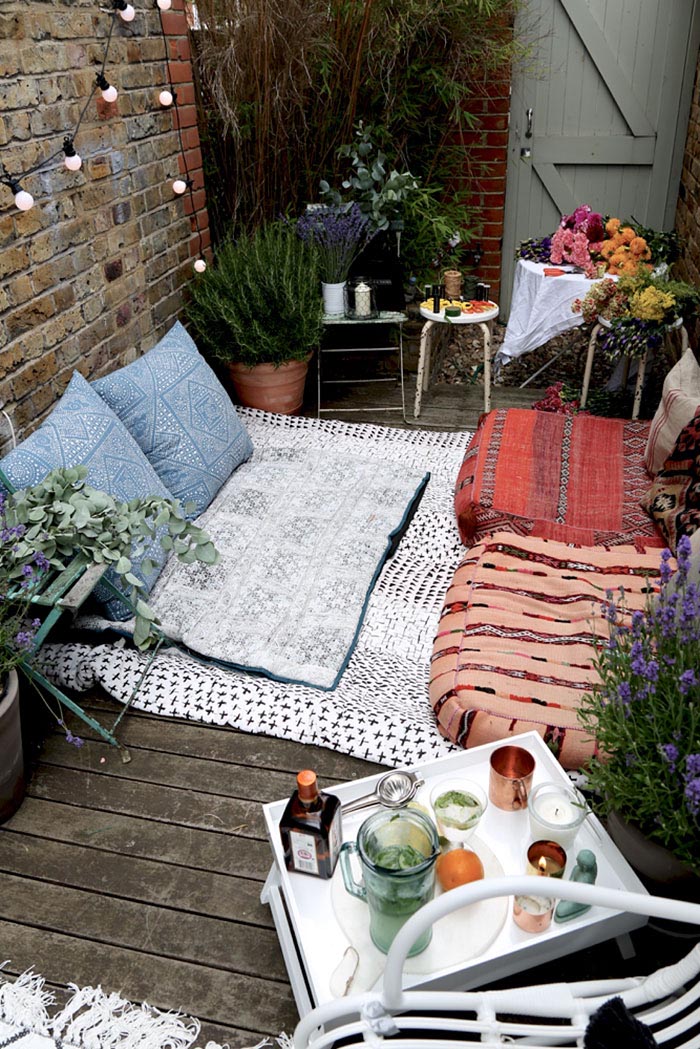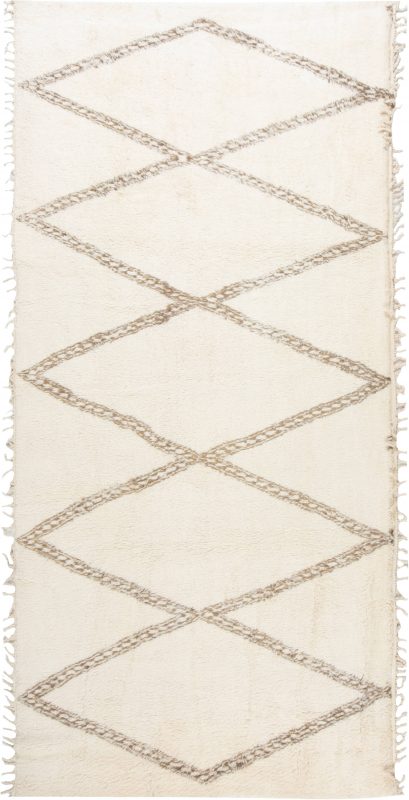 The patio of Lucy Williams delighted us at first sight. Pillows with oriental patterns, a tray with drinks and colorful plants make this place ideal not only for relaxation but also for a party in the closest circle. A Moroccan rug would be perfect here!
Small is Beautiful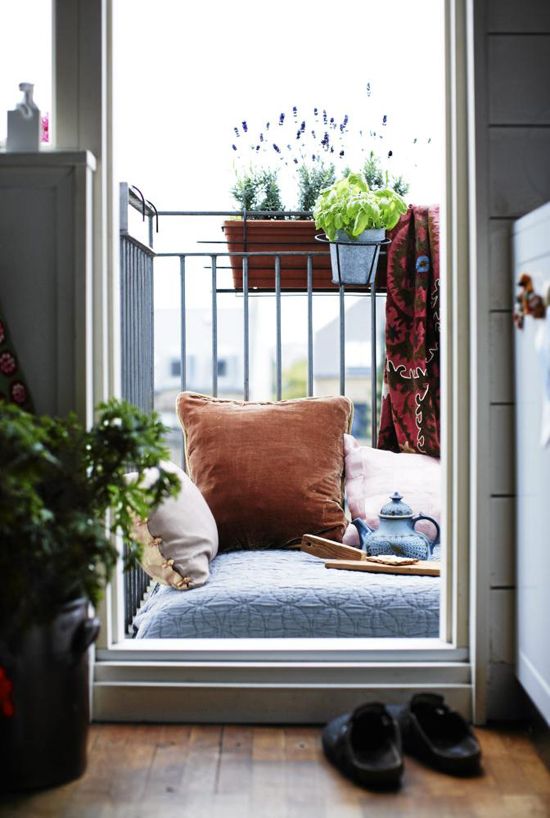 Small but perfectly thought out. A floor cushion, a few flowers and a blanket are enough to provide a retreat from the city life – and help you catch a few rays of the sun.
Bookcase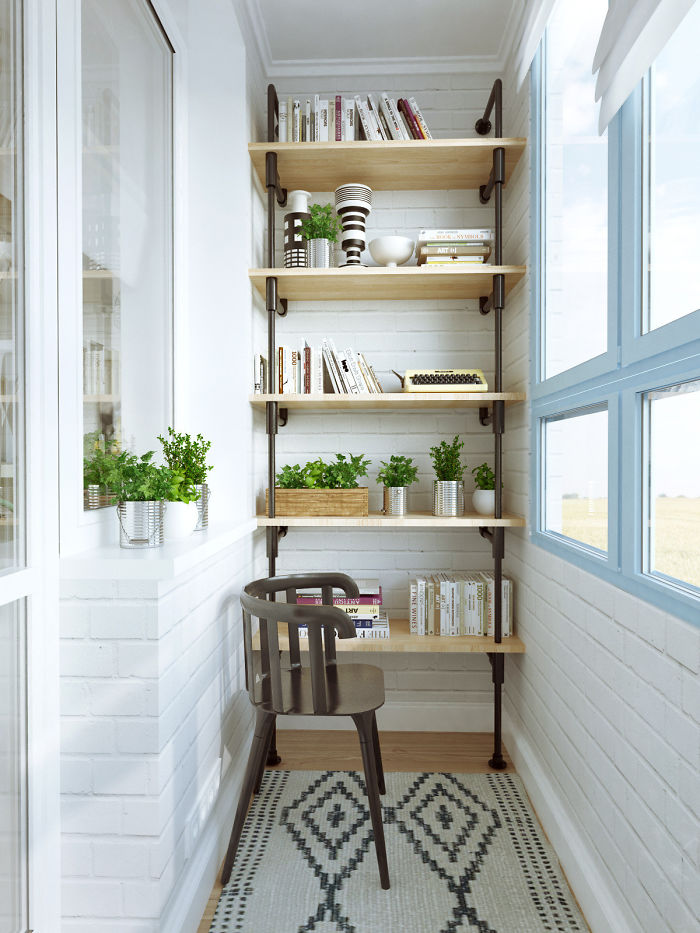 Such a bookcase on the balcony takes up little space, and gives many possibilities. Here you can store your favorite books, plants or even transform it into a work desk. The balcony, apart from being a place of rest, is also great for work, making each task much more pleasant.
Fire Escape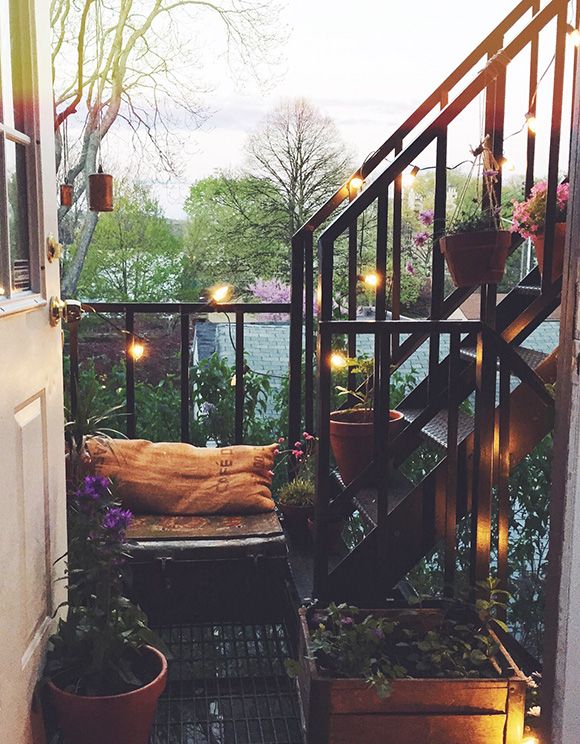 Let's be realistic – not everyone is blessed with a large terrace. However, even difficult spaces, such as fire-escape stairs, can be transformed and turned into something that resembles a garden. Fairy lights, hanging flower pots and square boxes (to make the most of every corner) will do the trick.
No View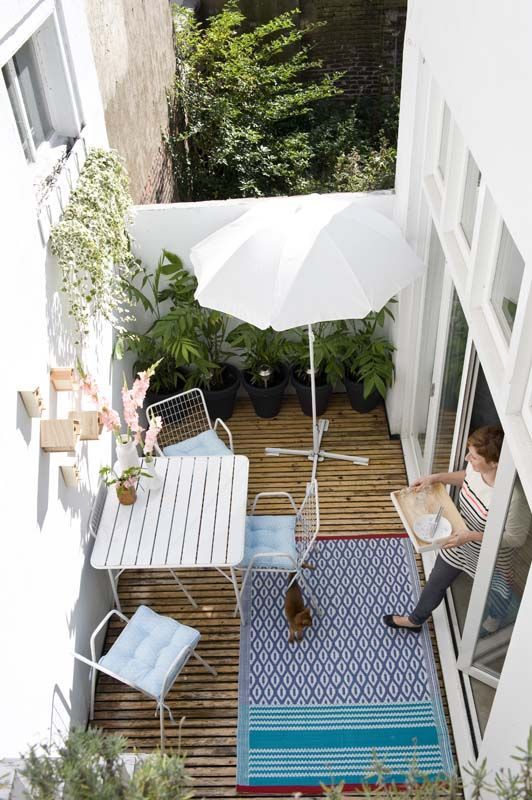 The balcony has no view? Fine. Take full advantage of what you have and create your own view with lots of greenery, some wall decorations (everything from birdcages to draperies), and add a touch of color through the outdoor rug and pillows. Soon you will forget that you are squeezed between the neighbors' walls.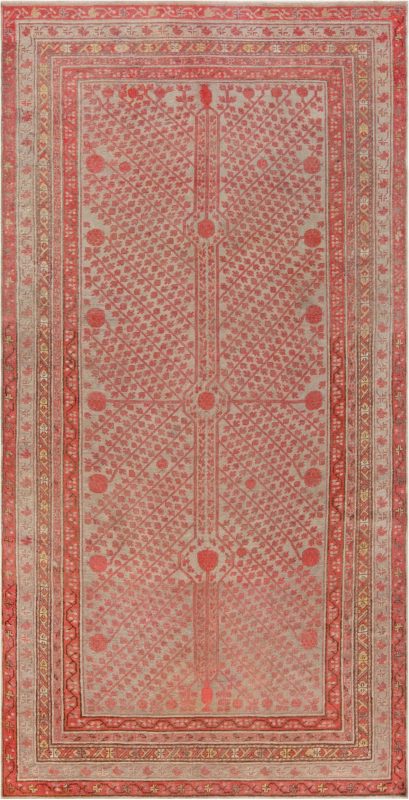 DIY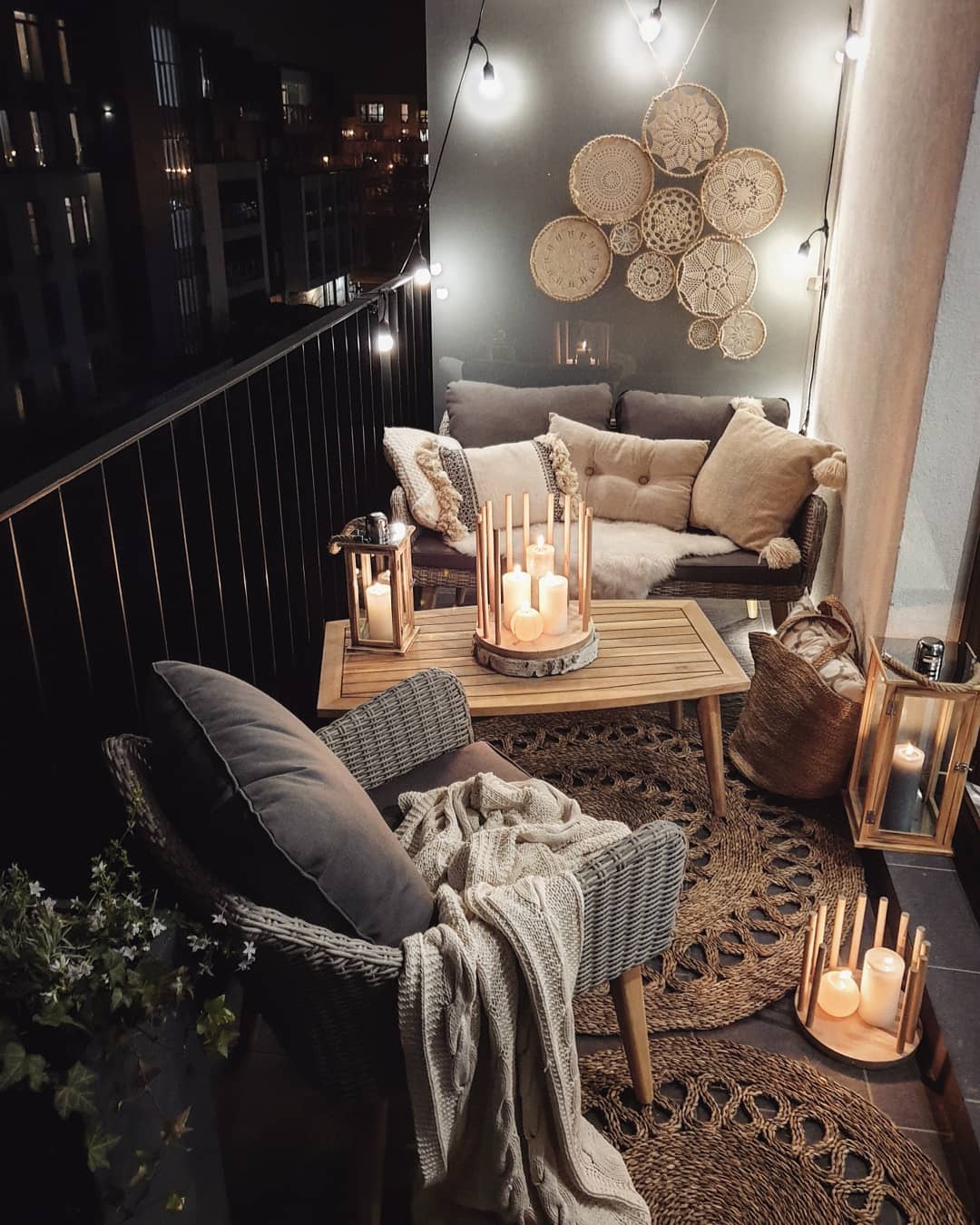 Hand-made decorations work great on balconies, adding character and coziness. The wall of this balcony has been decorated with a beautiful crochet decoration that blends well with rugs of similar shape. The whole is complemented by blankets and candles in hand-made lampshades.
DORIS LESLIE BLAU CAN HELP YOU FIND THE RIGHT PERSIAN CARPET OR ORIENTAL RUG. WE HAVE A LARGE SHOWROOM IN NEW YORK CITY PLUS ONLINE CATALOGS AND SUPPLEMENTARY INFORMATION. FOR HELP CHOOSING A PRODUCT FOR YOUR NEEDS, CONTACT US ONLINE OR CALL 212-586-5511.