This year's Grammys was a bit of a whirlwind when it came to style. There were more misses than hits, but the best dressed attendees really wowed for the occasion. On music's biggest night, these stars took the cake.
Beyoncé in Michael Costello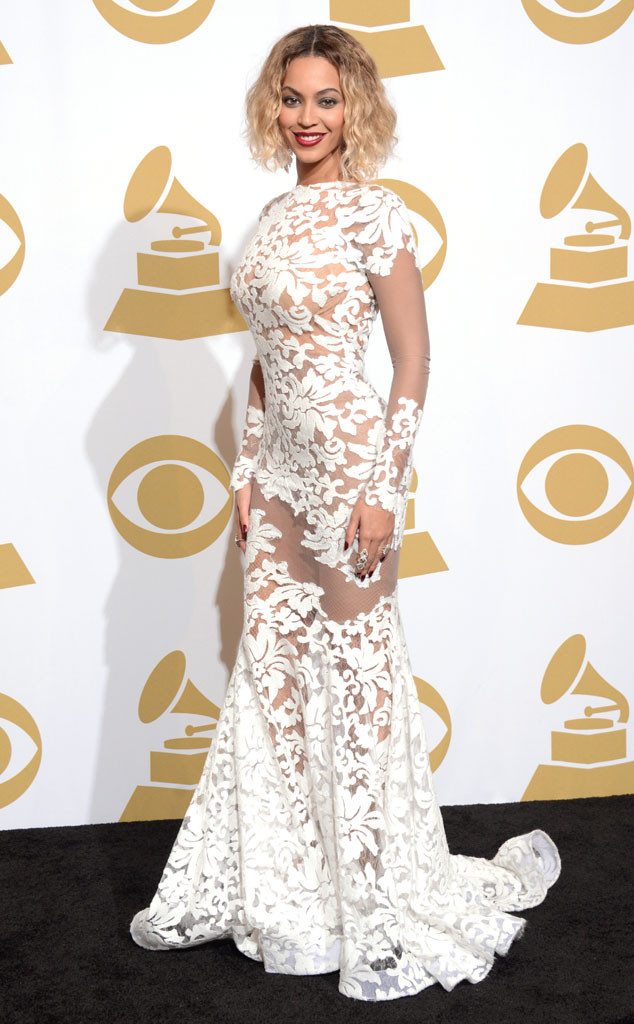 Superstar Beyoncé showed off her slim 'n trim bod in a Michael Costello sheer ivory gown sprinkled floral embellishments. The designer (whom you may remember from Project Runway) was inspired by NYC covered in snow. Michael says he was in shock when Ty Hunter, Beyoncé's longtime stylist, came into his showroom to pull Grammy looks! And I'm sure glad he did. I love the strategically placed cutouts on this gown. Its fresh, sexy and fun. Exactly what the Grammys should be. I especially love that Beyoncé rocked her blond wavy bob that was a hit from her 'Beyoncé: The Visual Album' release last month. Paired with wine hued lips and a subtle smoky eye, this look gets 10s across the board.
Taylor Swift in Gucci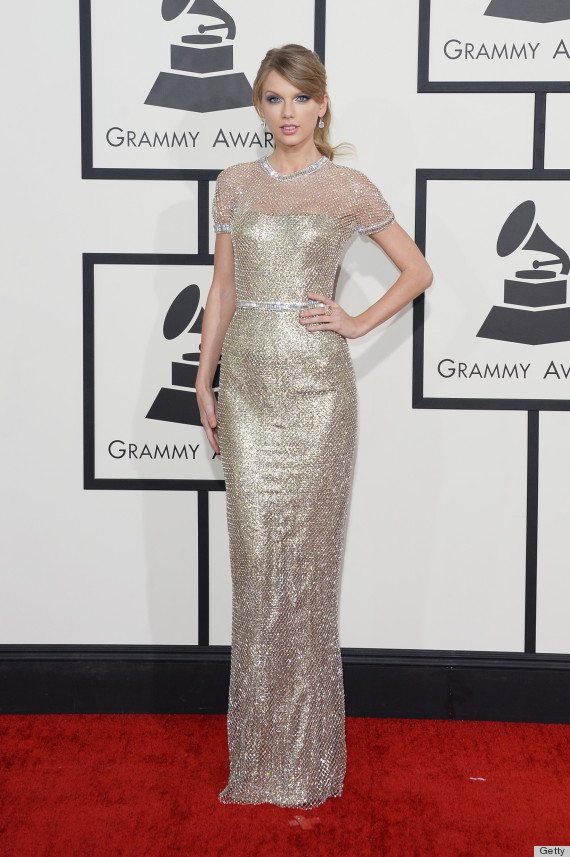 Taylor Swift glittered in this silvery Gucci number. The chain mail gown fit her body like a glove and I love the sheer detail at the neckline. The whole look is classy and incredibly beautiful. Taylor's laid back ponytail and light pink lip were the perfect compliment.
Amber Rose in Naeem Khan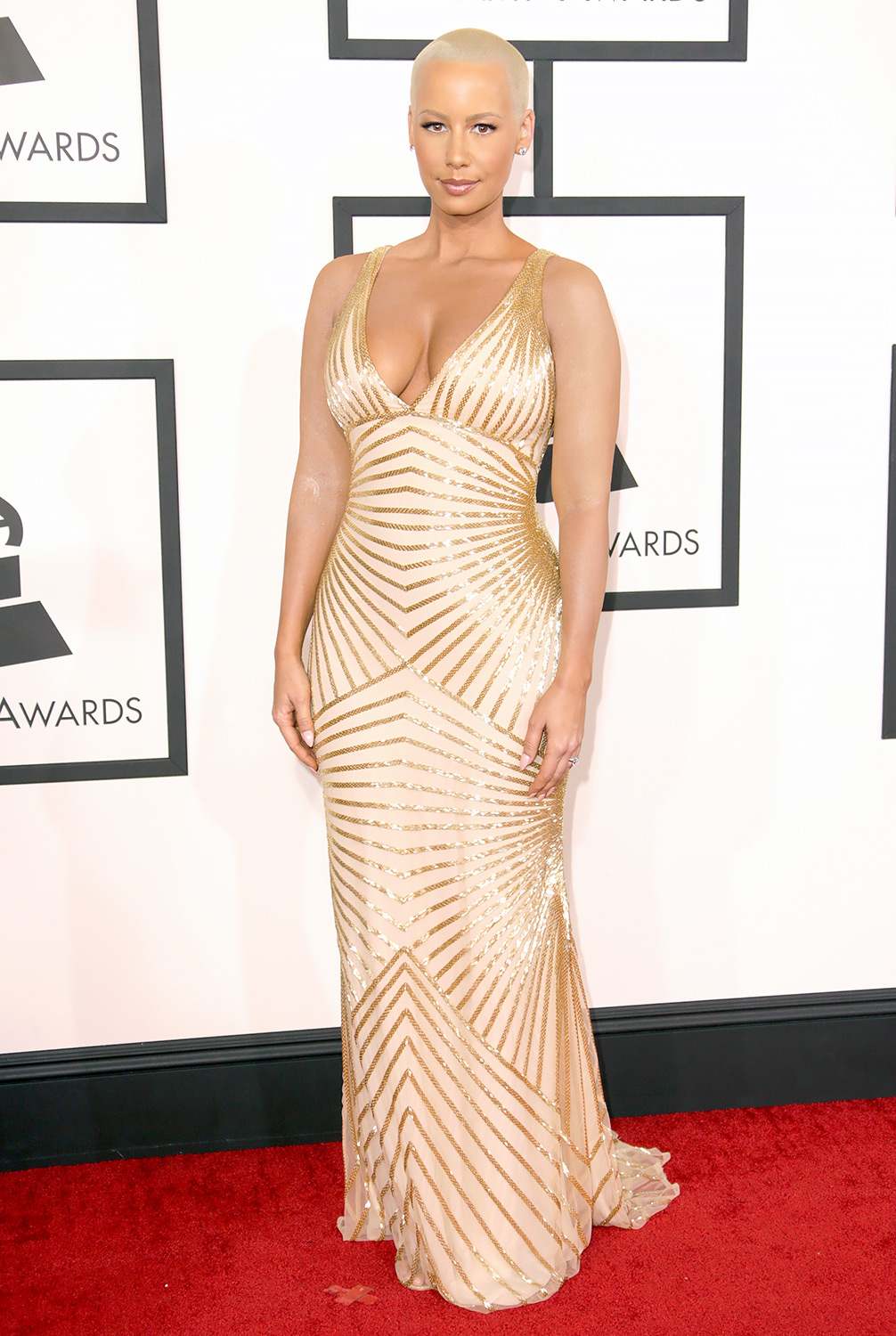 Amber Rose's transformation was a big highlight on the red carpet. Amber, who's married to rapper Wiz Khalifa, has large tattoos on both arms. For the big night she chose to cover them up and let her gorgeous Naeem Khan gown be the center of attention. With the tattoos hidden it was easy to keep your focus on the beautiful gold detailing and silhouette. I love that Amber kept her accessories to a bare minimum, also allowing for the gown to shine. Bravo!
Colbie Caillat in Azra Santos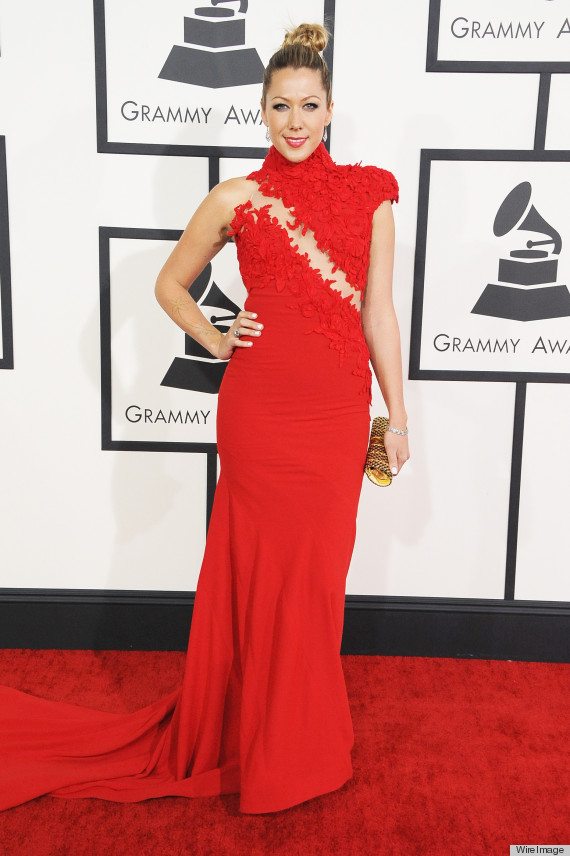 Singer Colbie Caillat brought her A-game to the Grammys this year. Coblie's been on the music scene for a little while  but it was the first time I took notice of her red carpet style. This fiery red Ezra Santos dress was stunning on her. I'm in love with the appliqué detailing and creative cutout. It's just enough without being too much. Her slightly messy bun and red lip finished off this look quite nicely. I'll definitely be on the lookout for Colbie in the future.
Ciara in Emilio Pucci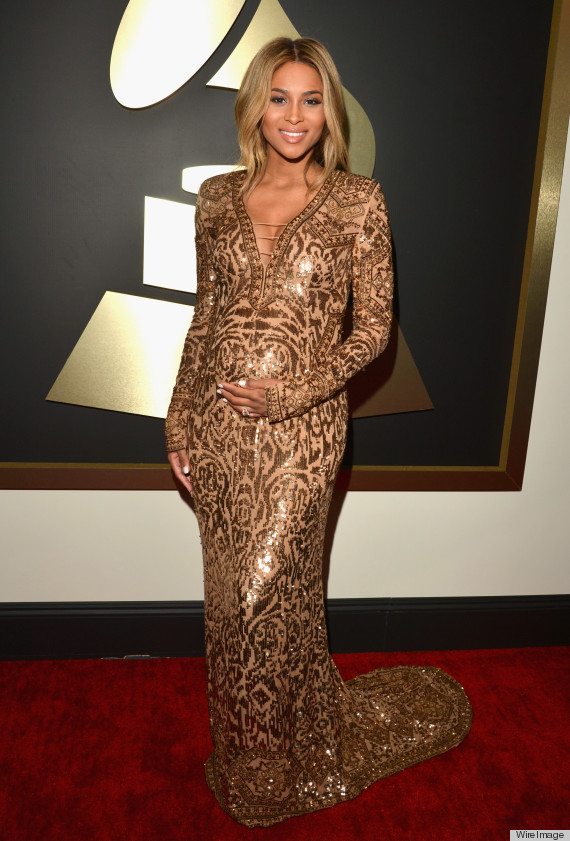 Ciara brought maternity dressing to sexy new heights in this metallic gold Emilio Pucci bodycon gown. The look was pure perfection and I love how the color of the dress complimented her sun kissed Mommy-to-be glow! Her makeup by Yolonda Frederick was simple with just a touch of bronzer and nude lipstick. This is hands down my favorite look from Ciara.
Madonna in Ralph Lauren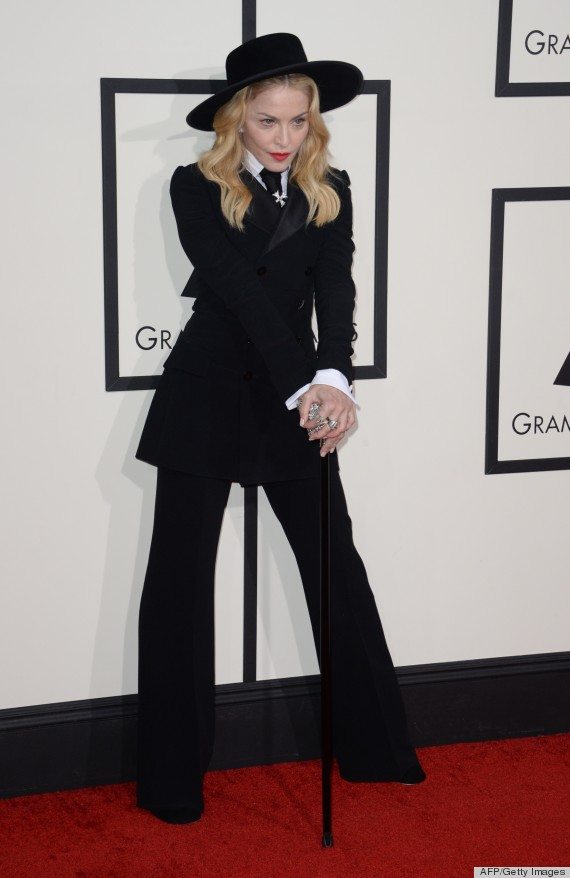 You can always count on Madonna to wow on the red carpet. The Queen of pop rocked a black Ralph Lauren suit complete with a pimp cane and Amish style hat. Even with all the various components this look worked and totally embodied her edgy style. Madonna got extra bonus points for bringing her adorable son David as her date in a matching version of her suit.
Chrisette Michele in Etro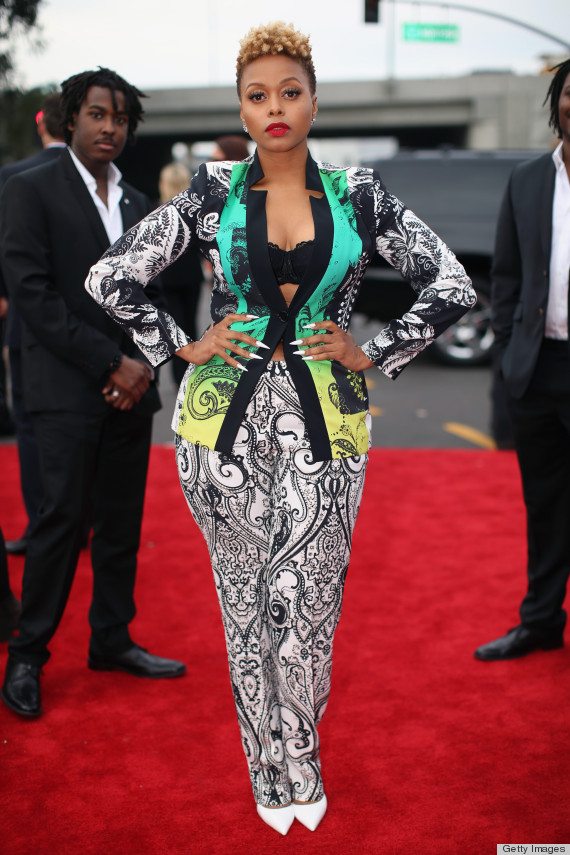 I like when people go against the grain especially on the red carpet. This year, soulful singer Chrisette Michele went with a 
bold Etro suit
, lace bra and pointy toe stilettos. She rocked a matte red lip and her signature curly blond crop. Chrisette managed to flaunt her curves even in this menswear-inspired look, which granted her a spot on my list!
When decorating your home, one of the easiest ways to incorporate color and style is with a standout rug. Here are some that tied in similar motifs from my Best Dressed crew.
French Cogolin Rug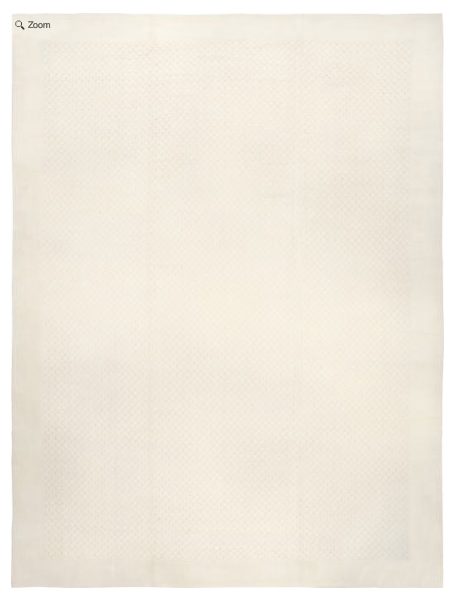 White rugs are so pristine and gorgeous. This 
French Cogolin
 reminds me of Beyonce's Michael Costello gown.
European Deco Rug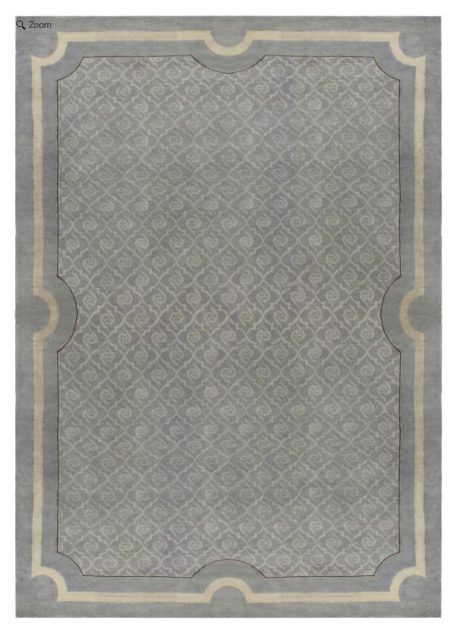 The ash grey tones of this 
European Deco
 rug brings me back to Taylor Swift's Gucci silvery stunner.
Green Evolution Rug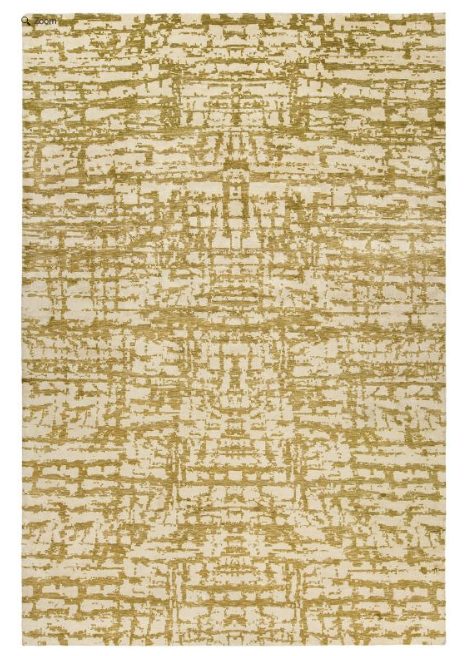 DLB's 
Green Evolution
 rug ties in the same beige and gold colorways as Amber's Naeem Khan gown.
Moroccan Rug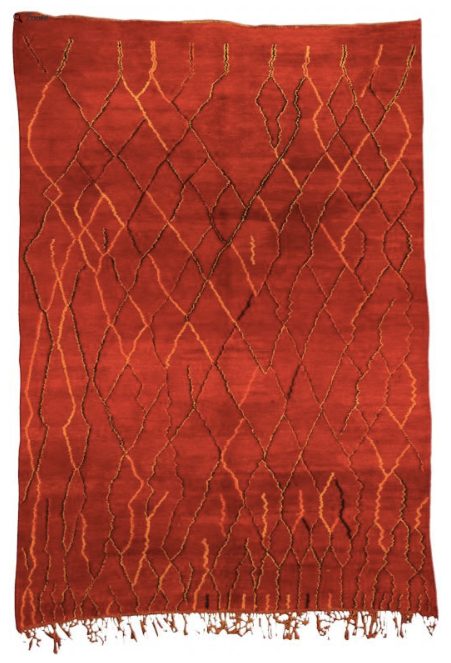 This rich, full-bodied 
Moroccan
 rug brings to mind Colbie Caillat's scarlet Ezra Santos creation.
Antique Persian Tabriz Rug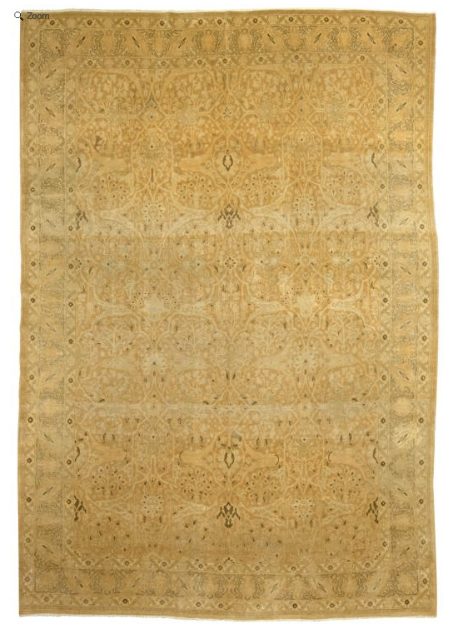 Try a gold printed 
Tabriz rug
. Its along the same lines as Ciara's ornate Pucci gown and would look beautiful in a living room flanked with white furniture.
Black Rug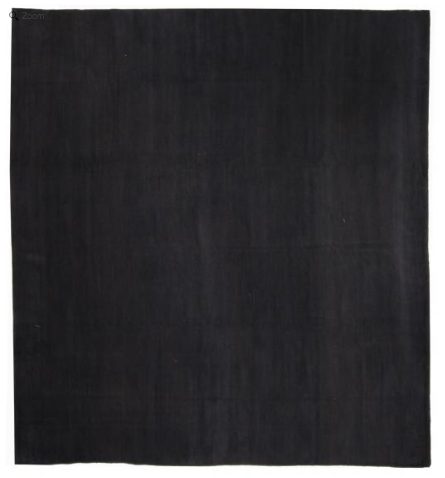 Add a dash of mystery to your space with this contemporary 
Black
 rug. It's as sleek as Madonna's Ralph Lauren tux!
Spanish Rug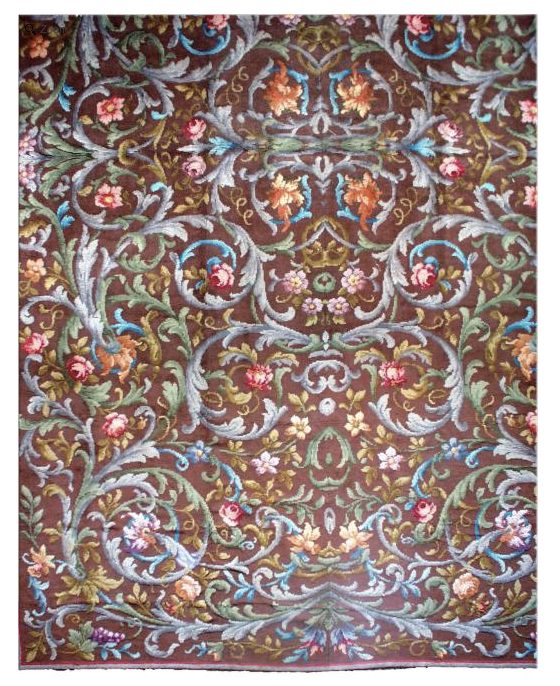 This 
Spanish
 rug packs as much punch as Chrisette's Etro pantsuit and would be a wonderful addition to your dining room.