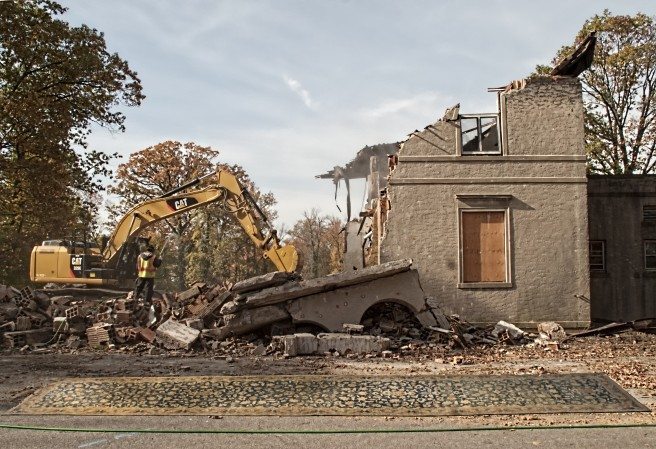 On a quiet street in Englewood, New Jersey, a change is underway. This site, which once was the location of a schoolhouse built in the 1950s, will soon house a sprawling modern residence – sleek lines, gray stucco and sumptuous architectural elements done in glass and metal will soon mark the landscape.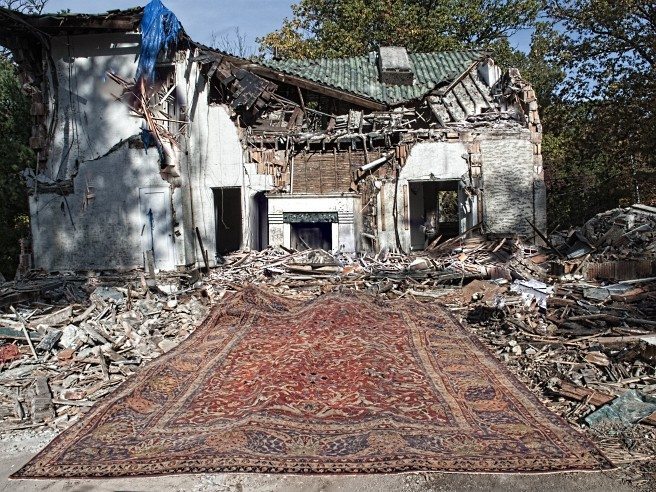 Last year, Harry Mount penned a widely-read piece for the Times magazine about the homogenizing trend in high-end architecture: "I'm all for modern buildings to suit the modern age." He wrote, "But there's something unsettling about the way this empty glass box pops up everywhere and anywhere, even in the most unlikely places."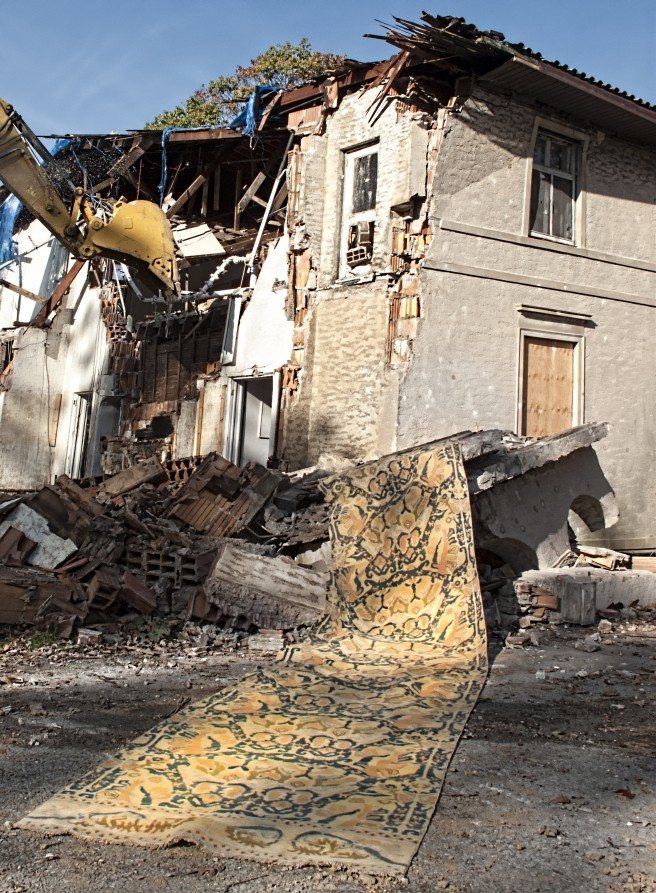 The house that will go on this particular lot risks being lumped in with the clone mansions Mount writes of. However to ward off this fate, the owner has already committed to dressing his home in antique rugs, even before the first wall has gone up.
There's something magnetic about the friction of antique textiles paired with the simple purity of modern architecture.  It is a way of saying, "we're moving forward, but we bring the past with us."  The collected heritage and history of an antique rug brings its spirit to the modern space.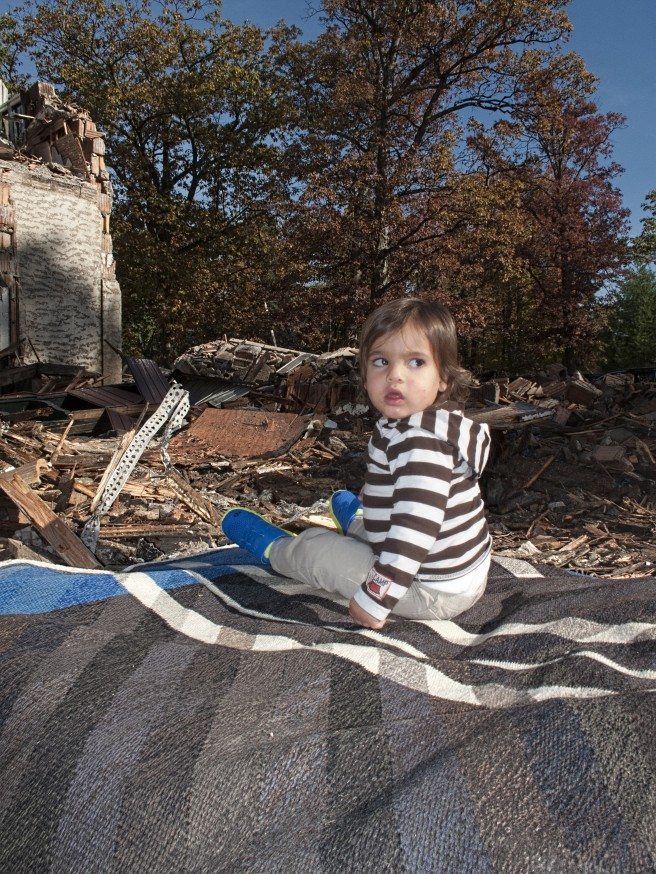 A rug in the rubble stands for authenticity. To choose one before the foundation has even been laid is a decision that will determine the essential nature of the dwelling to come.