A thoughtful collection of "20th Century Carpets" up for auction at Wright June 13
By Tom Kolovos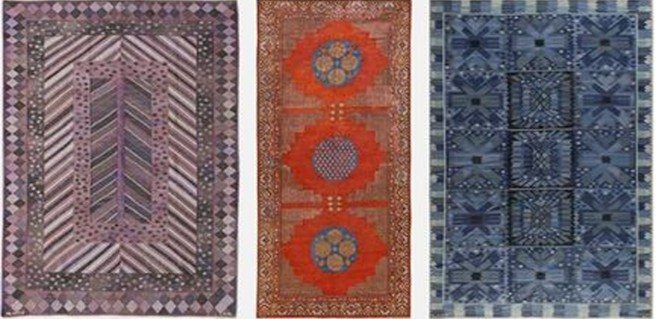 For its June offerings, Wright delightedly announced 20th Century Carpets, an auction curated by Nader Bolour of Doris Leslie Blau. The auction will be held in Chicago on June 13, 2014 , with a select preview two weeks prior to the sale date at Wright's location in New York. Comprised of approximately 130 lots, this unique sale features the very finest 20th century rugs from around the world. Both traditional and modern carpets were  represented in a collection thoughtfully edited by Mr. Bolour, a textile industry veteran renowned for both his vast knowledge and incomparable access to the finest carpets.
A strong selection of Swedish carpets is offered, representative of the Swedes' respect for native craft traditions, such as hand-weaving. Outstanding among these is an important Falurutan carpet designed by Barbro Nilsson for the legendary manufacturer, Märta Måås-Fjetterström (Estimate: $60,000–80,000), as well as a Swedish pile carpet called The Feather, designed by Marianne Richter for Märta Måås-Fjetterström (Estimate: $10,000–15,000).
"In the past several years, we've seen carpets perform extraordinarily well at auction. Now is the perfect time for a curated sale devoted exclusively to carpets. It's been a field that's under-appreciated."— Michael Jefferson, Senior Vice President
Also impressive in the auction is a selection of traditional carpets which set the stage for the modern period. Among the outstanding traditional carpets is an Indian design from the late 19th century, featuring an elaborate scene of birds and animals woven onto a deep taupe field (Estimate: $30,000–40,000). Painstakingly handcrafted in silk, this carpet is among the most superb examples to come from India. "The square size of this rug indicates it has been woven as a table or meditation carpet," notes Mr. Bolour.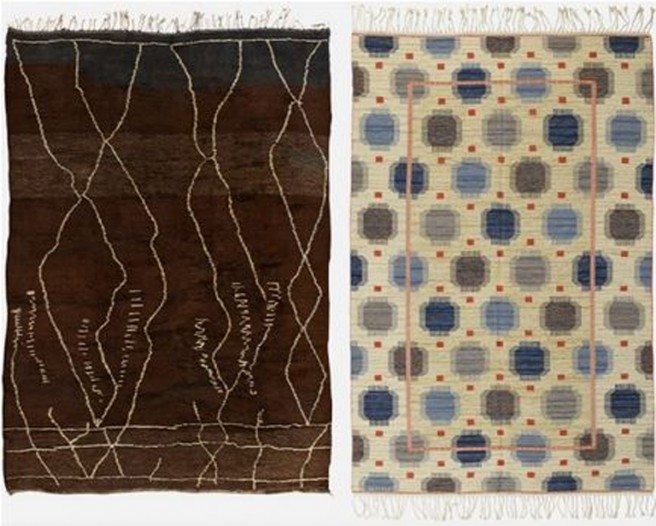 With estimates ranging from $1,000–3,000 to $60,000–80,000, 20th Century Carpets features both accessible works and textiles of the rarest pedigree and design, including carpets from Morocco, France, China, and the Middle East. "I have always loved the dichotomy between new and old, modern and traditional," says Mr. Bolour of the carpets in the sale.
"The collection allows rugs to be seen with a new eye, and I hope will encourage buyers to rethink the usage of rugs in modern interiors."