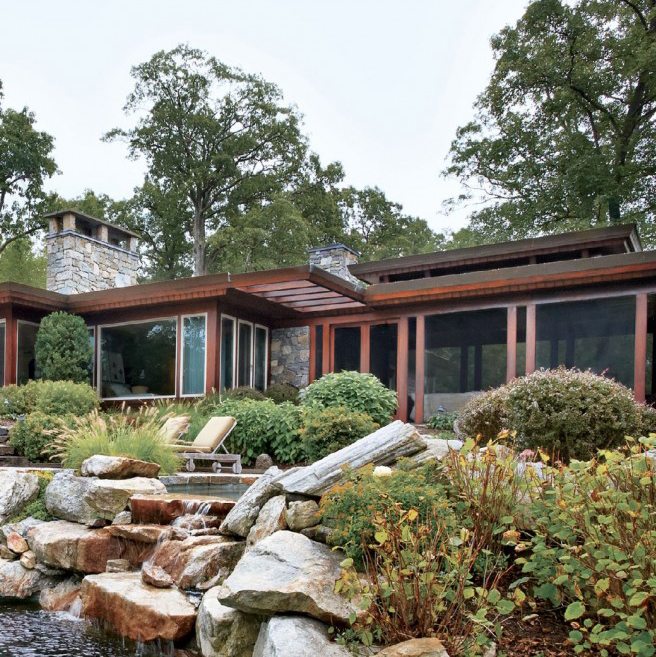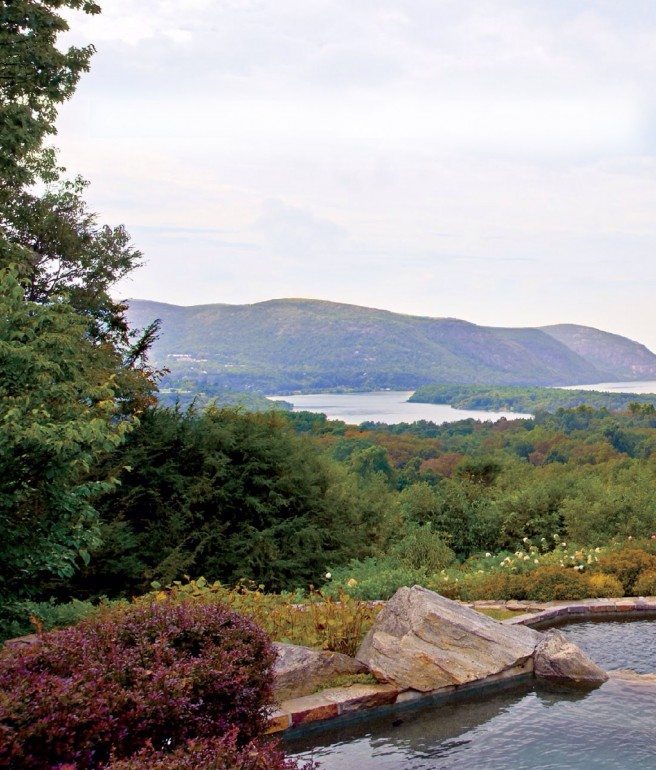 This low, cantilevered modernist house with panoramic views of the Hudson Valley is owned by a true Hitchcock fan. So when he hired Jayne and Joan Michaels of 2Michaels, they set to work creating a home based on the look and feel of North by Northwest. The home (and our rugs!) were recently featured in Luxe Magazine.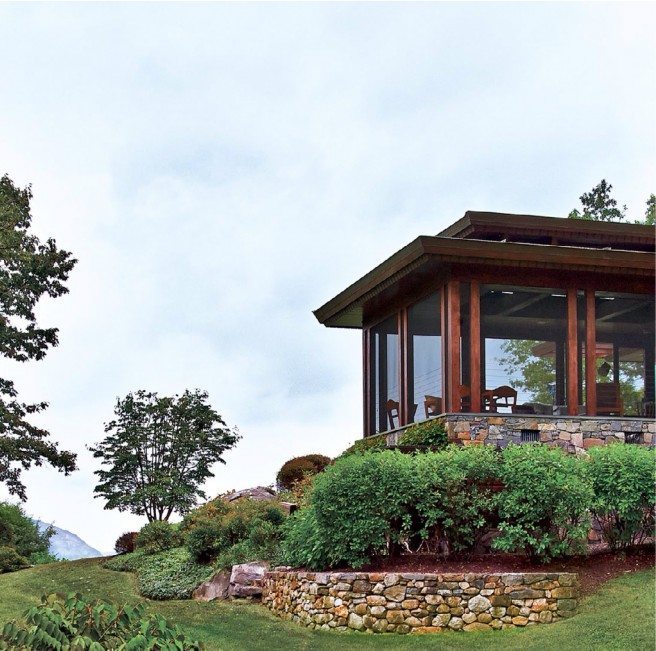 "He's memorized every scene in that film," Jayne Michaels told us, explaining that her client was a lot of fun to work with: "He'd act some of them out for us."
The house was designed by Edgar Tafel, perhaps the most well known of Frank Lloyd Wright's apprentices. At the start of the project, Jayne and Joan called upon their friends who are 20th century antiques dealers and started collecting pieces that would lend a rustic-modernist vibe to the space.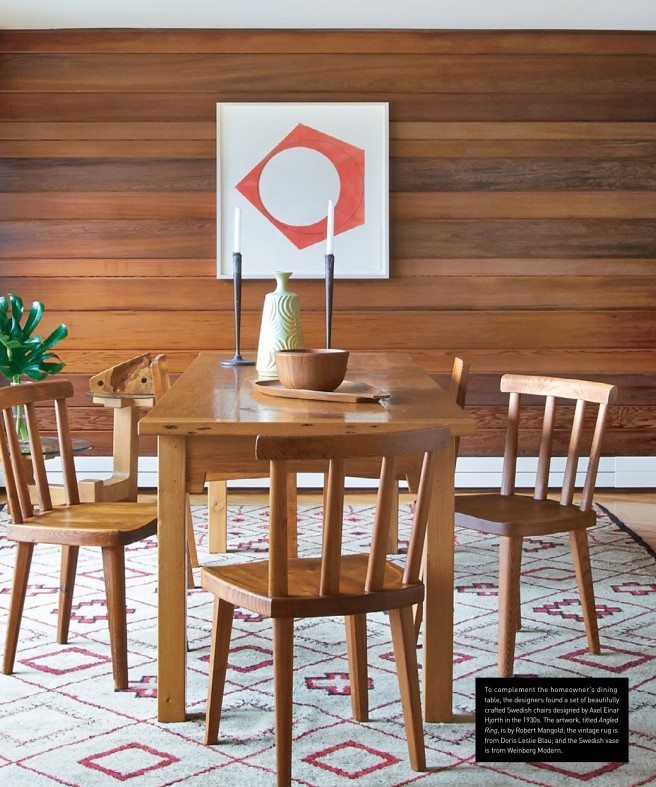 "I think it's really about pulling together elements that work harmoniously but look effortless. And we have a rather spare aesthetic, we don't like clutter," Jayne said.
They picked the four rugs featured in the home early on, knowing they wanted something warm, nubby and heavily textured to pair with all the strong architectural elements.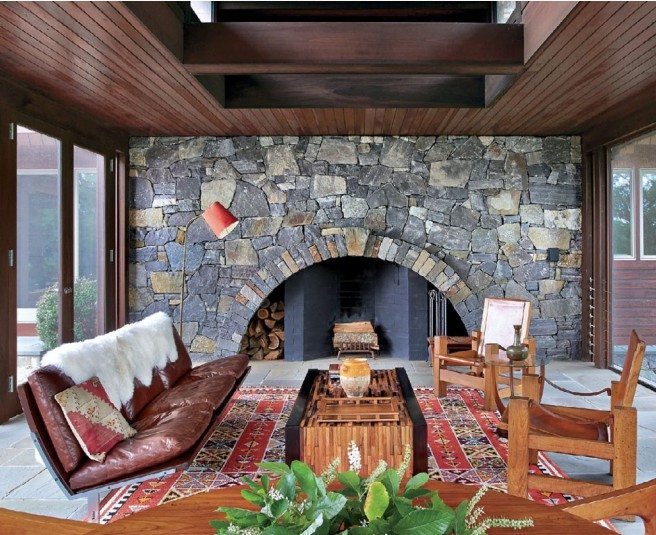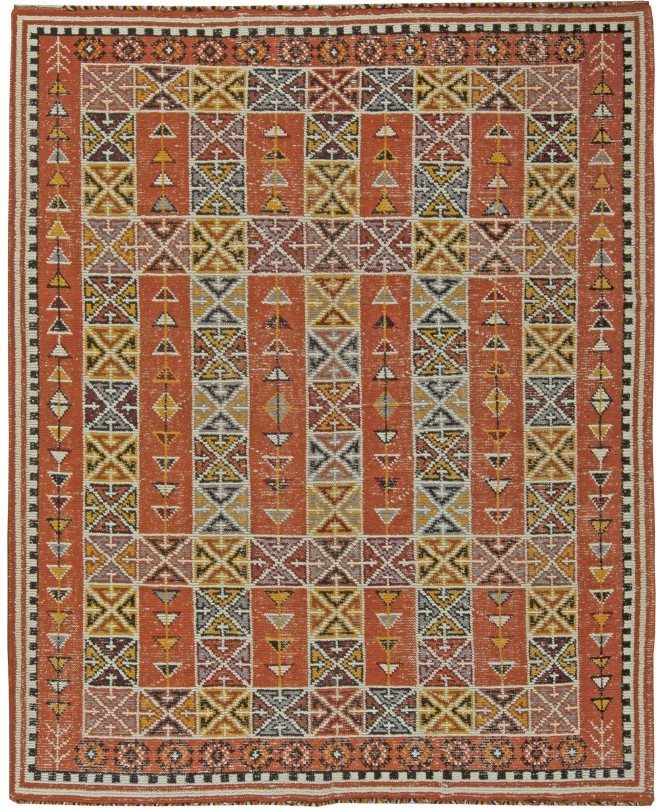 The 20th-century Moroccan featured by the fireplace has an uncommon brick field and geometric triangle pattern, adding bold, dynamic warmth amidst heavy stone and wood.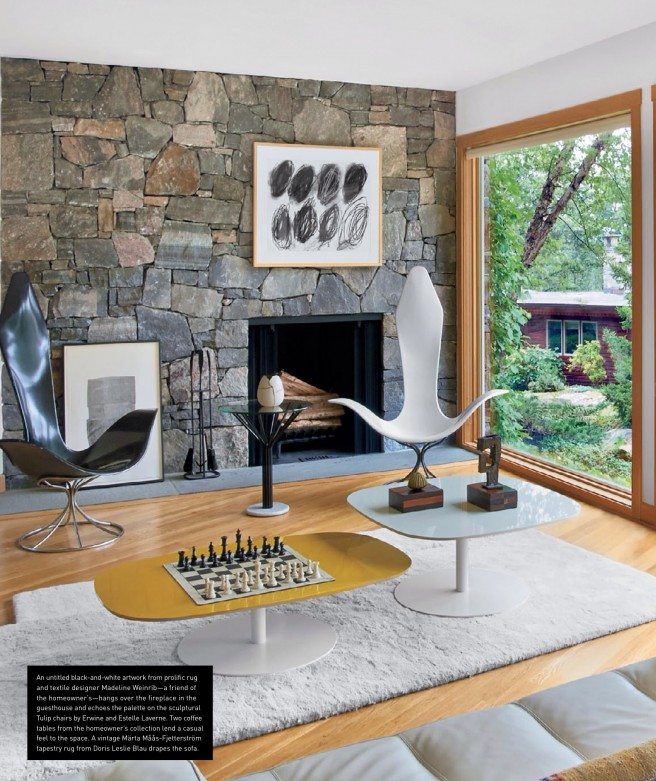 This room is the zenith of cool modernism. The hanging art is by Madeline Weinrib, the coffee tables are from the owner's own collection and our richly-piled Moroccan rug lends a creamy softness to the space.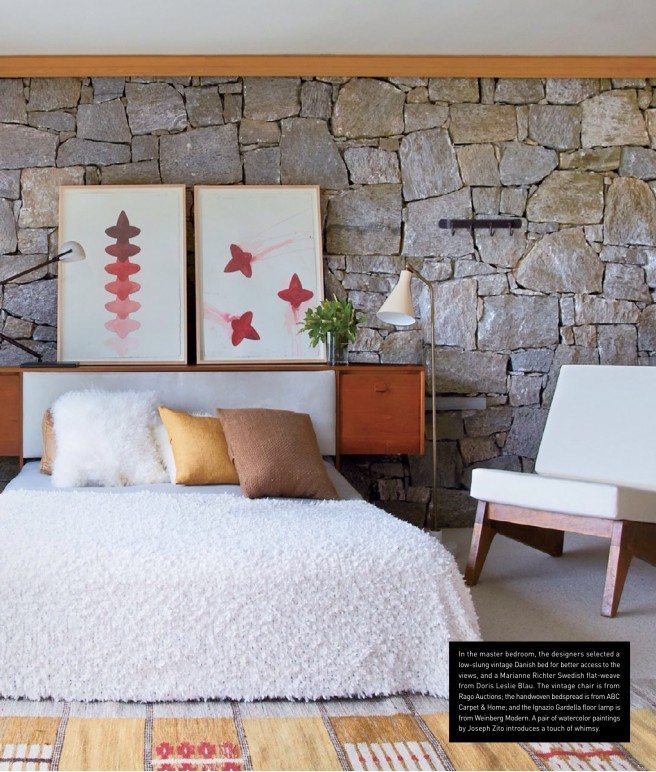 The bedroom features a lovely Marianna Richter Swedish Flatweave Rug from 1940 in a soothing palette, perfect for imbuing a sense of calm and relaxation.
Jayne and Joan have been in business together for more than 14 years and each has more than two decades of experience in the field. You can learn more about their firm here.
Explore more beautiful modernist rugs in our vintage gallery.