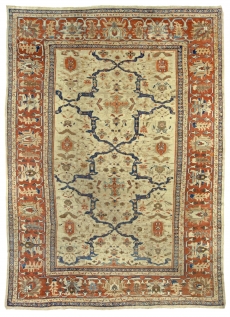 Have you ever seen a mansion that isn't filled with luxurious things? Perhaps, you can find an empty mansion that was repossessed, due to an unpaid mortgage. But we are talking about rich and opulent places in this article.
Typically, you would find antique furniture in such a place. Rare and exquisite furnishings like old paintings would also decorate these mansions because they are really very expensive and add to the opulence of the décor. Only the houses of the rich and famous usually have these items.
Other pieces of furniture that the rich adorn their houses with are antique rugs and carpets. The rarer the rugs, the more expensive they are. That is why rich barons and masters of the universe move heaven and earth to find such items for their houses. Many literally scour the earth to ensure they own the most valuable and priceless of rugs. Many of these wealthy people own more than one house, each furnished and decorated to the max. Not just any old carpet or rug will do in such stately homes, only the most luxurious and costly lay upon these floors.
So what are these rugs that the rich buy you may wonder.
Some of these carpets might be Silk Isfahan rugs considered to be the most expensive carpet variety of all. Do you know how much one rug costs? One rug of this type was sold for $4,450,000.
However, most antique rugs do not cost this much. For instance the Ziegler Mahal Carpet, another exquisite carpet, costs only $182,500. This carpet has great historical background, dating back to the early days of the Persian Empire. These rugs are rich in history and craftsmanship; hence the hefty price tags on many of them. But at the end of the day, those who purchase such items look at them as investments not expenses.