One thing that always comes to mind during a new year, besides making a list of goals, is starting from a clean slate. Organizing my apartment, throwing out things that are causing clutter and getting in the way of me being my best. There's a refreshing feeling that comes with things that are minimal. You have no distractions and it's easy to point out the most beautiful and important aspect.
While searching for the minimal and the beautiful, I came across Brooklyn jewelry designer Fay Andrada. Each piece in Fay's collection is unique and exquisite. Her inspiration lies in handmade tradition and her goal is to create modern artifacts. With her innovative line, Fay has mastered the art of simplicity. Her work is unbothered and almost zen-like, Here are a few of my favorite things:
Just like jewelry, minimal spaces are beautiful and timeless, without being boring. I find that the key to keeping things exciting lies in the emphasis on one bold item- like a painting or piece of furniture, and then keeping the rest toned down. There's no fighting and everything is allowed to shine in it's own way.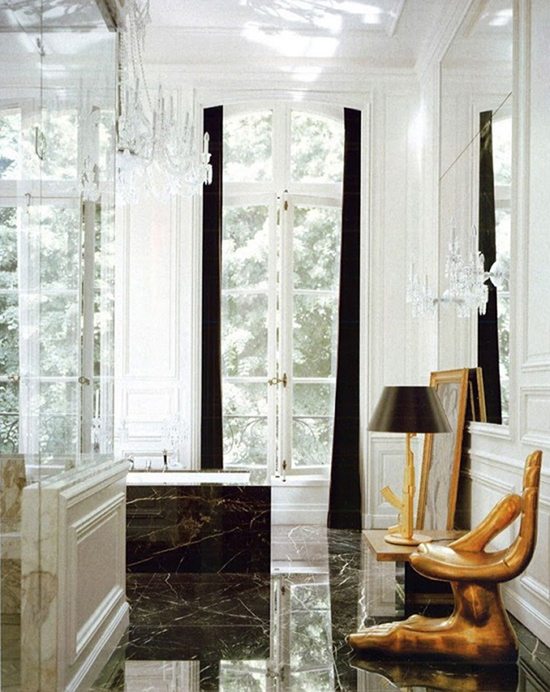 In this gorgeous space, the two gold pieces take center stage as the room's accents. The marble floor and stark white walls act as great accompaniments.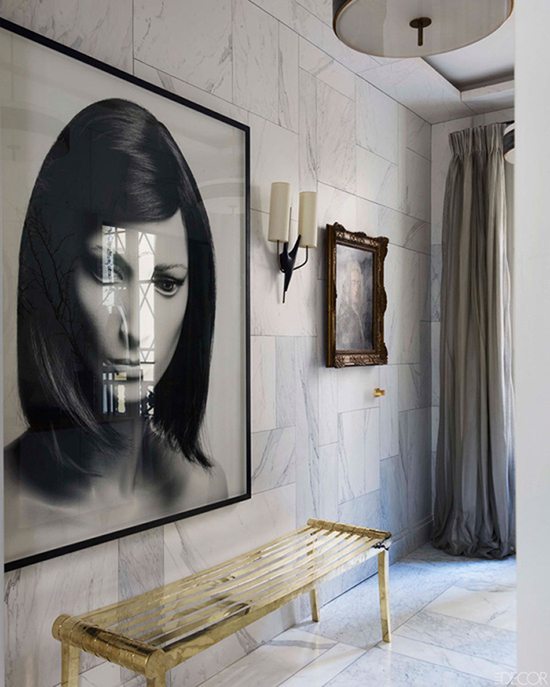 Here, the black and white photo is the strongest feature in the room with the gold bench acting as a more subtle sidekick.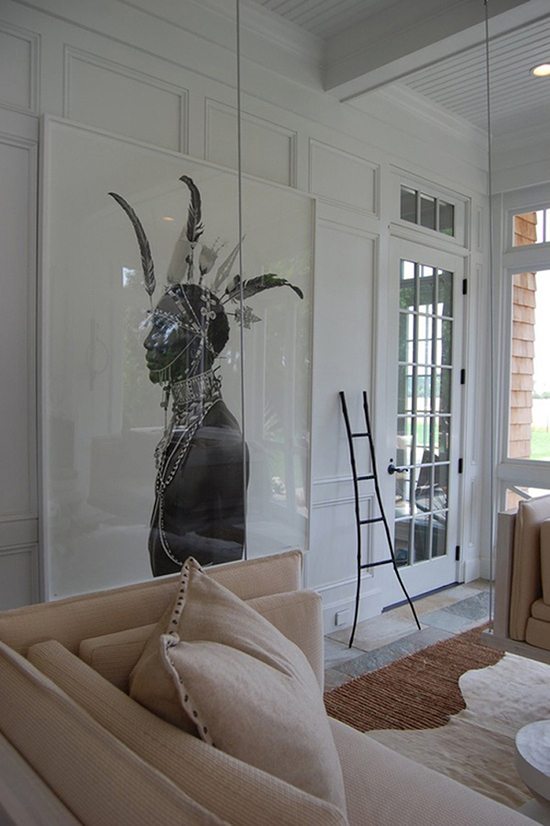 This strong image of an African man is the focal point of the room. Beige furniture and a layered rug make perfect cohorts. (This rug by Doris Leslie Blau gives a similar effect.)
 Images: via Song of Style
 Cheers to the new year!
By Joy Adaeze of JoyLovesFashion