Conceptual Cues from Across the Pond
Back for a fourth season, Downton Abbey's beloved residents are now just a few years shy of the jazz age, evidenced by the Crawley sisters' new hairdos and drop-waist dresses – quite a change from the late Victorian ensembles of previous seasons. Of course, no one expects the grand Abbey itself to change quite so quickly – there are all those centuries of heritage to preserve!
Home goods retailers have been capitalizing on the PBS-induced Anglophilia for quite some time now with Downton-inspired paints, candles, textiles and more. Much of the merchandising is rather lacking in Edwardian authenticity, and maybe that's fine: There probably aren't that many of us who want to turn our homes into mock noble estates.
But there is inspiration to be taken from the richly decorated interiors of Highclere Castle, the show's main filming location. Here's a look at lessons we can glean from those lovely sets:
Rooms as period collections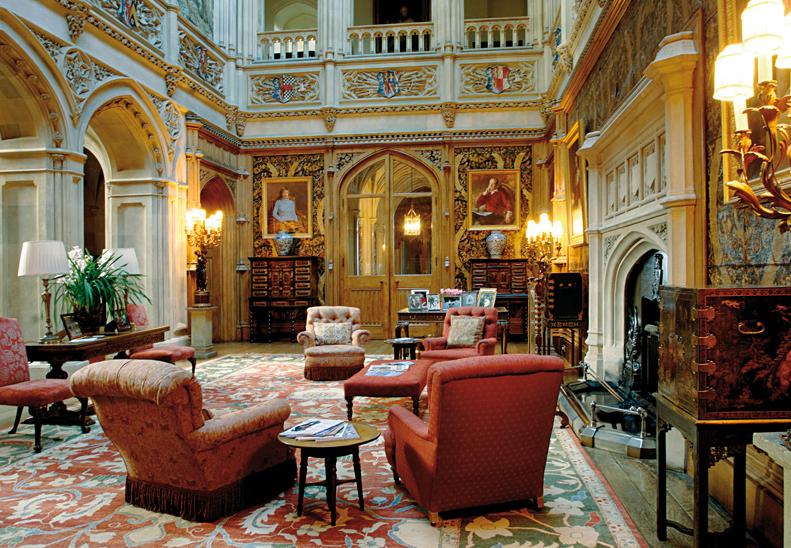 The castle's saloon was finished in 1860. Richly ornamented from floor to ceiling, it has Gothic-period vaulted entryways that draw the eye upward and highlight the room's grandness and opulence.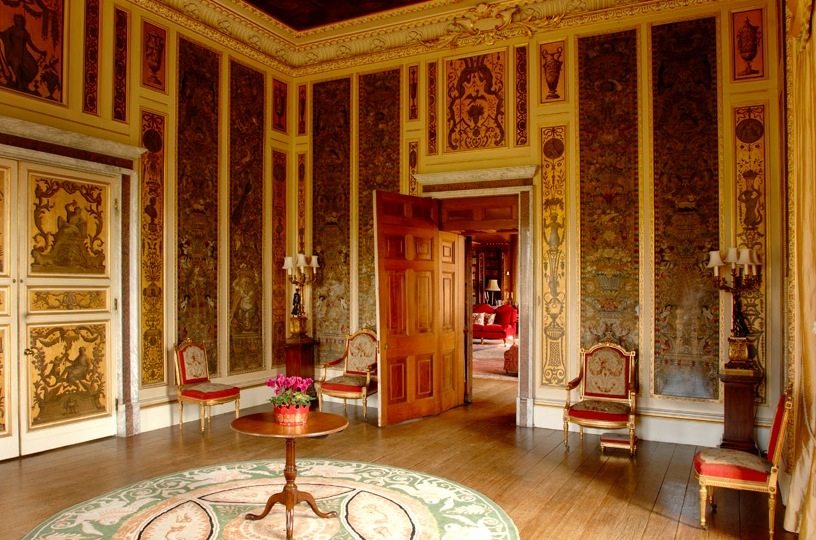 The music room's interiors hearken to an earlier period, with a baroque ceiling and Italian embroideries hanging on the walls that date to the 1500s.
Even though some elements of these two spaces are separated by more than two hundred years, there's a through line of family history that lends continuity. All  homes can be thought of in terms of personal narrative: In my parents' house for instance, the living room hosts the furniture they've owned the longest and above it hang two Alaskan paintings – all items that were acquired when they worked in Anchorage; whereas their kitchen has a custom-built breakfast nook, stylized light fixtures and a bit of propaganda art picked up on a trip to China, representing a more recent period in their lives. The timeline is clearly shorter than Highclere Castle's, but it's there nonetheless.
Ornamentation Anew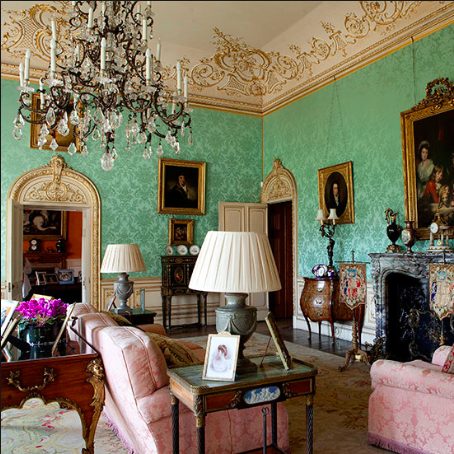 The Crawleys would be aghast at the infatuation with minimalism that is so prevalent in homes designed for today's ultra rich. Negative space was not a valued commodity in the early 1900s, everything needed an embellishment or flourish.
I'm not personally drawn to the Victorian aesthetic, but I love how Downton Abbey reminds that it's possible to have brocade curtains, patterned furniture and an elegant antique area rug that work together to provide a sense of luxury and warmth that isn't stuffy.
The problem with minimalism is if everything is clean lines, no adornment and void of decorative elements, the end result is homogeneity. Since we no longer live in an age where one aesthetic reigns, it's up to us decide independently what speaks to us.  Whether it's a touch of surreal whimsy, a lovely, ethereal wallpaper (this one's by Trove), or a collection of curios or antiques – decoration is what speaks most boldly about our personality and taste, so we should embrace its possibilities rather than run toward expressionless austerity just because that's what's trending.
Edwardian Essence
Watching the show, it's impossible not to notice how nearly every room and hallway is home to a lavish rug. Noticing them is like an extra treat embedded in each episode, at least if you're a textile junky like some of us…
DLB has a fine collection of pieces that would not look out of place in Highclere Castle.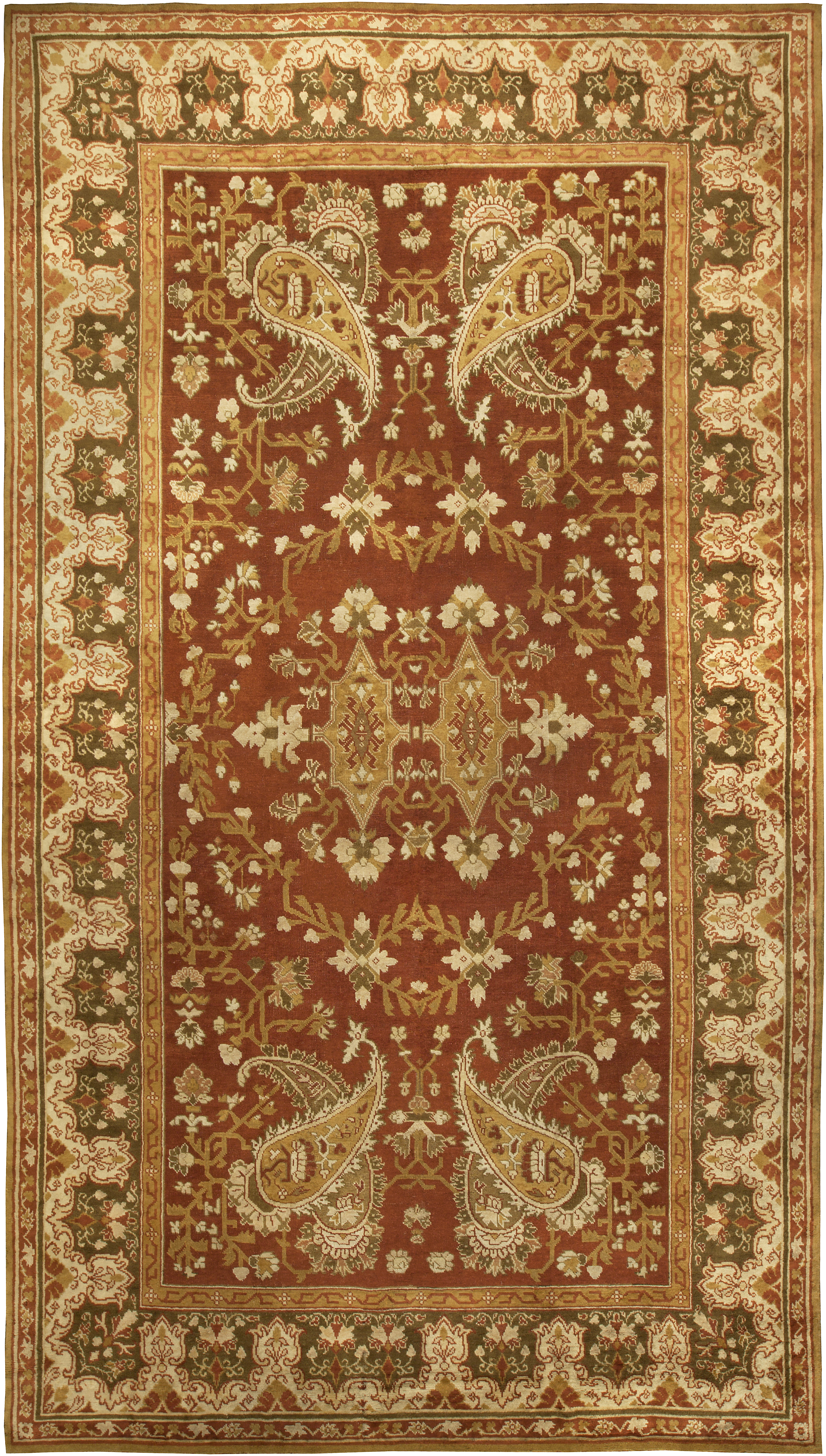 A beautiful antique English Axminster carpet with decadent paisley embellishments.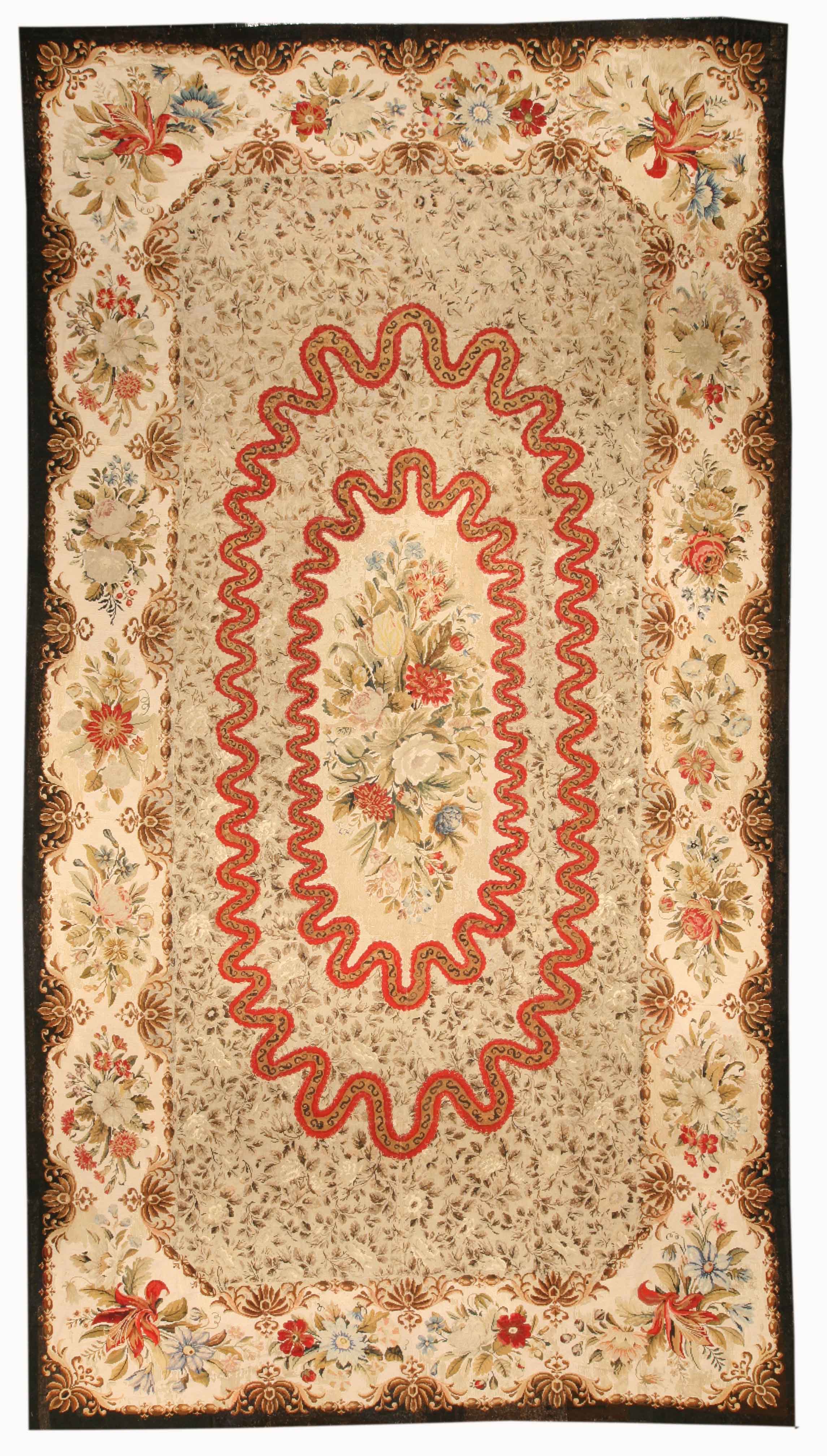 This needlepoint carpet was made around 1880, a sumptuous floral bounty on a cream background.
I love the rugs in Downton Abbey because you can tell they were laid with classic design precepts in mind, they are the foundation upon which the rest of each room's design is built.
Beyond that, Edwardians weren't afraid to mix styles – to have one piece of furniture that was baroque and another that was rococo – or to deck their walls with colorful silks, or to let a bold color – a fresh primrose or a gorgeous wisteria – set the tone for a space. Their lifestyles may have been prim and proper, but their design sensibility – compared to our modern, mass-market conventions – was decidedly bold.