Father's Day is this coming Sunday, June 19th. Although it's marked on calendars, you're likely also aware of it by the over-abundance of barbecue and fishing visuals that seem to coincide with dad's day.
Aside from grilling and sports, there are other cues that can tap into the trappings of all things manly. Menswear-inspired décor is a classic way to enjoy the masculine look all year long.
Here four ways to bring the handsome look home.
1. Well-suited stripes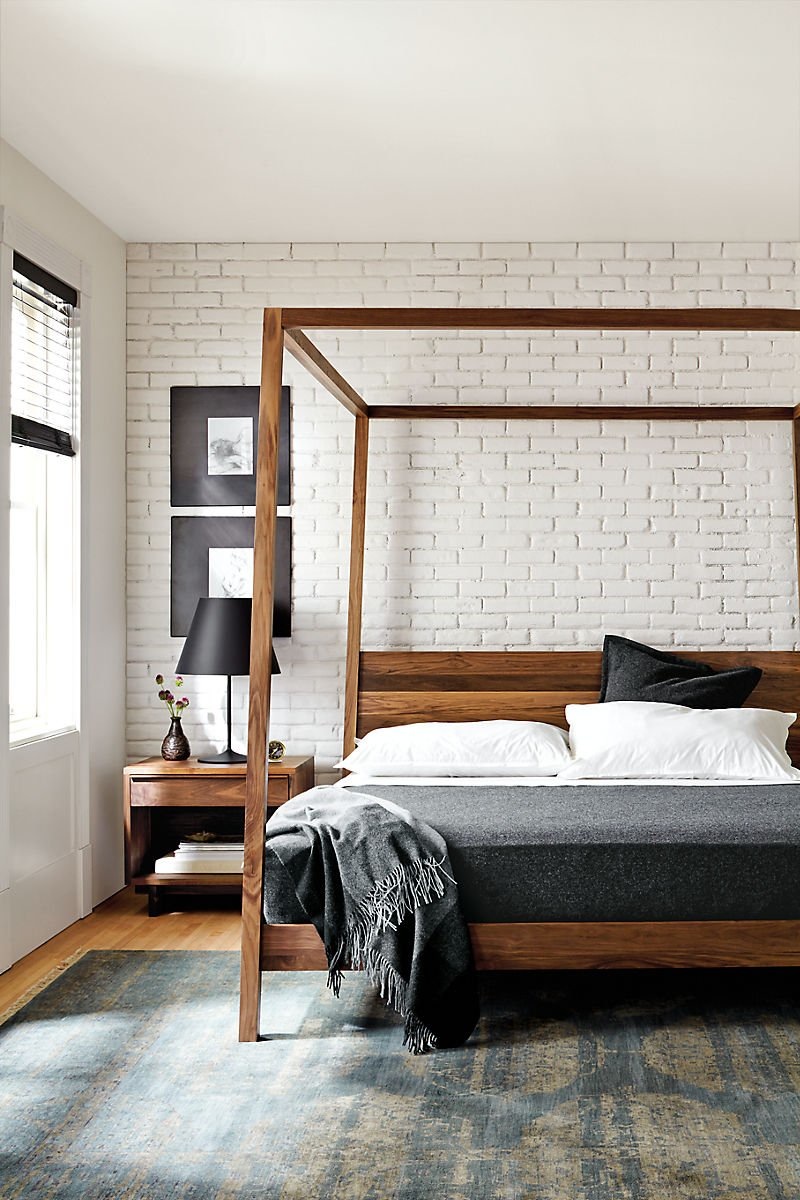 Used to make the ultra-classic pinstripe suit, suiting stripes are light-colored pencil-thin stripes on a dark gray or navy background. Suiting stripes are elegant and always stays in style, and they're not only for clothing. Check out this stunning slope-arm sofa upholstered in the quintessential striped wool fabric.
While traditional pinstripes tend to be understated, a bolder approach is applying it to walls, like the fetching dark-on-light stripe in this contemporary home office.
If suiting stripes seem too wintery a look to live with all year, consider incorporating them as seasonal accessories. This mid-century modern style bedroom pairs a suit-striped blanket with a solid gray flannel upholstered headboard.
2. Mad for plaid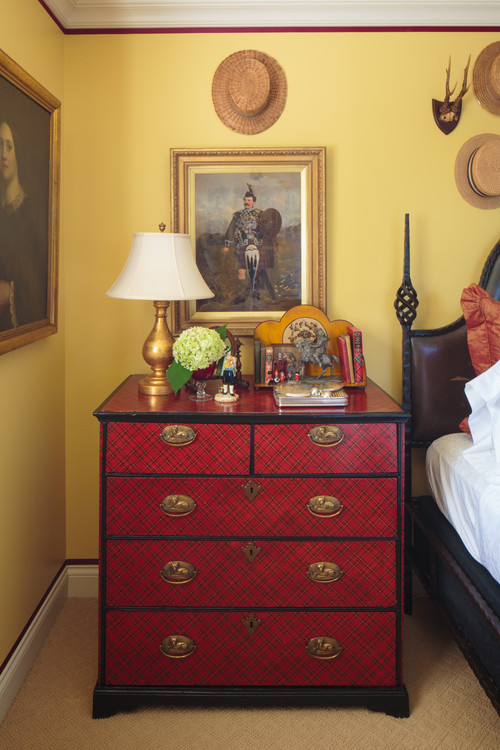 Think of plaid, and beefy flannel shirts, men's pajamas and Scottish kilts likely come to mind. Plaid's criss-crossing pattern is decidedly masculine.
One of its advantages is its chameleon-like demeanor. Depending on the colors, material, and scale, plaid can appear polished and traditional — or more casual and homespun. The smart tartan plaid covering this dresser is crisp and detailed, and despite its bright red hue, its small scale almost reads as textural.
Hand Tufted Rugs
Hand Tufted Rugs
from Doris Leslie Blau
Plaid flatweave rugs, like this hand-knotted wool example from Hand Tufted Rugs, has a cozy, informal look and would be a handsome accompaniment to a den, office, or bedroom.
The bold, graphic lines of plaid are attention-grabbing, especially in the high-contrast black, white and gray of this Graham & Brown plaid wallpaper.
3. Argyle style
Argyle looks great on socks and sweaters, but you might not have thought of this preppy pattern on furniture. Here, designer Anthony Baratta uses a striking red and blue argyle fabric on a pair of armchairs in this Americana-themed Hamptons living room.

Moroccan rug designs and argyle patterns are from two different worlds, but there they share some similarities. This vintage Moroccan runner from Doris Leslie Blau nods at a free-form argyle pattern.
4. Maintain ties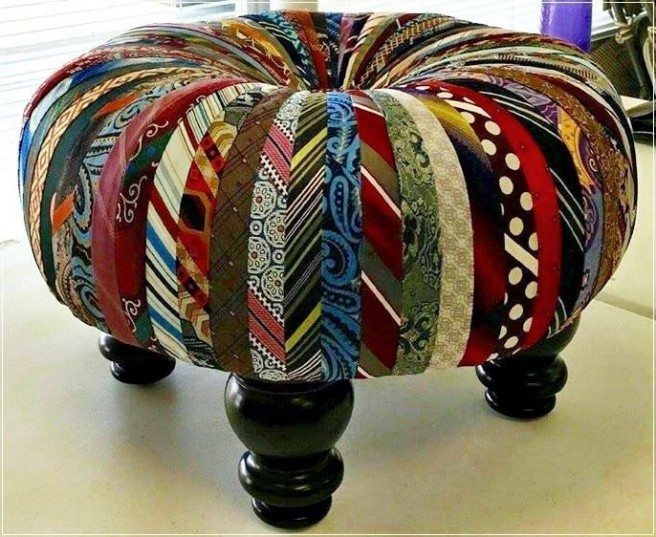 There are several DIY projects and crafts that upcycle men's ties into new uses, like throw pillows and quilts. A favorite is the tie ottoman. Not only is this a great way to recycle worn-out ties, but also a meaningful way to maintain "ties" to the special men in your family, whether living or passed on.
—————————————————————————————————————
Karen Egly-Thompson is a former interior designer turned interiors writer. She writes regularly for Houzz and her work has appeared in publications such as Porthole Cruise Magazine, Commercial Interior Design. Her blog Design Salad focuses on traditional design in contemporary context.