A television host, businesswoman, screen writer, actress, LGBT activist, philanthropist… It's hard to believe that all these epithets refer to just one person. And the list doesn't end there! Ellen DeGeneres (because who else could we be talking about) is also a gifted designer. Being a veritable angel, she graced us with the experience acquired while decorating her gorgeous horse ranch in LA. Let's not be deaf to a wise woman's voice and hear out 5 décor tips by Ellen DeGeneres.
Organize Your Collections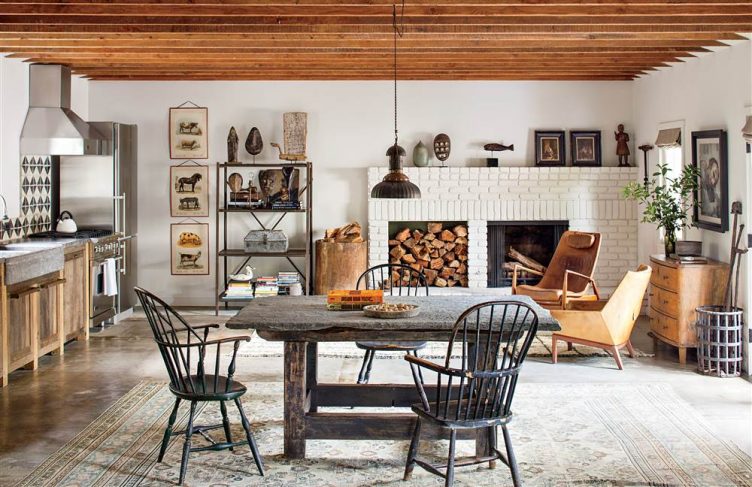 From the first of her décor tips we conclude that, in addition to her many traits, Ellen must be an avid collector. As a perfectionist, she has an idea how to combine a hobby with great design.
"If you collect things, rocks, glass artifacts, etc., keep collections grouped in a way that allows for some free space around them. That way the focus is on the collection and not the clutter."

It's a very good point. Even the most beautiful trinkets can easily lose their charm when tangled in a mess. Besides, a proper arrangement will make admiring the collection more pleasurable for everyone, the collector included!
Display (Your) Art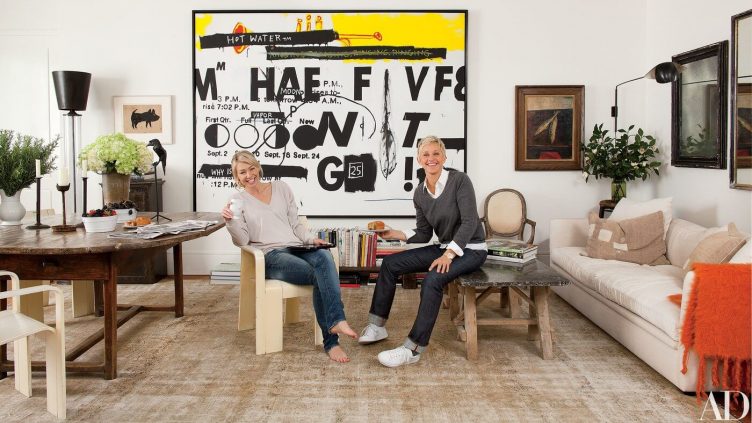 According to Ellen, any kind of art can make a great impression when grouped properly on a wall.
"Framing your kids' art can make a nice statement. An eccentric display can really add personality to your home."
Do not be ashamed of your own (or your kin's) creativity! Usually, the home-made, heartwarming artworks keep getting covered by dust in the abyss of the drawer. At most, they land on the fridge door. This one of Ellen's décor tips will free you from this kind of nonsense. Try to have more self-distance and appreciate art naïve. Only then will you be able to have fun with your loved ones and kindle their artistic fire instead of repressing it.
Re-Purpose Ordinary Things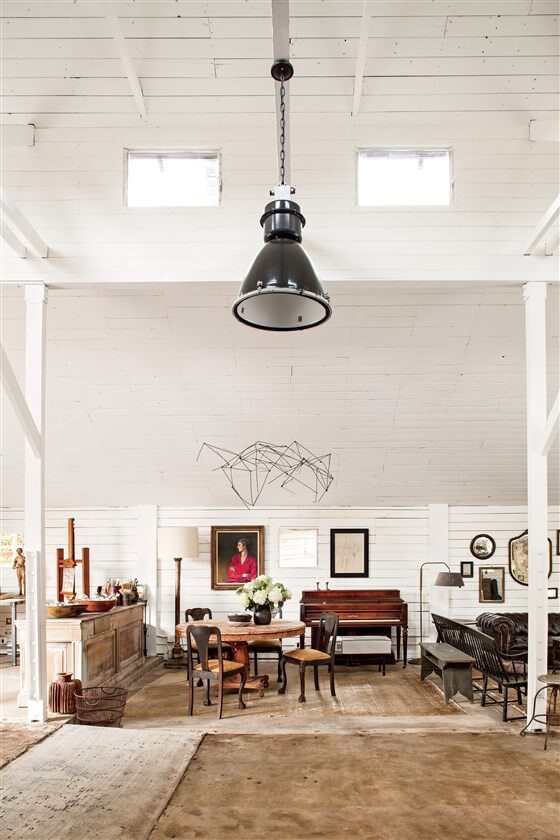 A chair is for sitting, a ladder for reaching the top shelf and wellies are just shoes. True? Not at all! What about a chairdrobe, a ladder rack or welly plant pots? Creative Ellen's favorite purpose transformation concerns… easels.
"I love old, used easels. You can use them as art stands or TV stands or leave them to make a statement on their own. And they don't take up a lot of visual space. If you want to impress your friends when they come over, put an amazing piece of art on one, smudge some paint on your face, and make it seem like you've been working on your masterpiece."
Décor tips like this one may help you open your mind even further and look for unorthodox solutions. They may also give to an excuse to horse around a bit. 😉
Trust in Nature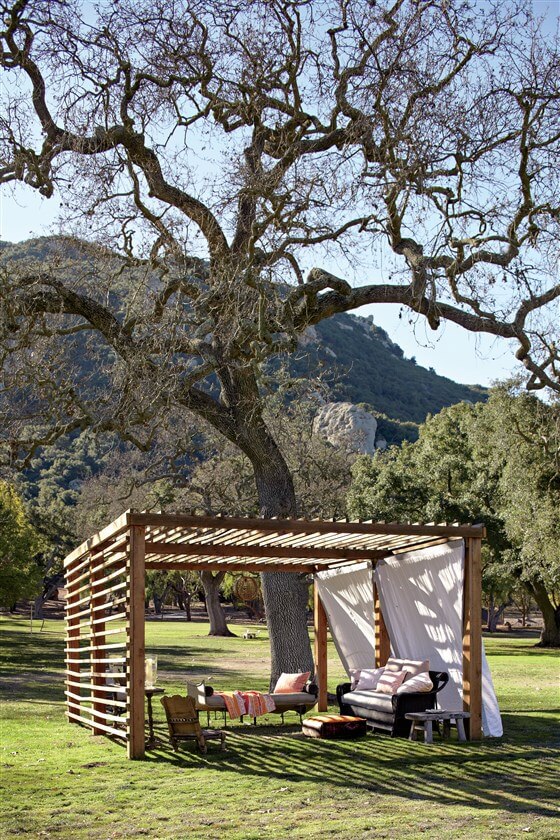 A lot is being said about the perfection of nature. Yet still, most people decide to re-landscape the entire property instead of just trying to harmonize with it. Ellen also sees the absurdity of this phenomenon. "Sometimes trimming trees and hedges so you can see the sculptural quality of a plant is better than re-landscaping.Highlighting the beauty nature has to offer can be just a matter of editing." However, that's not the end of her décor tips in regard to nature. Kind-hearted and thoughtful as she is, DeGeneres encourages everyone to seek non-invasive anti-pest solutions.
"There are many alternative methods to kill traps and poison baits for pests like gophers, etc. Research the best option for you, your family, and your pets before choosing."
Go with Rugs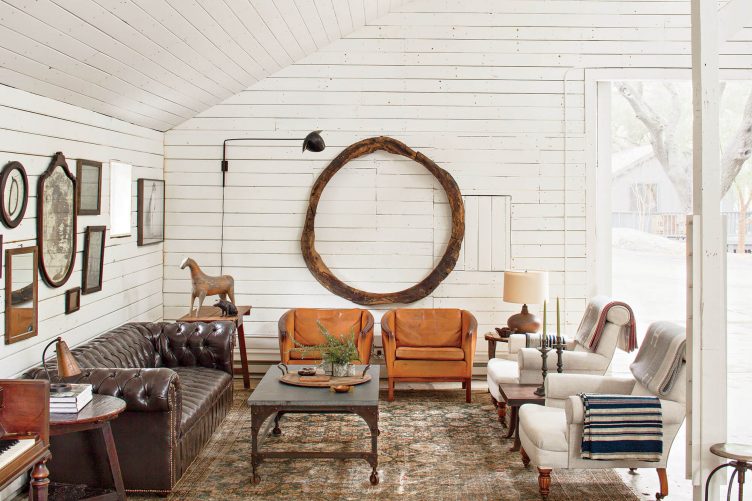 This one of décor tips was not voiced by Ellen directly. Nonetheless, it speaks from practically every photo of her amazing ranch. Get some rugs and the more, the better! Floor coverings complement interiors like no other decorative elements. In addition to sporting textures patterns and colors, they organize space and introduce warmth.
In Ellen's estate, even a stable deserves one! Despite being glorious additives with the centuries-old tradition, rugs are in fact very humble. They will gladly serve you in any place of your home, bringing in their timeless qualities. A Turkish kilim, a Moroccan Beni Ourain or a Swedish flat-weave – mix and match to get the most intriguing results!
Editor's choice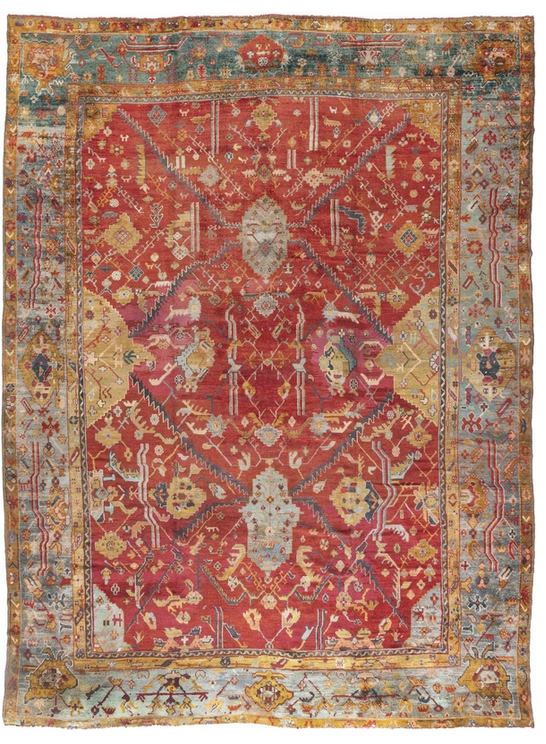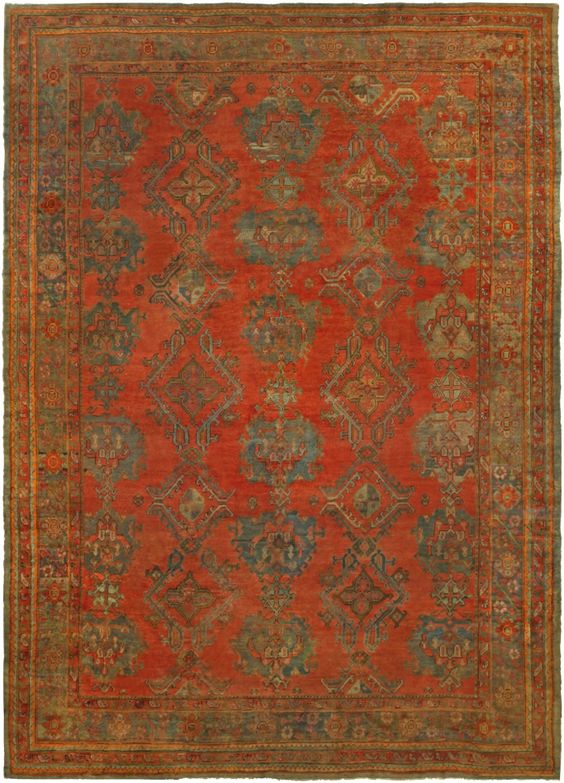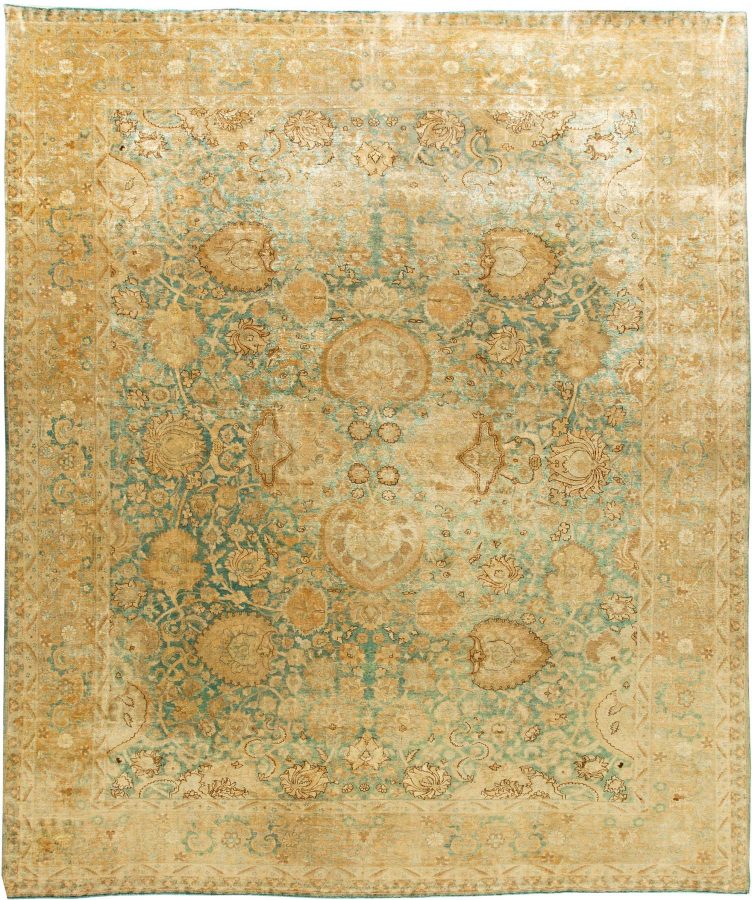 Ellen's House images via today.com
Doris Leslie Blau can help you find the right Persian carpet or oriental rug. We have a large showroom in New York City plus online catalogs and supplementary information. For help choosing a product for your needs, contact us online or call 212-586-5511.