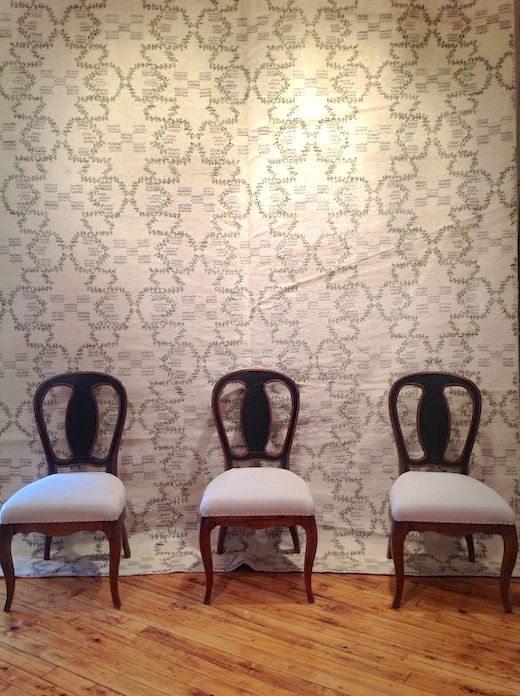 Doris Leslie Blau has always been committed to providing you with the highest quality rugs, in both design and material. Over the past few years, we have also introduced many designer rug lines, featuring renowned rug designers, interior designers, and architects, each bringing their own unique custom rug designs to contribute to our extensive designer collection.
This week is a very exciting week, as we continue to strive to bring you the highest quality rugs, along with fresh new designs.
We are happy to present to you the exclusive Bunny Williams collection for Doris Leslie Blau. We are honored and ecstatic to be presenting Bunny's first ever designer rug collection.
Prolific American interior designer Bunny Williams has spent the past 25 years designing beautiful and personalized interiors.  Her home decor line, Bunny Williams Home and her series of home decor books have been influential in showing us how to make every house feel like a home.  Adding to her growing collection of home decor products, Bunny has released a new collection of rugs with Doris Leslie Blau.
As a true reflection of Bunny's truly magnificent design work, the Bunny Williams designer rug collection includes an eclectic and expressive mix of hemp pile, cut pile, silk/wool blends, aloe/wool blends, looped pile and flat weaves.
The colors within the collection range from tone-on-tone neutrals and muted blues and greens, to rich blues and deep hues, seemingly borrowed from the sea itself.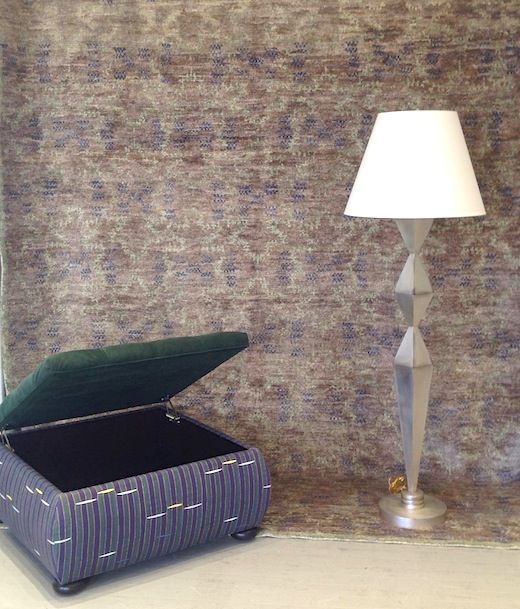 The collection was inspired by Bunny's love of rugs – the pieces she uses as inspirations for a room's design.  "Rugs are the magic of every room.  For me, they are where I begin every project.  I choose a beautiful rug then select paint colors and fabrics that complement it. For years I have come to Doris Leslie Blau because I know they have rugs, both old and new, that a designer can really build a room around. When I began working on my own rug collection, there was no hesitation in my choice to collaborate with Nader and Doris Leslie Blau," Says Williams.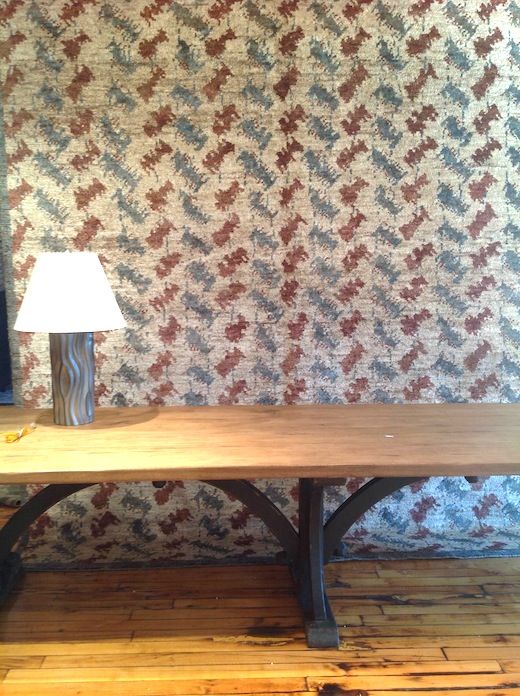 The collection features cultural designs that have a timeless appeal.  From modernist takes on chevrons, ikats and Native American designs to Moroccan-inspired patterns, each rug can be used to add a cultural touch to your home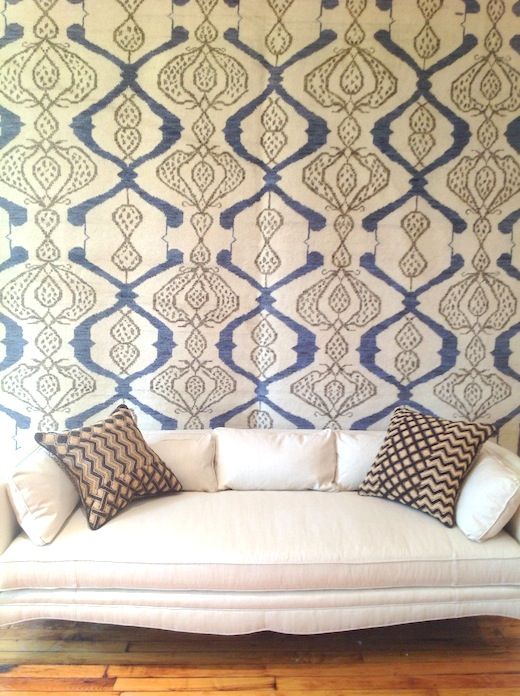 This Wednesday, April 17th, we will be celebrating the release of the Bunny Williams collection with a launch party here at Doris Leslie Blau. Please join us between 5:30 and 8pm ET for a drink and a chance to view this gorgeous collection first-hand. We look forward to meeting you!
Explore Bunny Williams' Bespoke Collection for Doris Leslie Blau > (https://www.dorisleslieblau.com/bunny-williams/)
Thanks to Jeanine of Aphro Chic and Maddie of Thriftary  for this post!