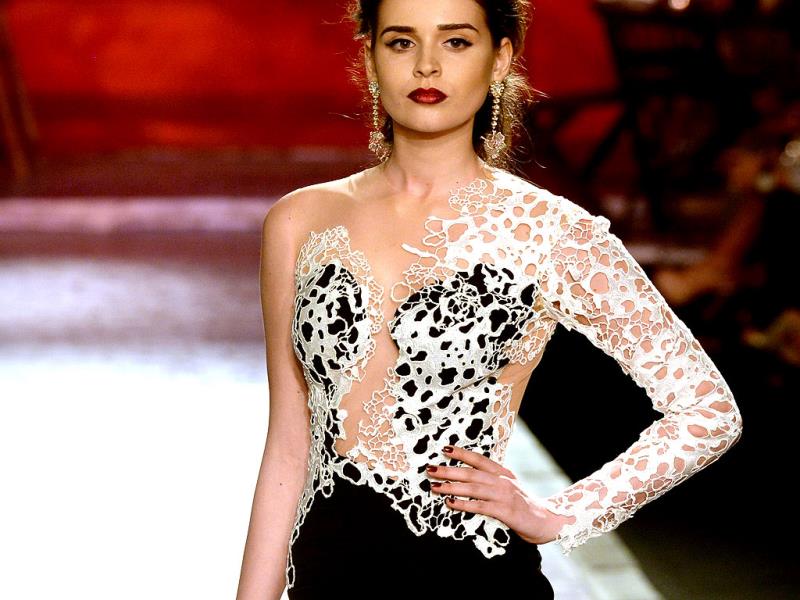 Sumptuous. That was the word of the week for India Couture Week, where some of the region's most daring and inspiring designers unveiled their latest creations.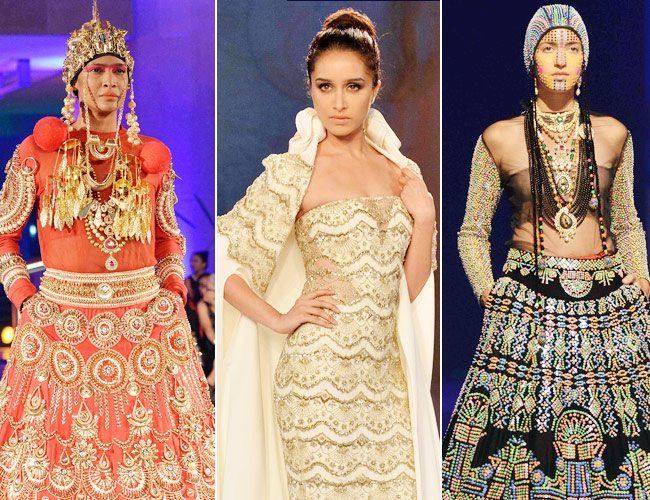 Despite the escalating globalization of culture and fashion, the fashion world remains disproportionately focused on the West. Nevertheless, up-and-coming designers in China and India are cutting a new path. We can expect their influence to grow over time.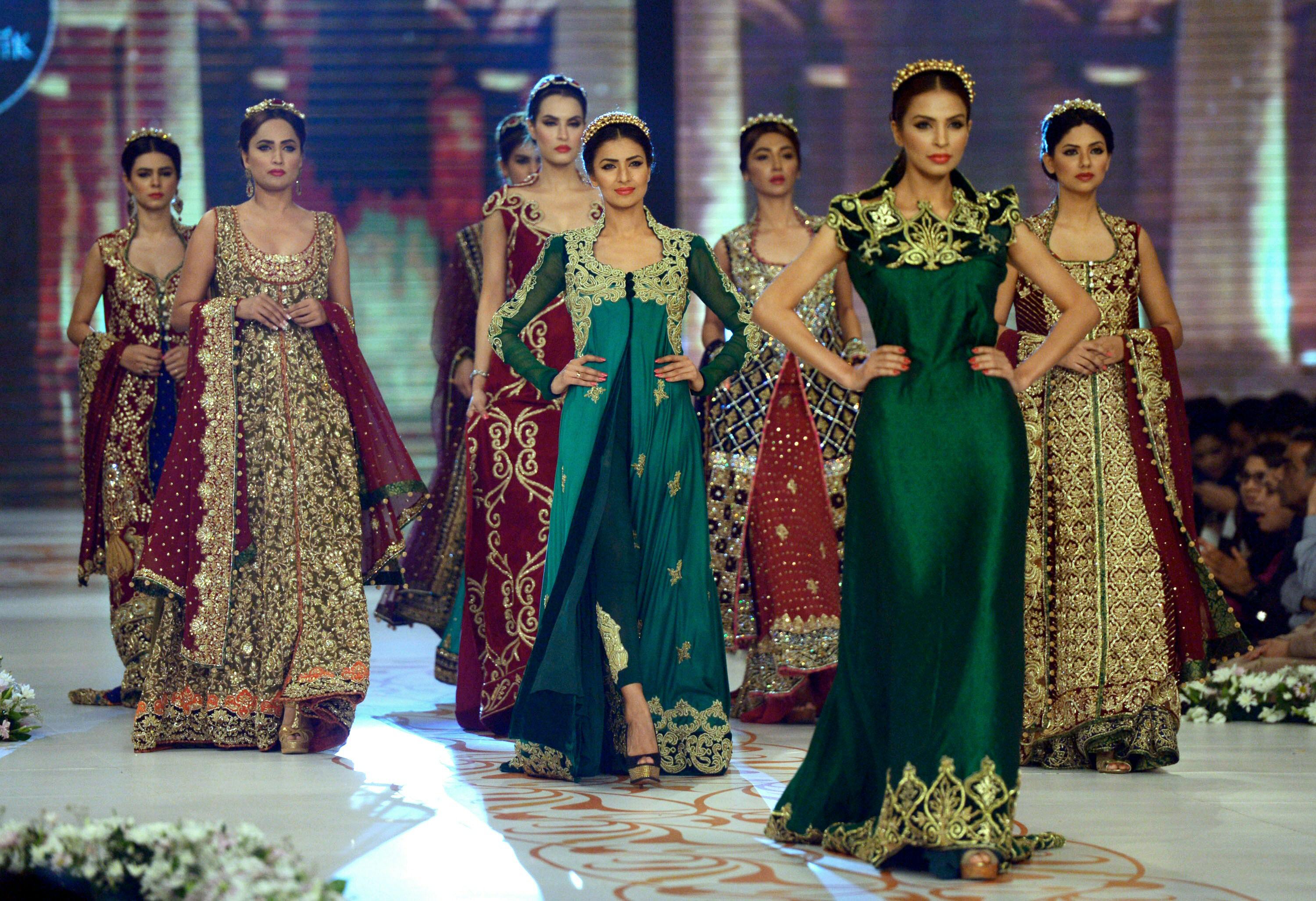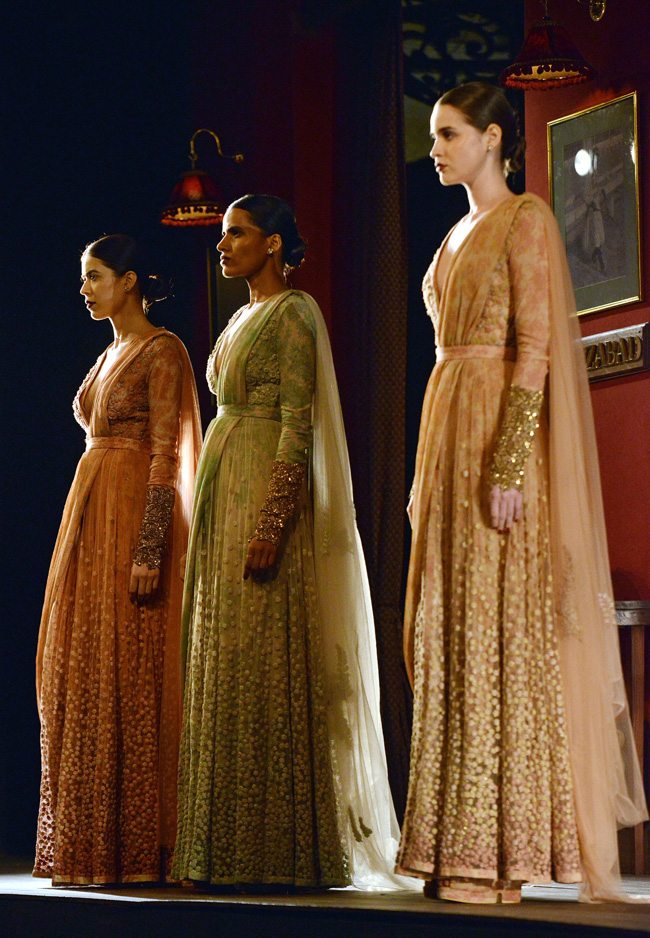 A sense of tradition and nostalgia pervaded many of the collections, a fact that received mixed reviews from the region's fashion critics. Some critics implored designers to look forward, to move past the saris and lehengas that have long defined the country's apparel.
Indian designers face a dilemma: How does one create couture that is both forward-thinking yet not completely subsumed by Western aesthetics? How does one maintain a sense of culture in a globalized society? It's an important question, faced by many, well beyond the fashion world.
Many collections displayed rich embroidery and decadent flourishes, fitting for a rising world power. But there was invention on display as well. Acclaimed New Delhi designer Manish Arora put together a bold collection that received deserved high praise.
Arora has made a name for himself pairing traditional elements with ultra-bright colors and styles mega-loaded with sequins, beads and blingy embellishments – for a kind of apparel that speaks to a fantastical, Internet-age, Indian dreamscape. It's loud and lush, utterly stunning and utterly Indian. Arora has proven that Indian fashion need not assimilate to Western tenants in order to truly shine.
At DLB, we have an abiding love of Indian textile traditions and the rich confluence of histories and cultures that comprise those traditions. From the beautiful Agra rugs that hail from the same city as the Taj Mahal, to the functional and lovely dhurrie rugs that line the floors of homes both modest and magnificent, Indian textiles offer kaleidoscopic beauty. We're happy to see that influence pervade couture for years to come.