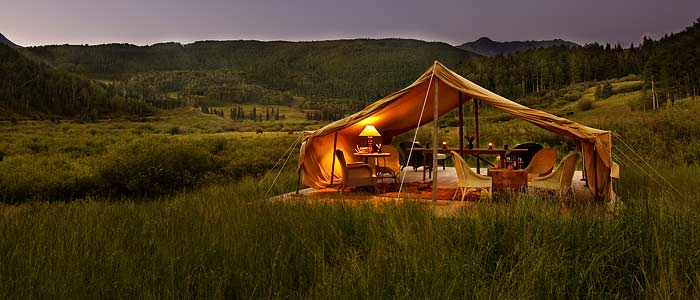 August is upon us, high time to squeeze in final trips and outdoor adventures before the leaves turn.
Camping is such an important part of American culture. So many of us have fond memories or important formative experiences that happened at camp. Now in our post-modern era, so steeped in nostalgia, we've seen the proliferation of glamping and outdoor hotels.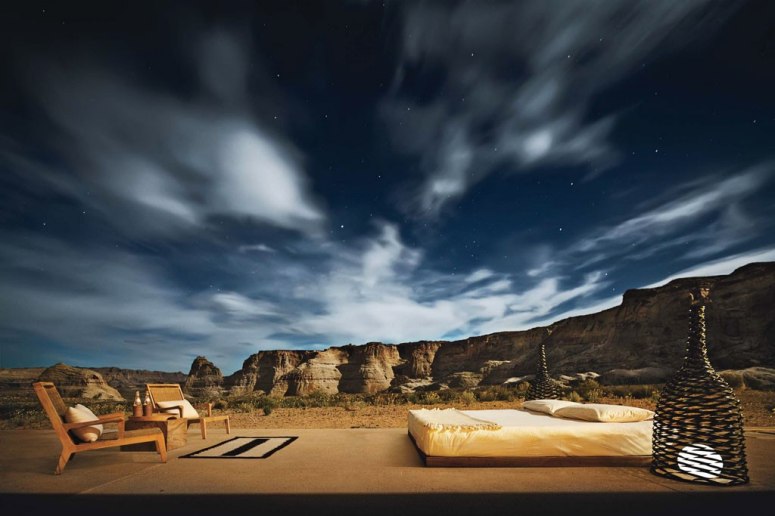 This fun design aesthetic isn't just for fancy hotels. It's possible to take the inspiration of campfires, tent-living and communing with the outdoors and parlay that into homes imbued with whimsy, connectivity and a sense of nature.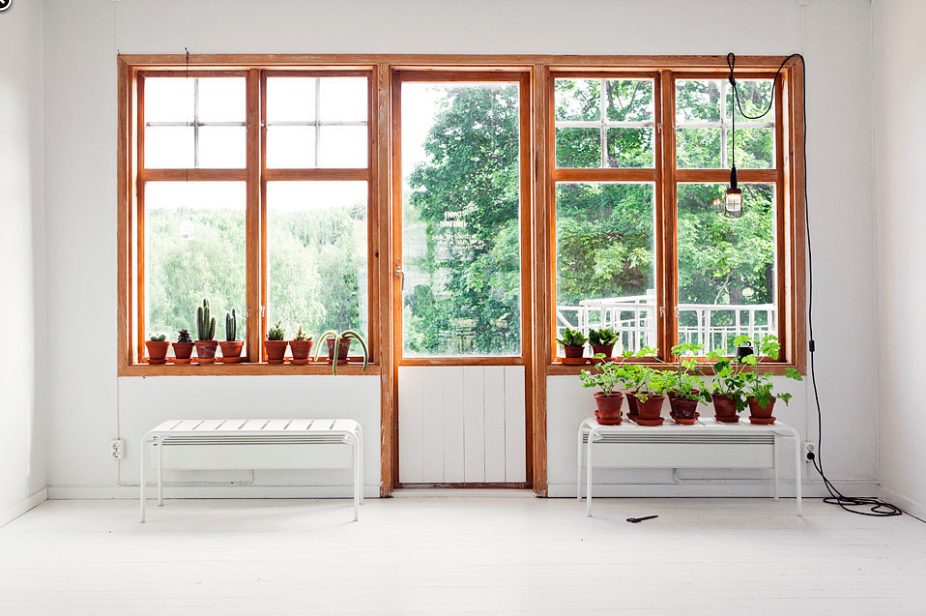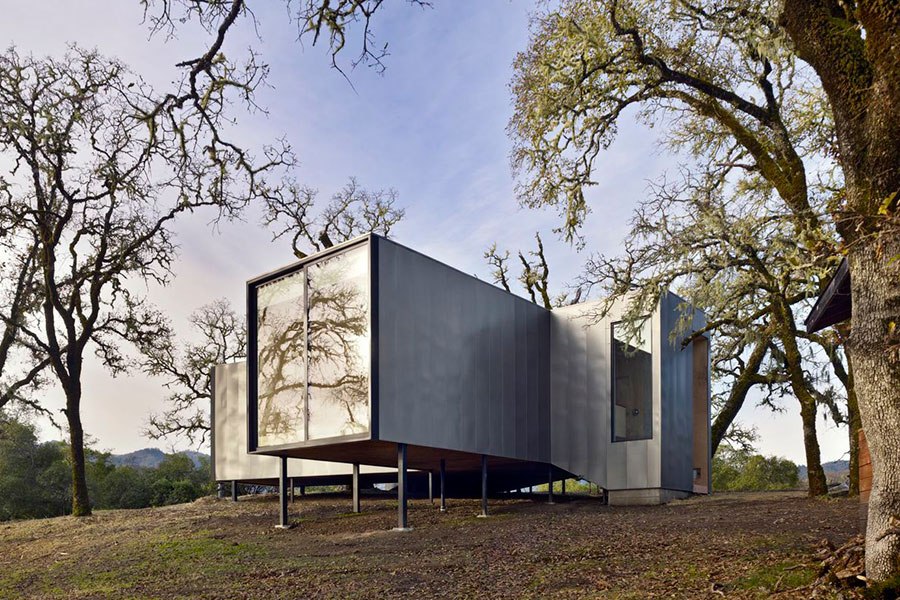 Camping is all about appreciating the outdoors while enjoying the intimacy of loved ones and friends, those are great values to guide home design too.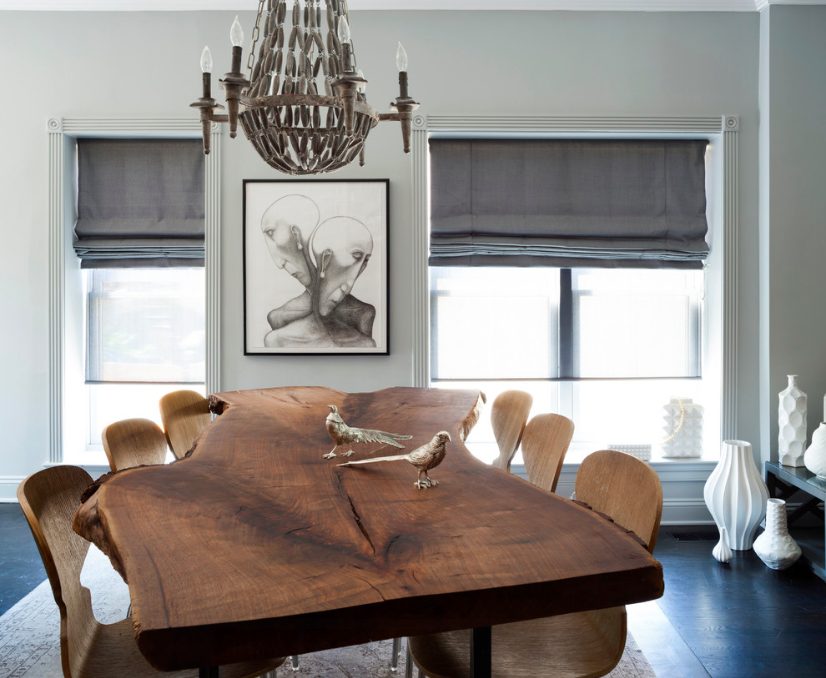 And thinking about "camp" doesn't have to translate to traditional ideas of rustic. I love the organic shape of this table and the birds give it a sense of activity, but this room is still very sleek.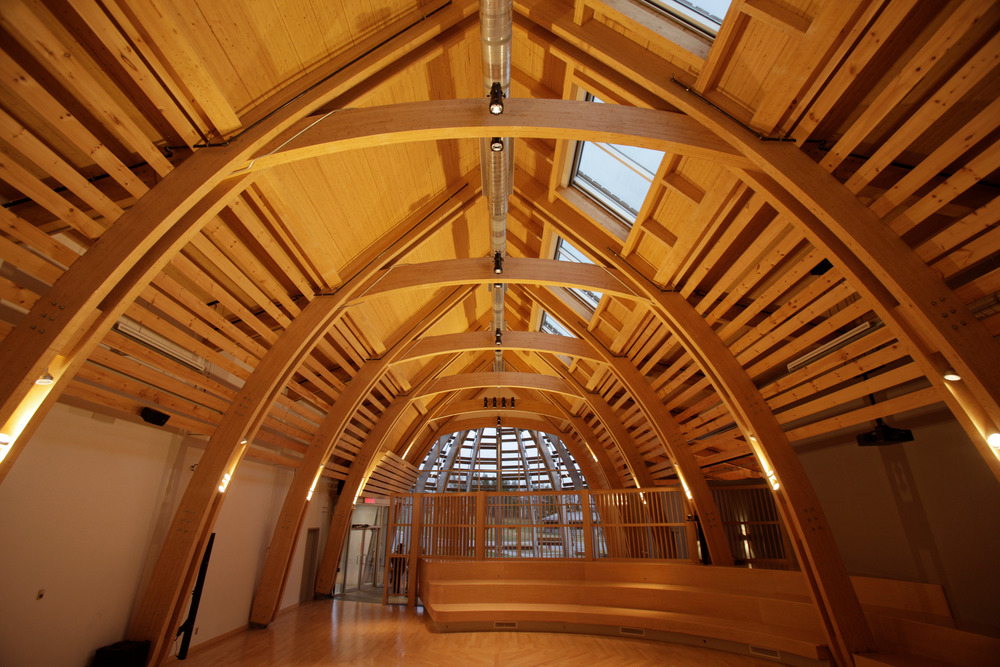 This wonderful beveled ceiling is in the Aanischaaukamikw Cree Cultural Institute in northern Canada and was conceptually inspired by local indigenous people's longhouses. The whole point of the building is to foster community and the shape of this room looks like it was designed to do exactly that.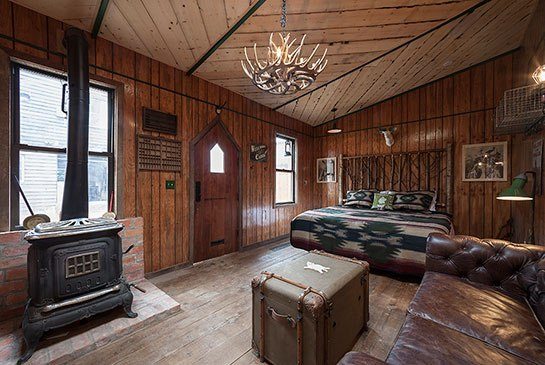 The culture center was built with an intense focus on local people, but camp inspiration need not be contained to a certain region or rural local. This room is located in Williamsburg's new Urban Cowboy bed and breakfast. "For this part of the house, I just decided I was going to do whatever I wanted," developer Lyon Porter told Architectural Digest.
A home that best embodies the fun and adventuresome sensibility of camping days of yore is one that has spaces designed for intimate group interaction, decorative elements that speak to the natural world and some nostalgic ornamentation (antlers, Navajo blankets, unfinished wood furniture) doesn't hurt either.
Here's some inspiration from around the web that conveys the camping spirit.