The exquisite, other-worldly work of Eskayel has been generating plenty of press lately, most recently the DLB carpet used in John Legend and Chrissy Teigen's new home featured in Architectural Digest is an Eskayel design.
Eskayel creative director Shanan Campanaro was educated at Central St. Martins in London and worked in graphic design for fashion companies before founding Eskayel in 2008. You can see the full collection of DLB-Eskayel rugs here.
Eskayel has a very distinct aesthetic. How did you develop that?
I use a lot of water and ink when I paint and often paint on handmade paper while its really wet – this lends the water color property to the aesthetic and then I think we have a really specific color palette and we spend a lot of time choosing our colors for each collection – trying to replicate beauty and color we have found in nature.
The Ripple rug in John Legend and Chrissy Teigen's bedroom – what can you tell us about that specific rug?
The rug is a pattern called Ripple and it's inspired by the shapes water makes on the surface, and also by the shapes you see on the bottom of a pool or stream made by light refracting through the water. The light pattern and the ripple patterns are what I was inspired by.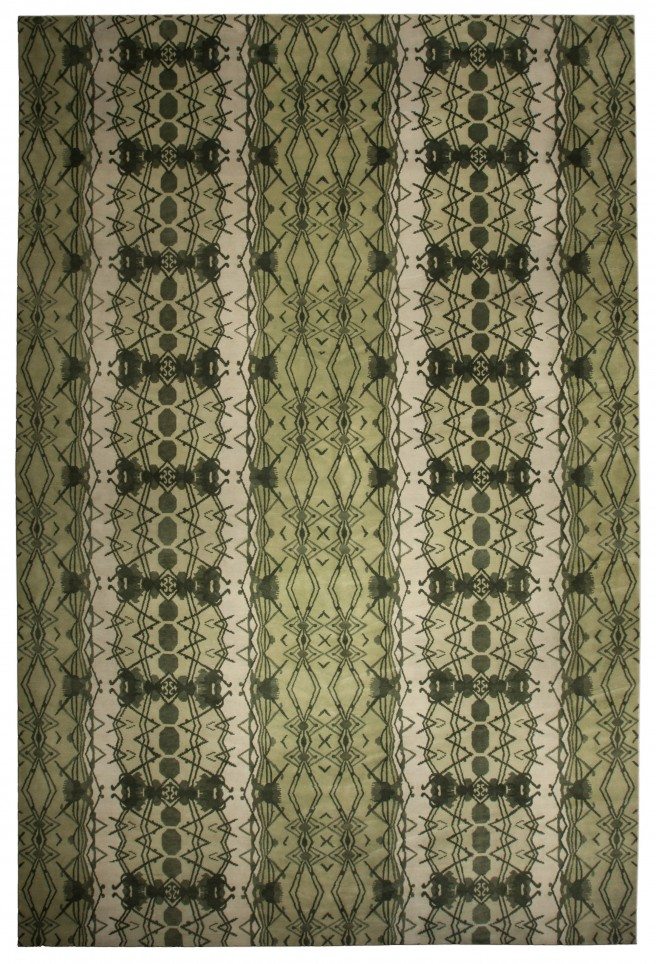 What are your most common sources of inspiration? 
Travel and nature. Specifically sky and water and the variations on the them – reflections, waves, ripples, clouds etc…
You also do wallpaper, and some of your patterns are incredibly bold. Very lovely stuff, how do people incorporate it in a space so that it works?
We have a lot of really bold patterns that we also offer in muted neutral colors that are very popular – but some of the boldest colors and patterns are our most popular.
A lot of people use wallpaper in little nooks – powder rooms, stairwells, or accent walls, but also entire dining rooms are very popular. I love when clients wallpaper the entire room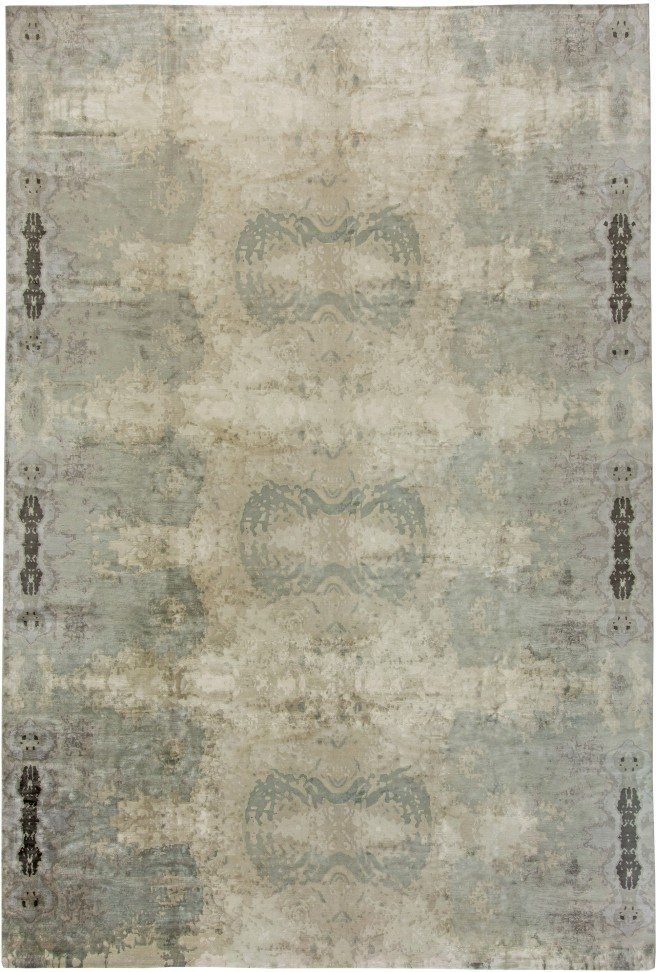 Eskayel products are eco-friendly, right?
We only use sustainable-sourced fabric and wallpaper grounds made from completely natural fibers and our inks are water-based. We don't use any vinyl in our inks or papers and there is absolutely no off gassing from any of our products.
Also, they are made to order reducing waste and made locally, reducing transportation and pollution. We also give one percent of our sales to environmental organizations like Surfrider Foundation, Sea Shepherd, Greenpeace, Mission Blue, Project Aware and the Union of Concerned Scientists.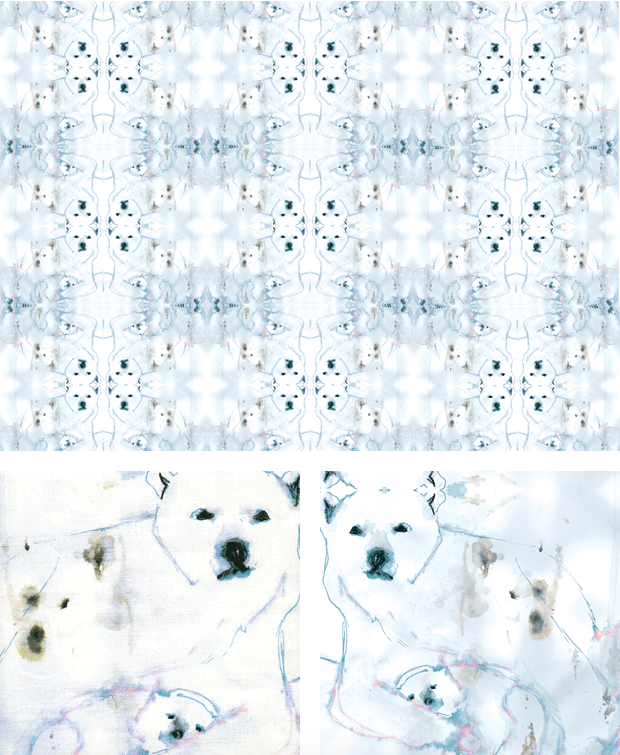 I was looking at your wallpaper collection more closely, and … the bears! I love them! How did you come up with that idea?
I was painting a lot of polar bears when I made the Island collection in 2009, we got some of our first and best press on the polar bear pattern which is just my painting of a polar bear set into a repeat.  We have a wallpaper installer who claims that he installed the bear paper in Justin Timberlake's music studio. 🙂
What's next on the horizon for you?
Our new collection coming out this month is inspired by the tropics and features four motifs in many different colorways.  Each one is our take on these four classic types of motifs: Toile, Shibori, Medallion, and large leaf half drops.
Learn more about Eskayel here, and Eskayel rugs available at DLB here.