Who doesn't love Drew Barrymore? After seeing her amazing collection of décor pieces your affection will only grow. The Hollywood actress has always been open about her passion for decorating, which she once even called a "labor of love." "I have always had a love for creating joyful spaces—places where unexpected prints and patterns, shapes and styles, and colors and textures come together in the most delightful way," says Barrymore. "My new collection of furniture and home decor is inspired by this passion and I hope it inspires everyone to make themselves at home."
Drew Barrymore Home Decor Collection

"I have always had a love for creating joyful spaces—places where unexpected prints and patterns, shapes and styles, and colors and textures come together in the most delightful way," says Barrymore. "My new collection of furniture and home decor is inspired by this passion and I hope it inspires everyone to make themselves at home."

Drew Barrymore Home Decor Collection
Since the fruits of the Flower Home collection are within hand's rich, we will give you a few tips on how to style your abode in Drew's free-spirited, bohemian way. Barrymore – give us more!
Maximalism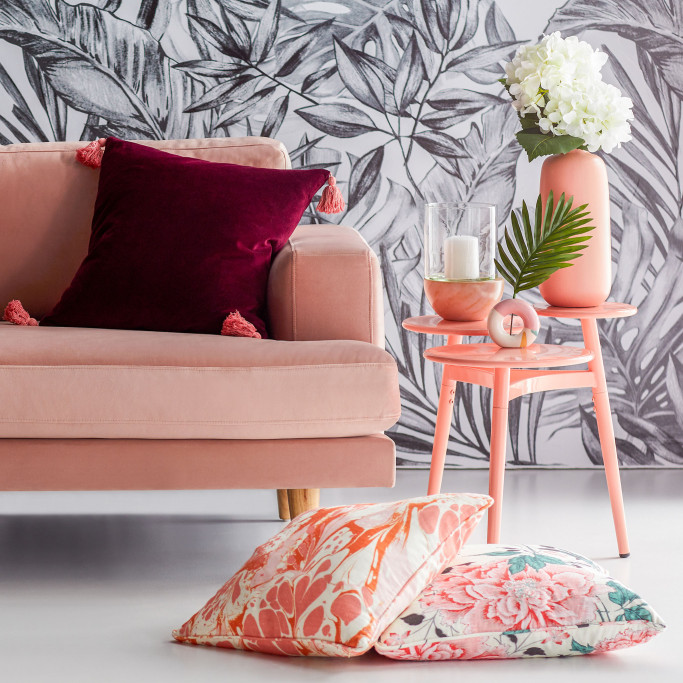 The main trend of this year, Maximalism, plays first fiddle also in Drew's interiors. The actress combines patterned sofa upholstery with colorful paintings above (obligatory are ones that carry images of vintage engravings of plants and animals) – all this against a background created by a wall carrying a strong color.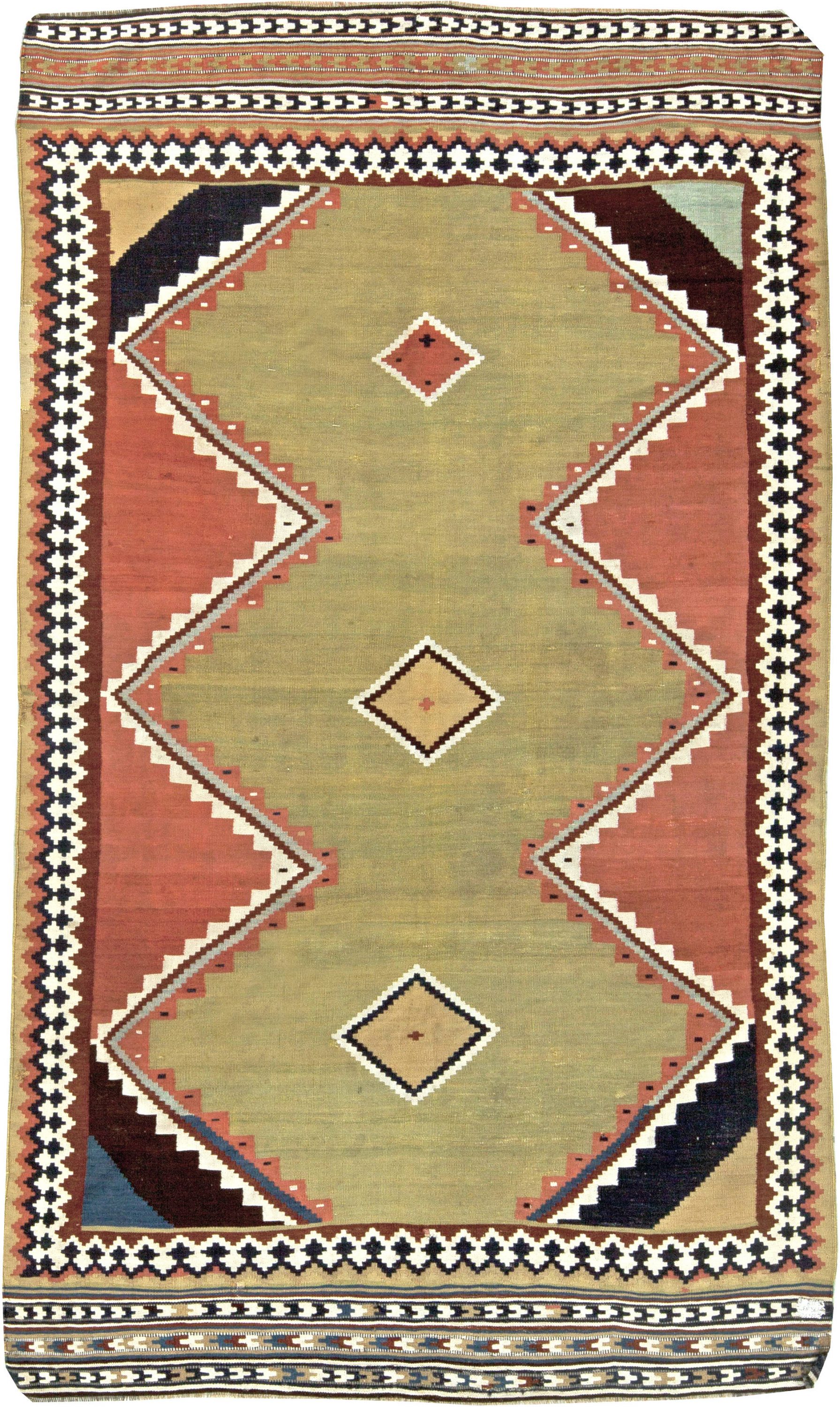 Although jewel tones were booming in 2018, Drew still loves strong saturated hues like crimson or dark green, which fill the interior with noble appeal and royal chic.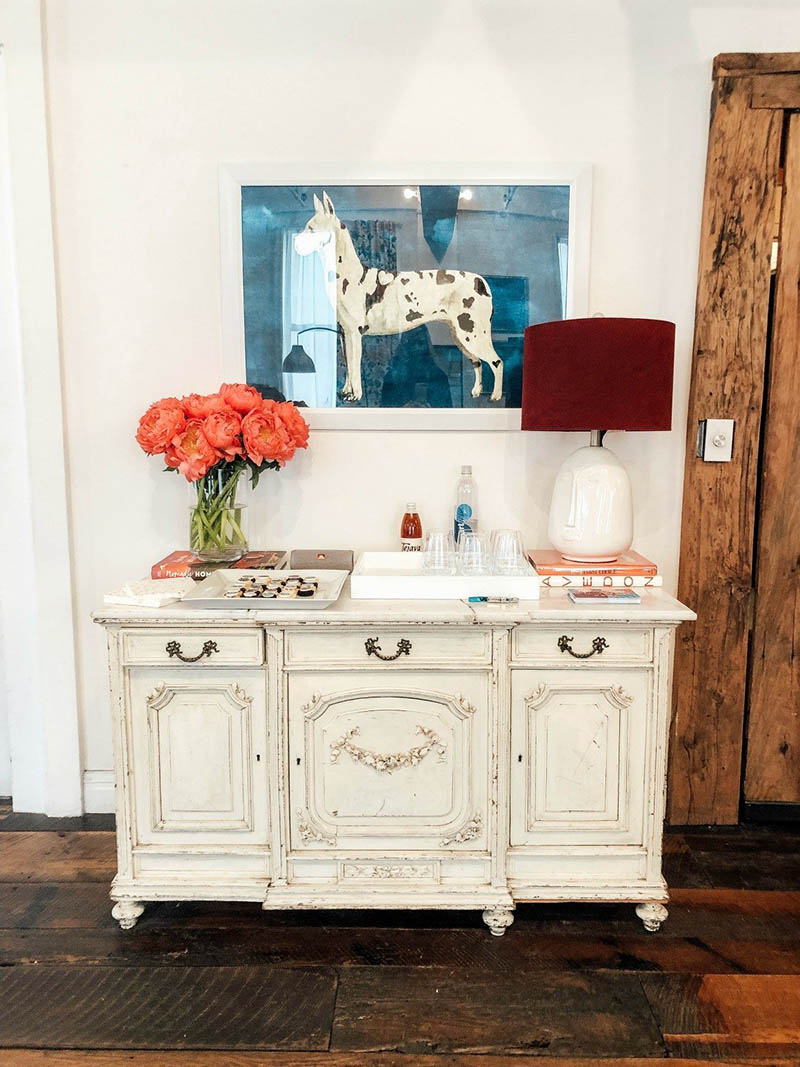 Coastal Vibe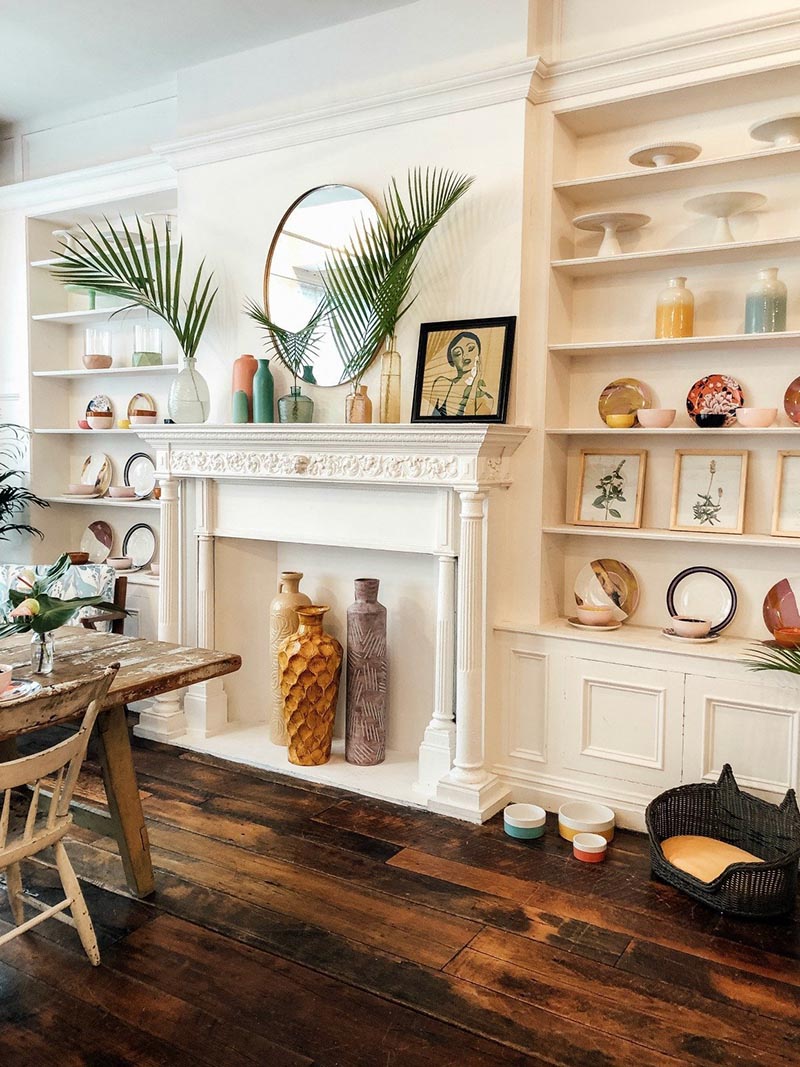 A touch of exotic flora gives every space a particularly warm and vibrant aura. Drew, in addition to living plants, smuggles the pattern of palm trees in textiles (upholstery sofas, pillows), she emphasizes it with rattan elements (for example armchairs, tables) and mixes in a bit of a colonial vibe through the use of decorative accessories. Due to the coastal style elements, the interior becomes multidimensional and eclectic – just how we like it!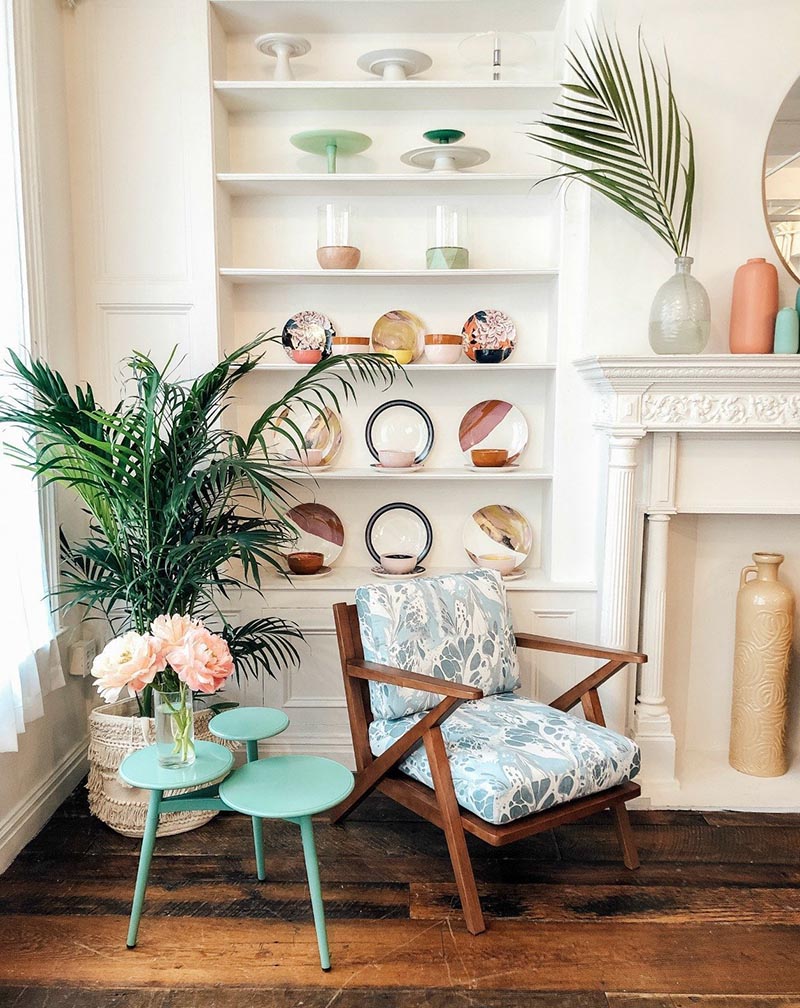 Statement Walls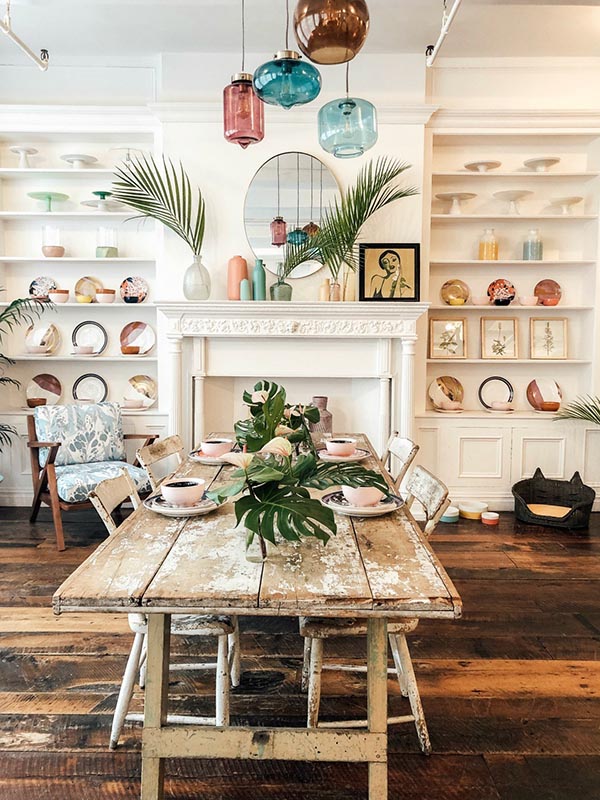 Richly decorated walls is something that immediately catches the eye when one browses the interiors adorned with the actress's collection. Colored stripes, deep paint colors and wall galleries give one clear message – this is a home of an artistic soul.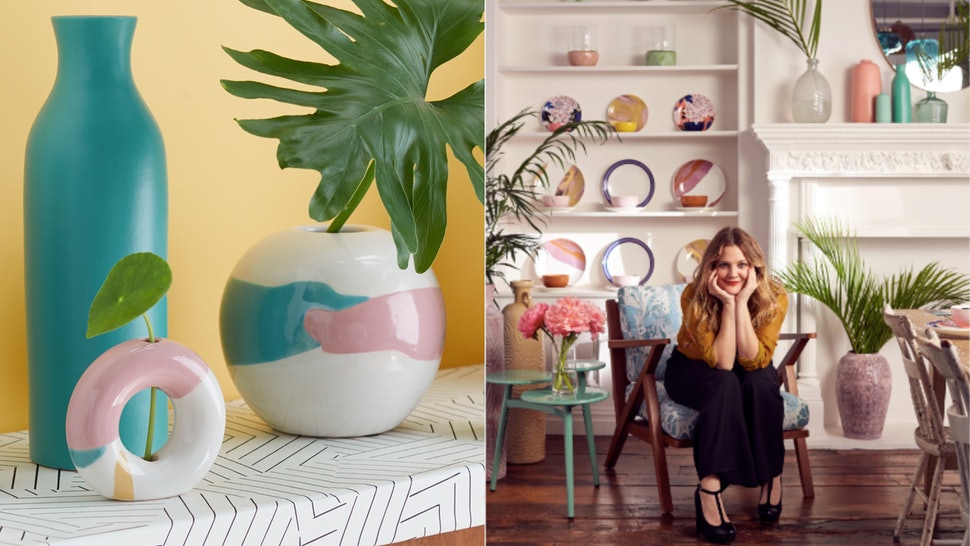 According to maximalism, Drew neatly combines many ornaments at once – for example, super-fashionable patterned wallpapers and colorful paintings. Although bold, Drew's arrangements are always tasteful and livable above all. Surely, with the pieces from her collection you'll be able to re-create the vivacious style of the spirited artist.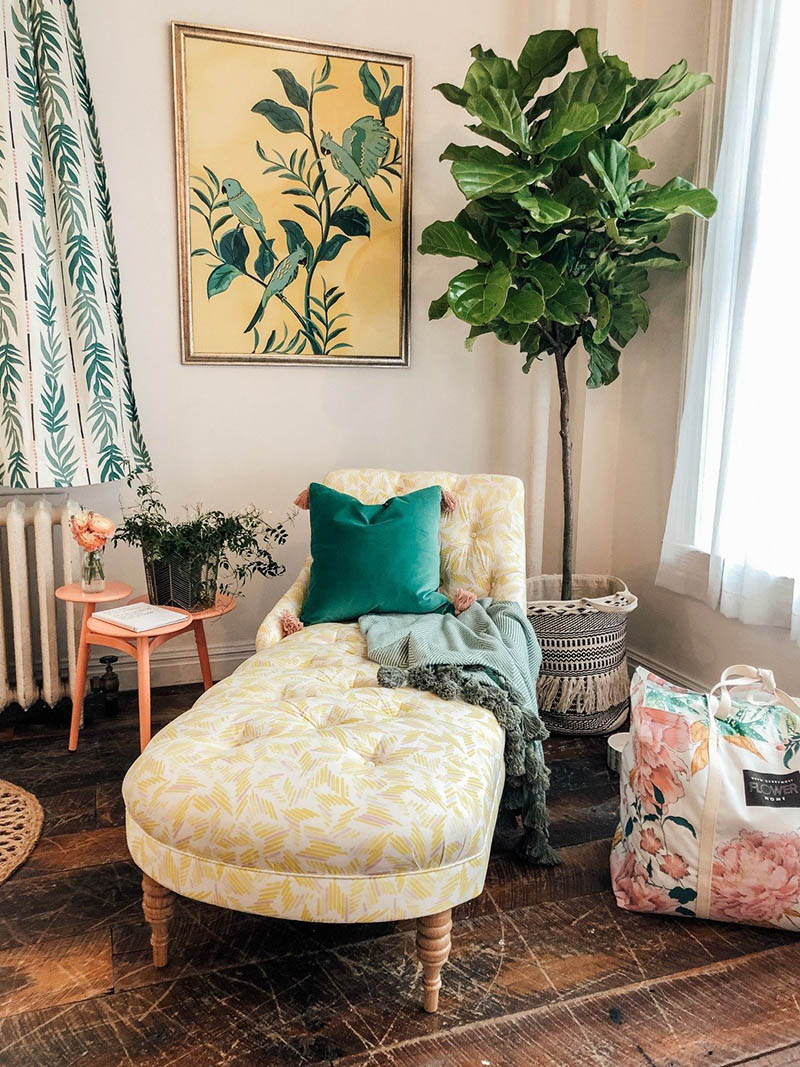 Feminine Glamour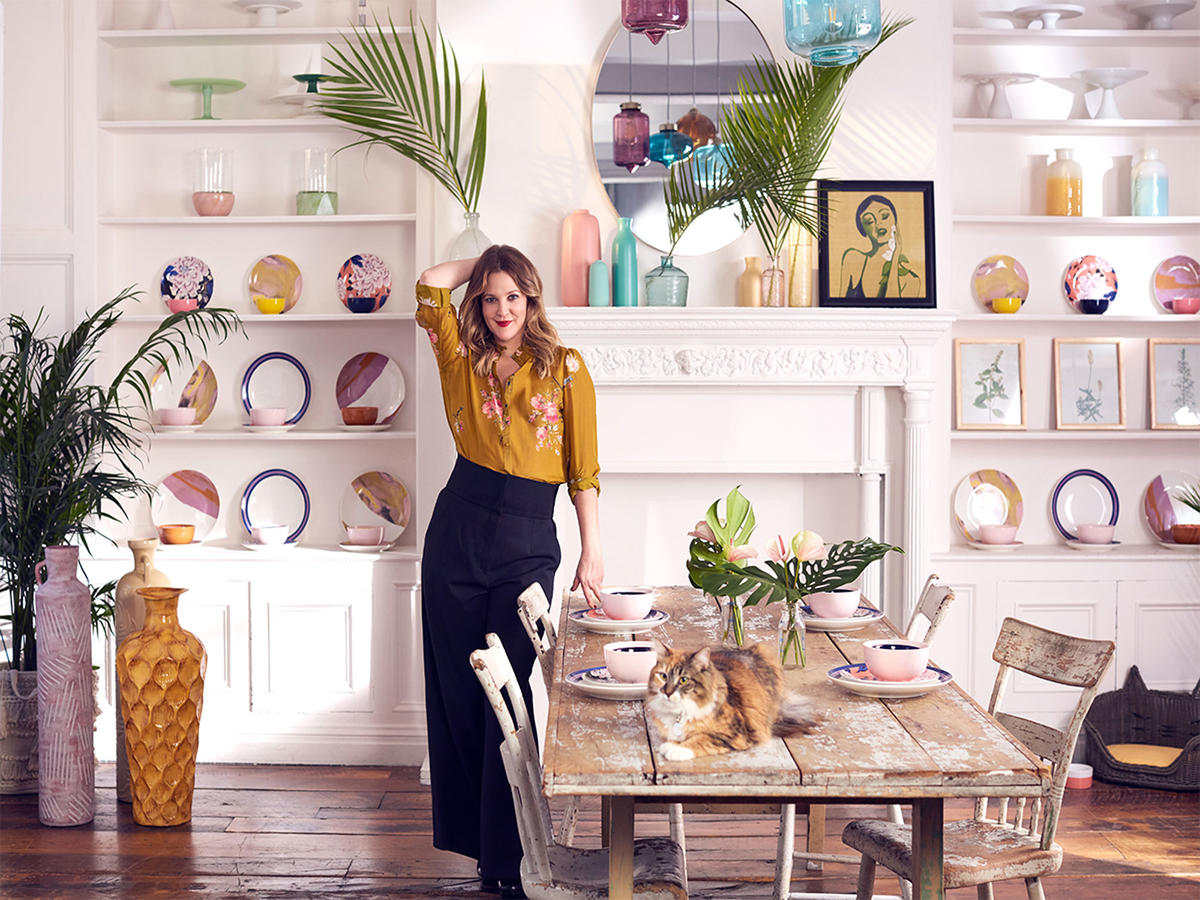 The foundation of Drew's style is femininity. Fresh flowers on the table, touches of crimson and pink, as well as floral patterns make here a strong, feminine statement. The interiors presenting her collection appear very glamorous thanks to the subtle finishes (like an ornamental lamp leg or a gilded mirror frame). If you want to follow in her footsteps, you must pay attention to the detail – the key to success lies in working on even the smallest elements that appear in a décor.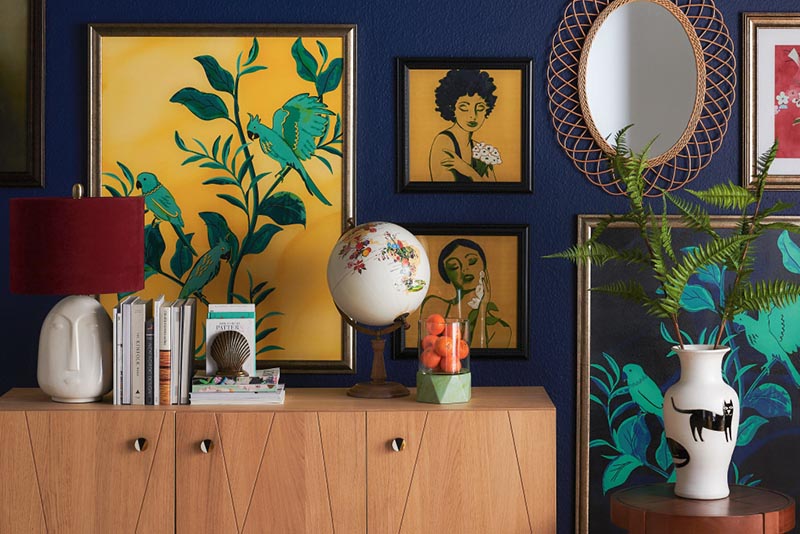 DORIS LESLIE BLAU CAN HELP YOU FIND THE RIGHT PERSIAN CARPET OR ORIENTAL RUG. WE HAVE A LARGE SHOWROOM IN NEW YORK CITY PLUS ONLINE CATALOGS AND SUPPLEMENTARY INFORMATION. FOR HELP CHOOSING A PRODUCT FOR YOUR NEEDS, CONTACT US ONLINE OR CALL 212-586-5511.