CIRCULAR RUGS MAKE ME THINK OF A TIME WHEN THE SALONS OF PARIS AND CAFE SOCIETTY WERE THE SOCIAL NORM.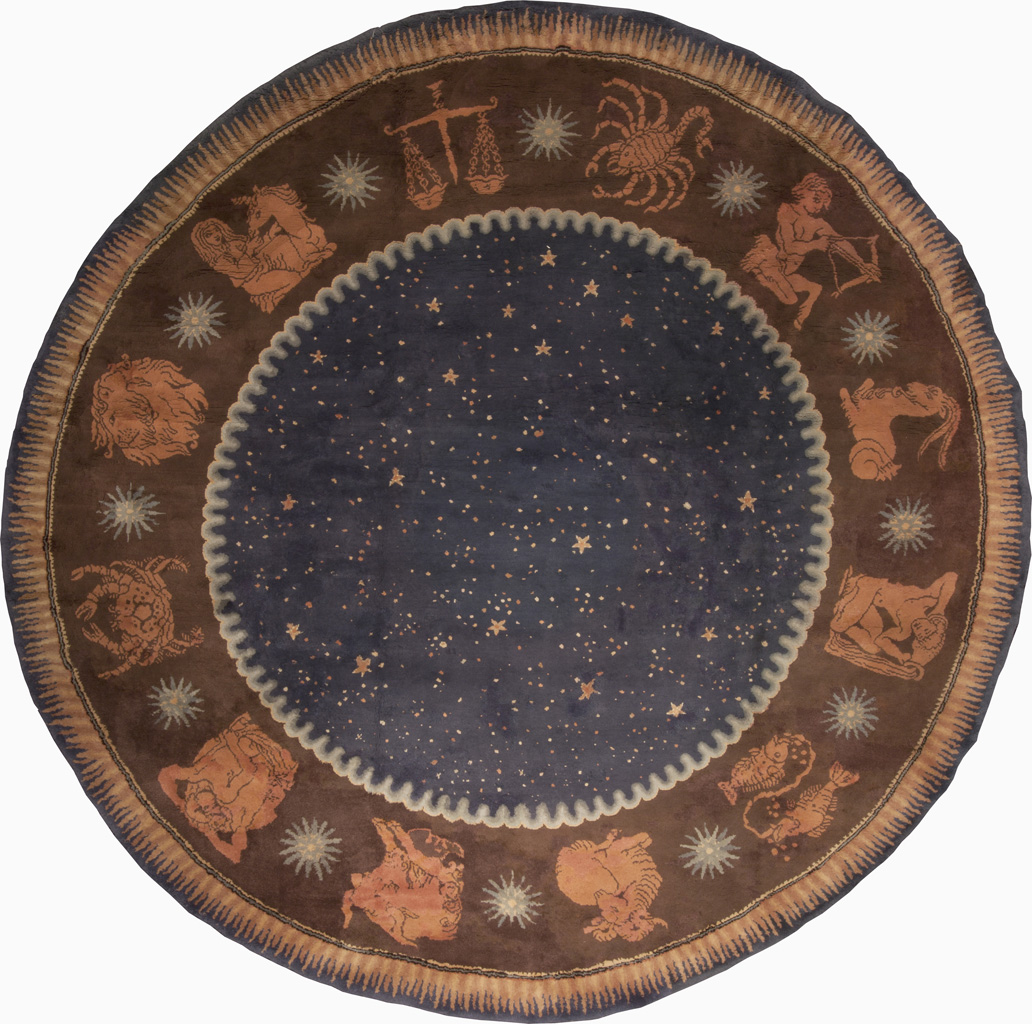 A FRENCH DECO RUG CIRCA1925 DESIGNED BY PAUL FOLLOT  FOR A PARISIAN MUSIC SALON.
THE DESIGN DEPICTS THE NIGHT SKY SURROUNDED BY ALL 12 ASTROLOGICAL SIGNS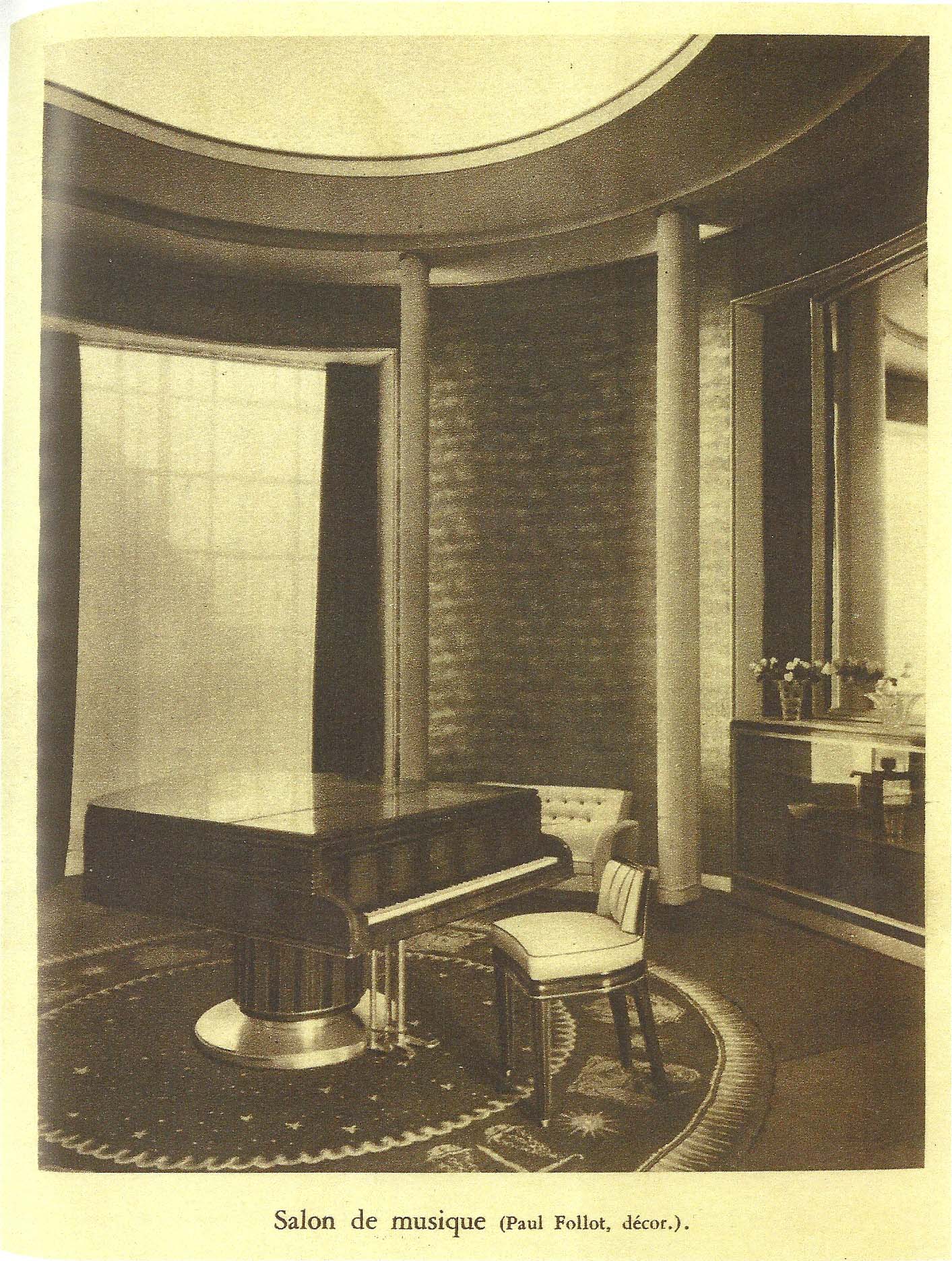 PICTURED IN THE ROOM IT WAS ORIGINALLY DESIGNED FOR.
MANY OF US HAVE MADE THE STATEMENT "I WISH I WAS THERE" REFERRING TO THE SALONS HOSTED BY  GERTRUDE STEIN AND OTHERS. THE SALONS CELEBRATED ART AND CREATIVITY, WHO WOULD NOT HAVE WANTED TO BE INCLUDED.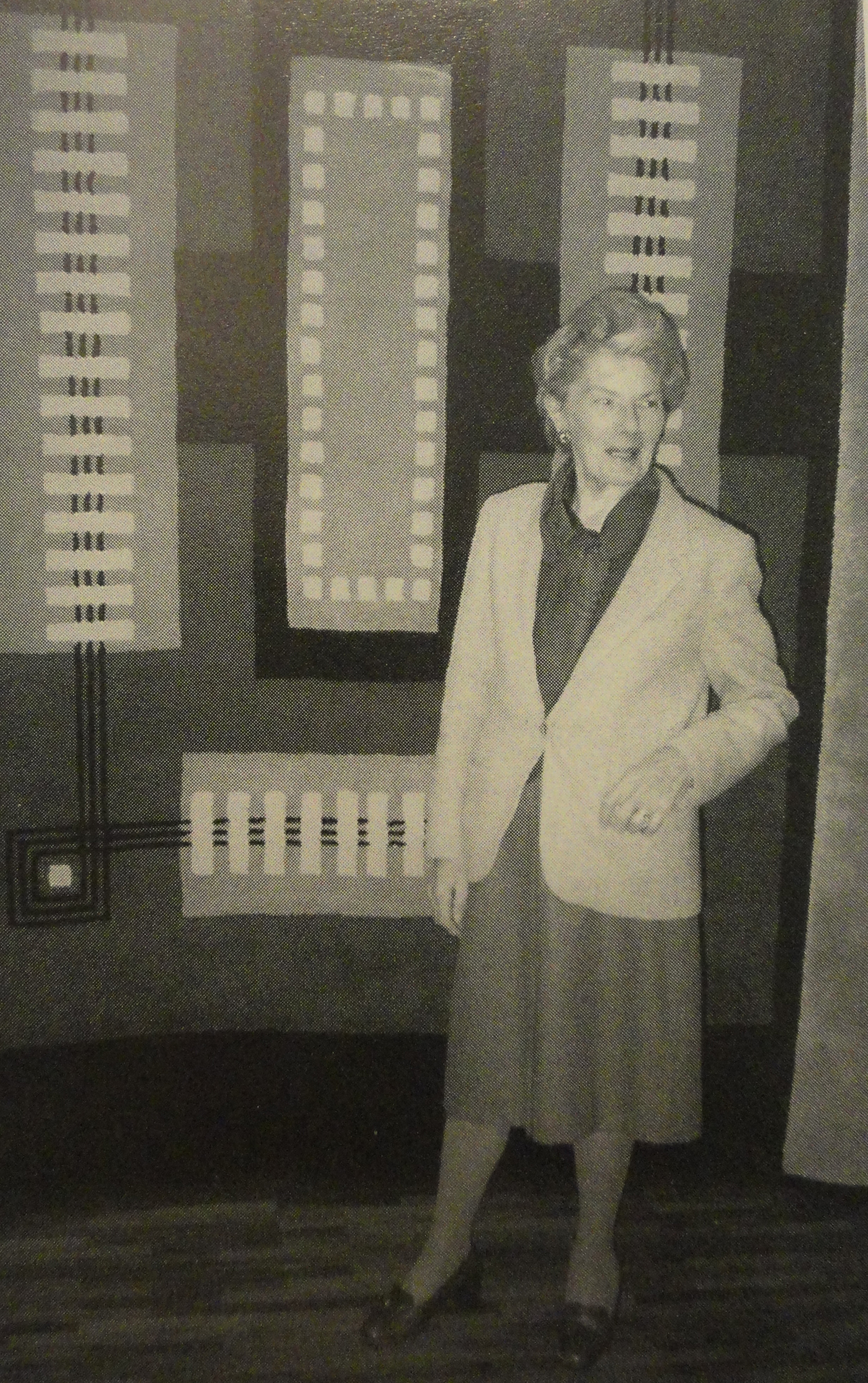 THE HOUSE OF LELEU HEADED BY JULES LELEU IS  CONSIDERED ONE OF THE MOST IMPORTANT DESIGN HOUSES OF THE TIME. HIS DAUGHTER PAULE LELEU TOOK OVER THE RUG DEPARTMENT AFTER DA SILVA BRUHNS LEFT THE HOUSE TO GO OUT ON HIS OWN IN 1936. SHE DESIGNED OVER 500 RUGS IN HER CAREER.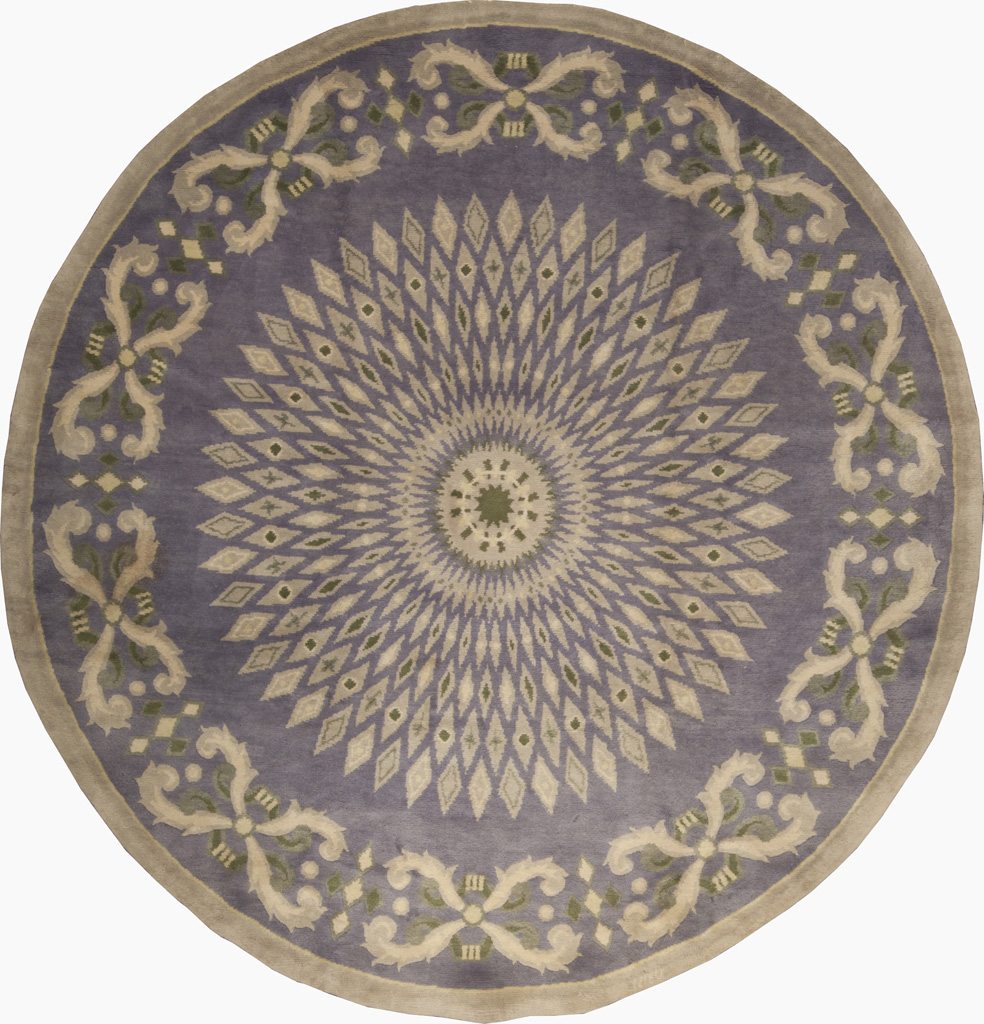 A FRENCH DECO RUG DESIGNED BY PAULE LELEU CIRCA 1930.
DIAMOND MOTIFS ARE FREQUENTLY FOUND IN HER DESIGNS EMINATING FROM A CENTRAL POINT AS SEEN IN THIS RUG.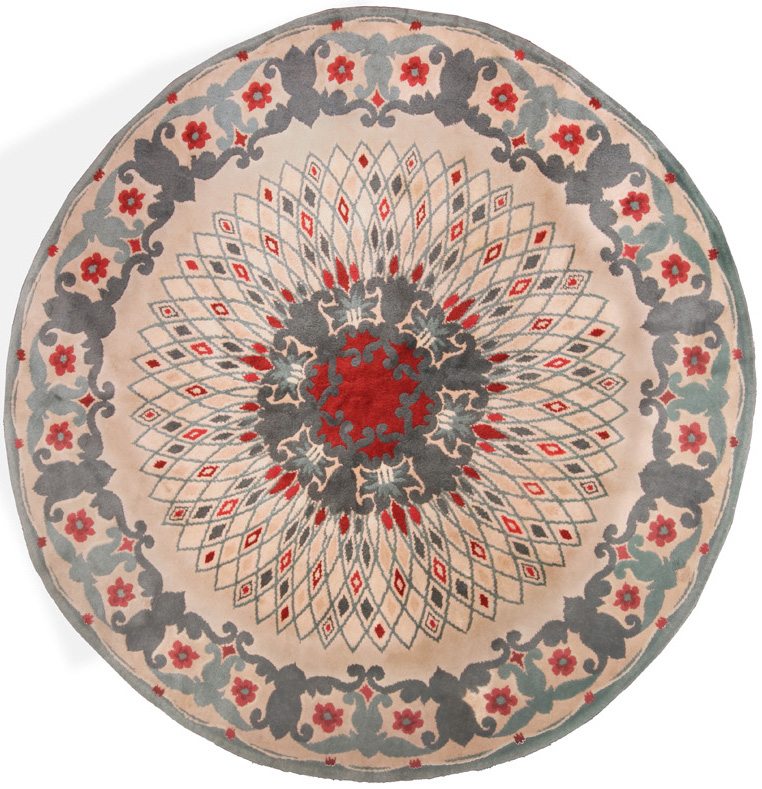 ANOTHER FRENCH DECO RUG DESIGNED BY PAULE LELEU.
 THE DIAMOND MOTIFS APPEAR AGAIN, THIS TIME IN A SIGNATURE COLOR PALETTE THAT COMBINES A BLUE GREEN WITH A TRUE RED.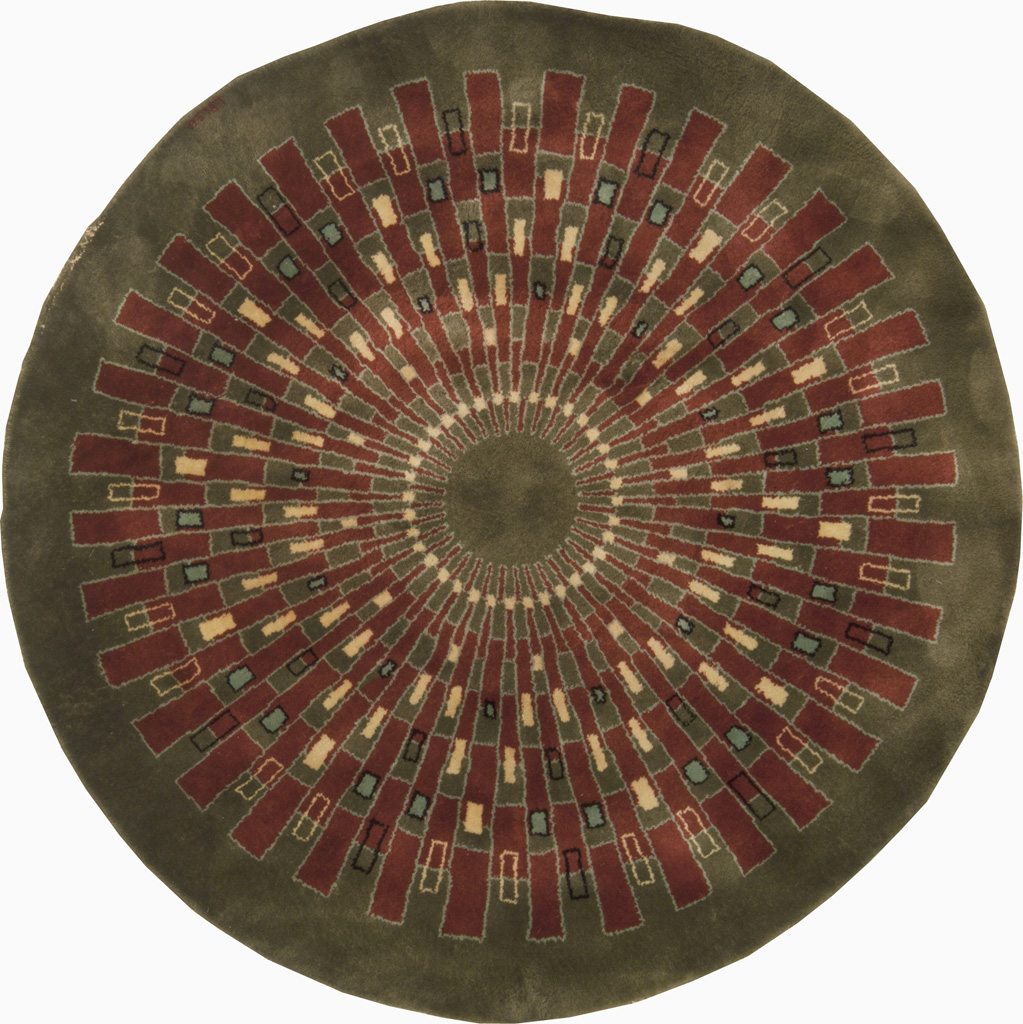 A MORE MODERN DESIGN OF ELONGATED AND OVERLAPPING RECTANGLES DESIGNED IN 1940.
 PAULE LELEU STARTED TO FEATURE GEOMETRIC DESIGNS MORE OFTEN THAN  FLORAL DESIGNS AND THE PALETTE BECAME LESS FEMININE WHICH IS PROBABLY A RECOGNITION OF THE PREFERRED STYLE OF MID CENTURY MINIMALISM WHICH WAS STARTING TO DOMINATE.
IN CASE YOU ARE WONDERING, CIRCULAR RUGS ARE ACTUALLY WOVEN AS SQUARES AND THEN CUT DOWN INTO CIRCLES.
I HOPE YOUR SOCIAL CIRCLE AND SOCIAL LIFE IS AS ARTISTIC AND CREATIVE AS I CHOOSE TO IMAGINE  THE LIVES THAT WERE LED ON THESE RUGS.
See more rugs at www.dorisleslieblau.com