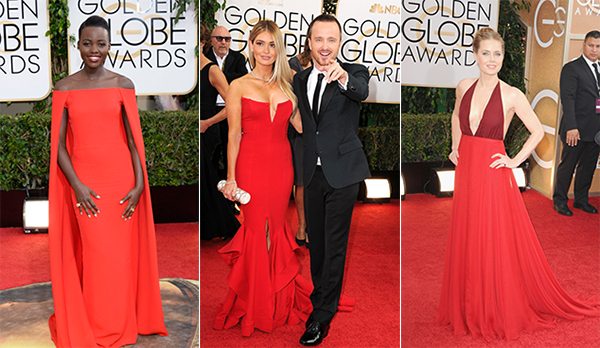 Red was the standout color at this year's Golden Globes. New actress turned fashion icon Lupita Nyong'o donned a super chic off-the-shoulder Ralph Lauren cape in bold scarlet.  Her fierce cropped 'do acted as a great compliment to the elegant look. Aaron Paul's wife Lauren Parsekian was ravishing in a sexy lipstick red Burberry gown accentuated with a bit of bling and her golden locks. Actress Amy Adams switched it up with a two toned Valentino that showed off her fit arms and perfect porcelain skin. The color red is associated with energy, strength and power so it's no mistake that it's been a red carpet fave. Who can forget Nicole Kidman's iconic Balenciaga gown that she wore to the 2007 Academy Awards? Talk about epic. Not strutting down a red carpet anytime soon? No worries, here are some surefire ways to kick your outfit and home up a notch with red's bold accent.
Red Accessories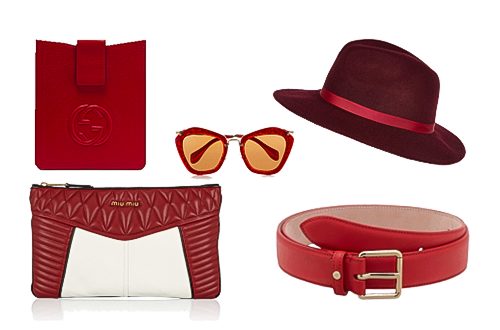 For everyday style, I love red accessories paired with a neutral outfit like grey or camel. It's unexpected and never overdone. Try the season's hottest topper: the fedora. This deep burgundy one from River Island is a hit with a blazer, jeans and boots. Try this Mulberry belt with a denim on denim outfit for a cool pop of color. Over the weekend, these Miu Miu shades are a winner. For night, pump up your little black dress with a colorblocked scarlet and creme quilted leather Miu Miuclutch. When traveling, a vibrant iPad case like this one from Gucci, makes it easy to find in your carryall.
Red Beauty Products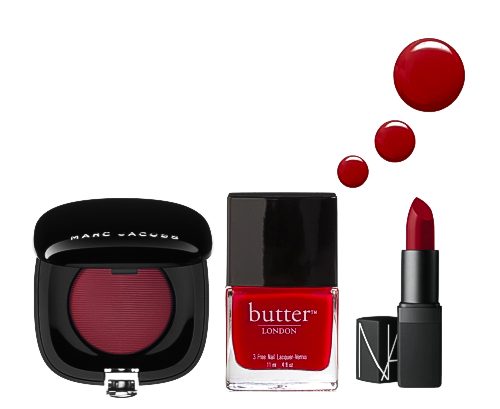 Nothing says classy like a perfect red lip. Lately, I'm loving NARS' Future Red from their Guy Bourdin collection. A cat eye and mascara is all you'll need. If you're going for understated glam, match your mani to your pout with Butter London's Pillar Box Red. Or swipe on a bit of Marc Jacobs' wine hued Tantalizing blush and keep the rest of your look neutral.
Red Home Decor Accents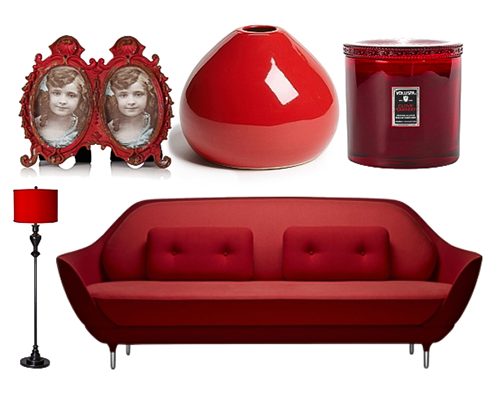 Just as red enhances your outfit, it works wonders for your home. The saturated color brightens up a room and adds loads of character. When I moved into my Harlem apartment, I was inspired to paint my hallway red. This created a flattering accent while making the apartment seem bigger. Here are some other ways you can liven up your space with red paint:
Red Walls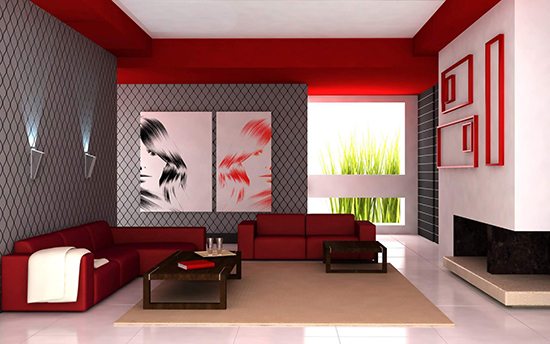 This living room mixes both print and color to create a fun and inviting space. Here, grey wallpaper takes up the majority of the wall. Then red paint is added towards the top. The third wall is left white which keeps the room from seeming too busy. The furniture and art work go perfectly with the room's modern flair.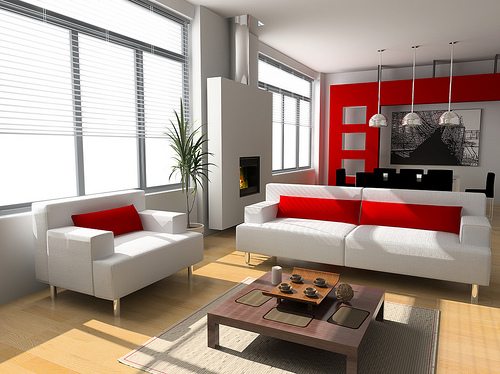 This room keeps red as it's focus with the addition of white furniture and white walls. The lipstick red of the back wall and matching pillows are just enough to create a memorable living area.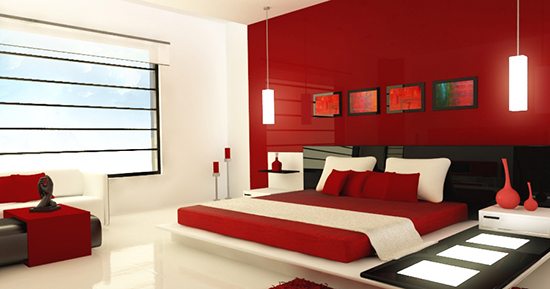 If you're daring, make red the focus of your bedroom by matching the wall to your bedding and decor. A white wall breaks things up a bit so that it doesn't overwhelm.
Red Furniture
If you're going for a more subtle change up, try scarlet hued home furniture. Add a vibrant sofa to a neutral room or sprinkle your desk with a red candle, vase and vintage style picture frame. A red lamp added to an office can help keep you alert with the afternoon slump kicks in.
These two red rugs from DLB are my personal favorites.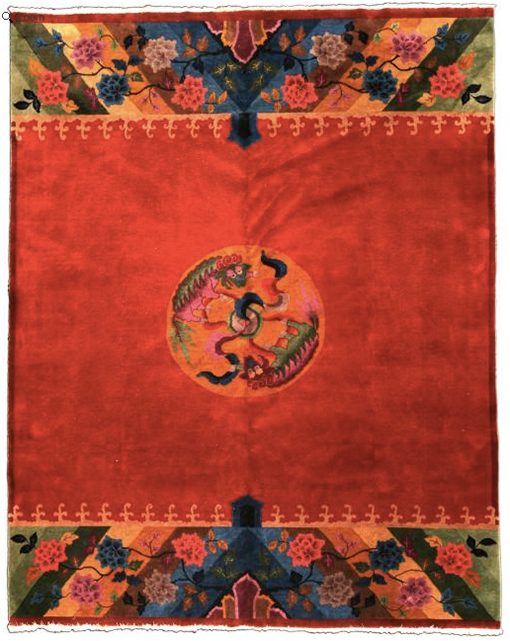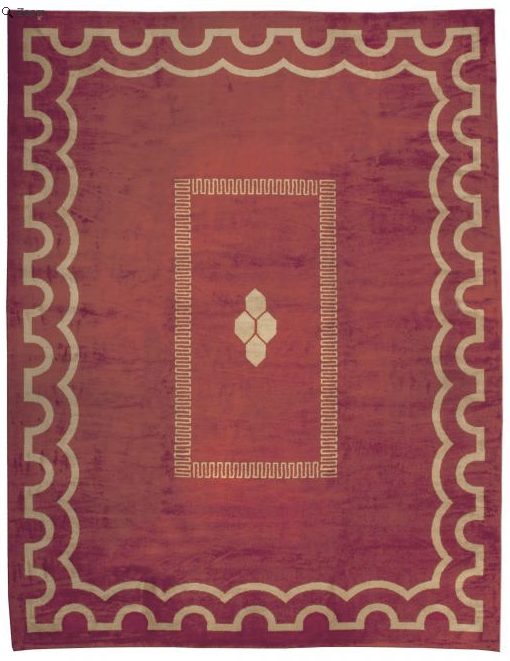 Keep it rosy!
By Joy Adaeze of JoyLovesFashion