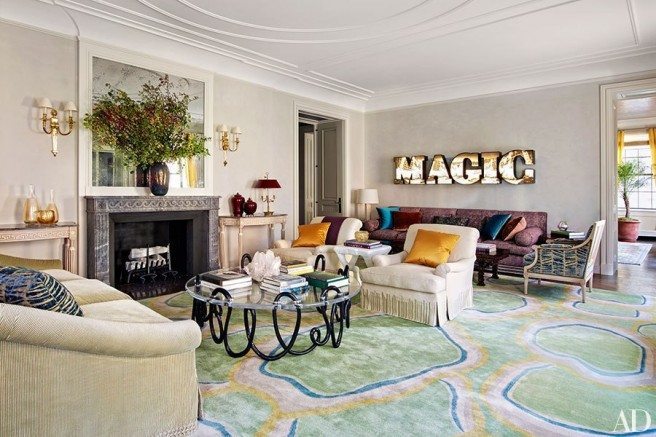 Architectural Digest posted a lovely inside look at an audacious and elegant prewar apartment made to sparkle by decorator Michael S. Smith and architect Oscar Shamamian of Ferguson & Shamamian.
The apartment is in a building originally design by Rosario Candela, one of the preeminent New York architects of the 1920s and 30s.
Shamamian stripped the home down to its studs. The original design and intentions were mostly preserved, but redone with clean lines and subtlety to bring the place up to date for a modern family.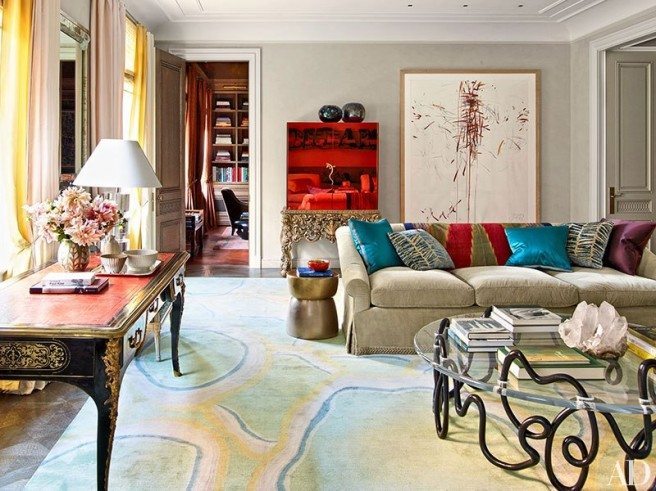 These two living room shots feature our made-to-order Ondulation rug.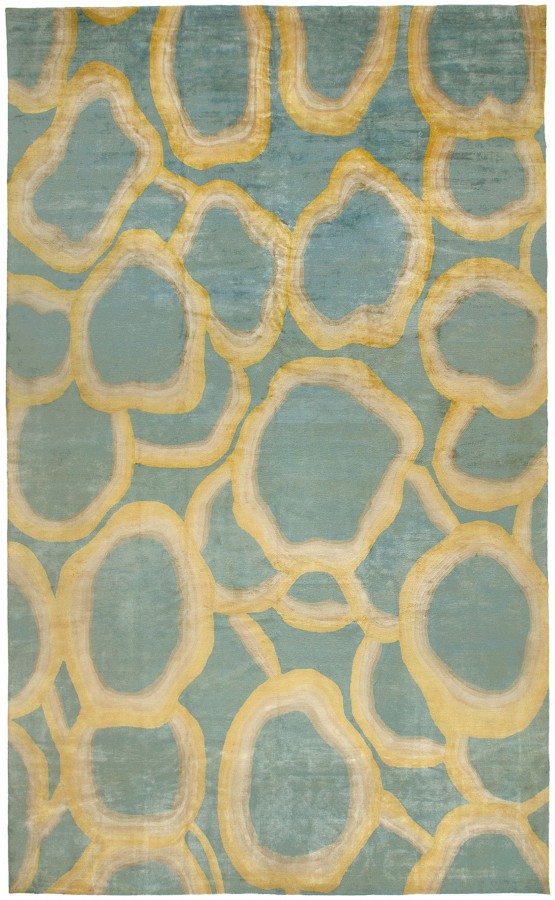 The homeowner is an art collector, and this dreamy wool-and-silk bespoke rug is in keeping with her modernist aesthetic. Architectural Digest has the full slideshow of the redone home.
To see more of our bespoke and custom rugs go here.