This year's show is taking place at the Villard Houses at Madison Avenue and 51st Street, and we are so pleased to have our lovely textiles included in this outstanding, charitable exhibit.
The show house event started in 1973 and supports the Kips Bay Boys & Girls Club. On Wednesday, the New York Times had a write up of this year's showcase that includes a history of the annual rotating exhibit. If nothing else, check out the slideshow, this year's featured designers have crafted a jaw-dropping assemblage of daring and decadent spaces: Ron Arad's massive, million-dollar steel sculpture "fire screen" (peek through the grate and you'll see a video of a fire) rests in a sitting room, Matthew Quinn built a 600-pound range hood made of crushed marble and limestone for the kitchen, and Darryl Carter altered a trio of 19th century paintings, ripping a landscape out of its frame and smearing white paint over the mouths of a pair of portraits, for a living room. Truly, this stuff should be seen in person.
Here's a look at some of the rooms featuring our rugs and carpets.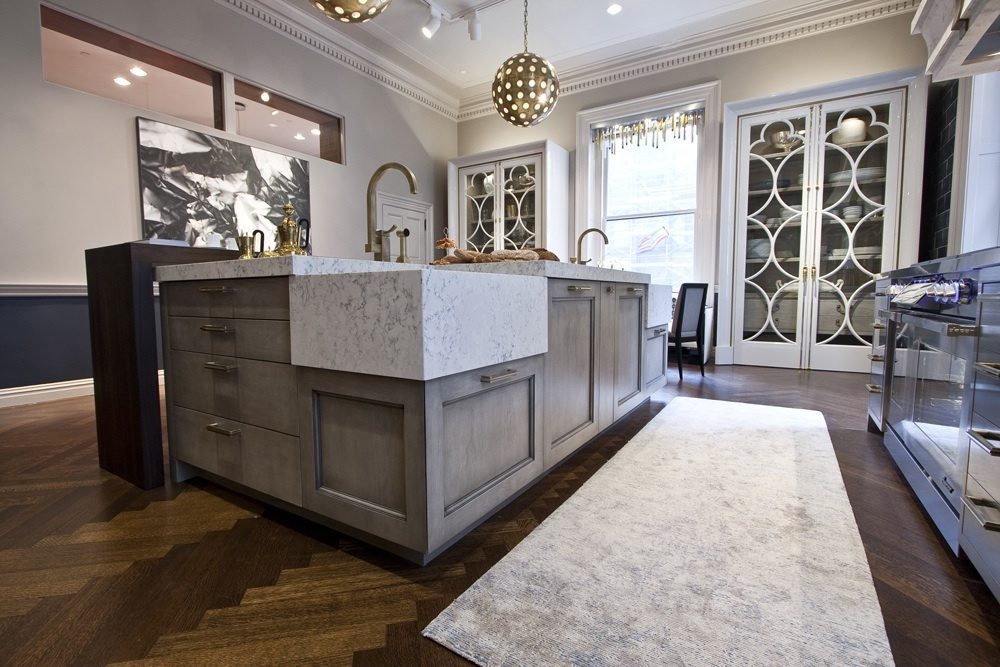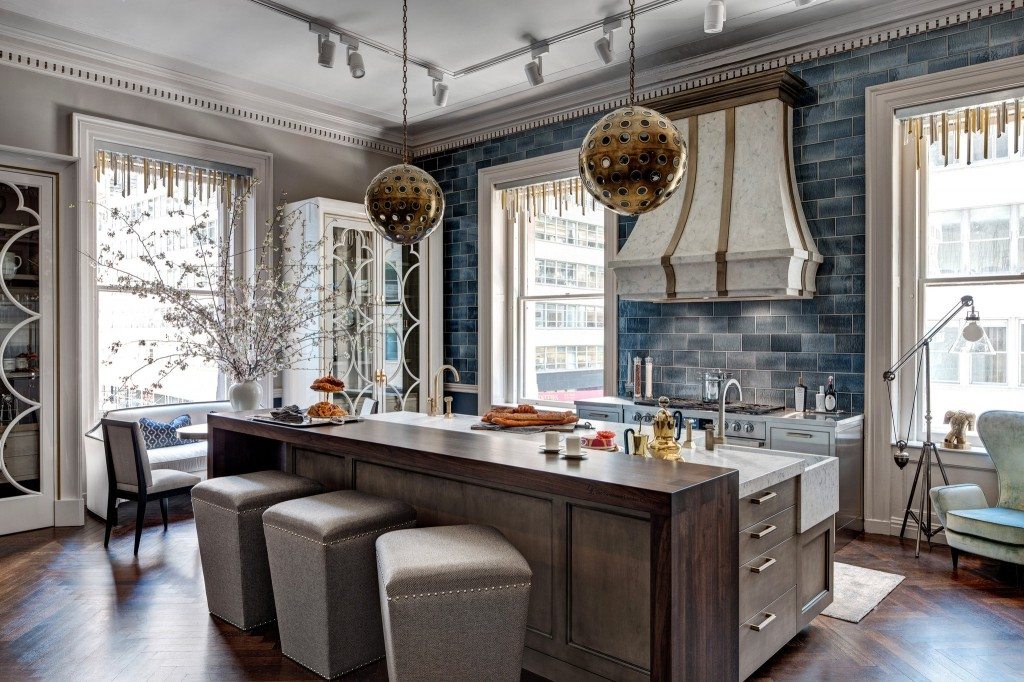 Matthew Quinn's kitchen design here is informed by the view of St. Patrick's Cathedral from the room's westerly windows. Our rug is peeking out behind the kitchen island!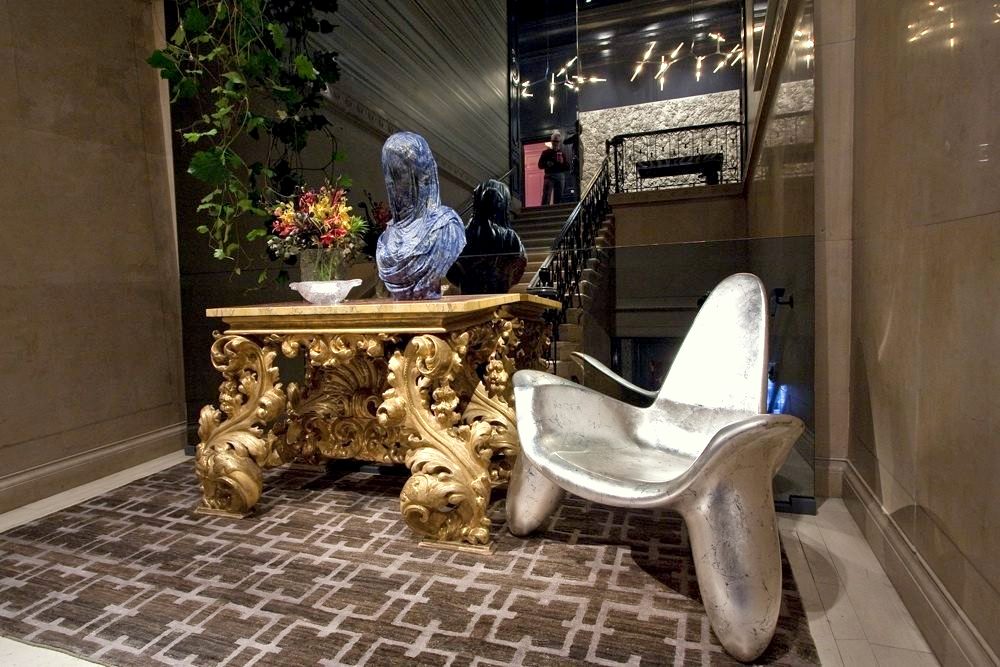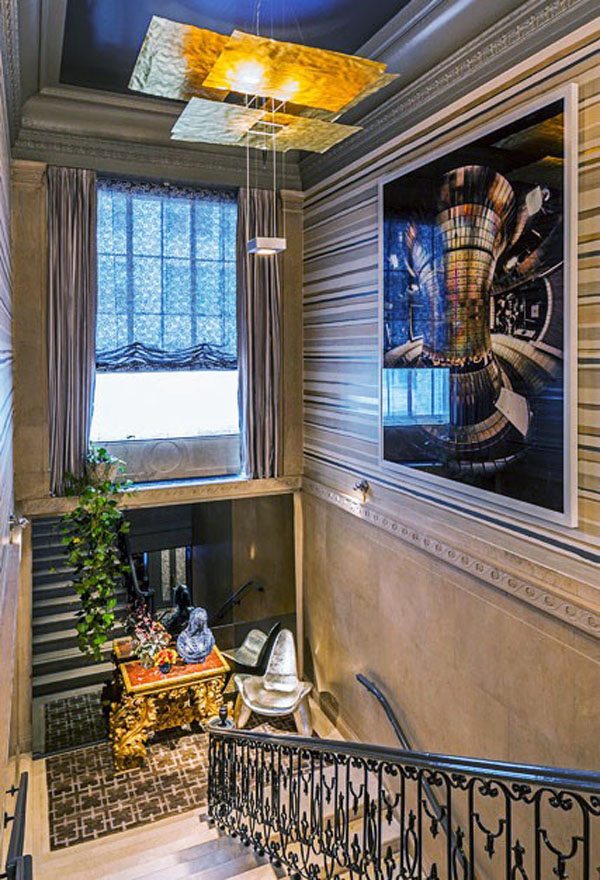 This landing space is like a little curio corner, I love the contrast of the rococo table legs against the modern curves of the chair and the angular geometry of this gorgeous brown rug.
This room was designed by Carrier and Company. The wallpaper is handmade by Brooklyn-based Calico. Our blue-and-brown rug lends a cool-toned foundation to the bouquet of patterns and textures built upon it.
Here's that amazing Ron Arad piece. I love how the stone-cracked pattern of this carpet plays off the steel behemoth. Arad's sculpture was originally commissioned for a private residence in Aspen, but according to the Times' interview with one of the room's design Tony Ingrao, it may be on the market. Now if only I had $1 million and a somewhat bigger apartment…
Kips Bay Decorator Show House: Open now through May 29 at 457 Madison Ave. Entry $35. Find out more at 718-893-8600 ext. 245 or www.kipsbaydecoratorshowhouse.org.