Although Persian rugs are widely considered the most beautiful and qualitative in the world, not many people can read into their actual meaning. Intricate patterns, opulent designs and vivacious colors are so much more than just decoration – they tell wonderful stories concerning beliefs, fears, wishes and blessings of weavers who made them.
We are Doris Leslie Blau! Our timeless and iconic rugs are featured in our rug shop located in New York. Established since 1965. World's most recognizable brand for the Persian, oriental, antique and vintage rugs and makers of the finest custom carpets. Our rug boutique is the source of inspiration for most famous designers and architects such as Peter Marino and Alberto Pinto.
Decorative antique rugs may convey complex concepts related to the matters of gods, life and death, or they may express the concerns of ordinary, day-to-day existence. Moreover, distinct motifs can be indicators of the specific time and place of making of a particular carpet. This is why decorative rugs are definitely worth studying, and what you're about to read will hopefully bring you a little bit closer to the understanding of mysterious oriental designs.
Symmetry in Persian Decorative Rugs
Some say that symmetry is the aesthetics of fools, and they may be right to some extent. Symmetry is the instinctual order of things for human beings – anything irregular or out of place may subconsciously evoke strong emotions which stem from our very primal instincts and innate pattern recognition – it is a fundamental organizing principle in nature and culture. Persian decorative rugs use both symmetry and asymmetry to stir the soul and heart of the viewer. The apt oriental weavers, by differentiating details within the patterns where symmetry was expected, transformed the otherwise predictable designs into great works of art.
Geometry in Persian Decorative Rugs
The glorious pulchritude of Persian decorative rugs largely relies on the smartly though-out layouts and proper selection of motifs and colors. There are two main parts of every rug – the field and the borders which frame it. Their designs fall into two general categories, depending on their style – curvilinear and rectilinear. Persian decorative rugs usually exhibit curvilinear forms which are way more difficult to execute and require a high level of mastery yet some elements of each design may comprise of both categories. Rectilinear structure is definitely more characteristic of tribal and village rugs, even so it also has a great deal of quality and appeal to it.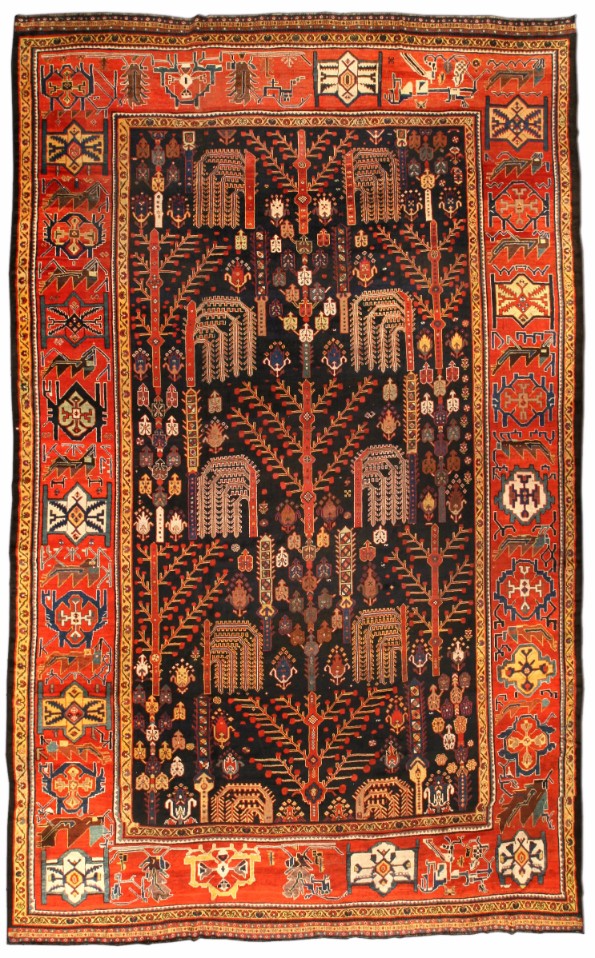 The Significance of Medallions in Oriental Decorative Rugs
Probably the most typical of feature of magnificent oriental decorative rugs is a central medallion. There may be one or more of stylized centerpieces, nonetheless, it appears more often than not to bring order and deeper significance to the design. Even if two carpets have basically the same design, no two medallions are ever exactly the same. Some experts believe that the medallion stems from the very religious nature of the weavers, and that their inspiration probably came from the artwork and patterns of domes of the mosques. Whatever their inspiration, medallions usually constitute focal points of decorative rugs and define the character of the entire composition.
It is all… for now. To discover more secrets of fabulous Persian decorative rugs, make sure to read the next part of this article. Oriental carpets are more intriguing than anyone can imagine and we are determined to bring them closer to contemporary people.