Moving into December, it's apparent that yet another year will soon be drawing to a close. Many of us are reflecting back on 2015 while eagerly writing holiday cards. Others are looking ahead to 2016 and making resolutions for the new year. Such is the circle of life.
For such a seemingly simple shape, circles carry a lot of meaning. They signify unity and wholeness and represent the feminine spirit or Mother Earth. As rings, they symbolize infinity and, in turn, are a symbol of marriage, stability, and endurance.
Circles also have ties to our emotions. It seems humans are innately drawn to this seemingly simplistic symbol – and curves in general. A study discussed in a Fastcodesign article revealed that people are drawn to shapes that are round or curved compared to linear and boxy ones. The reason boils down to fear. Sharp, pointy shapes or shapes with angles are processed by our brains with fear because we associate them with danger. Consequently, we see curves as harmless – safe.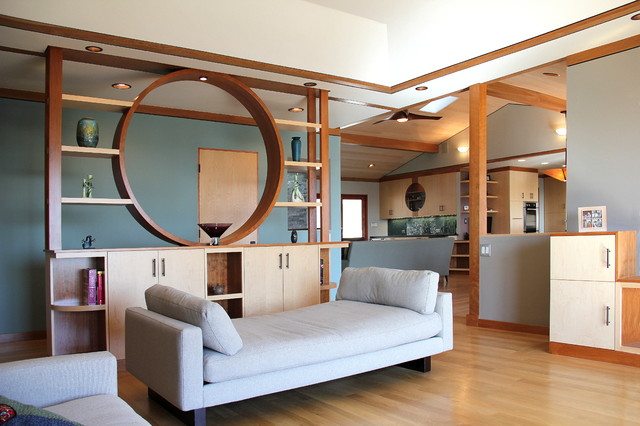 Likewise, feng-shui principles praise the use of rounded shapes over straight lines and angles. They mimic natural landforms like gentle hills and water waves that are believed to bring benevolent energy, health, harmony and prosperity to a space.
Aside from the psychological aspects, curvy shapes are more interesting to look at. By making your eye travel and bounce along, they add movement to a space.
Who doesn't want more harmony and peace in their home? Break out of the box (literally) and get ahead of the curve by integrating circles into your décor. Here's how: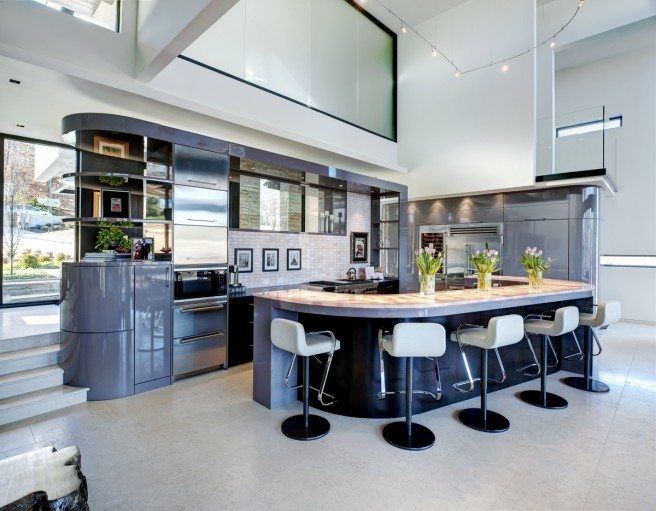 Curve the ends of cabinetry if they jut out into an open space. Much more calming than a lopped off angular cabinet end, the rounded corner successfully integrates the kitchen wall with the living space wall that backs it. The curvy kitchen island is more inviting and easier to use without harsh corners.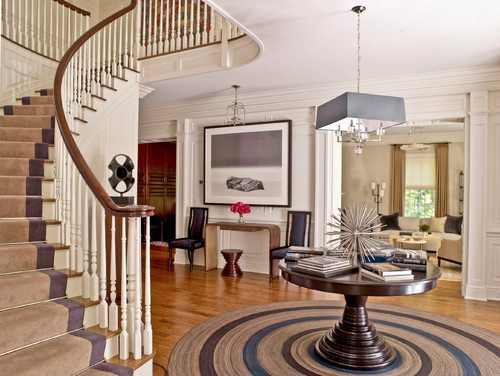 Use your home's architecture to your advantage. Pair a round table and circle rug to accentuate the swoop of a circular or arc-shaped staircase.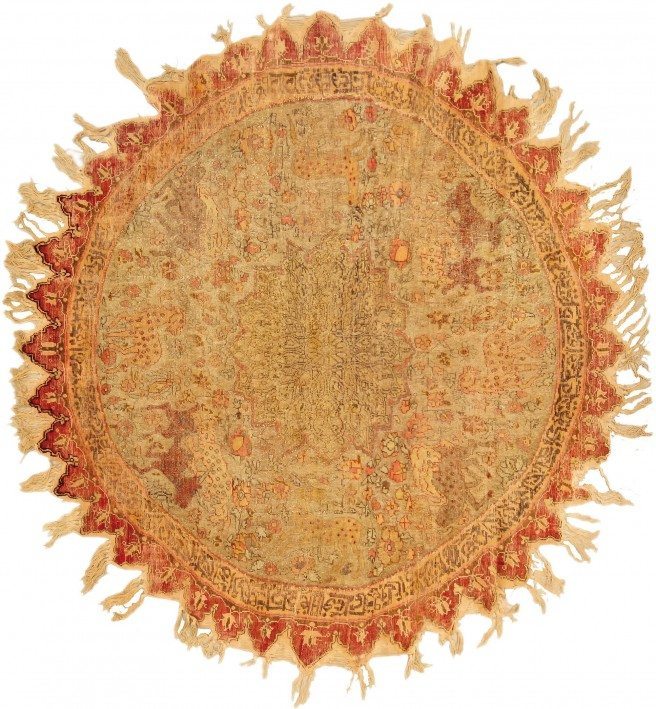 Our antique oval rug would make any space, whether contemporary or traditional, feel elegant.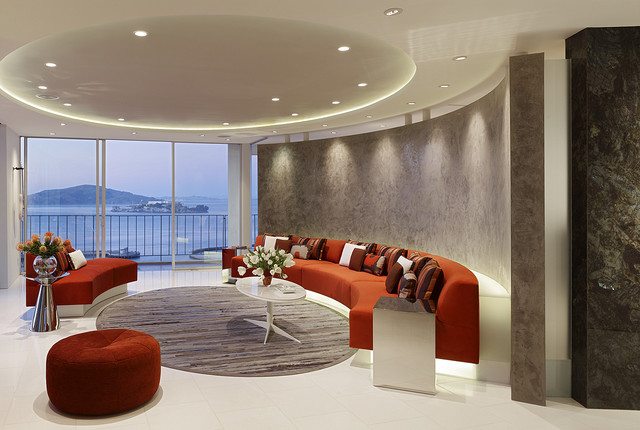 Curved walls make an even bigger statement, like in this penthouse designed by San Francisco-based architect Mark English. The arc-shaped dividing wall floats between the living room and bedroom behind it. Custom c-shaped sofas, an oval coffee table, and round rug and ottoman fit like a glove room – all to take in the captivating panoramic ocean view.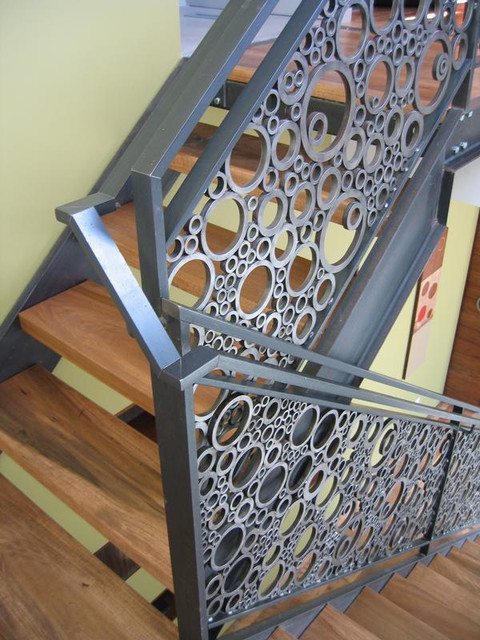 Most spaces don't have room for sprawling curved walls, but inject some bubbly fun in creative ways, like this bespoke metal stair railing.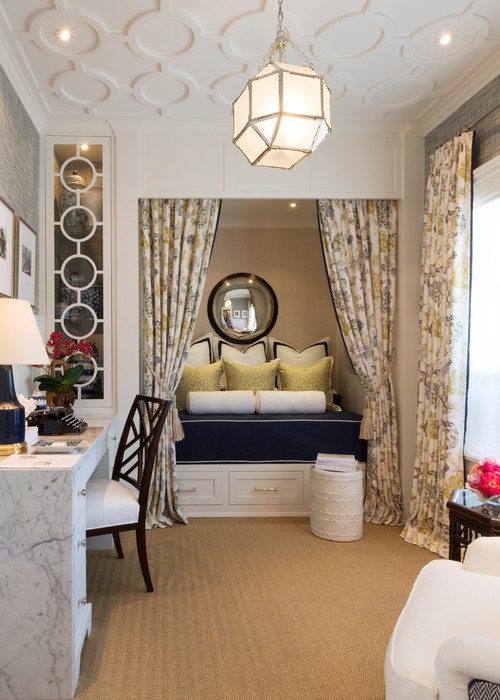 Don't forget about the ceiling! Robert Frank Design applied wood molding to the ceiling and painted it to create a handsome installation reminiscent of Gothic tracery. See how these create visual interest and move your eye around the bedroom?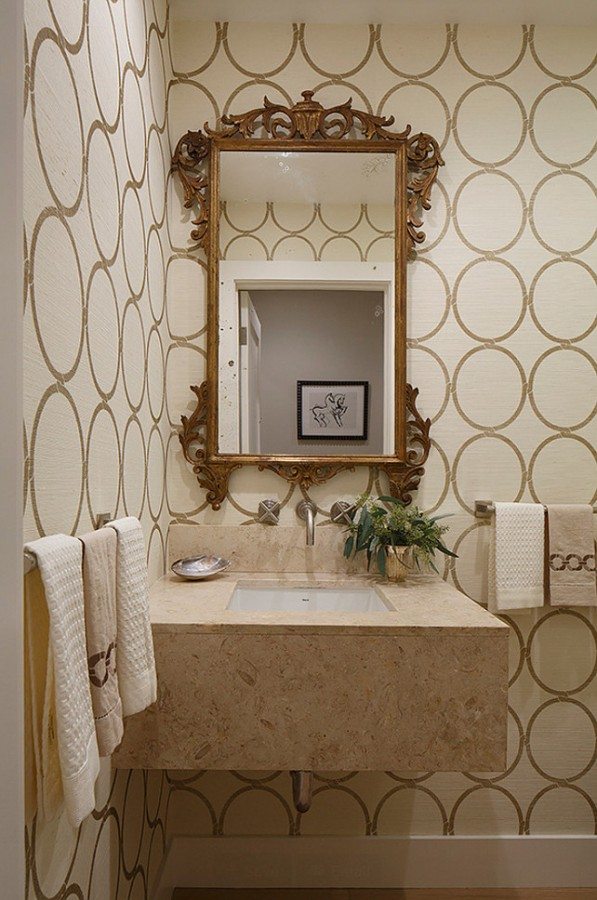 Maybe adding something simpler, like wallcovering, is more your speed. Bohemian Bangles grasscloth wallcovering by Phillip Jeffries is printed with a ringlet pattern. While adding plenty of pizazz, this delicate design doesn't overwhelm.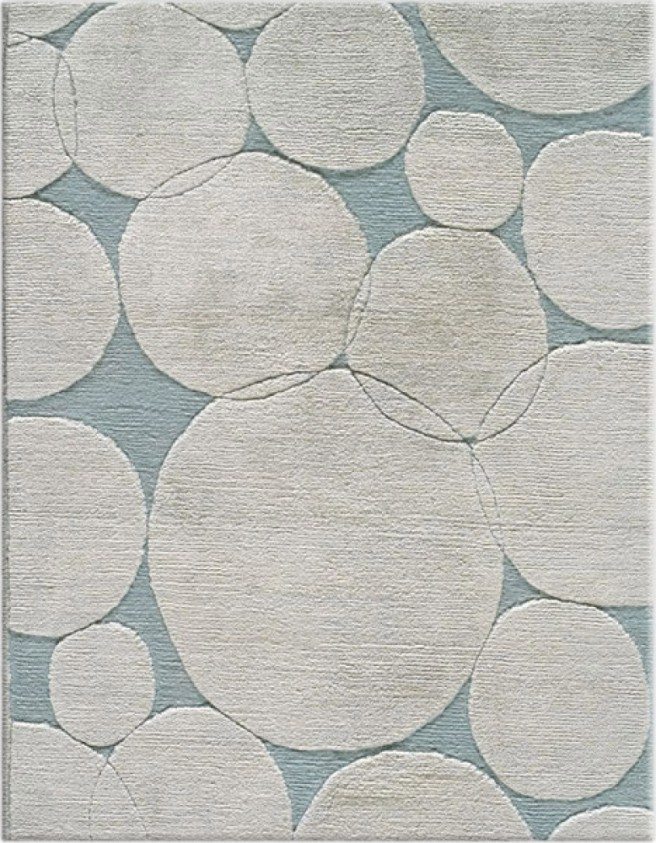 Our subtle Circle area rug series is another low-key way to add softness to your interior. Organic shapes, evocative of stones or carefree doodles, are pleasantly overlapped on a sophisticated tone-on-tone palette.
Let us know how you've used circles and curves to add softness to your interior.
Written by Karen Egly-Thompson
—————————————————————————————————————–
Karen Egly-Thompson is a former interior designer turned interiors writer. She writes regularly for Houzz and her work has appeared in publications such as Commercial Interior Design and Middle East Architect. Her blog Design Salad focuses on traditional design in contemporary context. A seeker of ideal coastal weather, Karen calls both Dubai and Maine home.