With the weather rapidly changing in everyone's favor, now it's the time to start thinking about re-organizing your outdoor hangout. Among many decorating tricks, one particularly stands out due to its simplicity and effectiveness – put a carpet there! No matter if it's a balcony or a gazebo – every summer patio deserves a sheer joy of vibrant shades and patterns as well as comfort provided by pleasurable textures and soft fibers. We've selected several designs that will ideally match this year's trends. Don't linger and pick your favorite patio rug!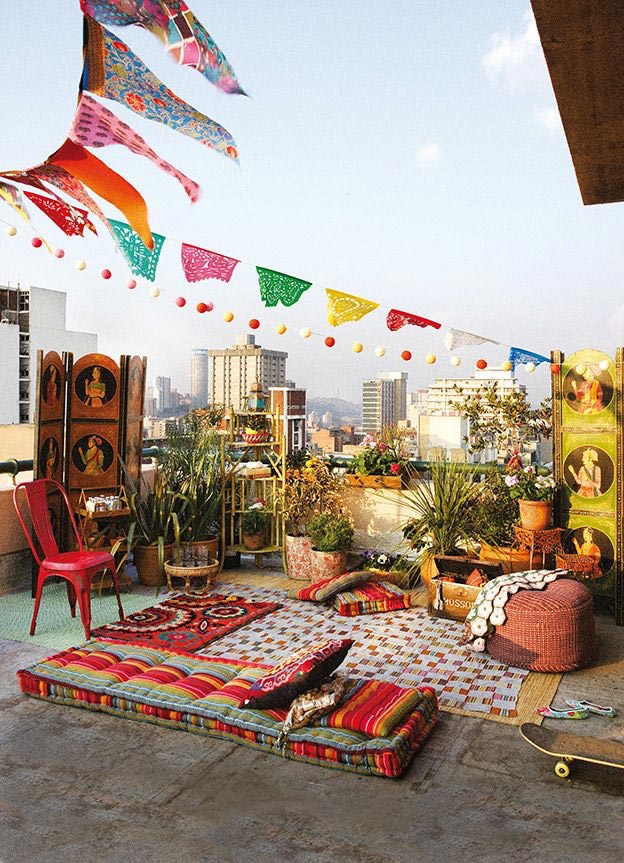 Berber Treasure
Friskiness, charm and class – this vintage Moroccan rug coming from the first half of the 20th century seems to have it all. Featuring a colorful geometric design in pinks, blues and browns on a natural-wool background, the rug is at once modernist and reminiscent of traditional tribal art. Moreover, it is exactly what you want to arrange the spiciest this season "Moroccan Patio".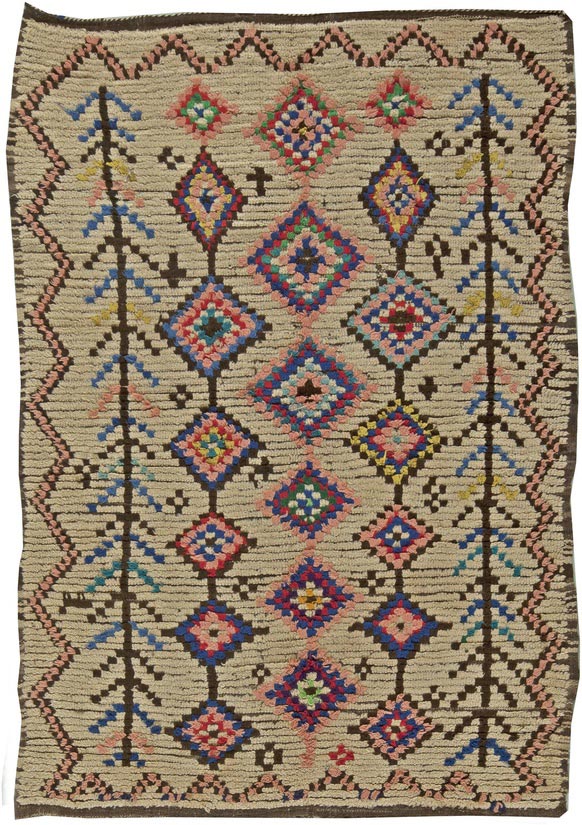 Oriental aesthetics is the direction in which this year's outdoor spaces are striding (which can clearly be seen on the Internet). For the curious ones, a bit of trivia – the pattern is not just a collection of uncomplicated figures but a message that can be deciphered through the proper understanding of particular motifs.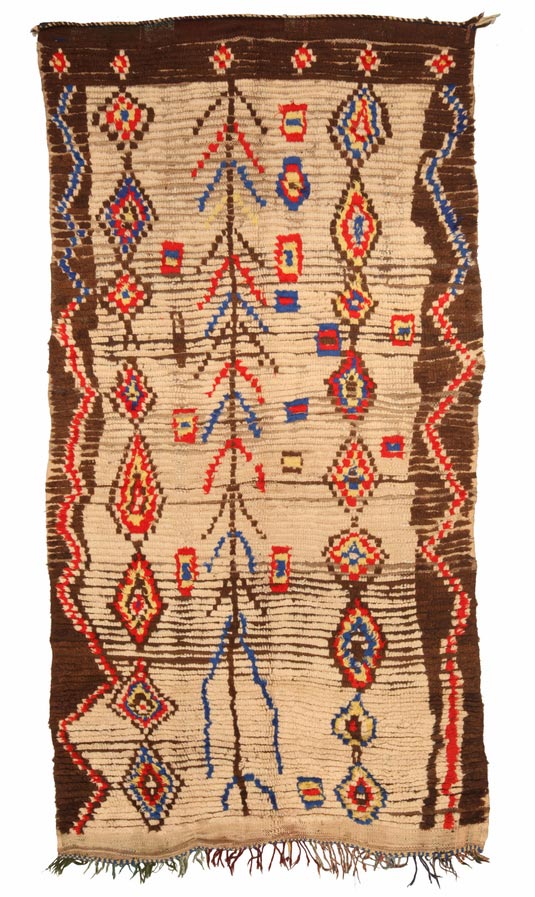 Diamonds stand for protection, the two lines with arrowheads are in fact a representation of the tree of life, whereas zigzags symbolize running water – a scarce and extremely valuable resource in a desert. Having survived so many years in perfect condition, the Moroccan rug is distinguished by extraordinary quality, though it should not be subjected to excessively harsh weather conditions, like rain. Enjoy its irresistible appeal but don't forget to protect it when clouds come!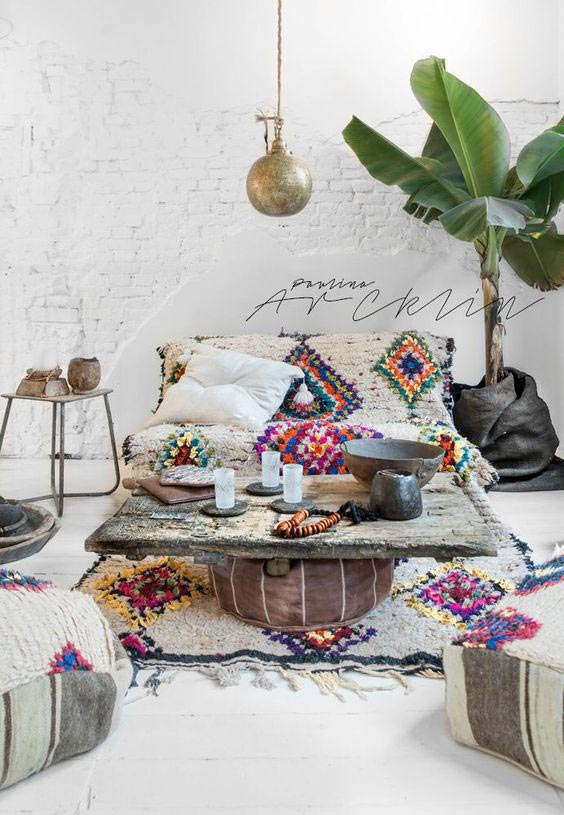 Indian Jewel
Can you see these boldly matched colors? These organized but playful motifs? Of course you can! This vintage Indian rug literally strikes with a merry summer vibe – the same you want to introduce in your outdoor nook 😉 Also, there is something different about this recherché beauty.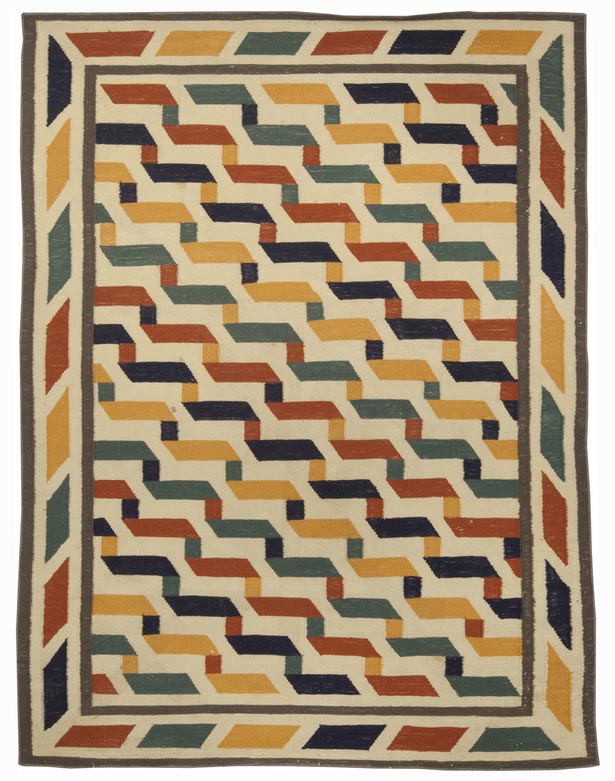 It is not exactly a rug but a very special kind of fabric known as "dhurrie". Under this mysterious name hides an object deeply embedded in Indian culture and history. Used for various purposes, including floor covering, bedding, packaging or meditating, dhurries have always transcended social boundaries, being equally welcome in dirt-floor huts and the most palatial of mansions.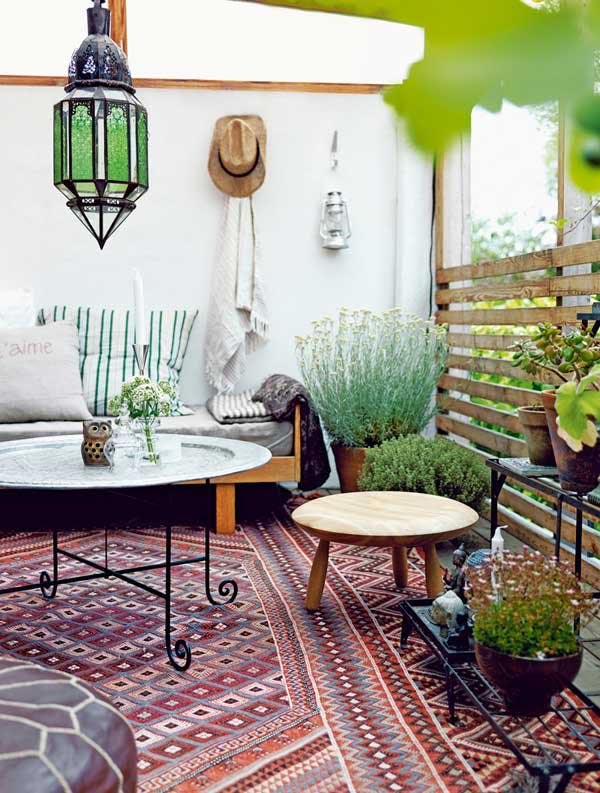 They are hand-made in a special technique, usually of cotton, and flat-woven which makes them light and durable. Cleaning, folding, moving, maintaining – when it comes to all this, dhurries are way ahead of their competition. Not the mention the fact they are resistant to silverfish and other insects responsible for destroying carpets. Practicality and chic in one, thus definitely something to consider while preparing your fresh-air resting spot.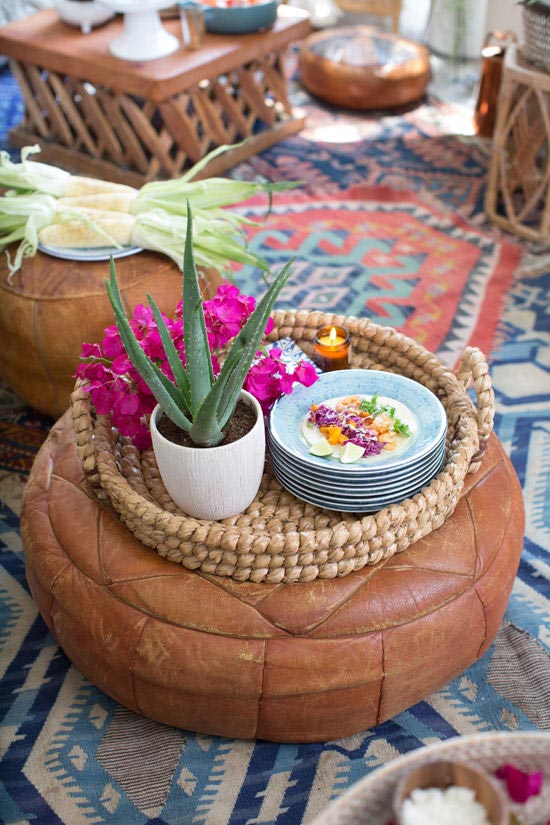 Pride of the North
Far, far away, in chilly Scandinavia, some of the hottest designs on our planet are born. Most of them inspired by breathtaking landscapes and majestic views of the northern nature. Thankfully, nowadays we have full access to these wonders. You may find out how great they blend in with your own backyard greenery by using them as patio rugs.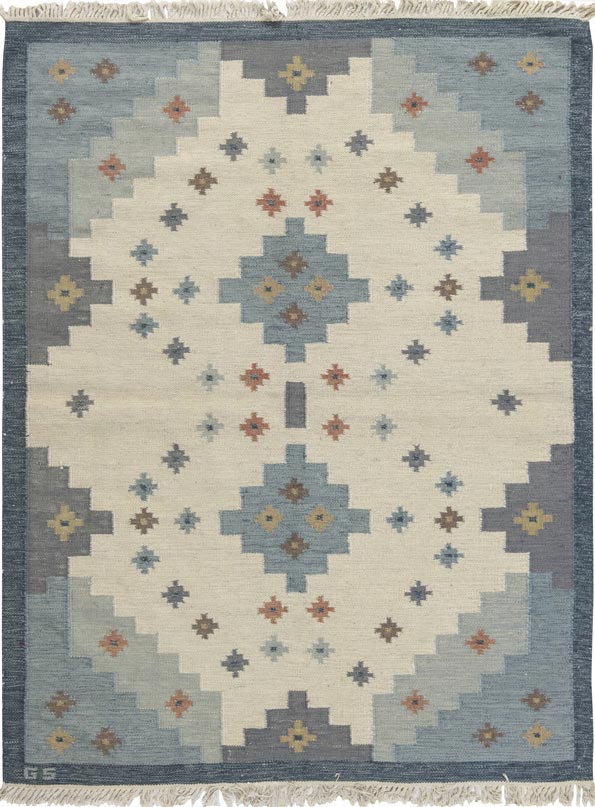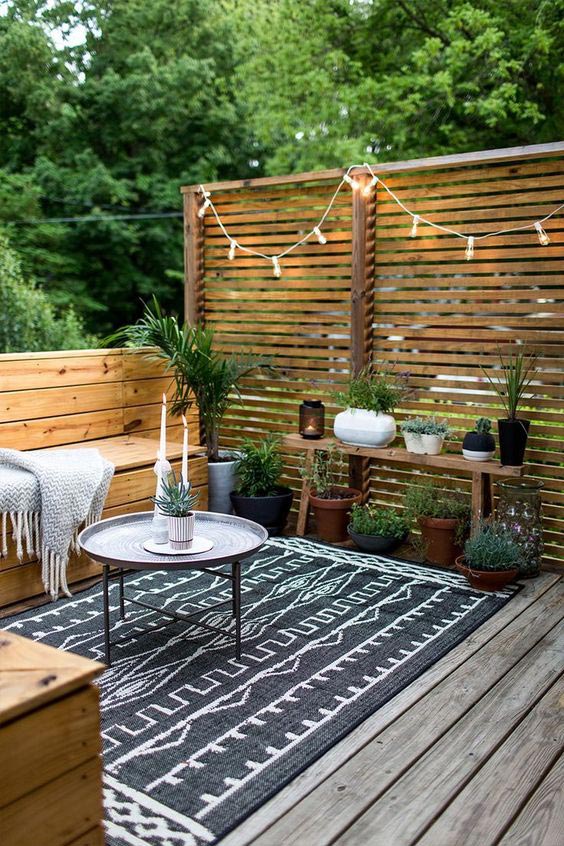 This vintage Swedish flat-weave contains the three crucial elements of Scandinavian craft – simplicity, practicality and taste. What's more, it has two faces, but definitely in a good sense. Thanks to its double-sided character, you may go with either cool or warm version of the color palette, and most importantly, enjoy its presence in your décor twice as long compared to an ordinary rug. A real game-changer when it comes to arranging your outdoor patio!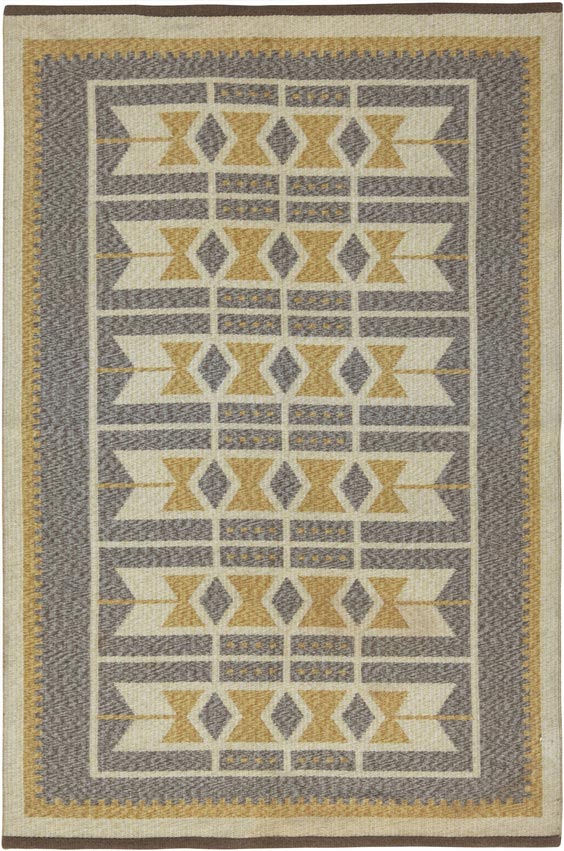 Modern Boast
Last but not least in the slightest – a rug that was predestined for external use. Designed by Marshall Watson for Doris Leslie Blau, this contemporary piece is made of a soft acrylic fiber resembling wool,  luxurious enough to be used indoors yet perfectly suitable to become a patio rug! The interwoven strands create a high-low overlay pattern which will pamper your bare feet, tired after happy frolics on the grass.
Its minimalist field will match absolutely any style, being a fantastic space definer and snugness-bringer. Believe it or not, this modern rug is strong enough to withstand not only rain but even snow! Certainly, the harsher the conditions, the shorter its lifespan will be. Nonetheless, it is without a doubt the safest choice for your "room in the open."
Doris Leslie Blau can help you find the right Persian carpet or oriental rug. We have a large showroom in New York City plus online catalogs and supplementary information. For help choosing a product for your needs, contact us online or call 212-586-5511.