Many people consider classic interiors to be the peak of elegance and it is very difficult not to agree with them. Is there something more elegant than traditional forms of antique furniture?  Classic-inspired spaces are places where one can travel back in time and for a second forget about the tolls of everyday life. Rugs are an important part of any room, but in traditional rooms they are a must. Nowadays Persian rugs and Oriental carpets seem to be the most popular choice, however, there is a type of rug which combines European elegance with masterwork of the East. Bessarabian rugs, famous for their hypnotizing patterns, are one of the types of rugs that seems to be made to fit into classic interiors. Despite this, it's still very easy to make a simple mistake while purchasing one for your household. In this guide we would like to share some of our tips on how to pick a perfect Bessarabian rug for your interior.
While many Bessarabian rugs were owned by aristocracy and nobility, their weavers never forgot that those carpets  are products of  Easter European culture. Bessarabian rugs perfectly reflect trends dominant at the time of their weaving, allowing us to take a trip back in time. Nowadays Bessarabian rugs are being recreated by talented designers to give us possibility to admire them once again, just like they were being admired in the past. Although they tend to look very similar to the Caucasus Karabagh carpets, Bessarabian rugs have their own unique style. What differentiates Bessarabian rugs from European carpets are their less formal designs, making them seem almost casual in comparison.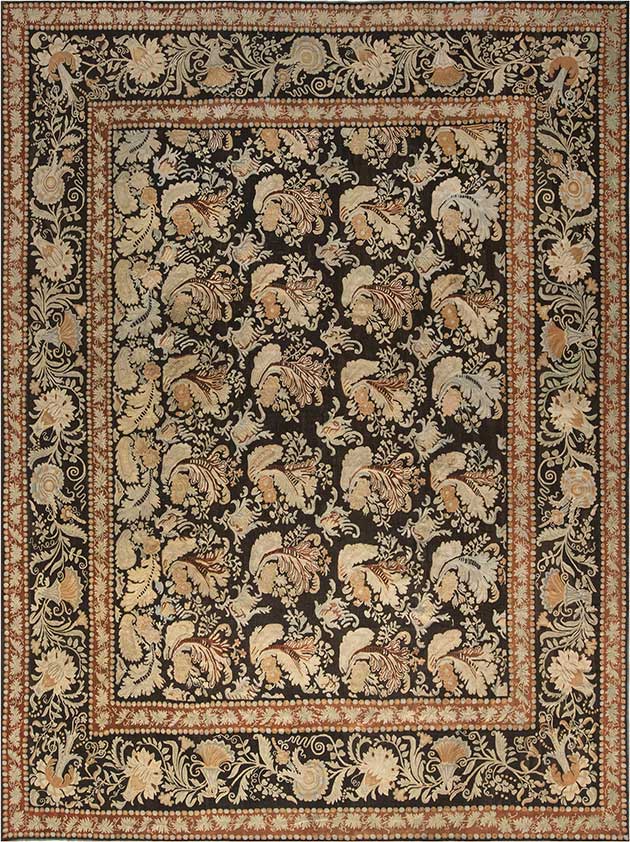 What draws so much attention to Bessarabian rugs are their highly decorative design, inspired by both classic French rugs and Turkish kilims. Such rug would not look out of place at the palace of Versailles. Most of Bessarabian rugs have rich floral designs, reflecting both European trends and local culture. If you want to pick a Bessarabian rug for your interior, make sure that their designs won't clash with the rest of decor. Easiest way to avoid it is to pick a pattern that has similarities to those you already own. Those can be similar shapes or colors, allowing to avoid juxtaposing two or more contrasting pieces.
When it comes to the color palettes, Bessarabian rugs often feature very neutral or calm backgrounds, such as brown or black, which make their colorful patterns pop out and draw the eye. Such color schemes were always very popular in Europe and helped Bessarabian rugs gain more popularity in the old continent. Keeping that in mind, always look for a rug with a color scheme that not only won't clash with your interior, but also doesn't contain too much of your dominating hues. For example, picking a rug in the same shade as walls can result in the room seeming visually smaller and more confined. Best way to avoid this is to look for secondary hues, present in other pieces of your decor.
The size of your Bessarabian rug of choice often has a huge impact on the whole interior. Carefully measure the space where you want to put a rug and then compare with its sizing. If it's simply too big or too small, it will be better to move on and find something more suited. There are two approaches to placing furniture on carpets : With front legs on the rug and back legs off, if there is some floor left uncovered, carpet connects different  pieces together while maintaining a sense of good proportion. When all legs are on it, rooms tend to look more orderly and all furniture are stably placed. You can also mix the two, by choosing some furniture to be wholly placed on the carpet and other just with some legs, although this method demands a lot of experimenting to be made. In case of very small rugs you can arrange furniture around them in an effort to bring the whole room together. In some cases it is better not to put any furniture on a carpet, as constant weight on the pile might destroy it. This is especially true in the case of antique pieces, which can be vulnerable to any mechanical damage.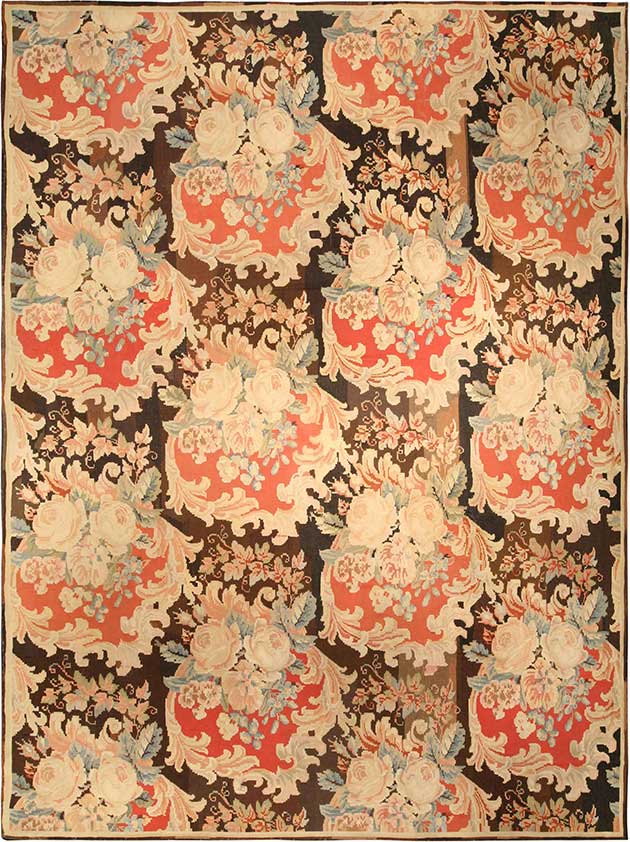 Although more and more designers decide to recreate the beauty of traditional Bessarabian rugs, most of them are still either antique or vintage carpets. This means that they often require special care and maintenance in order to keep their beauty. Obviously you have to properly clean both of those types, yet antiques usually need more attention. This is due to the fact that they usually are quite old and normal cleaning techniques might damage their piles and fringes. Most precious pieces require special environments with no natural light and appropriate level of air humidity, which itself might cost a fortune to maintain. Luckily, most antique Bessarabian rugs do not need such extreme measures. Vintage Bessarabian rugs are much more forgiving in terms of maintenance, but still you should handle them with care.
If you decide to purchase an antique Bessarabian rug, there are some steps you need to undertake . First thing to do is to make sure if the carpet is not rotten or cracked. Just turn the carpet face down and look for any odd-colored patches – any signs of mildew automatically disqualify the rug. Next, try folding the carpet across in both direction and listen for any disturbing noises. They might indicate that there is something wrong with carpet's weft. In case of online purchase, the seller should supply you with pictures and if they don't  be sure to ask. Refusal should be a warning sign for you, as honest dealer would not mind showing off the carpet, its documentation or giving you information about it.