Swedish, Deco, Modern and Tibetan additions
We're always getting fabulous things delivered, but we thought we'd share a small selection of the new stuff, which comprises an array of styles, cultures and design eras.
Art Deco Runner by Emile Jaques Ruhlmann

The New York Times called him Art Deco's greatest artist, Ruhlmann was a French interior and furniture designer. His work was influenced by Art Nouveau and also the classic craftsmanship of the 1700s. According to this biography, he often sold his pieces for much less than they cost him to make. They were still quite expensive, but the price was often not equal to the time, effort and materials used, because that's how devoted he was to his art.
Abstract Modern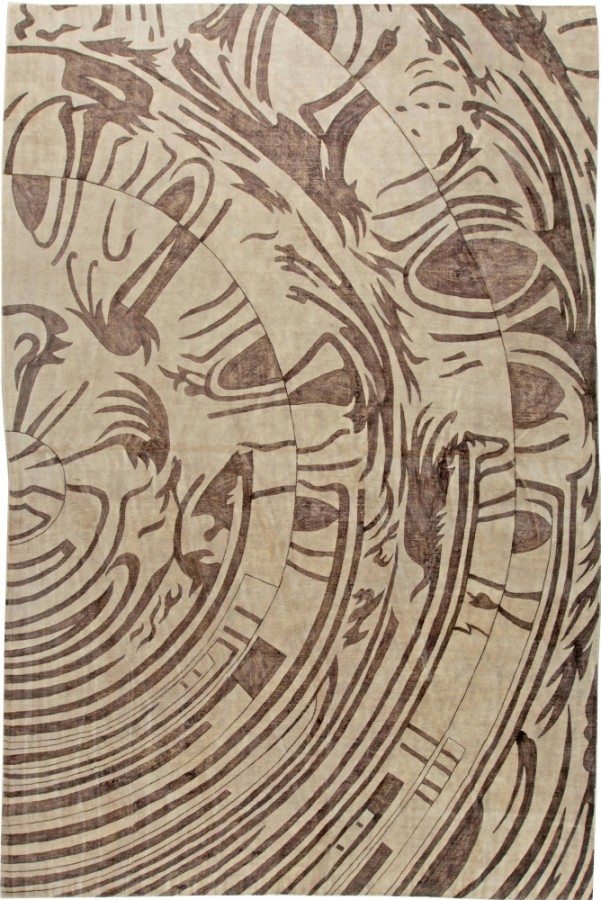 Modern and contemporary carpets are increasingly popular among our clients, and here we have an arresting design done in neutrals. I love the concentric half circles that lend a sense of symmetry to this piece. Some of the deeper brown elements are like the silhouettes of birds – almost as if it were a ripple reflection in water.
Swedish Pile Rug by Marta Maas-Fjetterstrom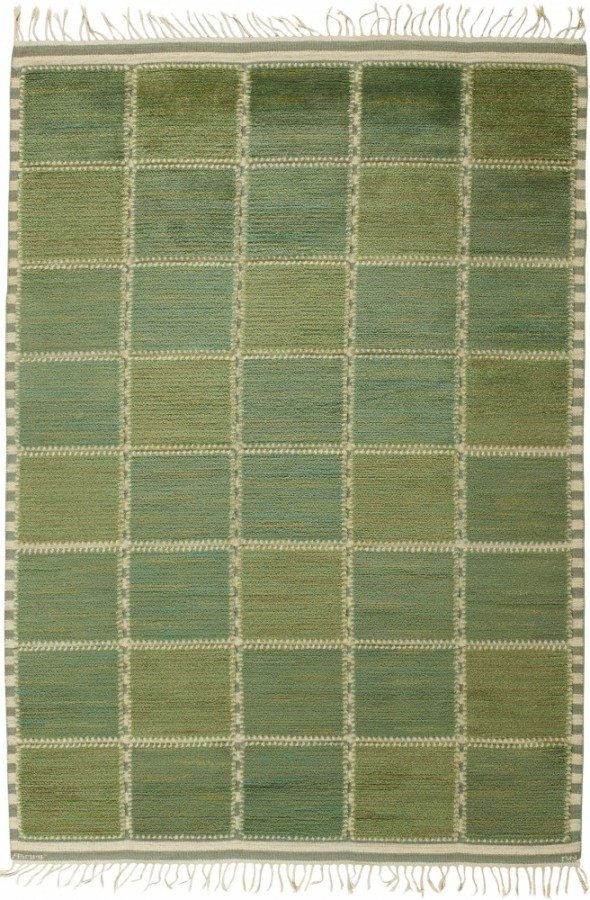 Swedish weaver Marta Maas-Fjetterstrom is inarguably one of the most important textile weavers in modern history. Many of her designs have been passed down and are in wide use today. She is probably the most well-known Swedish weaver of her time. Like many in the mid-century modern period, Marta focused her designs on communicating ideas about nature with a modern aesthetic. This piece in green and ivory is fresh and simple.
Tibetan Rug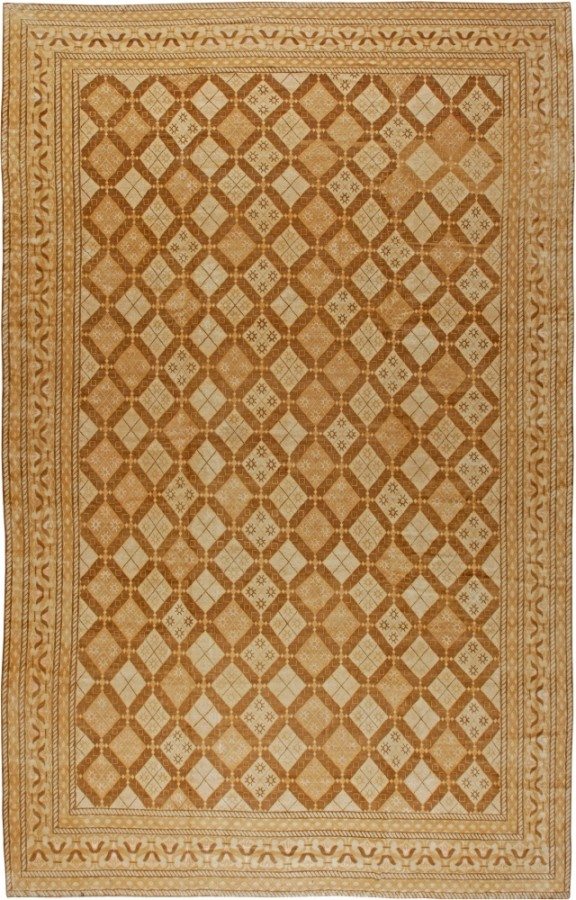 This is a rare piece, it's not that often we receive antique Tibetan rugs. The Tibetan weaving tradition goes back to ancient times. Rugs were used not only used for warmth and padding on floors, but also hung as decoration and used to line horse saddles. The thatched geometry in this piece has a tiny sun design in alternating diamonds.