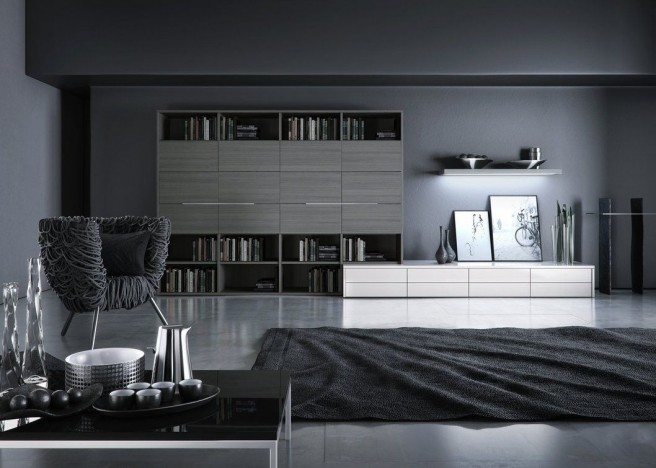 Bill Cunningham noticed it in Manhattan earlier this month. In a New York Times stylevideo, he showed how our resident fashionistas have opted for a lighter shade of New Yorkers' go-to black.
In truth, gray has been tracking for a while on the home design front. A light ash or cinder can make for a soothing backdrop, while something smokier – like a dark gray or platinum – can lend drama and sophistication. Architectural Digest has a helpful little slideshow of ideas here, because unfortunately when you Google "shades of gray" the first results have more to do with a certain bad romance.
Since the beginning of the year, we've introduced lots of pretty gray pieces to our collection. Going gray on walls poses some risk. A room needs a lot of natural light to support it. With a rug, you get the benefit of the shade but it doesn't soak up so much light.
Compositionally, there are myriad possibilities. Here are just a few in our collection that exemplify the versatility of the shade.
Modern Marvels
These two contemporary rugs are sleek and sophisticated, I can see either lending a bit of 'tude to a minimal space.
Texture and Romance
There's something dreamy about the pile and shading on these two. Don't you just want to sit down and fold your legs on them?
Contemporary Delights
A modern Turkish kilim with a cool, checkerboard effect, a patchwork of crème-and-ivory lace floral details, abstract interlocking arches and a lovely jeweled pattern in hemp – each delightful in its own right. What can we say? Gray is gorgeous!