Originally born in Cuba, at eighteen Vicente Wolf moved to New York, were in 1970's his career has started. He is mostly a self-taught designer, as he have never finished high school and took only a course in interior decorating. He had previously tried his hand in modeling, acting and advertising. With more than 40 years of experience, Wolf and his designs is the embodiment of style.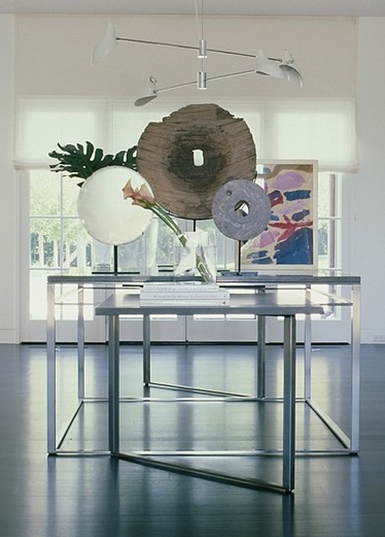 Wolf's projects promote high-tech minimalism. Architectural Digest calls him "an undisputed minimalist master." – it's a label he rejects. He defines himself as "a combination of sarcastic and sweet, funny and dead-pan, hard-working yet an escapist, political and unconscious, politically incorrect and concerned all mixed into a Latino interior and covered in a shell of New York (sophistication)". While Wolf admires works of Karl Lagerfeld and Philippe Starck, what truly inspires him are his experiences as a traveler. Numerous hotels (Lorien Hotel & Spa in Alexandria, Virginia), cafés (Café Rodeo in Beverly Hills) and restaurants (Alto restaurants in New York City) can be found among Wolf's projects. Accommodations designed by him are scattered all over the world in France, Israel, Japan, Saudi Arabia and Sweden.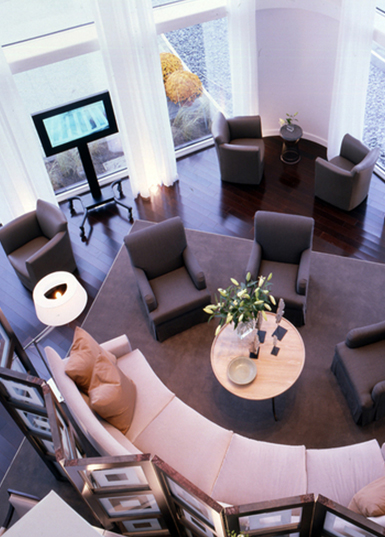 Owner of opened in 1999 VW Home, an interior design store, Wolf has executed projects for Ralph Pucci, Ann Sachs, Baccarat and Tufenkian. The store itself sells rare and hand-picked antiques for connoisseurs, shipped from, inter alia, Europe, Asia and Africa – it is a reflection of Wolf's love for travels. Available for purchase, there are also home décor accessories, designed by Wolf himself, with stylish silverware, lighting and mirrors, often custom made for clients. In 2008 Wolf has expanded his business by opening VW Home Design, an interior design company, which incorporates products from VW Home store into projects.
Besides designing, Wolf writes books on interior design and photography, which is his great passion. He also gave lectures at the Parsons School of Design in New York City." While I'm fully committed when I commit, I don't like to be nailed down to one thing for too long", he says."For the past 35 years I've seen myself as a modern designer with a strong reference to the past and, when I'm not designing, I take photographs and travel the world.". In 2009, Wolf won Design Icon Award. Named one of the most influential designers in the United States, Wolf is hailed by numerous magazines such as House Beautiful, Interior Design Magazine, Architectural Digest and Metropolitan Home.
The source of quotes: http://vicentewolfblog.com/about-2/