Thomas Jacob – "Tommy" Hilfiger, born in 1951 in Elmira, New York, is the second of nine children of Richard and Virginia Hilfiger. With 30 years of experience he is one of the most influential designers in America.
Ever since his childhood, Tommy was interested in fashion and design, despite the fact that his parents wanted him to pursue a more traditional career. Hilfiger graduated from the Elmira Free Academy high school and then attended GST BOCES Bush Campus. In 1969 he opened a small chain of stores called "People's Place" in order to bring "cool big city styles" from New York to his friends in their small town. Ten years later, Hilfiger moved to New York City in order to pursue a career as a full-time fashion designer. However, his start in the industry was far from easy: "It was very difficult to get a job without having gone to design school. I had to knock on doors and beg people to hire me," he said. Tommy worked as a freelancer before his talent was spotted by Mohan Murjani: "When I met Mohan, it felt like we had known each other for years. It was like a meeting of the minds and we knew that we would do well together,". Murjani asked young Hilfiger to design and manage a men's sportswear line. With the businessman's support, Tommy was able to introduce his first collection in 1985, which modernized button-down shirts, chinos, and timeless classics with small but important details: "I re-designed all the classics that I thought would be relevant for young people at the time. I took authentic hockey jerseys, football jerseys and basketball jerseys, and did patches and logos and really big, bold statements — and they sold like crazy," Hilfilger said.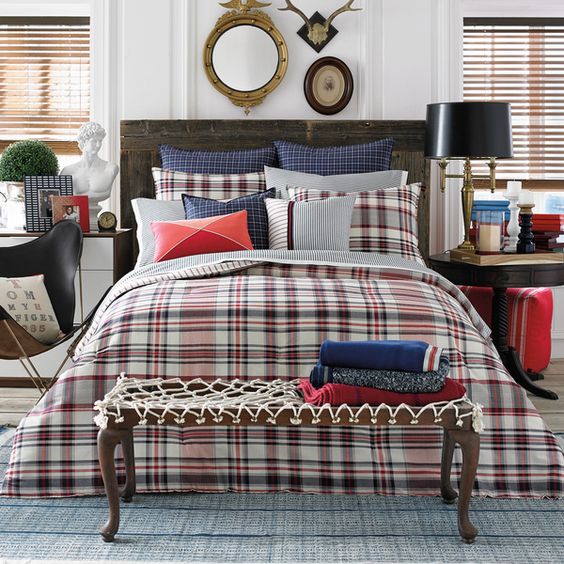 Tommy Hilfiger is one of the world's best lifestyle brands. Recognized internationally for celebrating the essence of classic American cool style, the company delivers premium apparel, including men's, women's and kids' sportswear, denim, accessories, footwear and home furnishings for the people all over the world.
The youthful attitude remains the trademark of Hilfiger's projects, visible in clothing as well as his interiors. Tommy's Miami Home, designed in collaboration with Martyn Lawrence Bullard, is a vibrant mix of colors and playful patterns, inspired by groovy 60's and 70's. "We wanted to be able to showcase the colorful large-scale artworks that didn't make sense elsewhere, conceptually or size-wise," explains Dee, Hilfiger's wife, referring to their Pop and post-Pop collections of the works of Andy Warhol, Jean-Michel Basquiat, Keith Haring, Damien Hirst and Tracey Emin. The designer's 5,655 square feet penthouse with a stunning view of Fifth Avenue and Central Park located in prestigious Plaza Hotel was featured in Living in Style New York by Vanessa von Bismarck. The apartment's awe-inspiring interior has air of distinct elegance to it, combined with effortless chic of modern minimalism and traditional decorum.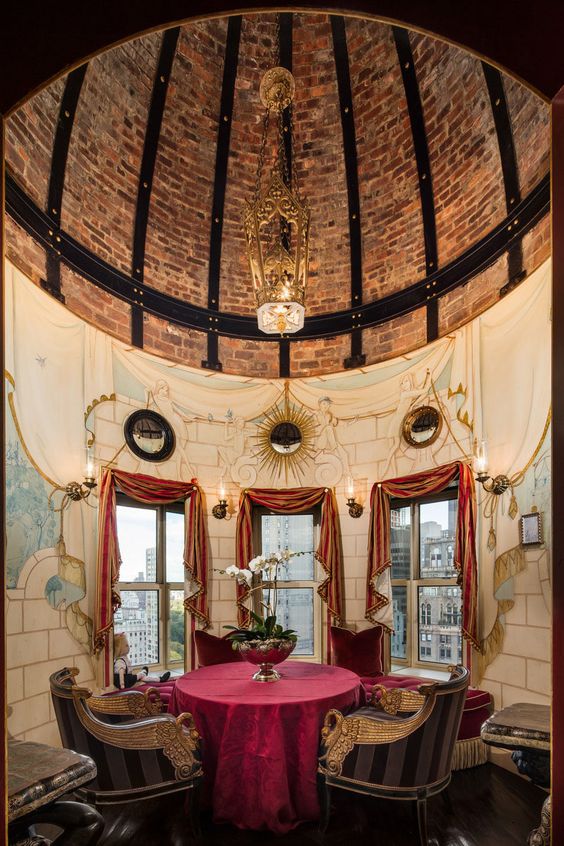 Diverse achievements in business, retail and fashion earned Hilfiger a variety of awards, inter alia Parsons School of Design in New York City and GQ's Designer of the Year award in 1998, Menswear Designer of the Year by the CFDA in 1995 and the Drug Abuse Resistance Education's the Future of America Award for his philanthropic efforts for America's youth. In 2007, Hilfiger and George Lois wrote Iconic America: A Roller-Coaster Ride through the Eye-Popping Panorama of American Pop Culture together. The book presents a mosaic of over 400 iconic images from all over America.