Few designers had a life as interesting and adventurous as Sigvard Bernadotte. Born in 1907 in Drottningholm as the second son of the King Gustav VI Adolf of Sweden and Margaret, the Duchess of Scania, Sigvard had quite a reputation to live up to. Unlike his older brother, Gustaf Adolf, Sigvard paid great attention to education.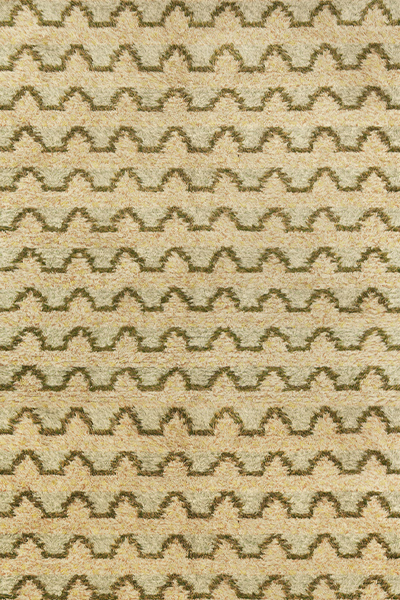 Sigvard studied at Lundbergs school and in1926 became the first of the Bernadotte family to earn a bachelor's degree. The same year he enrolled in the Uppsala University. An avid reader, he indulged himself in numerous books, especially those about the history of art and politics. His first major project was designing a church window for Lundsberg's boarding school. Bernadotte continued to develop his talent under Professor Olle Hjortzberg, who left a visible mark on Sigvard's style. His works were included in the Stockholm Exhibition in 1930.
Four years later the prince lost his royal titles as a result of marrying Erica Maria Patzek, a commoner. During the World War II, he served as a lieutenant in the Svea Life Guards. When the war ended, Sigvard became the artistic director at Georg Jensen in Copenhagen. He was always interested in theater and created several sketches for theater decors and even studied theater in Munich. For some time the former prince worked as the assistant director at the UFA in Berlin and Metro-Goldwyn-Mayer in Culver City. During the 1940s and 50s, he designed numerous posters of Swedish films. In 1950, together with Acton Bjørn, he founded the design firm Bernadotte & Bjørn Industrial A / S, headquartered in Copenhagen. In 1964 he opened his own design studio Bernadotte Design AB in Stockholm.
When it comes to design, Bernadotte proved that he is a man of many talents. His projects range from luxurious silver objects for Georg Jensen and Nils Johan, the Red Clara opener; EKA Swede 38 folding knife; the Margrethe bowl; the Bernadotte jug, and the Facit Private typewriter to everyday-use household items in plastic. In 1957 he designed a bottle for Explorer Vodka. At the age of 90, he presented a new glass tableware for Fyrklövern.