Lucca & Co is a U.S-based company concentrated on furniture design and trading antiques with soul and personality, which will make anyone fall in love with them. Their carefully crafted collections are a balanced mix of modern minimalism and traditional chic which reflects the store's design philosophy – adding a sense of history, integrity and warmth to any home environment. The firm owns two shops: one in New York City and other in Los Angeles.
The company's marvelous gallery of antiques ranges from wooden tables with gorgeous patinas, seatings and mirrors to architectural armoires. Lucca & Co sells the masterpieces of revolutionary designers such as Charles and Ray Eames, Gerrit Rietveld, Poul Kjaerholm, Hans Wegner and Kaare Klint. Collected from Italy, France, Belgium, Sweden, Denmark, England, Spain and the Netherlands, the items originate mainly from the 17th and 18th century.
Apart from luxurious antiques, Lucca & Co sells their signature sofas made of the finest Belgian linen and smooth stone-top tables, designed to be a bold fashion statement. With all of their products being order-made, the company takes great care to ensure their best quality and comfort, not forgetting about the aesthetics. Thanks to their full customizability, the clients can chose from the wide range of colors, textures, sizes and silhouettes, in order for them to fit seamlessly into the interior.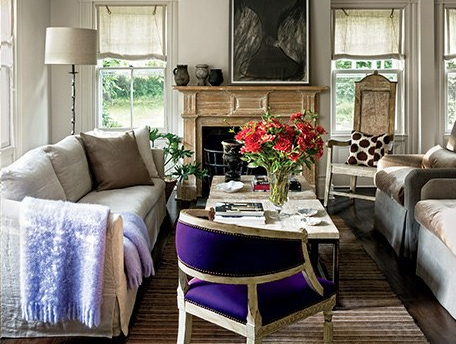 The showroom of Lucca & Co. in Santa Barbara, California, nurtures the imagination of numerous designers and clients alike with priceless findings such as a set of delicate ceramic bowls commissioned by Christiane Perrochon, famed artisan. Gathering rare and highly sought-after items, Lucca & Co was able to become one of the most successful interior design enterprises. Its products were featured in magazines, inter alia Traditional Home, Elle Decor, Veranda, Architectural Digest, New York Design and many others.
Inspired by the rustic city of Lucca in Italy, full of European charm and elegance, Lucca & Co constantly changes for the better, evolving their designs with the purpose of creating serene and fascinating spaces. Mixing the fresh and light style of sunny Tuscany with sophisticated Belgian decor, the firm can change the most ordinary interiors into apartments worthy of kings.