Reprinted from Go Design Go, April 2015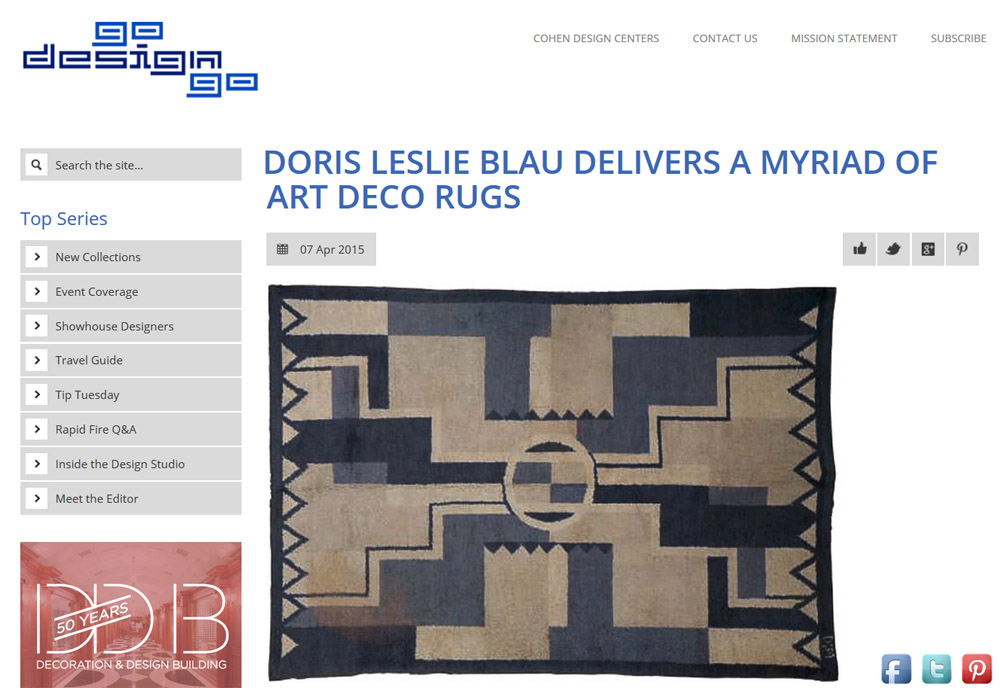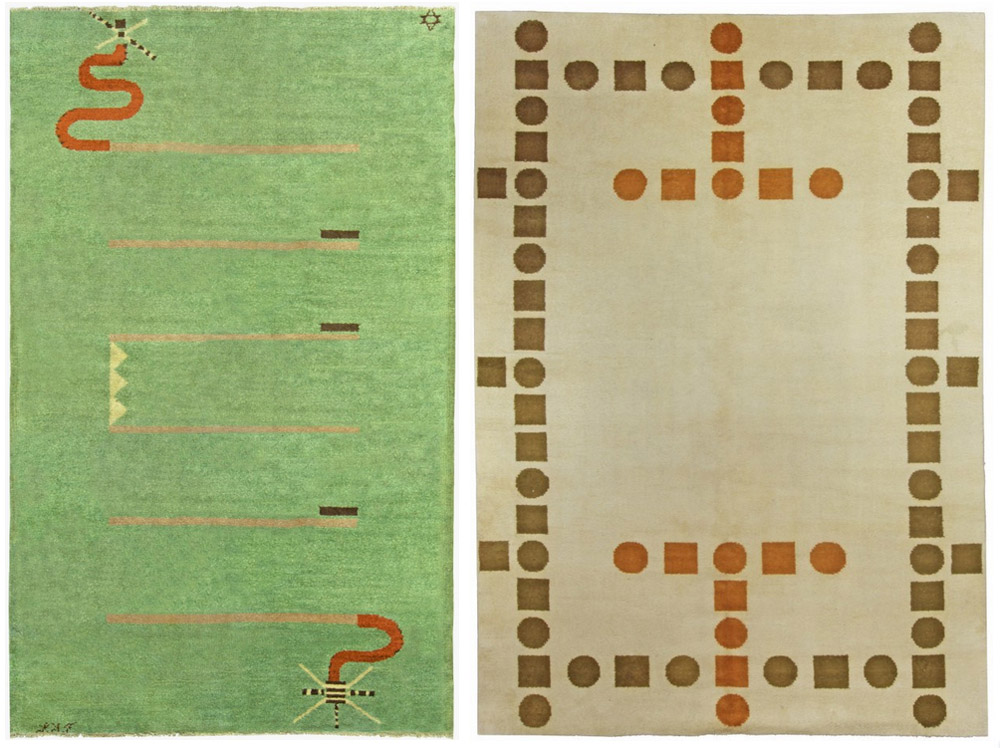 Reprinted from Go Design Go, April 2015
The Art Deco period produced a range pioneering patterns that delivered a dramatic change of style—particularly to rugs and carpets. Doris Leslie Blau prides itself on providing those very pieces.
The values and philosophy of this new aesthetic were defined by the design objects on display at the 1925 Exposition Internationale des Arts Décoratifs et Industriels Moderne. The supreme elegance of the custom-made interiors at the event set an example for interior designers the world over.
Rich colors, bold geometric shapes and lavish ornamentation seen by artists, designers, craftsmen and manufacturers at the Exposition define products stemming from the Art Deco period.
Art Deco rugs and carpets woven from the mid-1920s through the 1930s reflect this style. Two groundbreaking French designers, Jean Michel Frank and Emile Jacques Ruhlmann, may be credited with some of the most creative Art Deco carpets and rugs of the age.
To see more of Doris Leslie Blau's Art Deco rugs, stop by the DDB, Suite 625.