If anyone knows color, it's Donald Kaufman. The artist and founder of Donald Kaufman Color has made a name for himself by fine-tuning pigments to achieve a wider range and better understanding of color. And if anyone knows rugs, it's Nader Bolour, the founder of beloved rug source Doris Leslie Blau, worlds most recognizable brand for the vintage area rugs. Luckily for anyone with an interest in either subject or the intersection of the two, Bolour and Kaufman have partnered for a unique show of carpets and color.
"Color Theory" presents a range of antique rugs divided into eleven colors and presented against a backdrop of Kaufman's unique hues. At an opening reception on May 16th, Kaufman and AD100 designer Carey Maloney discussed colors and carpets in interior design. In anticipation of the show, AD caught up with Kaufman and Bolour about the intertwined subjects.

Architectural Digest: How has rug use changed over the years? What do you credit with rugs' lasting appeal?
Nader Bolour: Rugs have become far more of a necessity in any important room decoration. Today, most high-end designers base their design scheme on the rug. Rugs' lasting appeal is partly due to the mystery of the different weaves and textures present in the rugs and partly (maybe even more importantly) due to the fact that the rug imparts soul to a room.
AD: What are your favorite motifs or styles in carpets?
NB: I am drawn to any rug that puts a smile on my face. I love stylized animals, asymmetrical motifs and very large scale patterns. My favorite rugs are 19th Century silk Heriz rugs.
AD: Why did you decide to organize carpets by color in the book?
NB: When one has so many rugs inventoried by mixed color ways, rugs don't express their own individuality. However, when you identify rugs according to a specific color, they take on a new life off their own. Segmenting rugs by color enables the client to look at the art form with a clearer vision, understanding and appreciation.
AD: Donald, what is the color that you most often see misused?
Donald Kaufman: Architectural color interacts with the architecture, the geography, and the clients perception, so there are no bad colors; it's just a matter of how they're used.
AD: How can one avoid these mistakes?
DK: Start by studying the details and intersections of every surface: ceilings, trims, floors, and especially windows. Focus on transitions from one space to the next and paint color tests from floor to ceiling, opposite windows. No small patches. It's also important to choose finishes under the light in which they'll be seen. Use warm white L.E.D with CRI over 90, and incancescant whenever possible.
AD: How does a rug tie into or play up existing color in a room?
DK: Every room is filled with a color atmosphere, felt more than seen. It is created by the interaction of radiant energy, reflecting off the space's surfaces. Depending on their size, rugs can play a major or secondary role in the room's color-light equation.
AD: How does color display differently on the floor?
DK: It all depends on the proportions and scale of the room, angle of viewing, and contrast with the floor beneath it.
AD: What's something people don't know about carpets that they should?
NB: Don't focus on the tightness of the weave since you will not be living with the reverse side of the rug and don't make your purchase an intellectual exercise, but rather, a purchase of passion; that is, a love affair.
Reprinted from Architectural Digest, May 2017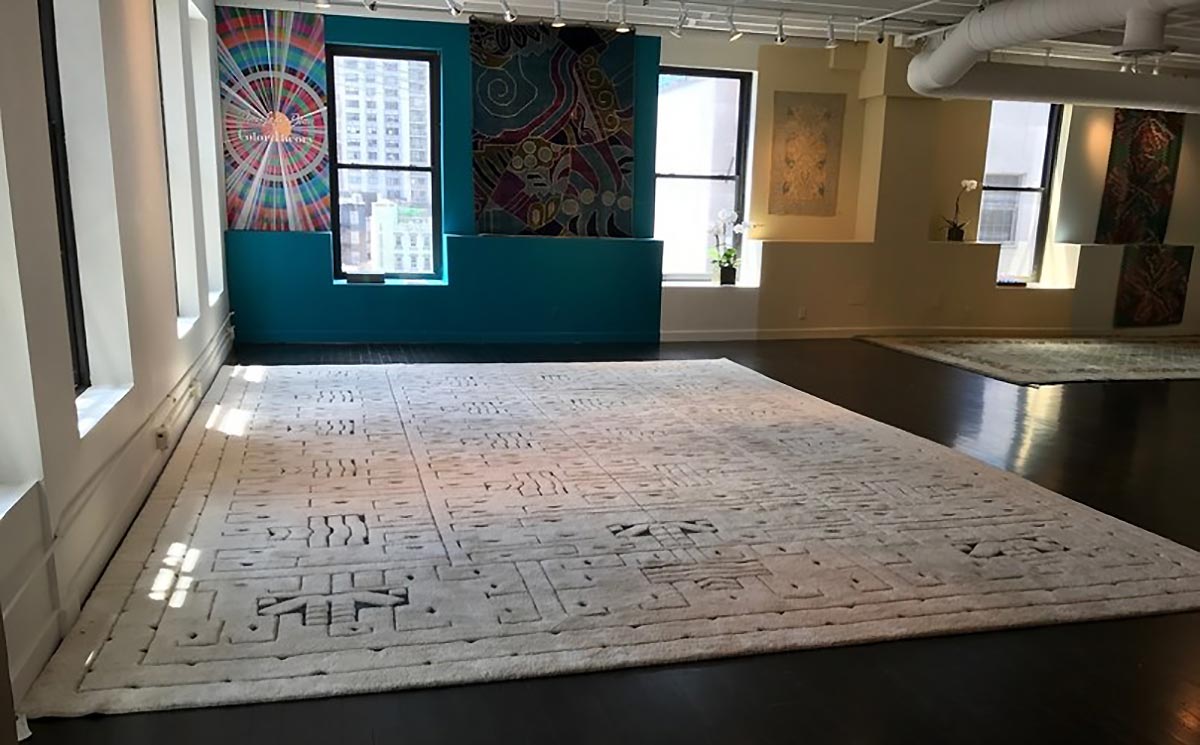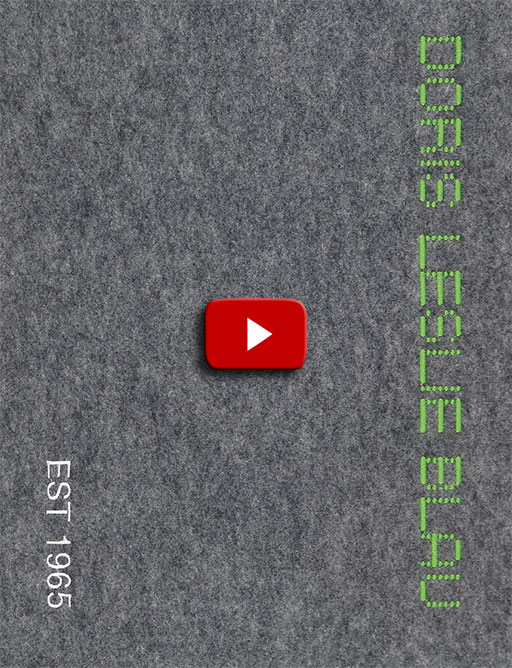 Please use the link below for the online version of the book:
https://www.dorisleslieblau.com/articles/color-theory-catalog#book