Born in Baltimore as one of five siblings, Christopher Coleman was introduced to art at a very young age: "My brothers were like jocks but my mother would take me out to the art museum and out to dinner because we never went out to dinner as a family, well, once in a blue moon.". Moving to New York in 1983, which began his career in interior design, was done, as he states, on "a whim".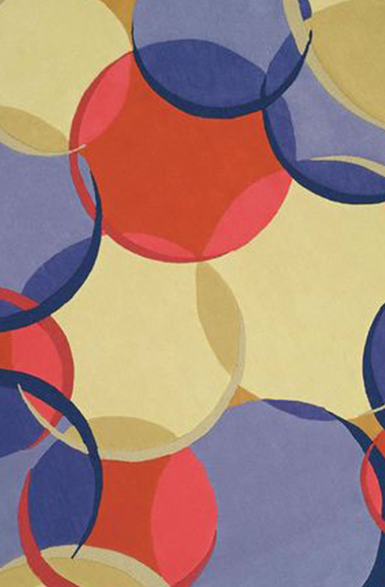 There, Coleman worked as a draughtsman with the salary of thirteen thousand per year in the company of his idol – an experienced designer Lloyd Bell.
Christopher Coleman sincerely believes that creating a great design is not the issue of money but originality. It is reflected in the products sold in his New York-based boutique, constituting a selection of hand-picked accessories, furnishings and art. The designer himself is a passionate collector of vintage and antique objects. He often buys them on flea markets and then usually re-purposes for the needs of his designs. Coleman's rooms are not mere copies of showrooms, but inimitable spaces, which aim is to please their users, not spectators.
Vibrant color schemes paired with revolutionary geometric patterns, present in his designs, enliven the interiors of not only houses, but also numerous restaurants and shops located all over the world, inter alia in Moscow, Miami, Hong Kong, London and Venezuela. His relationship with Angel Sanchez, Venezuelan fashion designer, saturated his project with fiery passion and love for the art of South America. Despite his tremendous success, Coleman remained modest, giving his partner as an example of a great creator: "Angel is trained as an architect and I'm embarrassed because I don't draw as well as him. He could sketch this whole room in 20 minutes whereas it would take me a half-day.".
Coleman's designs were featured in almost one hundred publications of such important magazines as Interior Design, ELLE Decor and Metropolitan Home. New York Spaces Magazine considered him one of the 50 designers you need to know in 2008, 2009, 2010, and 2011, while House Beautiful placed him on its list of top 100 designers since 1999.
Source: