A scion of Philippine's political dynasty, Daniel Romualdez was born and raised in the country's capital city, Manila. With both his parents being diplomats, young Romualdez was expected to either follow their footsteps or go into banking. However, he was always more interested in decorating and architecture: "I would look at my mom's magazines—all the designers had flocks of Lalanne sheep inside their homes," he recalls.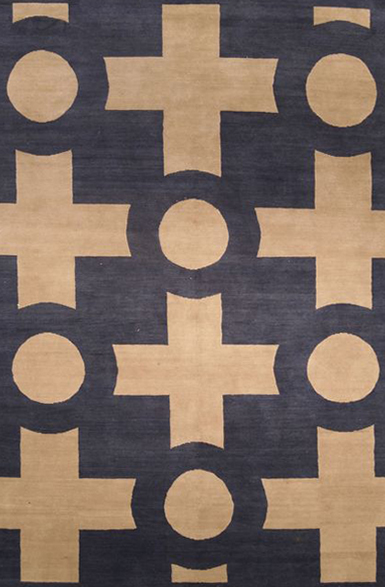 The sculptures of François-Xavier Lalanne, fluffy and collectible, became his obsession. Years later, Romualdez was sent to a boarding school in the United States.
Despite studying economics at Yale University and working for a short time on Wall Street, he never forgot about his childhood dream and pursued a career in interior design. After earning a master's degree at Columbia's School of Architecture, Romualdez started to work in the offices of Thierry Despont and Robert A.M. Stern before he finally opened his own company in 1993. His first project, done while he was still at Yale, was the renovation of his parents' Stanford White house on Long Island. Romualdez has created homes for inter alia Tory Burch, Daphne Guinness, Ina Garten, Cornelia Guest, Renee, Mark Rockefeller and Aerin Lauder, all of them luxurious residences, which share his characteristic sophisticated touch.
Romualdez design philosophy is a simple one : "Form follows function—a home, no matter how beautiful, does not succeed if it's not comfortable.". He made comfort of clients his top priority, creating interiors which are equally gorgeous and inviting. When asked about the source of his inspirations, he responds: "Traveling and reading books. Being away from home stimulates my creative juices, and reading inspires me more than looking at photographs.". The designer is proud of his Filipino heritage, often referencing it in his interviews.
Tory Burch's flagship store on rue Saint-Honoré remains one of his more interesting projects. Using French oak chairs, Madeleine Castaing rugs, fretwork étagères and white-washed oak floors, Romualdez kept the elegant residential atmosphere, characteristic for the other Tory Burch shops, while not forgetting about the Parisian charm of rue Saint-Honoré.
Included numerous times in Architectural Digest's AD100 list, Romualdez remains one of the most influential designers despite his secrecy and absence from the social media.
source: https://www.architecturaldigest.com/story/daniel-romualdez-architects-interior-design-ad100-profile