This article originally appeared in the January 2017 issue of Architectural Digest
If anyone knows rugs, it's Nader Bolour, rug dealer in NYC, the founder of beloved rug source Doris Leslie Blau, world's most recognizable brand for the vintage area rugs. Rugs have become far more of a necessity in any important room decoration. Today, most high-end designers base their design scheme on the rug. Rugs' lasting appeal especially Persian, antique, vintage oriental rugs & oriental carpets is partly due to the mystery of the different weaves and textures present in the rugs and partly (maybe even more importantly) due to the fact that the antique rug imparts soul to a room.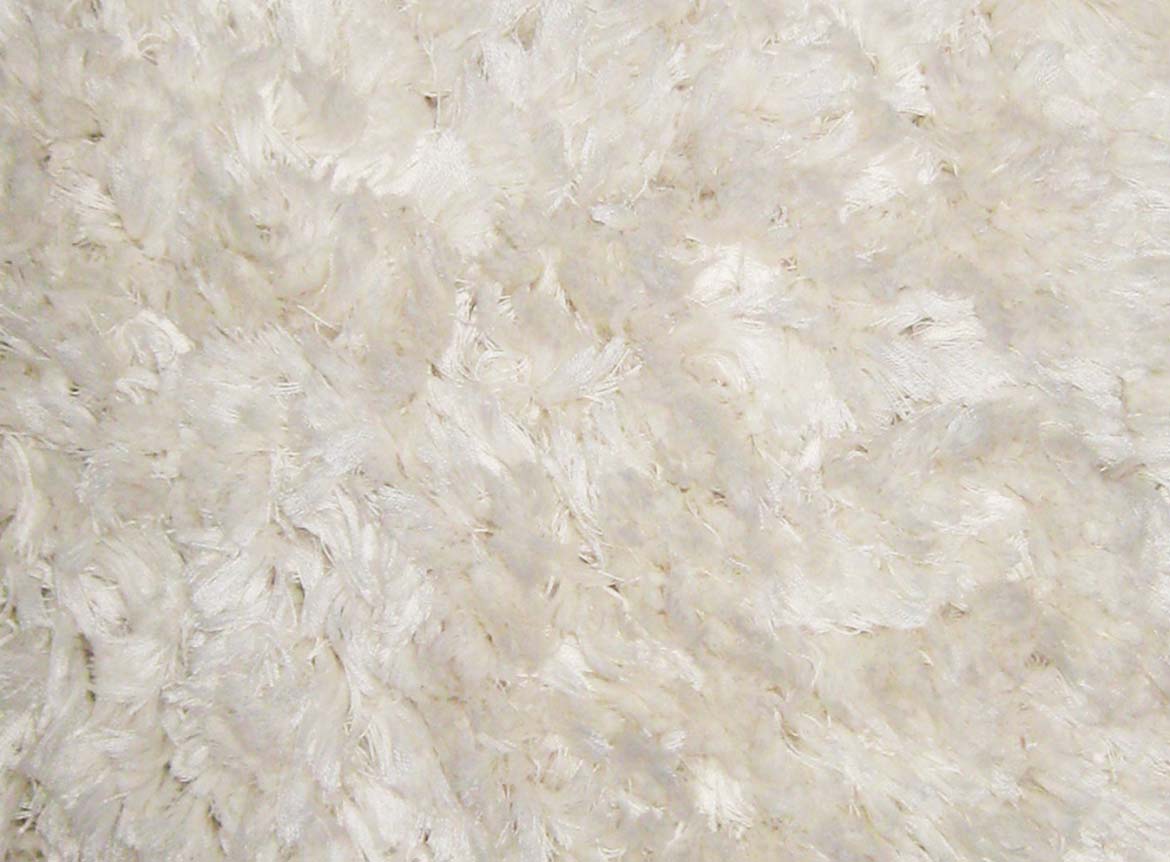 All-white living rooms may incite fear in some people ("No red wine in here!"), but the look is so incredibly elegant and calming that it's hard not to love. The secret to keeping a monochromatic space from veering into boring territory is paying close attention to the details, both architectural—exposed beams, floor-to-ceiling windows—and decorative (think a shiny, ultra-reflective finish on the ceiling). All together, these subtle moments add up to a rich, layered experience that the lack of bright color only accentuates. Here, we gathered our favorite white living rooms from the archives so you can see for yourself.
Designer Jennifer Post redesigned a diamond dealer's Manhattan apartment. A vintage Stilnovo light fixture from John Salibello Antiques hangs in the living room, where a cocktail table and console, both by Post, mingle with a Minotti sofa and armchair, the latter clad in a Pierre Frey faux suede; the bowl is by Donna Karan for Lenox, the painting is by James T. Greco, the sculptures are by Martha Sturdy (on the table) and Louise Nevelson, and the rug for sale in NYC is by Doris Leslie Blau.
Photo: Thomas Loof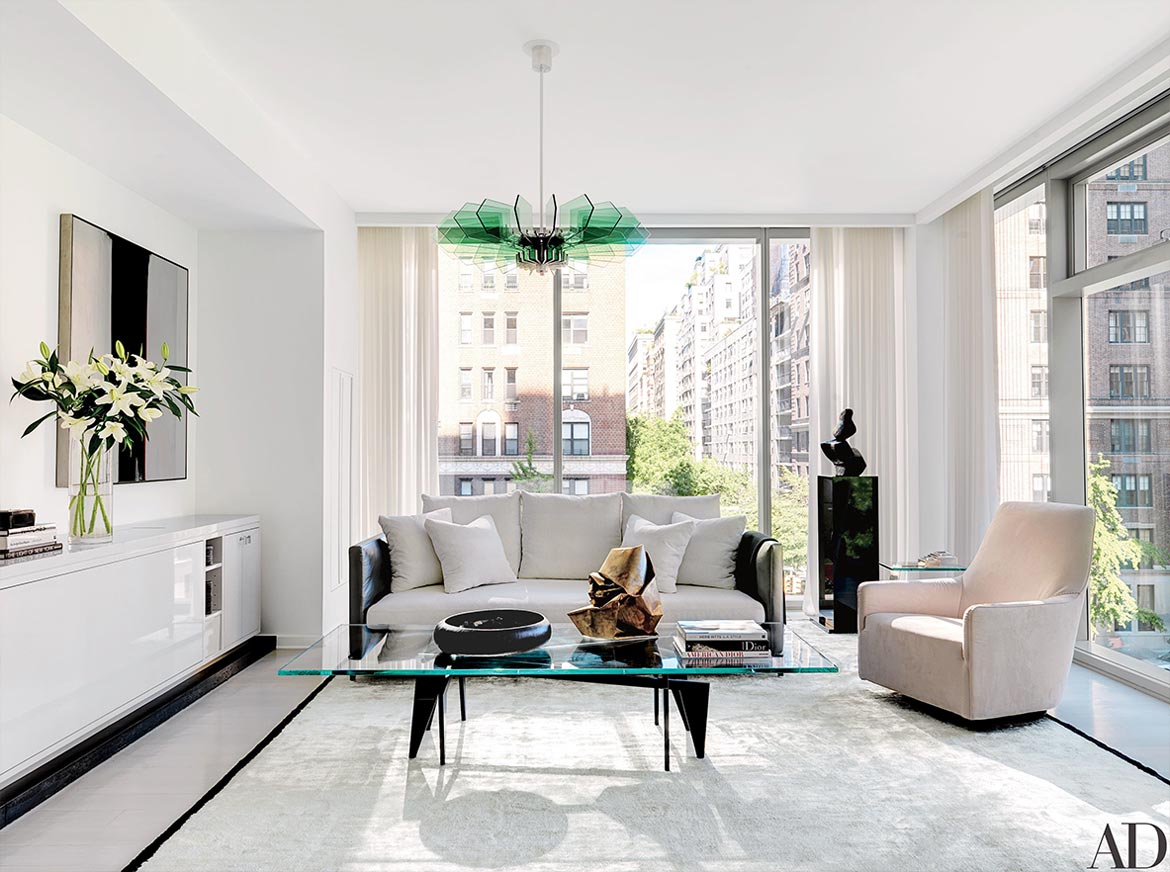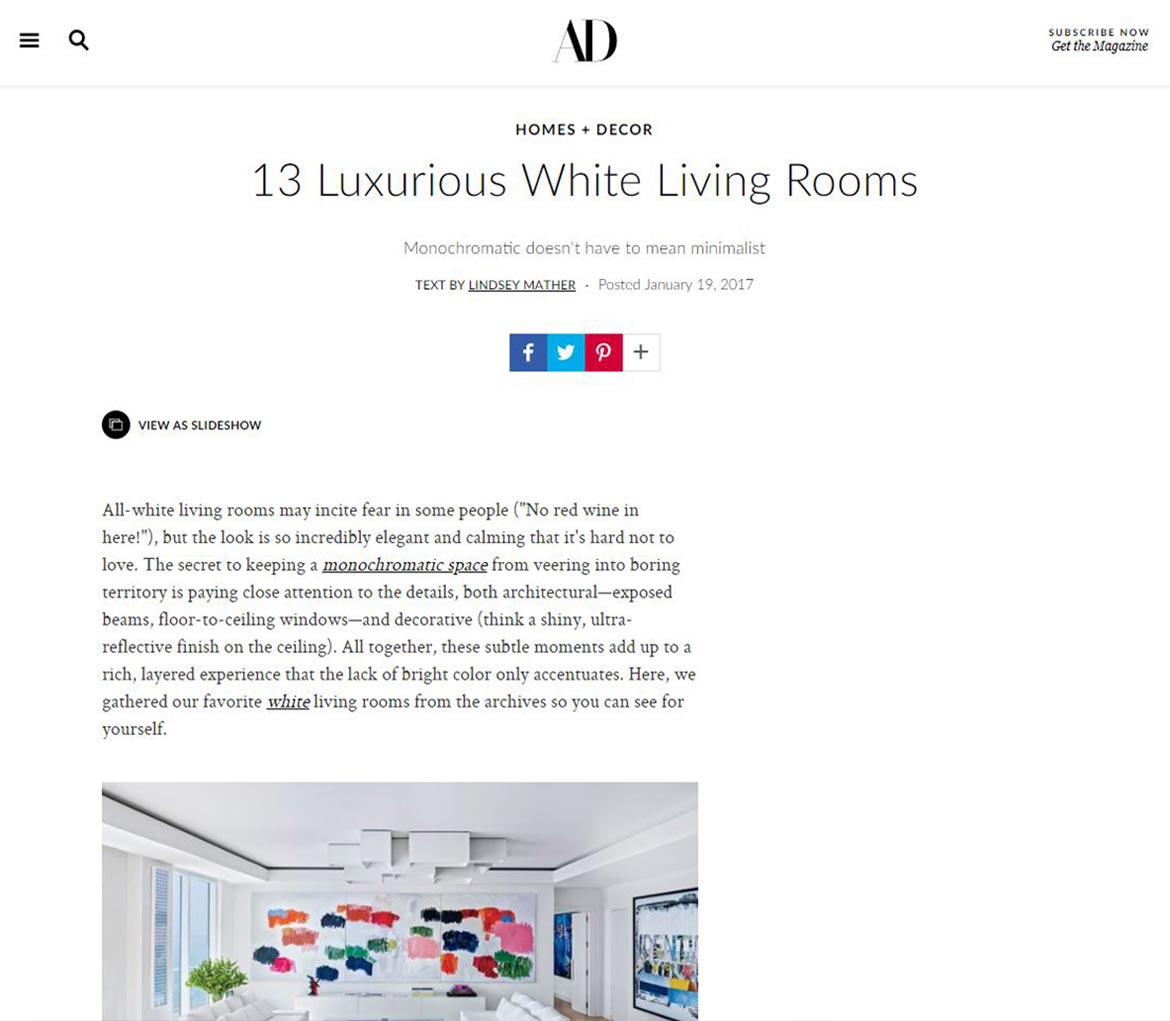 This article originally appeared in the January 2017 issue of Architectural Digest