Originating from Arizona, Amy Lau is a perfect fusion of a designer and an artist. Her sharp eye and passion for architectural beauty have been developed by studying renowned historians. She received thorough education at the reputable Sotheby's Institute of Art where she obtained her Master's in Fine and Decorative Arts, as well as a degree in Art History.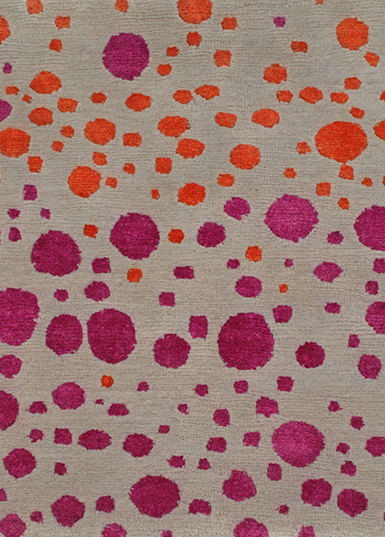 After graduation, Amy acted as a director at the prestigious Thomas O'Brien's Aero and served for five years as the design director of exquisite Lin-Weinberg Gallery in New York, which specializes in international mid-century modernism. With so much experience, in 2001 she founded her own interior design firm – Amy Lau Design.
As every true artist, Amy devotes a lot of attention to detail – her projects are extremely refined and elaborate. Nonetheless, they do not lose the feel of warmth and coziness. The designer imbues all interiors with her inner spark and expressiveness. Being widely inspired by the stunning beauty of nature, Lau largely incorporates its elements into her work, e.g. by using raw materials or recreating natural forms and landscapes. She is neither afraid to adorn a wall with a tree-like ornament, nor to place actual tree trunks in a room. Her work is saturated with modernist principles, therefore all her creations are balanced in terms of scale, texture, color, shape and comfort. "I begin each project getting to know the surroundings of the environment so I can understand the foliage, light, skylines, and other natural elements, as well as considering the clients' lifestyles and what their visual preferences are. With this foundation, I create a unique space through this framework that is timeless and elegantly modernist by using a mix of furnishings, fabrics, lighting, and art with varying textures and complementary hues. I will often commission site-specific work where needed to create a warmth and expressiveness", Amy comments on her work style. She is known for establishing a profound relation with a client in order to achieve the best possible results – after all, she designs personal and intimate living spaces. "When you look at the overall goal for any client, regardless of specific preferences, it is always to create a home that feels comfortable, livable, and uniquely their own. The only way I can deliver this to a client is by communicating effectively throughout the entire process, and that is facilitated with good chemistry. As a designer, it is my job to dig deep to figure out what the client really wants, and then use my resources and expertise to deliver a home that is as beautiful as it is practical for the way they like to live.", she says. Amy's company has completed numerous grand ventures from commercial show houses and boutiques to residential estates. Her creativity is reflected in such unconventional projects as bloody dining room and kitchen created for the Metropolitan Home's Showtime Showhouse, inspired by the captivating series "Dexter".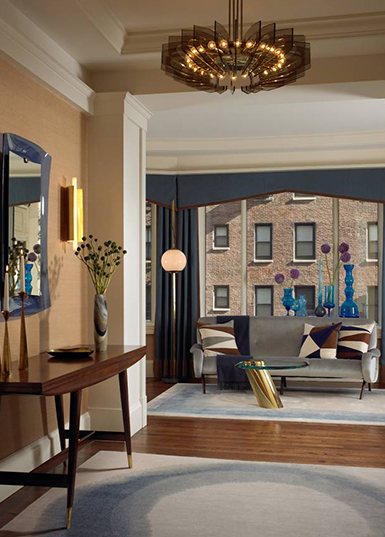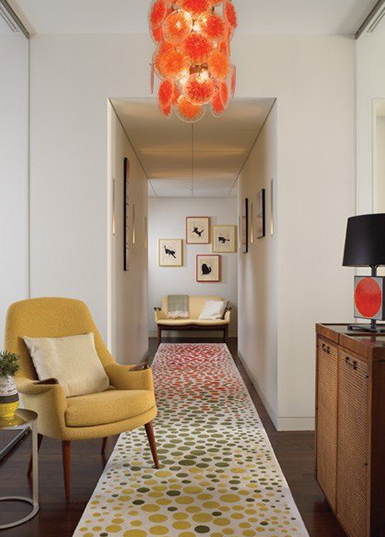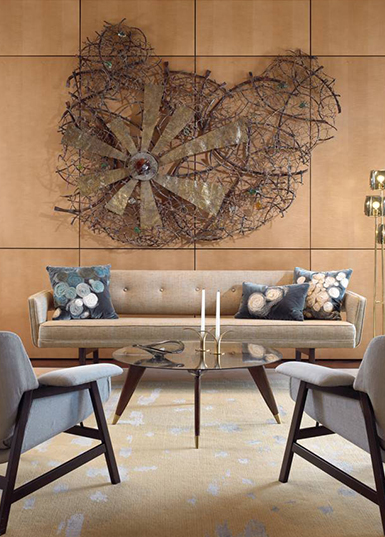 Ten years after the foundation, Amy Lau Design published a monograph, and in 2012 Amy accepted an honorary doctorate from New York School of Interior Design. This versatile woman co-created the Design Miami fair – a commercial platform for exhibiting galleries specializing in collectible design. On the top of that, Amy is no stranger to designing decorations – with Doris Leslie Blau she created a line of colorful wool-and-silk modern rugs. She is truly the artist of design in each and every aspect.
The source of quotes: ;