San Antonio is a major city located in south-central Texas. Its rich colonial heritage has a great impact on city's culture and art, making it a popular tourist destination in the state. Named after Saint Anthony of Padua, San Antonio boasts not only a beautiful cityscape, full of 18th century structures, but also a wide cultural offer, as those who visit it can indulge in city's multiple museums and art galleries. A specialist rug dealer in western and oriental rugs and carpets, Doris Leslie Blau's impressive collection of antique rugs include rare Turkish, Persian and Indian masterpieces, many of which date back to the Medieval Age. Some of these rugs are so rare that no more than a few exist in the entire world.
Doris Leslie Blau has always tried to bring the charm enclosed in antique rugs closer to people, closer to you. We opened our galleries in multiple locations in order to let you experience the sheer beauty of antique, vintage Persian rugs, oriental rugs and carpets with your own eyes and hands.
Exclusive collection of antique, vintage, Persian rugs for sale including our famous collection of extra large area rugs by Doris Leslie Blau. Nader Bolour the owner of Doris Leslie Blau's rugs and carpets gallery is the largest rugs dealer in the world. We invite you to view the largest collection of antique carpets and rugs for sale.
Here at Doris Leslie Blau we are immensely proud to carter to the needs of our San Antonio based clientele with best antique rugs available on the market. Our ties to the city reach even deeper, as in order to keep up with changeable trends our gallery works closely with local interior designers.
What matters the most to us is your satisfaction with our antique carpets
In order to deliver you best antique and vintage carpets, we offer fast and inexpensive (sometimes even free!) shipping all over the world, straight from our New York City based gallery, permeated with the magic of antique, vintage and modern rugs. As always, we care about your satisfaction the most, so do not hesitate to contact us if you have any questions about our fabulous rug collection and shipping process. Doris Leslie Blau's webpage offers you the ultimate shopping experience, allowing to filter through every carpet in our possession using categories such as size, color, origins and age. Moreover, if you desire something original, we also offer a possibility of ordering a custom rug, made just for your liking. Our New York City based gallery strives to deliver our wide clientele best quality antique carpets and vintage rugs. From businessmen to Architectural Digest's "Top 100 Designers", our clients show Doris Leslie Blau their loyalty, knowing that we offer the highest standards of service. Doris Leslie Blau has also established itself as a leading source of fine new and custom rugs based on patterns by many well-known contemporary designers, including Jed Johnson Associates and Amy Lau!
San Antonio's history
The story of San Antonio began on June 13 in 1691, when a group of Spanish Catholic explorers and missionaries found the river and the settlement of indigenous Payaya people. However, any major human settlement was not erected in this place before 1718. After the intervention of Father Antonio de Olivares, a priest who visited the site in 1709, the Misión de San Antonio de Valero , known as the Alamo, was build, thus creating a foundation for new community. In the 1731 a group of immigrants from Canary Islands arrived to the settlement, at that time called Villa de Béjar. They formed the basis for the first regularly organized civil government in Texas and even today older families of San Antonio trace their descent from the Canary Island colonists. With time, San Antonio grew, effectively becoming Texas' biggest Spanish settlement. In the 1836, the city was a scene for one of America's most famous battles, the Battle of Alamo. After abolishing Mexian Constitution of 1824, chaos in Mexican governed territories ensured, which prompted American army to try and capture San Antonio. Although they succeeded, the Texan forces were ultimately outnumbered and defeated. This even greatly influenced the army, who under the rallying cry of "Remember the Alamo" was able to defeat the enemy and capture San Antonio once again. Sadly, after the Mexican–American War San Antonio's population was decimated and saving the city was possible only due to a large amount of immigrants who arrived there in the 1860's. Following the Reconstruction Era in 1877, developers constructed the first railroad to San Antonio, connecting it to major markets and port cities. At the beginning of the 20th century, the streets of the city's downtown were widened to accommodate street cars and modern traffic, resulting in demolition of many historical buildings.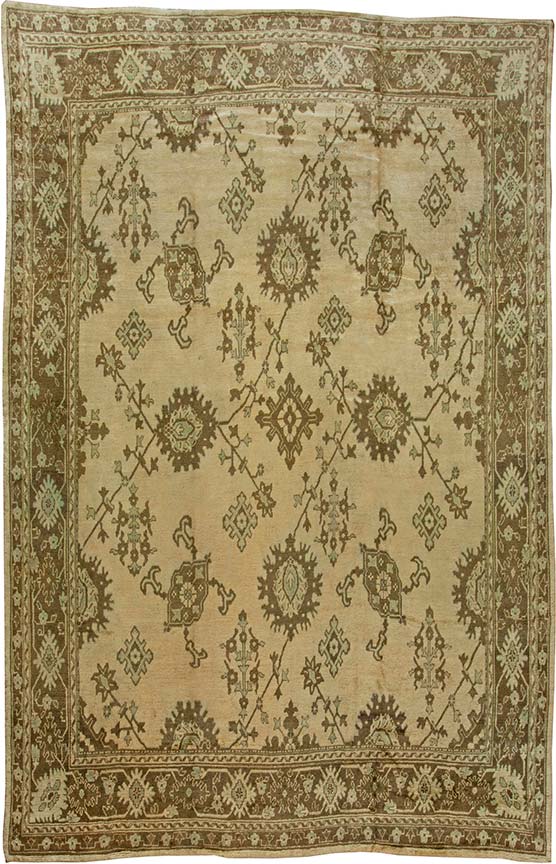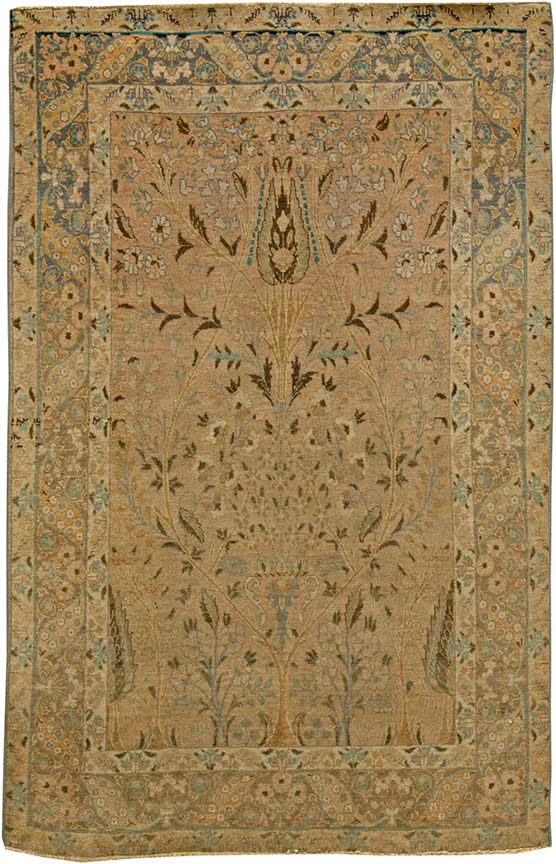 Doris Leslie Blau's owner – Nader Bolour
Nader Bolour, Doris Leslie Blau Gallery's owner, made a name for himself as an ingenious businessman. Gallery's great success on the antique and vintage rug market is due to its owner business sense, original thinking and, most importantly, immeasurable experience. With his finger constantly on the pulse of an ever-changing market and an unprecedented eye skilled in finding rare specimens, he instituted a new quality of the carpet dealership. His first meeting with Doris Leslie Blau in 1978, changed Nader's life forever. Few years later, when the two of them met again, they formed a partnership. Nader purchased Doris Leslie Blau Gallery in 1997. However, besides being the man of business, Nader is also an artist and admired designer. Despite being classical, his patterns contain hints of modernism, making them unique.
Culture and entertainment in San Antonio
Both the Alamo and San Antonio Missions National Park were designated by UNESCO as World Heritage Sites in 2015, however those are not the only places of historical importance in the city. Mission San Jose and King William Historic District are reminders of city's old days and its humble beginnings. Tourists might be especially interested in the San Antonio River Walk, a network of walkways along the banks of the San Antonio River, one story beneath the streets of the city. The River Walk is lined by various bars, shops, restaurants and public art pieces. Considered to be an important part of San Antonio's cityscape, it is a must-see for its visitors. The city is also a home to two famous amusement parks, Six Flags Fiesta Texas and Morgan's Wonderland. According to the San Antonio Convention and Visitors Bureau, San Antonio is visited by about 32 million tourists a year! The city annually organizes the Texas Folklife Festival, the biggest cultural even in the state. Located on the grounds of the Institute of Texan Cultures, the festival brings together more than 40 different cultural groups in order to celebrate San Antonio's rich heritage.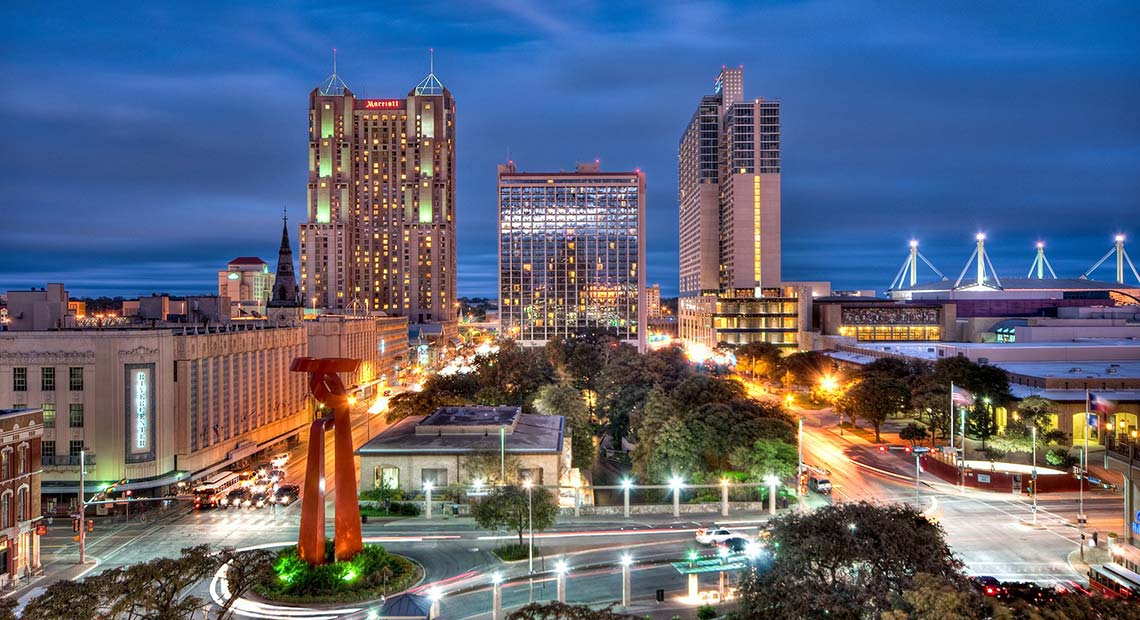 Doris Leslie Blau on San Antonio
San Antonio's historical importance make it a frequently visited by tourists from around the world. The city is immensely proud of its history and culture, which is easily seen in the abundance of festivals which celebrate San Antonio's diversity. If you are interested in purchasing a high quality american rugs, be sure to visit our webpage, where you can comfortably browse through available pieces. For those most demanding we offer the possibility of ordering a custom carpet, created just for you! All of our rugs are of highest quality, made of best materials available. Wherever you need an antique rug or maybe something more contemporary, Doris Leslie Blau is m happy to serve you with our expertise and excellent service.