Saudi Arabia's capital city, Riyadh is a picturesque city located n a desert plateau in the very heart of the country. Famous for its marvelous skyline marked with skyscrapers and a sky bridge connecting 2 towers and rich history, Riyadh is considered to be region's major financial and cultural hub. Doris Leslie Blau has always tried to bring the charm enclosed in antique rugs closer to people, closer to you. We opened our galleries in multiple locations in order to let you experience the sheer beauty of antique, vintage Persian, oriental rugs and carpets with your own eyes and hands.
Exclusive collection of antique, vintage, Persian rugs for sale including our famous collection of large area rugs by Doris Leslie Blau. Nader Bolour the owner of Doris Leslie Blau's rugs and carpets gallery is the largest rugs dealer in the world. We invite you to view the largest collection of antique carpets and rugs for sale. A home to over 6 million people, the city is one of the most popular destinations for businesses and tourism in Saudi Arabia. Doris Leslie Blau is proud to deliver our high quality antique rugs and contemporary carpets to the homes of Riyadh's residents and in order to keep the best standards of our service, our gallery works closely with some of the city's best interior designers and artists.
Our service and offer
In order to deliver you best antique and vintage carpets, we offer fast and inexpensive (sometimes even free!) shipping all over the world, straight from our New York City based gallery, permeated with the magic of antique, vintage and modern rugs. As always, we care about your satisfaction the most, so do not hesitate to contact us if you have any questions about our fabulous rug collection and shipping process. Doris Leslie Blau's webpage offers you the ultimate shopping experience, allowing to filter through every carpet in our possession using categories such as size, color, origins and age. Moreover, if you desire something original, we also offer a possibility of ordering a custom rugs, made just for your liking.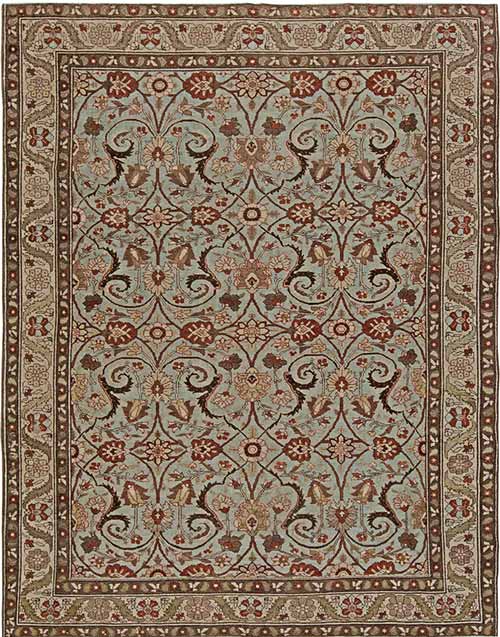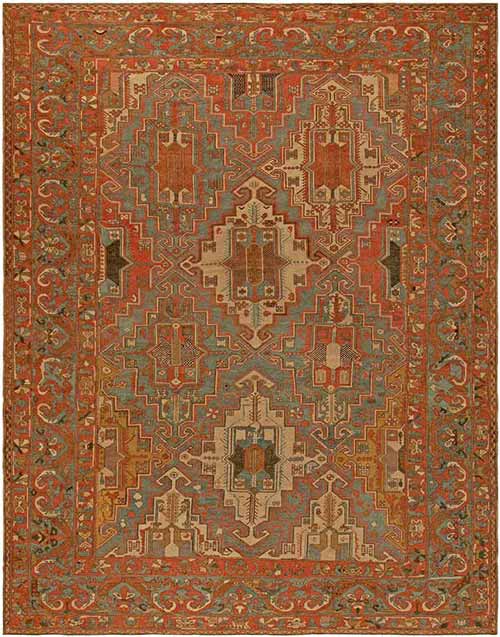 What we care about the most is your satisfaction with our antique carpets
Doris Leslie Blau delivers best quality antique carpets and vintage rugs ever since our inception in 1965. Our gallery boasts one of the greatest collection of antique rugs in the world, something that earned us a loyal clientele. As many of our clients are among Architectural Digest's "Top 100 Designers", we often carpets in interiors of awarded designers is an everyday occurrence, Doris Leslie Blau is also a leading source of fine new and custom rugs based on patterns by many well-known contemporary designers, including Alberto Pinto and Amy Lau.
Riyadh's history
In the past known as Hajr, the city was founded by the tribe of Banu Hanifa and served as the capital of the province of Al Yamamah. After Al-Yamamah broke away from the Abbasid Empire in 866 and the capital was moved to nearby Al Kharj, the city then went into a decline. The city broke into separate settlements and estates, one of which was Riyadh. In the 18th century, a refugee from neighboring town of Manfuha took control of Riyadh and circled it with a wall. In 1774, after long years of wars, the First Saudi State was formed and Riyadh became its capital. However, the State was destroyed by Egyptian forces sent on behalf of the Ottoman Empire. In 1823, Turki ibn Abdallah chose Riyadh as the new capital of the Second Saudi State, which was under the control of Egipt. In the 1940's Riyadh evolved from an isolated town into a spacious metropolis. When King Saud came to power, Riyadh was considerably modernized and the development of Annasriyyah, the royal residential district began in 1950. New neighbourhoods and parts of the city were designed following the example of American cities, created in grid-like squares and connected by main roads.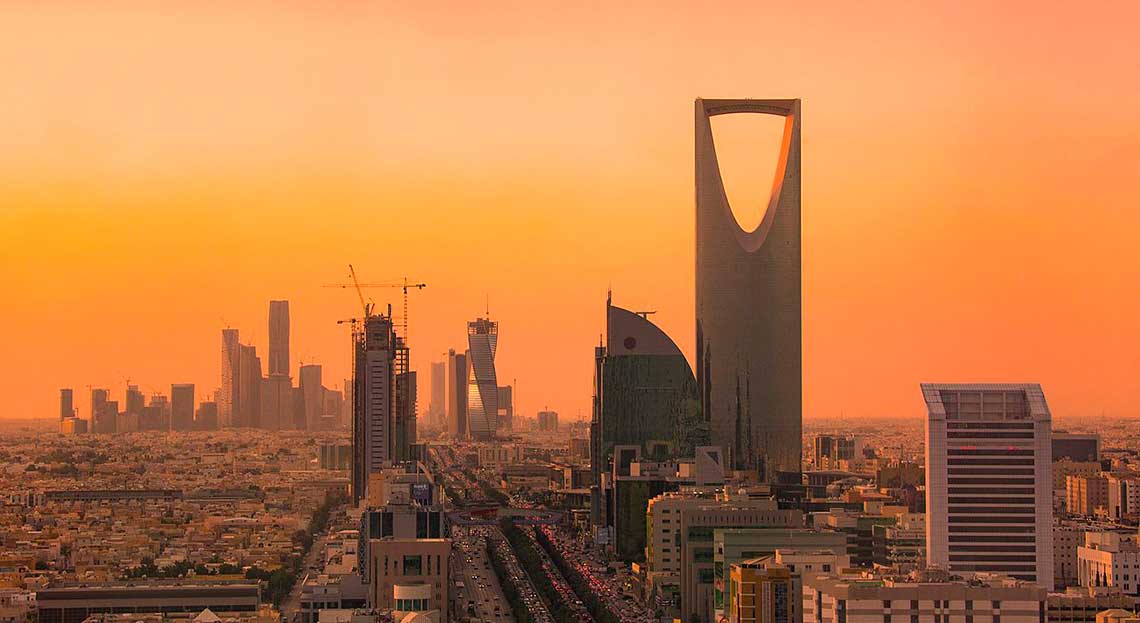 Doris Leslie Blau's owner – Nader Bolour
Doris Leslie Blau Gallery's owner, Nader Bolour, made a name for himself as an ingenious businessman. His family established the Bolour&Sons enterprise in the 1920's in Iran and quickly gained recognition as one of the most distinguished rug dealers worldwide. The Bolours created Y&B Bolour in 1978, after moving their business to London, where Nader Bolour had his first meeting with Doris Leslie Blau, a great connoisseur of antique Oriental rugs. Few years later, when the two of them met again, they formed a partnership. However, Nader is not only a man of business – he is also an artist. He established himself as talented designer. Nader's creations are classical, yet contain hints of modernism. Whether you seek a rug from Nader or you desire his original design, you can rest assured that he is prepared to deliver a bit of soul to your home.
Culture and entertainment in Riyadh
Few architectural remnants of the original Riyadh remain today, with the Masmak fort, now a museum, and parts of the original wall structure being most prominent examples. The King Abdulaziz Historical Centre is a complex of historical structures of which King Abdulaziz's Murabba Palace build in 1938 is best known. Some villages and towns located nearby Riyadh such as Diriyah, Manfuha and Wadi Laban. kept their past look. Nowadays The Saudi Commission for Tourism and Antiquities is making great efforts to revitalize the historic architecture in Riyadh and whole Saudi Arabian Kingdom. The National Museum of Saudi Arabia, opened in 1999, combines several collections and pieces, which were previously scattered over several institutions in Riyadh and the Kingdom. One of its biggest attractions, , the meteorite fragment known as the "Camel's Hump" that was before on display at the King Saud University in Riyadh. The city annually host the Souq Okaz literary festival, during which More than 2,000 intellectuals, writers, poets and media personalities from the Saudi Arabia gather together. Riyadh Festival for Shopping & Entertainment on the other hand, is targeted towards tourists and strives to promote the city as tourists destination. According to statistics, in 2016 it was visited by over 9 million people.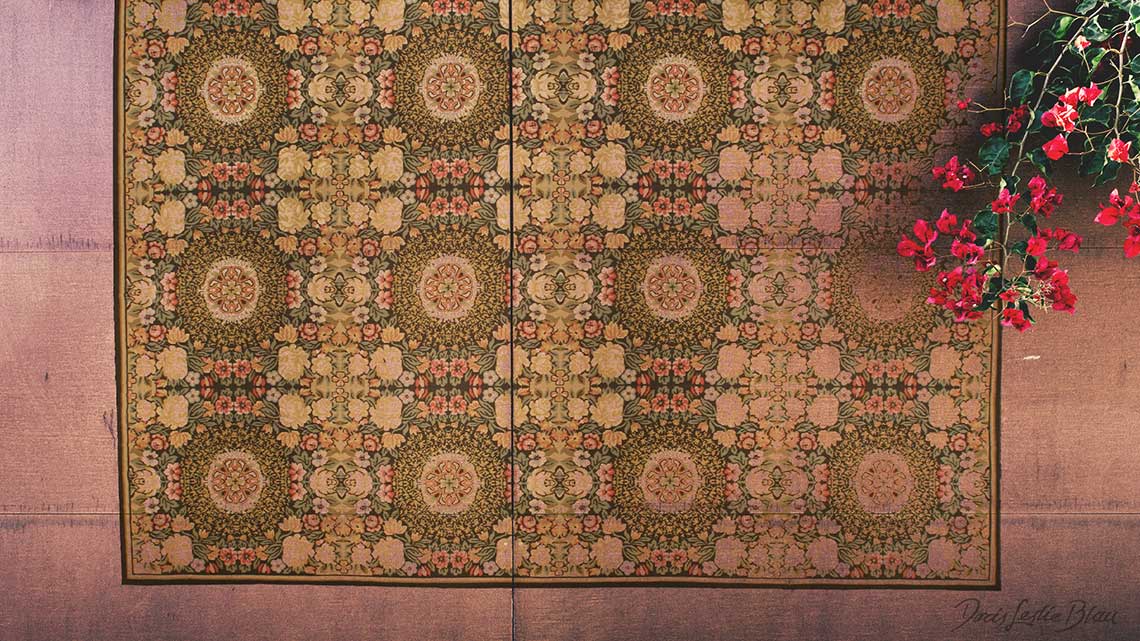 Doris Leslie Blau on Riyadh
As Saudi Arabia's capital, Riyadh set high standards for other cities in the country. Its luxurious look and modern solutions do not change the fact that Riyadh loves and reveres its past. If you are looking for an elegant antique rug or simplistic contemporary carpet, we would like to encourage you to visit Doris Leslie Blau's webpage and indulge in relaxing shopping experience. Thanks to our precise filters and tools, looking for a perfect carpet is easier than it have ever been! For our most demanding clients we offer the possibility of designing a custom carpet.