San Juan is not only Puerto Rico's political capital, but also a cultural one. Located on the Atlantic coast, it features picturesque beaches, luxurious resorts and a vivacious nightlife, making it a perfect holiday spot for those starved sun and entertainment. However, San Juan is also very famous for its exquisite Spanish architecture and rich cultural life that carters to both locals and tourists. A specialist, antique oriental rugs dealer in oriental and western rugs and carpets, Doris Leslie Blau's impressive collection of antique rugs include rare Turkish, Persian and Indian masterpieces, many of which date back to the Medieval Age. Some of these rugs are so rare that no more than a few exist in the entire world.
Doris Leslie Blau has always tried to bring the charm enclosed in antique, Persian rugs closer to people, closer to you. We opened our galleries in multiple locations in order to let you experience the sheer beauty of antique, vintage Persian, oriental rugs for sale with your own eyes and hands.
Exclusive collection of antique, vintage style rugs for sale including our famous collection of large area rugs by Doris Leslie Blau. Nader Bolour the owner of Doris Leslie Blau's rugs and carpets gallery is the largest rugs dealer in the world. We invite you to view the largest collection of antique carpets and rugs for sale.
Doris Leslie Blau is immensely proud to supply our clients from San Juan with best quality antique rugs and contemporary carpets available. We draw inspiration from the city's colorful lifestyle and many of its interior designers work closely with our gallery in order to ensure that we will always keep up with the newest trends in Puerto Rico.
What matters to us the most is your satisfaction with our antique rugs
Since our inception in 1965, Doris Leslie Blau Gallery sets new standards of service by delivering best quality antique carpets and vintage rugs wherever they are needed. Our gallery is home to some of the most spectacular rugs of every origin imaginable, including Oriental, European and Persian carpets. Famous designers regularly use our antique rugs in their interiors and many of our clients are among Architectural Digest's "Top 100 Designers". Doris Leslie Blau has established itself as a leading source of fine new and custom large area rugs based on patterns by many well-known contemporary designers, including Tommy Hilfiger and Nanette Lepore.In order to deliver you best antique and vintage carpets, we offer fast and inexpensive (sometimes even free!) shipping all over the world, straight from our New York City based gallery, permeated with the magic of antique, vintage and modern rugs. As always, we care about your satisfaction the most, so do not hesitate to contact us if you have any questions about our fabulous rug collection and shipping process. Doris Leslie Blau's webpage offers you the ultimate shopping experience, allowing to filter through every carpet in our possession using categories such as size, color, origins and age. Moreover, if you desire something original, we also offer a possibility of ordering a custom rug, made just for your liking!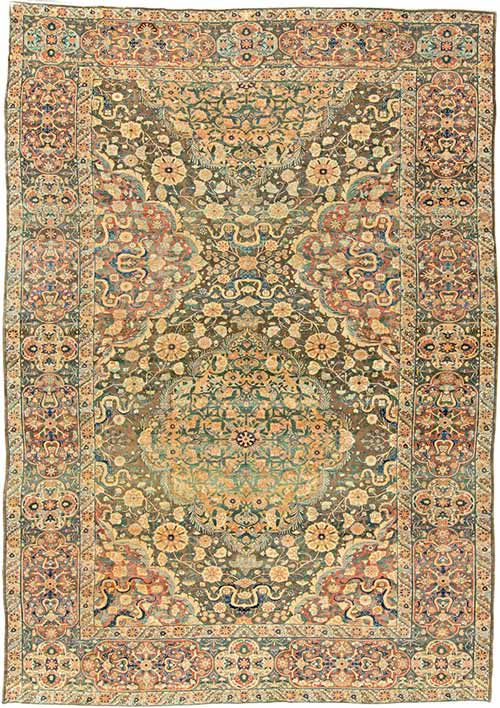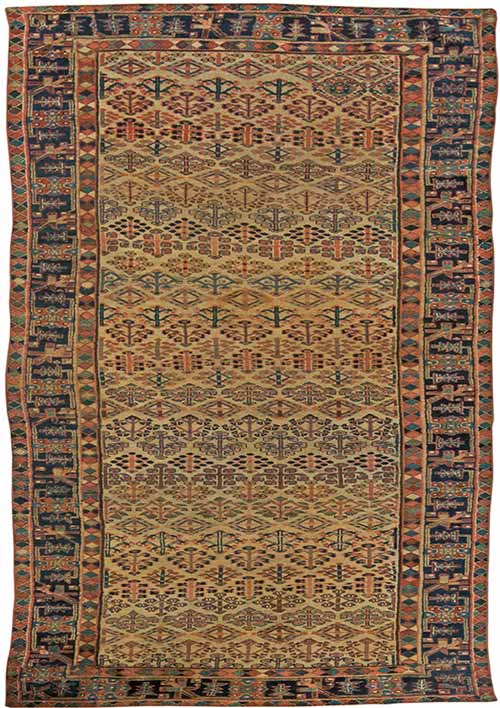 San Juan's history
San Juan was founded by Spanish colonists in 1521. At first it was named Ciudad de Puerto Rico , "Rich Port City", although its formal name was Puerto Rico de San Juan Bautista. At the time of colonization, San Juan was used by Spanish merchant and military ships. Because of its convinient localization between both Americas, San Juan was used to transport precious metals such as gold and silver to the Europe and because of that became a frequent target of attacks. In order to protect the city, it was heavily fortified and fortresses such as El Morro and La Fortaleza remain to this day and serve as landmarks. Those defenses protected the city during a few major attacks in its history, such as in 1595 from the English led by Sir Francis Drake, in 1625 from the Dutch forces led by Captain Balduino Enrico and the British attack in 1797, led by Sir Ralph Abercromby. However, in 1898 Spain ceded the island to the United States after the end of Spanish-American war.
Doris Leslie Blau's owner – Nader Bolour
Nader Bolour, Doris Leslie Blau Gallery's owner, is widely known as talented businessman. His family established the Bolour&Sons enterprise in the 1920's in Iran and quickly gained recognition as one of the most distinguished rug dealers worldwide. Meeting Doris Leslie Blau in 1978 changed the course of Nader's life forever. The two of them immediately struck up a friendship and a business partnership. In 1997 Nader purchased Doris Leslie Blau Gallery and continues to shock the world of interior design with his bold and ingenious decisions. Nader Bolour is also a professional designer and his love for rugs is reflected in the approach of his employees. Whether you seek a rug from Nader or you desire his original design, you can rest assured that he is prepared to deliver a bit of soul to your home.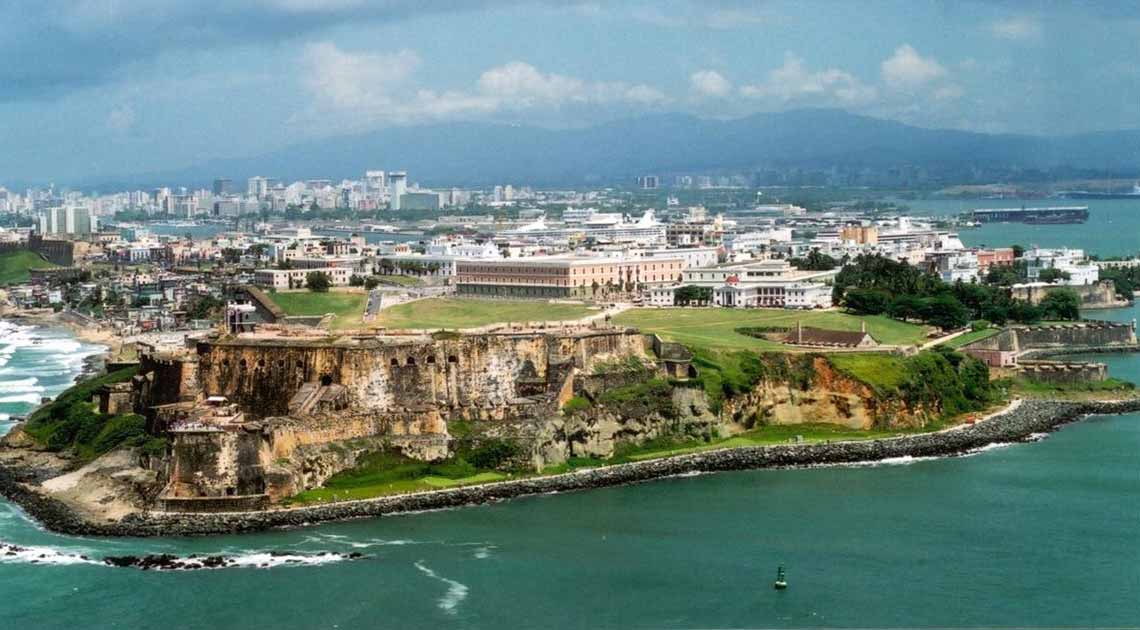 Culture and entertainment in San Juan
Nowadays San Juan is a city of history and culture. It's architecture is considered to be unusually diverse, due to all the cultural influences received during its existence. The city's oldest part, known as Old San Juan, consist almost solely of the buildings influenced by the Spanish architecture and many of its buildings, such as Ballajá Barracks, have been restored and serve as either government offices or museums. La Fortaleza, city's most famous landmark and a fortress of great historical importance, which has served as the residence of the Governor of Puerto Rico since the 16th century. It is also worth mentioning that Old San Juan is partly enclosed by massive walls and fortifications built in the past by the Spanish government. The district of Santurce, on the other hand, features a lot of influence from Art Deco. The Puerto Rico Museum of Contemporary Art, located in this district is specialized in contemporary artwork from Latin America and the Caribbean. Each painting is thoroughly judged by painters, art critics, and scholars before allowed to be displayed. The districts of Hato Rey has more modern structures. and features for an example José Miguel Agrelot Coliseum and Tren Urbano Roosevelt station. Other prominent museums of San Juan are the Pablo Casals Museum, the Book Museum, Americas Museum and the National Gallery, which display mostly historic items and artwork alongside contemporary art. The Children's Museum and the Bacardi Distillery located in nearby Cataño are known for their highly entertaining and educating interactive exhibitions..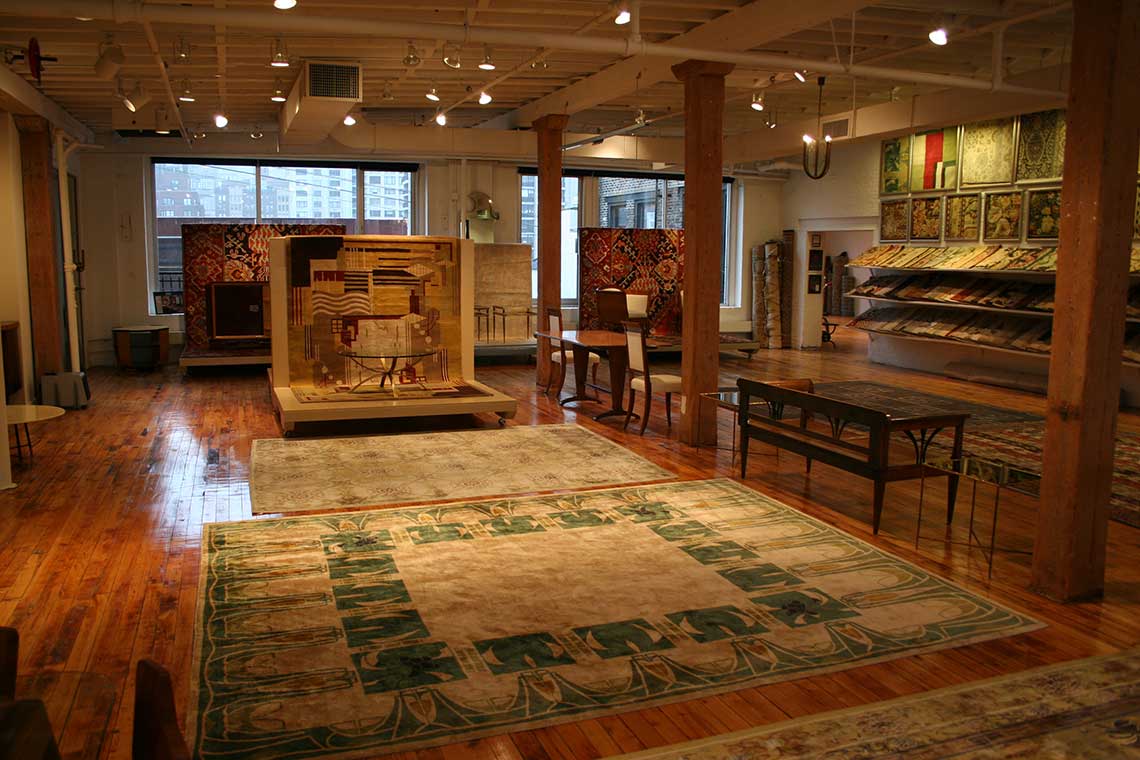 Doris Leslie Blau on San Juan
Puerto Rico's nightlife capital and a great holiday spot, San Juan is widely known amongst travelers and tourist. The city has a lot to offer, from great nightclubs to rich culture and history. Its seductive beauty charmed millions and Doris Leslie Blau is among them. San Juan inspires us with colorful lifestyle and effortless beauty, which can be found in our carpets. If you are interested in purchasing a high quality rug, be sure to visit our webpage, where you can comfortably browse through available pieces. For those most demanding we offer the possibility of ordering a custom carpet, created just for you! If you happen to have any questions or doubts, our qualified staff would be more than happy to help or advise you.