Although relatively small, Luxemburg plays a big role in European politics as the seat of the European Court of Justice, the highest juridical authority in the EU. It's political role makes it undoubtedly famous, but what draw tourists to this country is its unique, but picturesque old architecture and rich cultural life. Doris Leslie Blau has always tried to bring the charm enclosed in antique rugs closer to people, closer to you. We opened our galleries in multiple locations in order to let you experience the sheer beauty of antique rugs and vintage Persian carpets with your own eyes and hands.
Exclusive collection of antique rugs including our famous collection of large area rugs by Doris Leslie Blau. Nader Bolour the owner of Doris Leslie Blau's rugs and carpets gallery is the largest rugs dealer in the world.
As world's last remaining Grand Duchy, headed by a Grand Duke, Luxemburg shows its love for past, but keeps eyes on the upcoming future. Here at Doris Leslie Blau we are proud to supply Luxembourg's citizens in high quality rugs of all origins and ages. From Oriental rugs to Persian carpets, out extraordinary collection seems endless!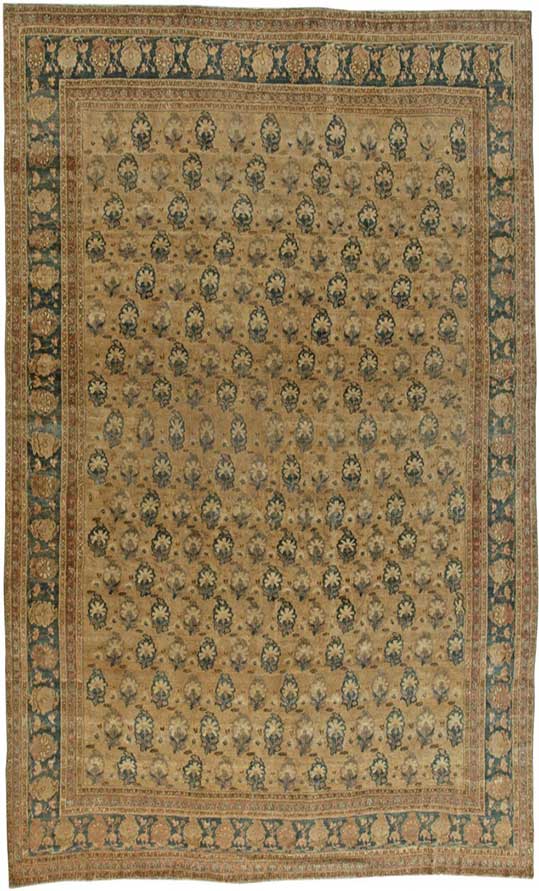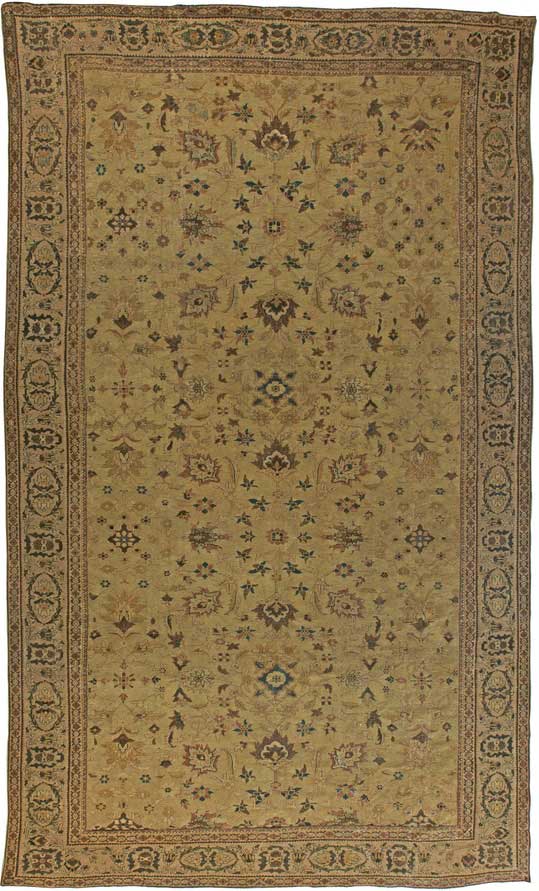 About us
Since our inception in 1965, Doris Leslie Blau Gallery sets new standards of service by delivering best quality antique carpets and vintage rugs wherever they are needed. Our gallery is home to some of the most spectacular rugs of every origin imaginable, including Oriental, European and Persian carpets. Famous designers regularly use our antique rugs in their interiors and many of our clients are among Architectural Digest's "Top 100 Designers". Doris Leslie Blau has established itself as a leading source of fine new and custom rugs based on patterns by many well-known contemporary designers, including Amy Lau and Nanette Lepore. Ask the world's top designers or architects to name their preeminent source of luxurious antique and bespoke rugs and they're likely to point to Doris Leslie Blau!
In order to deliver you best antique and vintage carpets, we offer fast and inexpensive (sometimes even free!) shipping all over the world, straight from our New York City based gallery, permeated with the magic of antique, vintage and modern rugs. As always, we care about your satisfaction the most, so do not hesitate to contact us if you have any questions about our fabulous rug collection and shipping process. Doris Leslie Blau's webpage offers you the ultimate shopping experience, allowing to filter through every carpet in our possession using categories such as size, color, origins and age. Moreover, if you desire something original, we also offer a possibility of ordering a custom rug.
Nader Bolour
Doris Leslie Blau Gallery's great success on the antique and vintage rug market is due to its owner, Nader Bolour, whose business sense, original thinking and, most importantly, immeasurable experience helped us to become one of the best rug dealers in the world. Nader is also an extremely talented designer. His designs are classical, but hints of modernism make them truly memorable. Whether you seek a rug from Nader or you desire his original design, you can rest assured that he is prepared to deliver a bit of soul to your home. With his finger constantly on the pulse of an ever-changing market and an unprecedented eye skilled in finding rare specimens, he instituted a new quality of the carpet dealership. Nader's fateful meeting with Doris Leslie Blau in 1978 marked the beginning of a new era for both gallery and rug industry. Few years later, when the two of them met again, they formed a partnership. Nader purchased Doris Leslie Blau Gallery in 1997.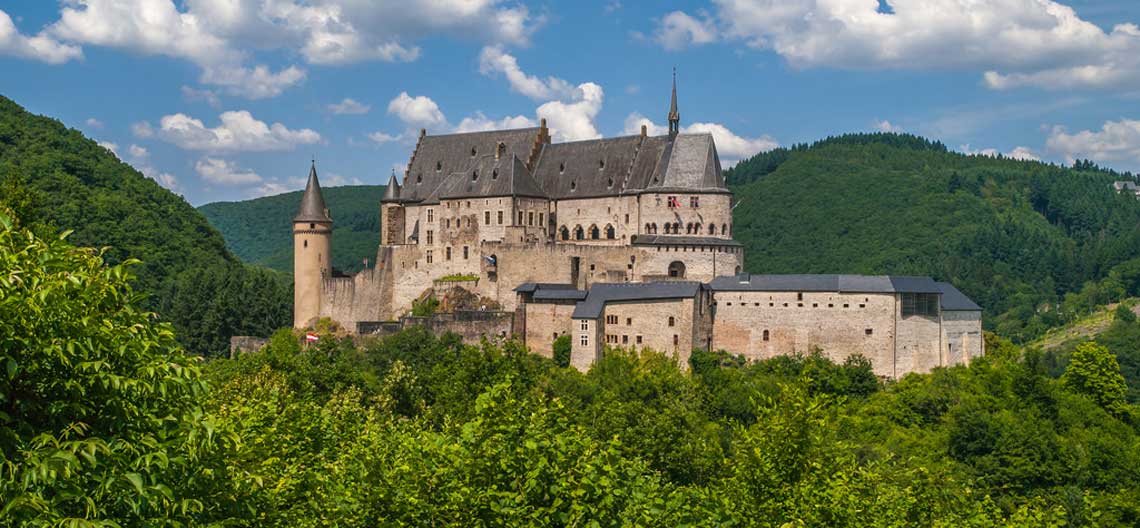 History of Luxembourg
Officially the history of Luxembourg began in year 963, after count Siegfried I obtained land from the Imperial Abbey of St. Maximin in nearby Trier. Although at that time his territory was rather small, Siegfried's descendants managed to increase it through marriages, acquiring vassals and warfare. During the Middle Ages the House of Luxembourg sired four Holy Roman Emperors, earning it substantial favors. In 1354 Luxembourg was elevated from County to Duchy, but since Sigismund, Holy Roman Emperor and Luxembourg's Duke died childless, it was adjoined to the Burgundian Circle and later on, when Habsburgs came into power, to the Seventeen Provinces of the Habsburg Netherlands. The shape of contemporary Luxemburg was established during the Congress of Vienna in 1815 and the country finally became fully independent. However, after Belgian Revolution, French-speaking parts of Luxembourg were ceded to Belgium.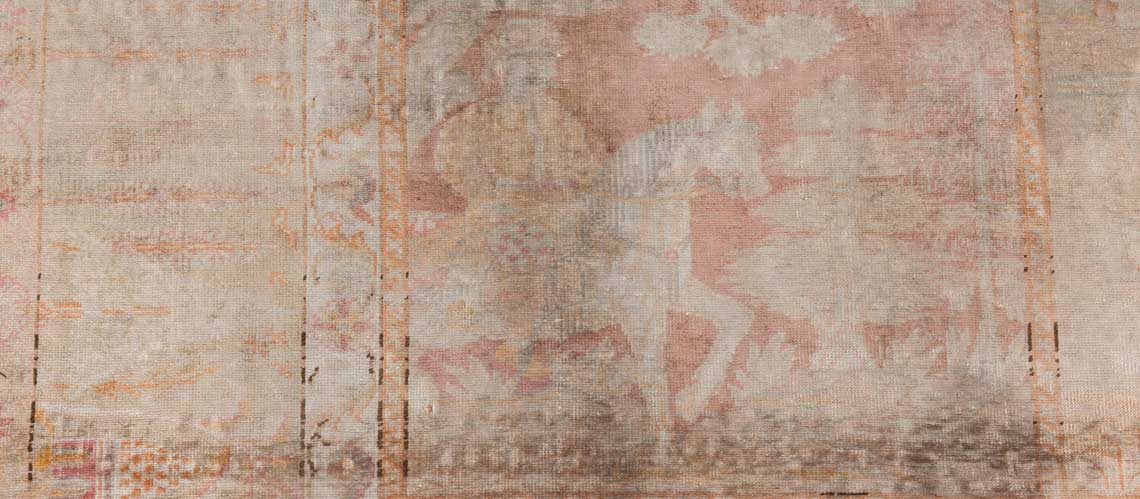 Culture
Luxembourg, country's capital city, was named European Capital of Culture twice, once in 1995 and second time in 2007. This was done in recognition of city's rich cultural life and as an attempt to promote intellectual exchange between countries of Europe. Luxembourg's culture sustains a number of folk traditions, although it remains intertwined with its neighbors, making it essentially a mixture of French and Germanic cultures. It's most notable museums are located mostly in the capital city. Among them are the National Museum of History and Art the Luxembourg City History Museum, and the new Grand Duke Jean Museum of Modern Art . What's more, the city of Luxembourg itself is on the UNESCO World Heritage List, thanks to its impressive fortifications, which played a significant part in country's military history. Luxemburg is also a home to internationally known artists, including the painters Théo Kerg, Joseph Kutter and Michel Majerus.
Nowadays Luxemburg develops nicely as one of Europe's major political players. Thousands of tourists visit the country every day in order to experience some of its legendary beauty and hospitability of its citizens. We are charmed by Luxemburg's unique atmosphere and hope that you will be too! Nothing brings us greater pleasure than knowing many of our exquisite rugs will find home in Luxemburg. If you are interested in purchasing a high quality rug, be sure to visit our webpage, where you can comfortably browse through available pieces. Indulge in the most relaxing carpet shopping experience on the web. Our carefully designed tools and filters will help you to find the rug of your dreams and the diversity of our offer will satisfy even the most demanding connoisseurs Wherever you need an antique rug or maybe something more contemporary, Doris Leslie Blau is m happy to serve you with our expertise and excellent service. From Persian to European, our collection seems to be endless and for those looking for something special, we offer a unique opportunity to design their own custom carpet. If you happen to have any questions or doubts, our qualified staff would be more than happy to help or advise you.