Surrounded by the waters of the Gulf of Mexico to the west and the Atlantic Ocean to the east, Florida is one of the most attractive to tourists and beautiful states in the USA. Not many people realize that it was named by the Spanish conquistador, Juan Ponce de León, who spotted and landed on the peninsula on April 2, 1513. Mesmerized by the awe-inspiring surroundings and thriving nature, Juan called the region La Florida – the Land of Flowers. No wonder this extremely apt name stuck and until today remains valid to even further emphasize the true nature of the blooming state. The people of Florida, well-acquainted with natural wonders, are more than others prone to the fine artistic insight and timeless charm which can be found in antique rugs and vintage Persian carpets. Florida inhabitants easily recognize lush greenery, meandering vines, flourishing botanical motifs and flowering climbers present on the majority of antique carpets, including Persian Kerman, Turkish Sivas or Indian Mughal rugs. This is why for over 45 years Doris Leslie Blau has been a trusted purveyor of antique rugs for Miami, FL.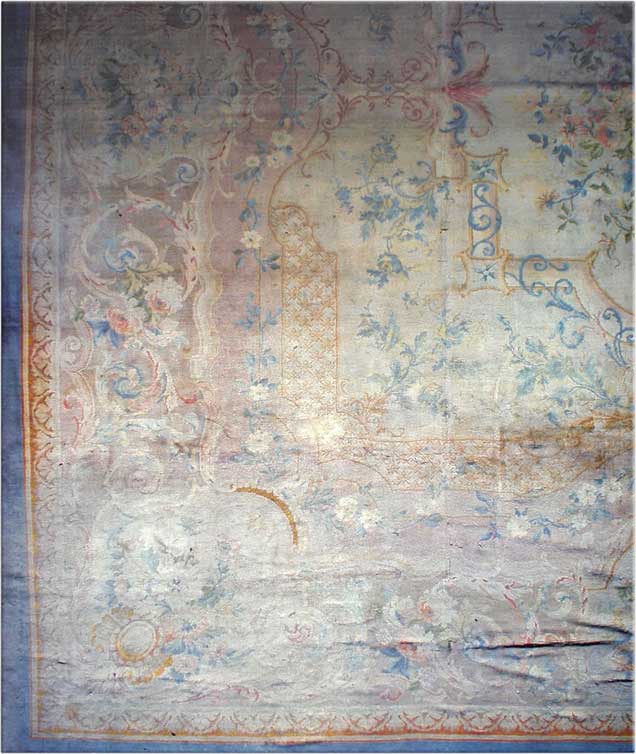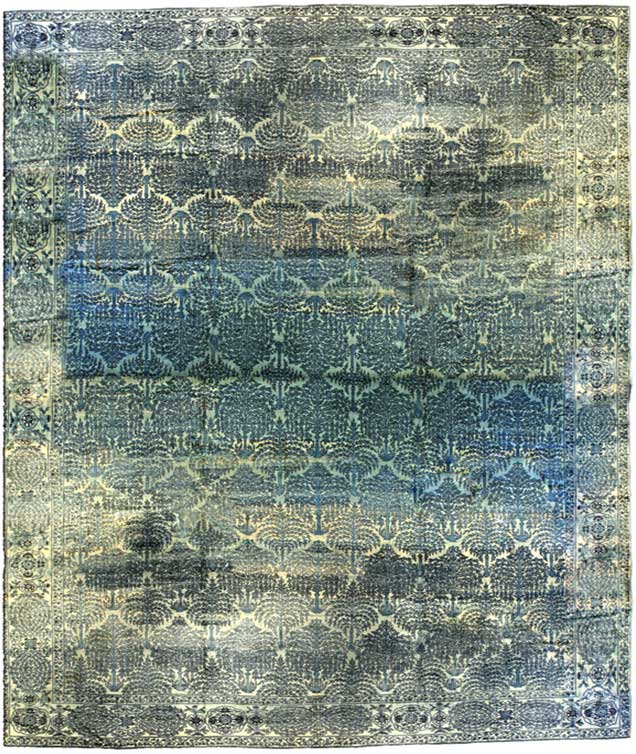 Iconic oriental rug motifs, such as a Shah Abbas, palmette, Persian rugs like rose, lotus, iris, lily, tree of life or pomegranate perfectly fit into exuberant Florida aesthetics. It is confirmed by the tremendous interest of the Land of Flower's dweller in all kinds of rugs, from these old and venerable, through vintage up to new and custom made but deeply embedded in long-established weaving traditions . However, spellbinding patterns, rich color palettes and profoundly thought-out designs are equally important to masterful execution and this one, in case of antique rugs provided by Doris Leslie Blau, is absolutely impeccable. As a dealer, we stand against the mass production of disposable goods and believe in durable utilitarian objects that have a chance to serve their owners for generations without any signs of wear or damage. Our antique and vintage rugs are in ideal condition due to having been thoroughly hand-knotted of the first-rate materials, including wool, cotton, silk, hemp, as well as metal threads, in accordance with old and refined techniques by a skilled artisan. Only such meticulous making can ensure that a rug will survive for many centuries, continuously pleasing the eyes with its irresistible beauty, the hands and feet with soft and a luminous pile and the hearts with nostalgic references and historic heritage.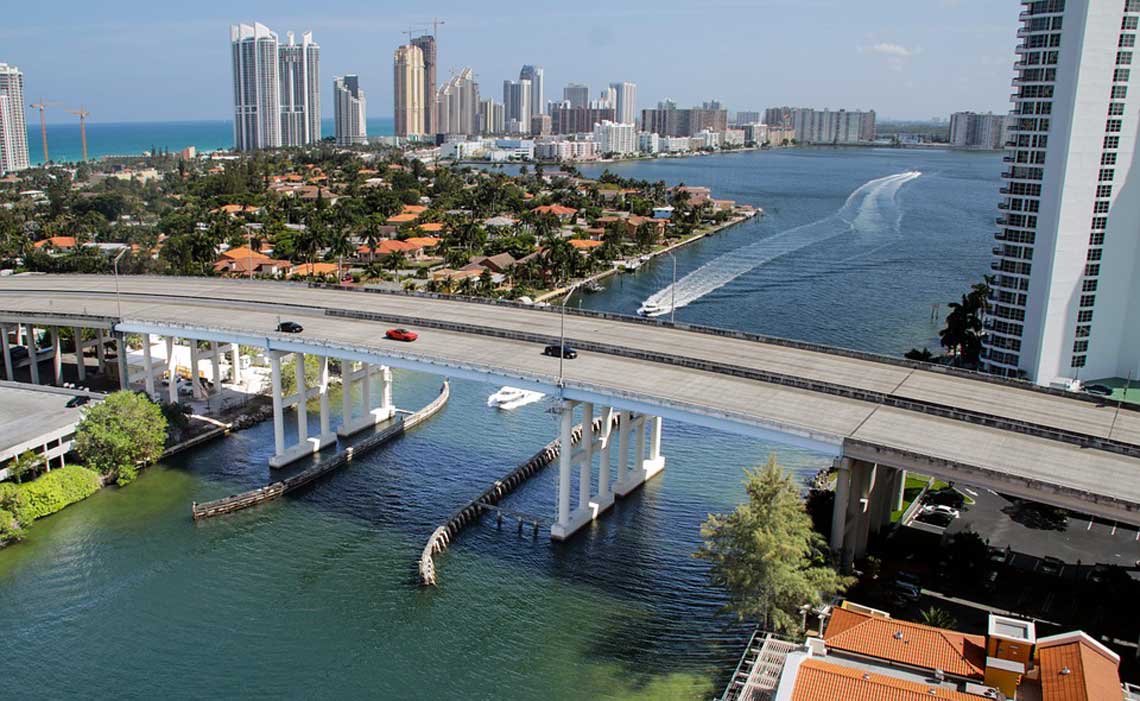 Our company has been honing the knowledge about all kinds of rugs for over 45 years. Thanks to our commitment and the expertise that we've acquired, our New York-based firm has been named by the prestigious Architectural Digest as a "venerated carpet gallery" which has a "dazzling variety" of rugs. Among our clients are AD's "Top 100 Designers" and some of the finest up-and-coming young interior designers, including Alberto Pinto, Jed Johnson Associates, Mariette Himes Gomez, Amy Lau, Miles Redd, and fashion designers such as Nanette Lepore and Tommy Hilfiger. We pride ourselves on bridging the gap between art, design and architecture by making rugs a key element of interior design through our quest for superior quality, while providing the highest standards of service. The DLB's ongoing success can be attributed the president and the owner, Nader Bolour. One might actually say that rugs are flowing in Nader Bolour's veins because he was literally raised on wool and silk. As he recalls: "This has always been in our DNA. I started out sweeping and cleaning the carpets, but even when I was a young child in Iran, the carpets were my playground". His family established the Bolour&Sons enterprise in the 1920's in their homeland – Iran – and gained worldwide recognition as one of the most distinguished dealers.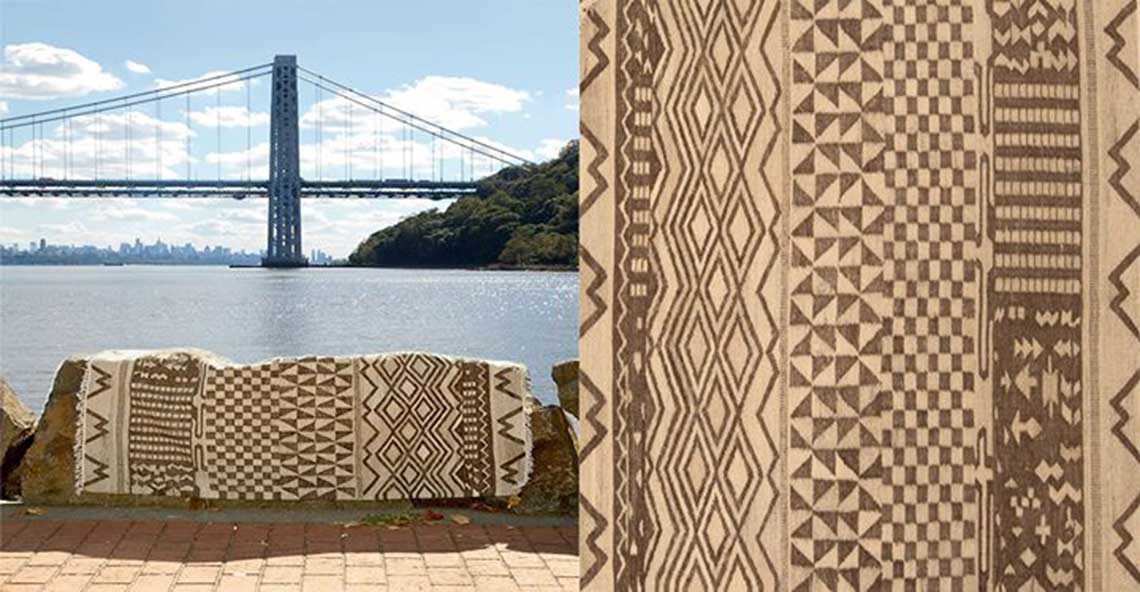 Next to providing the sophisticated antique rugs and vintage carpets available in our Galleries in NYC or Washington D.C., DLB can pride upon the unlimited selection of customized carpets. Our custom rug collection has been of the greatest interest among the fantastic people of Florida. Adjusted entirely to one's needs and liking in terms of size, shape, pattern and color palette, our bespoke rugs definitely fit into the canon of the most venerated antique carpet traditions. In our weaving centers we rely only on the first-rate materials and expert artisans. Although a customer's wish is our command, we always try to serve with our expertise and kind advice, and assist at the choice of every single rug to make sure our clients leave completely satisfied. For the same reason, we deliver our rugs to all cities in the world and the state of Florida with fabulous towns like Miami or Tallahassee is no exception. The shipping is fast and low cost – sometimes it can even be free! For further delivery information, ask our consultants: call (212) 752-7623 for new and custom rugs and (212) 586-5511 for vintage and antique carpets. In all rug categories, Doris Leslie Blau's webpage offers you the ultimate shopping experience, allowing you to filter through every carpet in our possession using criteria such as size, color, origins and age.