Australia's capital city and continents cultural center, Melbourne has a lot to offer for tourists and locals alike, from stunning landscape to frapping theatre plays. Located in the south-eastern part of Australia it benefits greatly from the proximity of Port Philip and the ocean. Every year the city is visited by millions, interested in its history and lively lifestyle. Doris Leslie Blau has always tried to bring the charm enclosed in antique rugs closer to people, closer to you. We opened our galleries in multiple locations in order to let you experience the sheer beauty of antique and vintage Persian rugs and carpets with your own eyes and hands.
Exclusive collection of antique rugs, vintage, Persian style rugs for sale including our famous collection of extra large area rugs by Doris Leslie Blau. Nader Bolour the owner of Doris Leslie Blau's rugs and carpets gallery is the largest rugs dealer in the world.
It is no wonder that Melbourne is considered one of the best places to live in the world, but at Doris Leslie Blau we value greatly Melbourne's love for art and beauty. We are proud to deliver our Australian clientele best quality rugs and carpets of all origins and ages including Persian and Moroccan rug.
Our offer and services
In order to deliver you best antique and vintage carpets, we offer fast and inexpensive (sometimes even free!) shipping all over the world, straight from our New York City based gallery, permeated with the magic of antique, vintage and modern rugs. As always, we care about your satisfaction the most, so do not hesitate to contact us if you have any questions about our fabulous rug collection and shipping process. Doris Leslie Blau's webpage offers you the ultimate shopping experience, allowing to filter through every carpet in our possession using categories such as size, color, origins and age. Moreover, if you desire something original, we also offer a possibility of ordering a custom rug, made just for your liking!
What matters to us the most is your satisfaction with our antique carpets
DLB's mission is to deliver our clients best quality antique carpets and vintage rugs. In our New York City based gallery you can find some of the most spectacular rugs of every origin imaginable such as Oriental, European and Persian carpets. Our rugs frequently appear in the interiors of world's best designers and many of our clients are among Architectural Digest's "Top 100 Designers" . We take a great pride in our craft, always doing our best to set the standards of an outstanding service. Doris Leslie Blau has also established itself as a leading source of fine new and custom size rugs based on patterns by many well-known contemporary designers, including Miles Redd and Mariette Himes Gomez.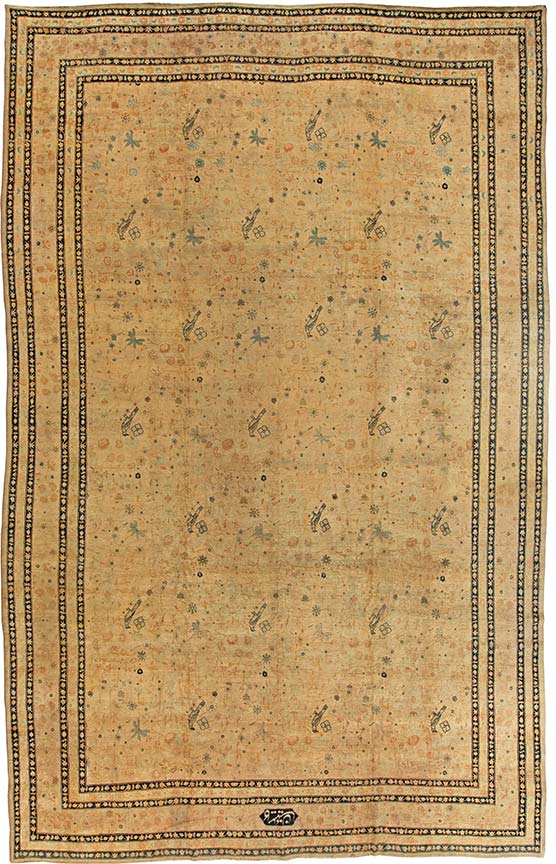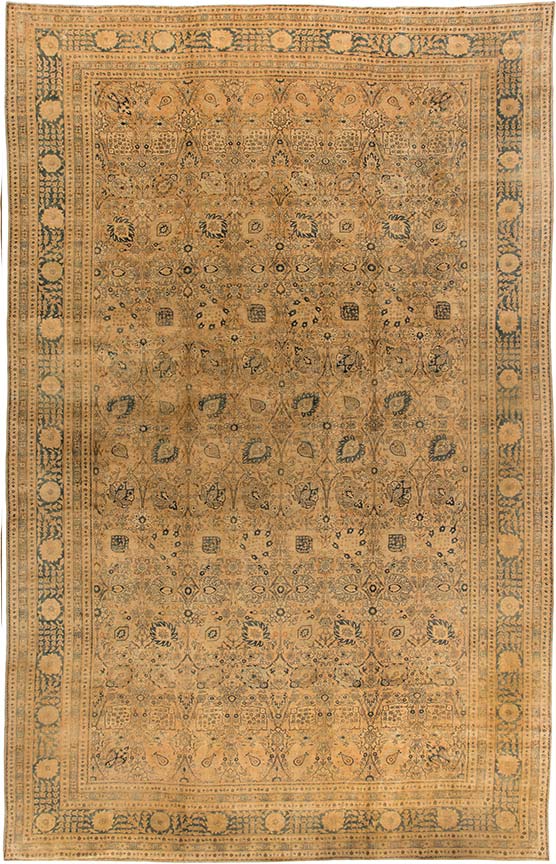 Melbourne's history
Founded in the 19th century by free British settlers, Melbourne underwent a dramatic change during Victorian gold rush of the 1850's, when it transformed from a small settlement to wealthy metropolis. Thanks to newly acquired wealth, Melbourne was able to establish Australia's oldest art museum, the National Gallery of Victoria. It's interest in art did not stop on that, as few years later the Heidelberg School, also known under a different name of Australian Impressionism, appeared. The city rightfully boasts the title of country's cultural center, as its very first theater was opened just a few years after it was founded in 1841. Nowadays Melbourne is one of world's major street art centers and its street art and laneways are considered Australia's most popular cultural attraction.
Culture and entertainment in Melbourne
When it comes to architecture, Melbourne is universally recognized for its unique mix of contemporary and nineteenth and early twentieth century buildings. Some of its most notable buildings include the State Library of Victoria and the UNESCO World Heritage-listed Royal Exhibition Building, a Neo Gothic A.C. Goode House, Venetian Gothic style Old Stock Exchange and Gothic Bank. These days Melbourne's center is dominated almost exclusively by modern office buildings such as Rialto Tower, which were built on the site of few grand classical Victorian buildings, two of which were designed by William Pitt, Charles D'Ebro and Richard Speight. Residential architecture of Melbourne lacks one particular style, as it is more of a mix of houses, townhouses, condominiums, and apartment buildings, although elegant mansions are not an uncommon sight.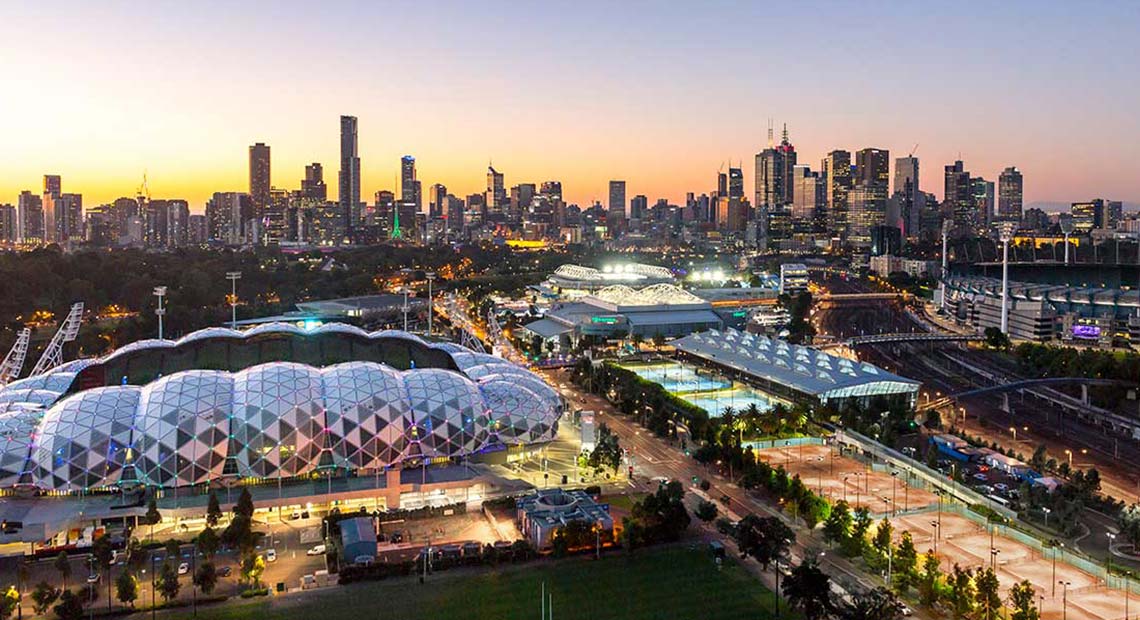 Doris Leslie Blau's owner – Nader Bolour
Doris Leslie Blau Gallery's owner, Nader Bolour, is widely known as a talented designer and ingenious businessman. With his finger constantly on the pulse of an ever-changing market and an unprecedented eye skilled in finding rare specimens, he instituted a new quality of the carpet dealership. His family established the Bolour&Sons enterprise in the 1920's in Iran and quickly gained recognition as one of the most distinguished rug dealers worldwide. After Bolours moved their business to London, Nader Bolour had his first meeting with Doris Leslie Blau, a great connoisseur of antique Oriental rugs. Few years later, when the two of them met again, they formed a partnership. Nader purchased Doris Leslie Blau Gallery in 1997. Apart from being an exquisite dealer of rugs, Nader Bolour is a designer himself, which can be easily seen in gallery's broad range of custom carpets, made from best materials available for its demanding clientele. Gallery's great success on the antique and vintage rug market is due to its owner business sense, original thinking and, most importantly, immeasurable experience.
Doris Leslie Blau on Melbourne
Our Melbourne-based clientele is especially demanding when it comes to rugs and this is why Doris Leslie Blau works closely with local interior designers and trendsetters. Our gallery's grand collection proves to be a great source of authentic antique rugs, contemporary carpets and vintage pieces that even most demanding carpet aficionados are bound to fall in love with. We would like to encourage you to browse through our webpage and indulge in the most luxurious shopping experience Doris Leslie Blau has to offer. All of our rugs are of highest quality, made of best materials available! If you happen to have any questions or doubts, our qualified staff would be more than happy to help or advise you. We are proud of our carpet's diversity and impeccable quality and hope that one of them will make your home feel special.