A capital of Ireland and one of the major European centers, Dublin is a place where past and future go hand in hand. Famous for its beautiful architecture, rich history and excellent beer, the city is a popular tourist destination for those who look for entertainment and cultural exploration. Dublin is constantly developing and so do its people. Although Irish speak fondly of their history, they proved time and time again that their tastes in carpets are pretty diverse. Catering to such clientele might be considered a challenge, but Doris Leslie Blau is proud to deliver our high quality antique rugs, vintage carpets and modern contemporary rugs to the homes of our Dublin based clientele. In order to keep up with the changeable fashions and trends we work closely with city's prominent designers and artist.
What matters to us the most is your satisfaction with our antique rugs
Doris Leslie Blau continues to deliver our clients best quality antique carpets and vintage area rugs. In our New York City based gallery you can find some of the most spectacular rugs of every origin imaginable such as Oriental, European and Persian rugs. Our rugs frequently appear in the interiors of world's best designers and many of our clients are among Architectural Digest's "Top 100 Designers" . We take a great pride in our craft, always doing our best to set the standards of an outstanding service. Doris Leslie Blau has also established itself as a leading source of fine new and custom rugs based on patterns by many well-known contemporary designers, including Jed Johnson Associates.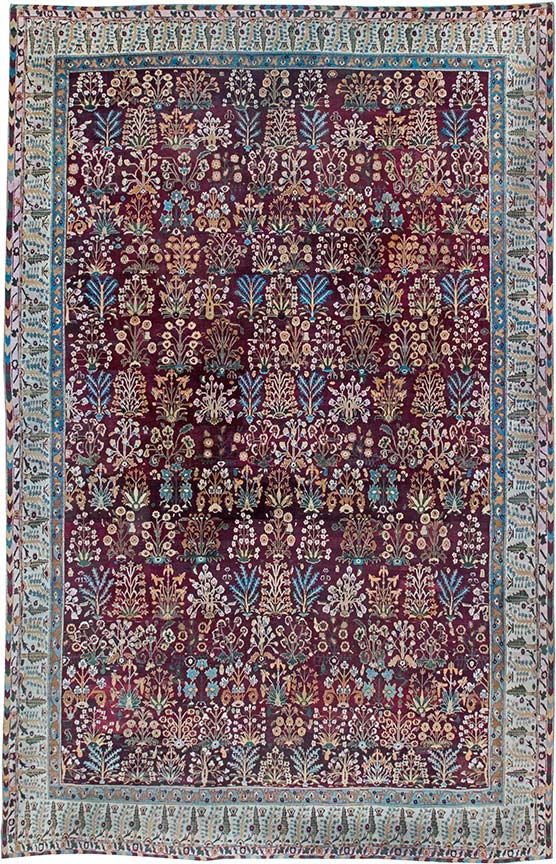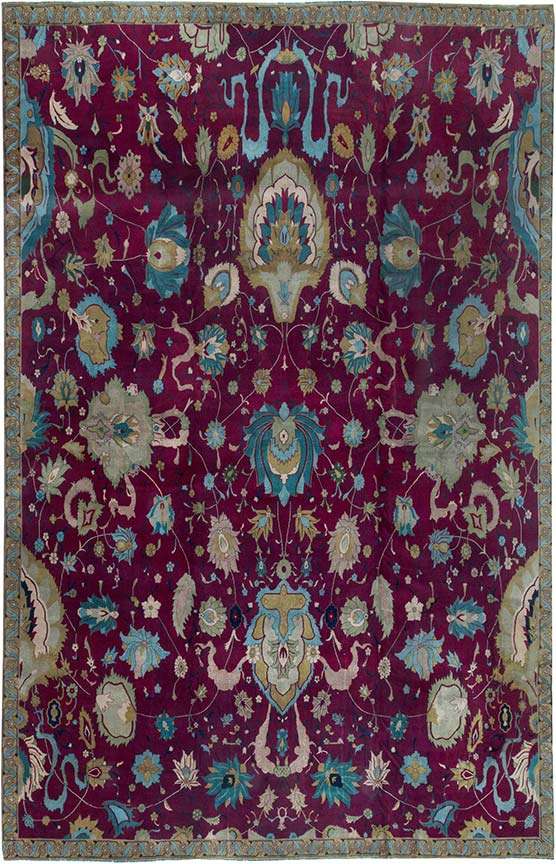 Our offer and service
In order to deliver you best antique and vintage carpets, we offer fast and inexpensive (sometimes even free!) shipping all over the world, straight from our New York City based gallery, permeated with the magic of antique, vintage and modern rugs. As always, we care about your satisfaction the most, so do not hesitate to contact us if you have any questions about our fabulous rug collection and shipping process. Doris Leslie Blau's webpage offers you the ultimate shopping experience, allowing to filter through every carpet in our possession using categories such as size, color, origins and age. Moreover, if you desire something original, we also offer a possibility of ordering a custom rug, made just for your liking!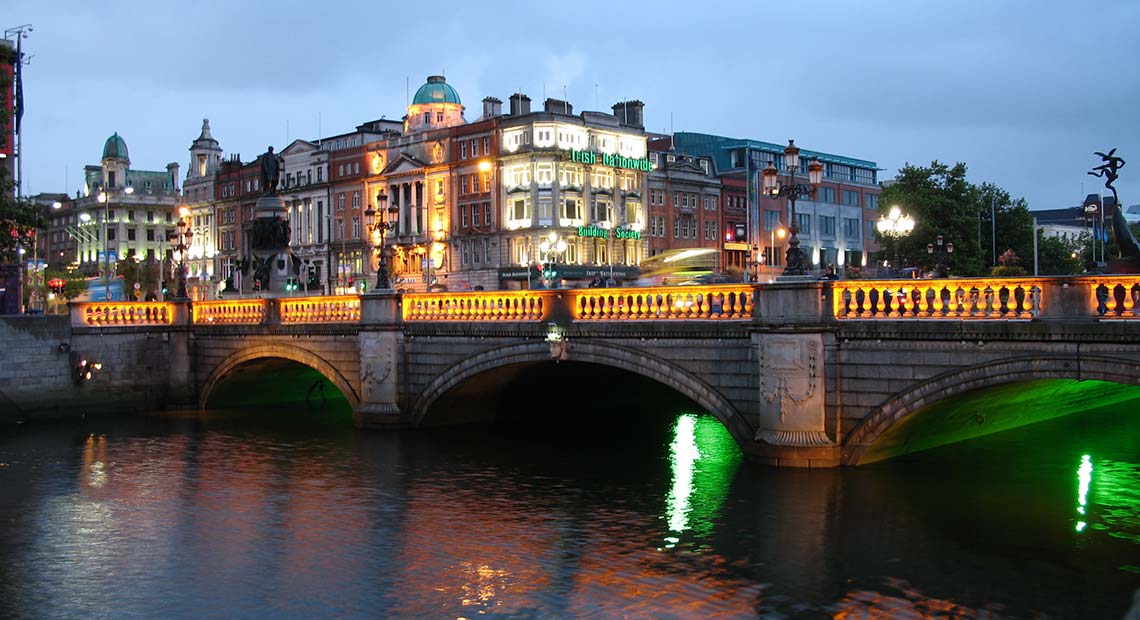 Dublin's history
Dublin started out in the 10th century as a Viking settlement, but following Norman invasion it became the principal city of Ireland in the 12th century. In the same century, the city was invaded by the English king Henry II, who declared himself Lord of Ireland. Because of its beneficial location, Dublin became a major trading hub in the region, which drew the attention of Scottish king Robert I in the 13th century and subsequent attempts to capture it. Later on it was incorporated as a part of the English Crown and named "the Pale". Tudor's conquest of Ireland in the 16th century began a new era of development for the city, which continued on to the 18th century. At that time Dublin was very prosperous and considered the fifth largest city in Europe. After the partition of Ireland in 1922, Dublin became the capital of the Irish Free State, later renamed Ireland.
Doris Leslie Blau's owner – Nader Bolour
Doris Leslie Blau Gallery's owner, Nader Bolour, is widely known as a talented designer and ingenious businessman. His family established the Bolour&Sons enterprise in the 1920's in Iran and quickly gained recognition as one of the most distinguished rug dealers worldwide. After Bolours moved their business to London, Nader Bolour had his first meeting with Doris Leslie Blau, a great connoisseur of antique Oriental rugs. Few years later, when the two of them met again, they formed a partnership. Nader purchased Doris Leslie Blau Gallery in 1997. Apart from being an exquisite dealer of rugs, Nader Bolour is a designer himself, which can be easily seen in gallery's broad range of custom carpets, made from best materials available for its demanding clientele. Gallery's great success on the antique and vintage rug market is due to its owner business sense, original thinking and, most importantly, immeasurable experience. With his finger constantly on the pulse of an ever-changing market and an unprecedented eye skilled in finding rare specimens, he instituted a new quality of the carpet dealership.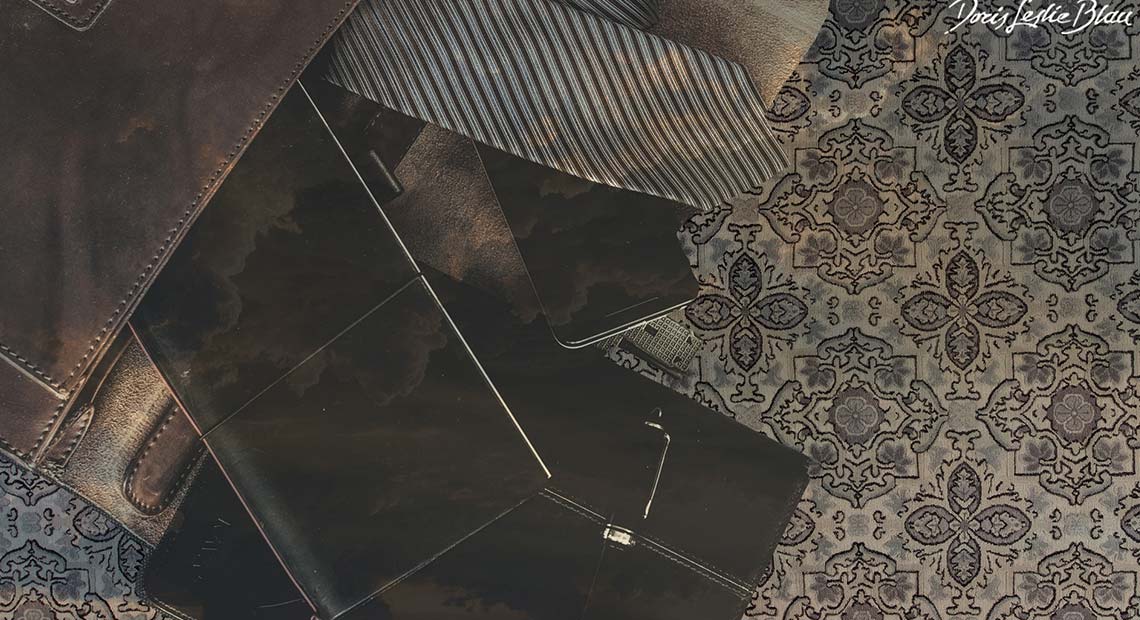 Culture and entertainment in Dublin
The city's architecture consists of modern constructions, that could be considered the wonders of contemporary architecture and impressive historical buildings. Some of the most notable examples of Irish architecture, such as The Four Courts and the Custom House date from the 18th century, when Dublin experienced a great expansion. Sadly, Temple Bar and Grafton Street are two of the very few remaining areas that maintained their medieval character and were not affected by the wave of Georgian reconstruction. In 1759, the founding of the Guinness brewery resulted in a considerable economic gain for the city, as it both attracted tourists and acted like Dublin's source of income.
Doris Leslie Blau on Dublin
Dublin's magical charm and unique history continue to inspire countless people who visit it. While walking its streets you can feel the city's past and future mixing into one. As Ireland's capital, Dublin sets high standards for the other cities on the island, while never failing to meet expectations. If you are interested in purchasing a high quality rug, be sure to visit our webpage, where you can comfortably browse through available pieces. For those most demanding we offer the possibility of ordering a custom carpet, created just for you! All of our rugs are of highest quality, made of best materials available! Wherever you need an antique rug or maybe something more contemporary, Doris Leslie Blau is m happy to serve you with our expertise and excellent service. If you happen to have any questions or doubts, our qualified staff would be more than happy to help or advise you.