Colombia's capital, Bogotá is considered to be one of South America's most prominent cities. It is conveniently located in the very heart of the country, on a plateau known as the Bogotá savanna, located in the Eastern Cordillera of the Andes. Valued for its beautiful cityscape, rich cultural and educational offer and long history, Bogotá is a popular tourist destination in South America. Doris Leslie Blau has always tried to bring the charm enclosed in antique rugs closer to people, closer to you. We opened our galleries in multiple locations in order to let you experience the sheer beauty of antique and vintage Persian style rugs and carpets with your own eyes and hands.
Exclusive collection of antique rugs for sale including our famous collection of large area rugs for sale by Doris Leslie Blau. Nader Bolour the owner of Doris Leslie Blau's rugs and carpets gallery is the largest rugs dealer in the world. We invite you to view the largest collection of antique carpets and rugs for sale.
Doris Leslie Blau's gallery is proud to carter to the needs and desires of our Bogotá-based clientele, and supply them with best quality vintage and antique rugs. Doris Leslie Blau also works closely with local designers, so we can keep up with the ever changing trends of the big city life.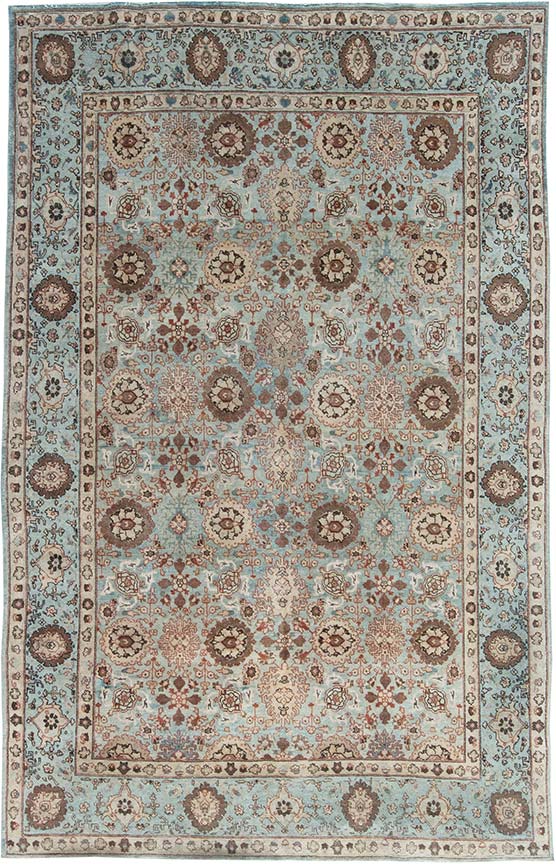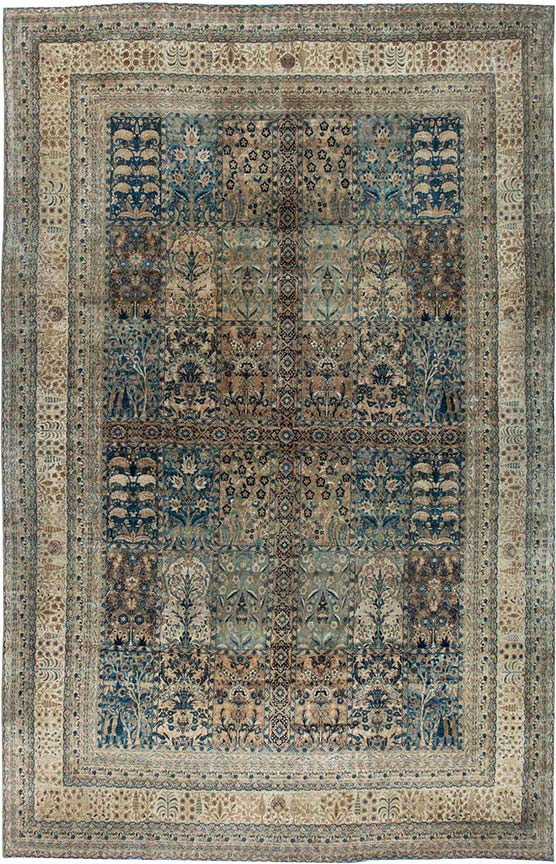 What matters to us the most is your satisfaction with our antique rugs
Doris Leslie Blau's mission is to deliver best quality antique carpets and vintage rugs to our clients, while constantly setting standards of an outstanding service. Our New York City gallery is home to some of the most spectacular rugs of every origin imaginable, including Oriental, European and Persian carpets. We are proud to say that many of our clients are among Architectural Digest's "Top 100 Designers" . Doris Leslie Blau became a leading source of fine new and custom rugs based on patterns by many well-known contemporary designers, including Mariette Himes Gomez and Tommy Hilfiger. Ask the world's top designers or architects to name their preeminent source of luxurious antique and bespoke rugs and they're likely to point to Doris Leslie Blau!
Our service and offer
In order to deliver you best antique and vintage carpets, we offer fast and inexpensive (sometimes even free!) shipping all over the world, straight from our New York City based gallery, permeated with the magic of antique, vintage and modern rugs. As always, we care about your satisfaction the most, so do not hesitate to contact us if you have any questions about our fabulous rug collection and shipping process. Doris Leslie Blau's webpage offers you the ultimate shopping experience, allowing to filter through every carpet in our possession using categories such as size, color, origins and age. Moreover, if you desire something original, we also offer a possibility of ordering a custom rug, made just for your liking!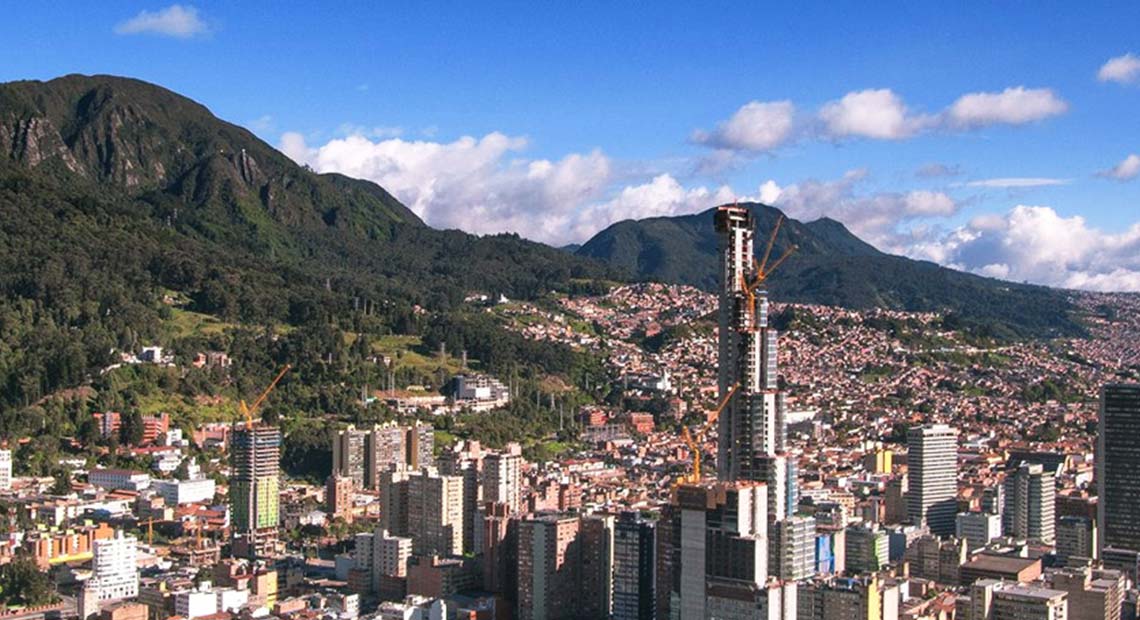 Bogotá's history
Ever since the colonization of New World began, people dreamed about legendary El Dorado – city made entirely of gold. This desire led many to look for it and Spanish conquistador Gonzalo Jiménez de Quesada, Bogotá's future founder was one of them. In 1536 he left the city of Santa Marta and headed towards the inner part of contemporary Colombia with 800 of his soldiers. The journey proved to be difficult and harsh, leaving only 162 of Jiménez's people alive. He decided to settle on the territory belonging to the Muisca, the indigenous inhabitants of the region. With time, this small settlement started to grow. At that time Bogotá's population was formed by Europeans, mestizos, indigenous people, and slaves. Next decades brought uneasiness between Spain and her colonies. War was inevitable. After the Battle of Boyacá on August 7, 1819, Bogotá became the capital of the independent nation of Gran Colombia. In the 20th century Colombia suffered in the aftermath of One Thousand Days War, which took its toll on all city. Despite this, Bogotá started deep architectural and urban transformation. Industrial and artisan production slowly began to increase and four main Colombian banks were opened: Bogotá, Colombia, Popular and Mortgage Credit banks.
Doris Leslie Blau's owner – Nader Bolour
Doris Leslie Blau Gallery's owner, Nader Bolour, is widely known as a talented designer and ingenious businessman. His fateful meeting with Doris Leslie Blau in 1978 marked the beginning of a new era for both gallery and rug industry. Few years later, when the two of them met again, they formed a partnership. Nader purchased Doris Leslie Blau Gallery in 1997. Nader Bolour is also an extremely talented designer. His designs are classical, but hints of modernism make them truly memorable. Whether you seek a rug from Nader or you desire his original design, you can rest assured that he is prepared to deliver a bit of soul to your home.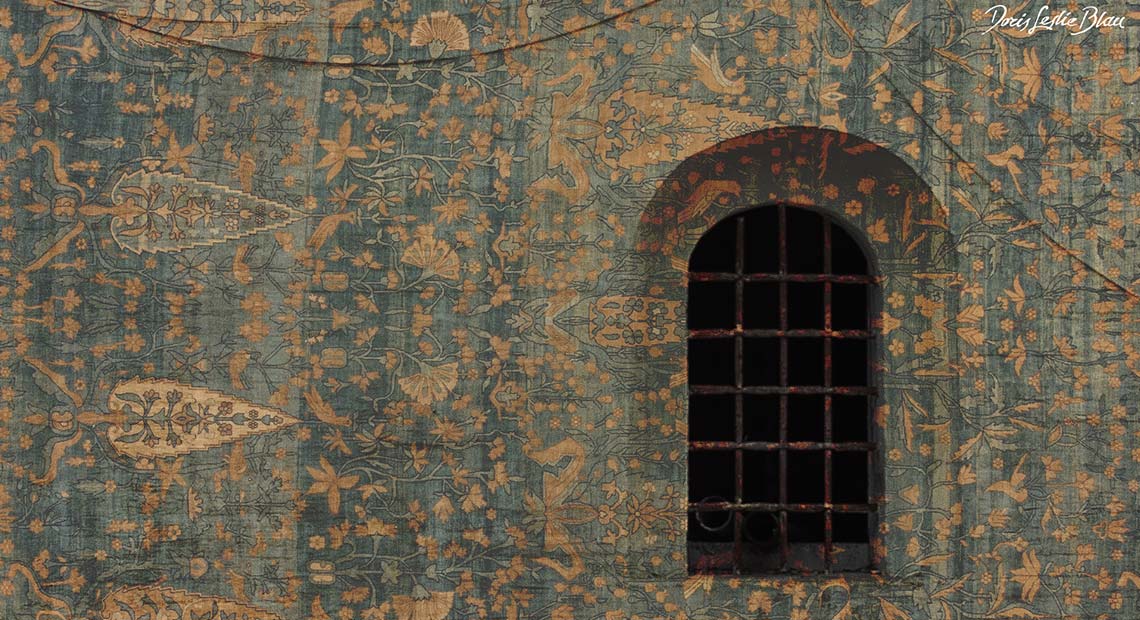 Culture and entertainment in Bogotá
Bogotá's urban landscape have been maintained since the late nineteenth century, long after the independence of the country. In the city's historical center, La Candelaria, colonial structures were preserved. Famous colonial houses with courtyards, gabled roofs, ceramic tiles and balconies are a well-known view all across Bogotá and earn the city many admirers. Between 1830 and 1930″Republican Architecture" the prevailed style, but Art Deco, expressionism and organic architecture are also present in the city. For both locals and tourists the city offers 58 museums and over 70 art galleries! Colombia's most famous museum, the Colombian National Museum has it aquisitions divided into four categories: art, history, archeology and ethnography. Those curious about the presence of gold deposits in the country might be interested in visiting the Gold Museum, which possesses with 35,000 pieces of tumbaga gold, along with 30,000 objects in ceramic, stone and textiles. La Candelaria is Bogotá's historic and cultural center and is a scene of numerous events hosted by the city. Bogotá also has its own film festival, the Bogotá Film Festival.
Doris Leslie Blau on Bogotá
Bogotá's rich culture and long history make it an interesting place to visit. Although it is not El Dorado, wealth of cultural activities and beauty of its architecture are more precious than gold. The city's easygoing and colorful lifestyle inspires us in the best ways imaginable. If you are interested in purchasing a high quality rug, be sure to visit our webpage, where you can comfortably browse through available pieces. If you happen to have any questions or doubts, our qualified staff would be more than happy to help or advise you. Wherever you need an antique rug or maybe something more contemporary, Doris Leslie Blau is m happy to serve you with our expertise and excellent service.