New Zealand's major city, Auckland is well known for its beautiful landscape and rich history. It is home to the largest Polynesian population in the world. Its name in the Māori language, Tamaki or Tamaki-makau-rau, which means "Tamaki with a hundred lovers", reflect city's desirability in the eyes of both locals and tourists. Doris Leslie Blau is proud to cater to the needs of the residents of Auckland, who love our elegant antique rugs, contemporary carpets and vintage carpets. In order to keep up with the newest trends in Auckland, we work closely with local designers and artists.
What matters to us the most is your satisfaction with our antique rugs
Ever since our beginning in 1965, DLB's mission is to deliver the most beautiful antique carpets and vintage rugs wherever they are needed. Our gallery, located in the heart of New York City, is home to some of the most spectacular rugs of various origins, including Persian and Oriental carpets. Our rugs regularly appear in interiors designed by crème de la crème of the industry and many of our clients are among Architectural Digest's "Top 100 Designers". Doris Leslie Blau established itself as a leading source of fine new and custom rugs based on patterns by many well-known contemporary designers, including Alberto Pinto and Tommy Hilfiger. Ask the world's top designers or architects to name their preeminent source of luxurious antique and bespoke rugs and they're likely to point to Doris Leslie Blau!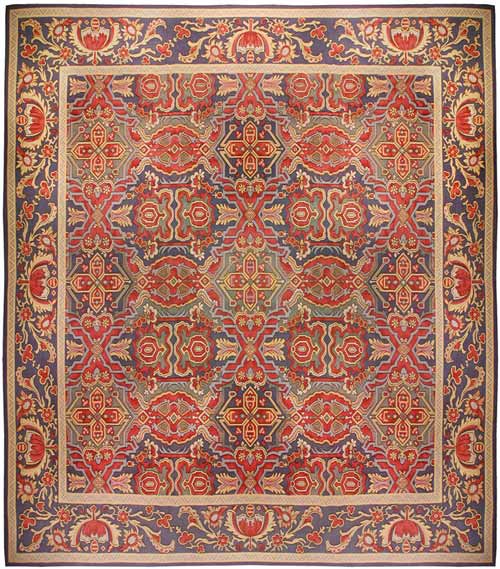 Our service and offer
In order to deliver you best antique and vintage carpets, we offer fast and inexpensive (sometimes even free!) shipping all over the world, straight from our New York City based gallery, permeated with the magic of antique, vintage and modern rugs. As always, we care about your satisfaction the most, so do not hesitate to contact us if you have any questions about our fabulous rug collection and shipping process. Doris Leslie Blau's webpage offers you the ultimate shopping experience, allowing to filter through every carpet in our possession using categories such as size, color, origins and age. Moreover, if you desire something original, we also offer a possibility of ordering a custom rug, made just for your liking!
Auckland's history
First settlements in the area of future Auckland were created by Māori in the 1350's. The land was greatly valued for its fertility and easy access to water. Before the arrival of Europeans, the indigenous population was estimated to be around 20,000. The site of the modern city of Auckland was bought by Joseph Brooks Weller in 1832. In 1840 the area was chosen as new capital by the Governor of New Zealand, William Hobson, and named after Earl of Auckland, George Eden. The land was given to the Governor by Māori tribe of Ngāti Whātua as a sign of goodwill. Auckland was officially declared New Zealand's capital in 1841, however Port Nicholson was considered to be a better choice and became the capital in 1865. In the 1860's Auckland's population started to grow rapidly, causing problems such as overcrowding and pollution. In the early first half of the 20th Auckland had an extensive net of transportation, including trams, railway lines and motorways. Economic crisis in the mid-1980s changed Auckland's economy and resulted in many companies relocating their headquarters from the capital to Auckland. The region became the center of the national economy. The assertiveness of Pacific Island street culture and the increasing political influence of ethnic groups contributes to the city's multicultural vitality .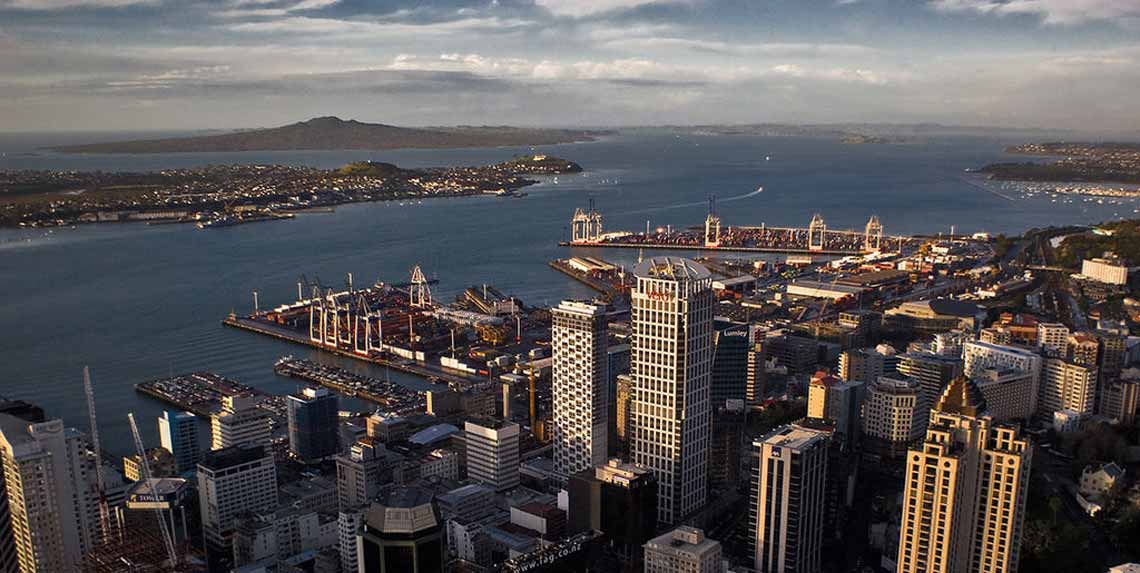 Doris Leslie Blau's owner – Nader Bolour
Doris Leslie Blau Gallery's owner, Nader Bolour, is widely known as a talented designer and ingenious businessman. His family established the Bolour&Sons enterprise in the 1920's in Iran and quickly gained recognition as one of the most distinguished rug dealers worldwide. The Bolours created Y&B Bolour in 1978, after moving their business to London, where Nader Bolour had his first meeting with Doris Leslie Blau, a great connoisseur of antique Oriental rugs. A few years later, when the two of them met again, they formed a partnership. Nader purchased Doris Leslie Blau Gallery in 1997. Apart from being an exquisite dealer of rugs, Nader Bolour is a designer himself, which can be easily seen in gallery's broad range of custom carpets, made from best materials available for its demanding clientele. His designs are classical, yet contain hints of modernism. They combine the glory of the Orient with the freshness of contemporary influences. Nader Bolour's love for rugs is reflected in the approach of his employees. Whether you seek a rug from Nader or you desire his original design, you can rest assured that he is prepared to deliver a bit of soul to your home.
Culture and entertainment in Auckland
Auckland has an abundance of museums and art galleries, befitting such a large city. Among its most valued institutions are Auckland War Memorial Museum, New Zealand Maritime Museum, National Museum of the Royal New Zealand Navy, and the Museum of Transport and Technology, but the Auckland Art Gallery is definitely most famous one. The home of the visual arts in New Zealand, it boasts a collection of over 15,000 artworks of both indigenous Pacific artists and New Zealanders. In 2009 the Gallery was gifted fifteen works of art by art collectors and philanthropists Julian and Josie Robertson , among which were paintings by Paul Cézanne, Pablo Picasso, Henri Matisse, Paul Gauguin and Piet Mondrian. Auckland's diverse population had a great impact on city's culture. Māori influences are seen in architecture, art and even music! Each year the city host numerous diverse festivals, ranging from Auckland Seafood Festival, a culinary event for fans of fine dining, St Jerome's Laneway Festival concentrated on alternative music and Tāmaki Herenga Waka Festival, which celebrates Māori history, heritage and contemporary culture and includes traditional Māori crafts, food, storytelling, music, kapa haka performances, and waka races.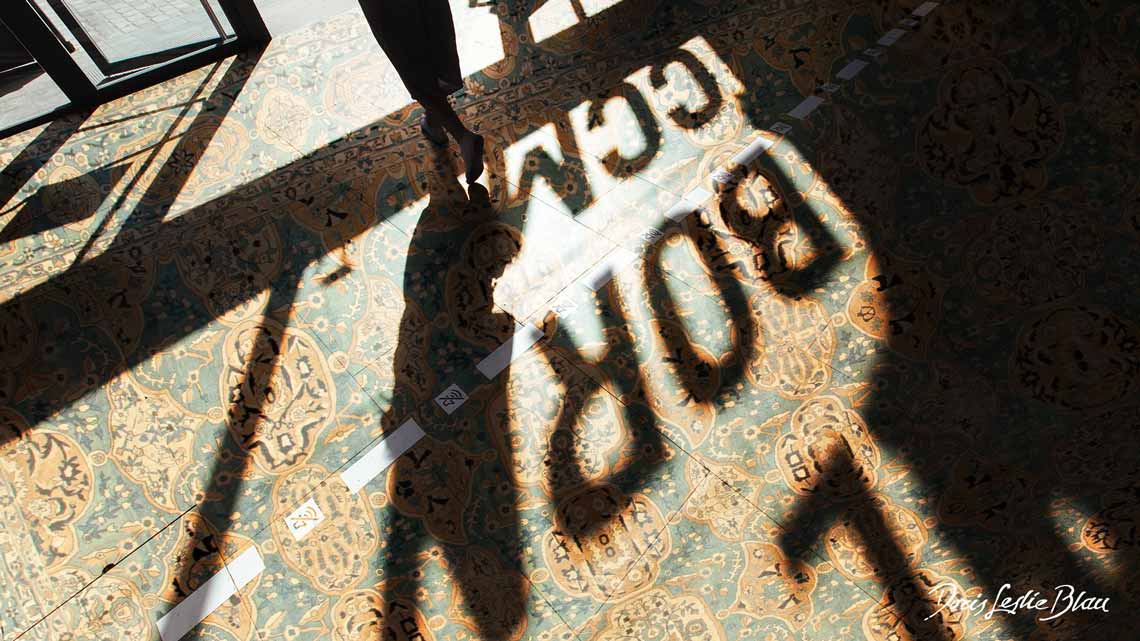 Doris Leslie Blau on Auckland
What makes Auckland so special is not only its beautiful landscape and friendly locals, but also the way in which city embraces its Māori heritage. Auckland reveres its history and learns from it. Here at Doris Leslie Blau we fell in love with the city and are happy to deliver our best quality rugs to it. If you happen to be interested in our wide offer of carpets, we encourage you to visit our website, where using revolutionary filters and tools you can find that one carpet which will make everything right. For those most demanding we offer the possibility of ordering a custom carpet, created just for you!