Denmark constitutes a kind of transition between the Scandinavian Peninsula and the rest of Europe. This literally fantastic country is home to mesmerizing nature, Christian Andersen's fairy tales, the oldest European monarchy with preserved continuity of hereditary monarch's power, and "hygge" – a life philosophy revolving around drawing happiness from the appreciation of simple thinags. A specialist rug dealer in oriental rugs for sale, Doris Leslie Blau's impressive collection of antique rugs include rare Turkish, Persian and Indian masterpieces, many of which date back to the Medieval Age. Some of these rugs are so rare that no more than a few exist in the entire world.
Doris Leslie Blau has always tried to bring the charm enclosed in antique rugs closer to people, closer to you. We opened our galleries in multiple locations in order to let you experience the sheer beauty of antique, vintage Persian, oriental rugs and carpets with your own eyes and hands.
Exclusive collection of antique oriental rugs, vintage, Persian rugs for sale including our famous collection of large area rugs by Doris Leslie Blau. Nader Bolour the owner of Doris Leslie Blau's rugs and carpets gallery is the largest rugs dealer in the world. We invite you to view the largest collection of antique carpets and rugs.  Denmark is an incredibly absorbent market for antique rugs and vintage carpets. It is hardly surprising, considering that a rug is a heart of every room, a perfect space definer and a warmth bringer that evokes the feeling of homeliness more than any other decorating item. Large area rugs are what hygge is all about – qualitative, long-lasting, beautiful and practical. These merits are common to another northern philosophy – the philosophy of Scandinavian design. Denmark itself has a profound tradition of making carpets, thus its inhabitants seek only top-notch floor coverings which Doris Leslie Blau has been providing for over 50 years.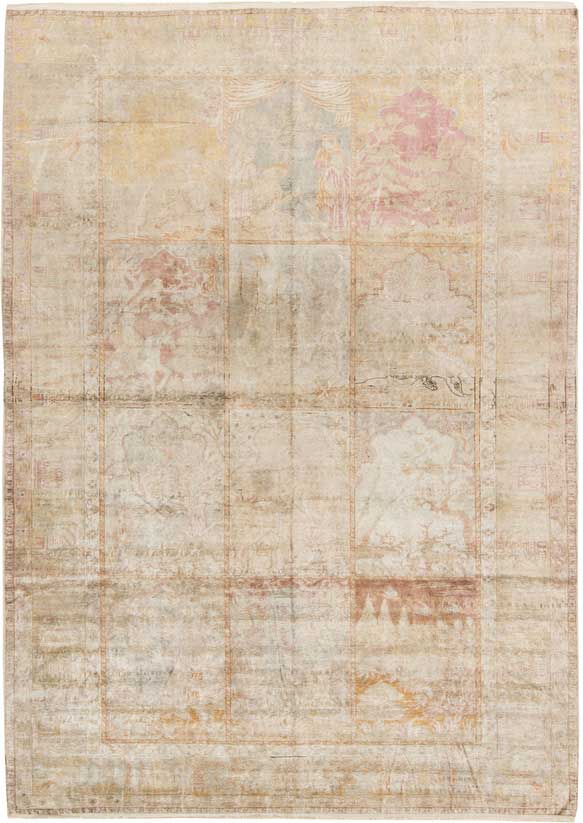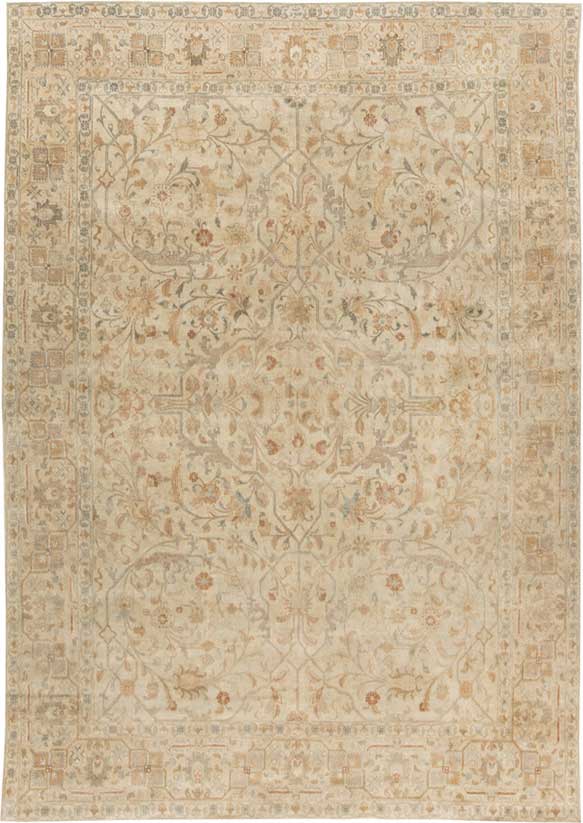 Doris Leslie Blau as a Purveyor of Antique Rugs to Denmark
Ever since the creation of our company in 1965, Doris Leslie Blau has been setting new standards of service by delivering high quality antique carpets and vintage rugs wherever they are needed. Our New York-based Gallery is home to some of the most spectacular and rare rugs of every origin imaginable, including Oriental tribal rugs, opulent European creations, as well as refined Persian carpets, among others. First-class designers regularly use our antique rugs in their projects and many of our clients can be found among Architectural Digest's "Top 100 Designers", including names such as Alberto Pinto, Jed Johnson Associates, Mariette Himes Gomez, Amy Lau, Miles Redd, and fashion designers like Nanette Lepore or Tommy Hilfiger.
Denmark is home to many Scandinavian and Northern European shoppers who have been purchasing antique rugs from Doris Leslie Blau Collection for years. From our New York City Gallery, permeated with the mystery and unfading beauty of antique, vintage and modern rugs, to the magical kingdom of Denmark, our inventory can be shipped inexpensively and extremely fast. Shipping rugs to Copenhagen and international clients is a DLB's specialty. We take time and great care when packaging our rugs and preparing them for oversea deliveries. As a courtesy to international clients, we always use the most economical, practical and reliable shipping method available, unless you have a specific schedule or special time concerns. A member of our qualified staff will be happy to discuss shipping arrangements, customs requirements and delivery policies with you in order to select a shipping method that fits your unique requirements. For further delivery information, ask our consultants: call (212) 752-7623 for new and custom rugs and (212) 586-5511 for vintage and antique carpets. In all carpet categories, Doris Leslie Blau's webpage offers you the ultimate shopping experience, allowing to filter through every carpet in our possession using criteria such as size, color, origins and age.
Doris Leslie Blau as a Provider of Custom Rugs to Denmark
If you desire something original, we offer a possibility of ordering a custom rug. Our bespoke carpets are made with care and precision to match the standards set by the generations of exquisite oriental weavers. Each custom rug is meticulously hand-woven in accordance with old and refined techniques by skilled artisans to ensure its ever-lasting quality and uniqueness. We use only first-rate materials which you may select according to your needs and liking, just as the size and shape of your bespoke rug. In our assortment we have hundreds of ready-made patterns, inspired with magnificent oriental creations, as well as world's top designers' projects but we are open for new ideas and individual orders. Our customers may count on our advice and expertise during the entire process of creating their perfect floor coverings.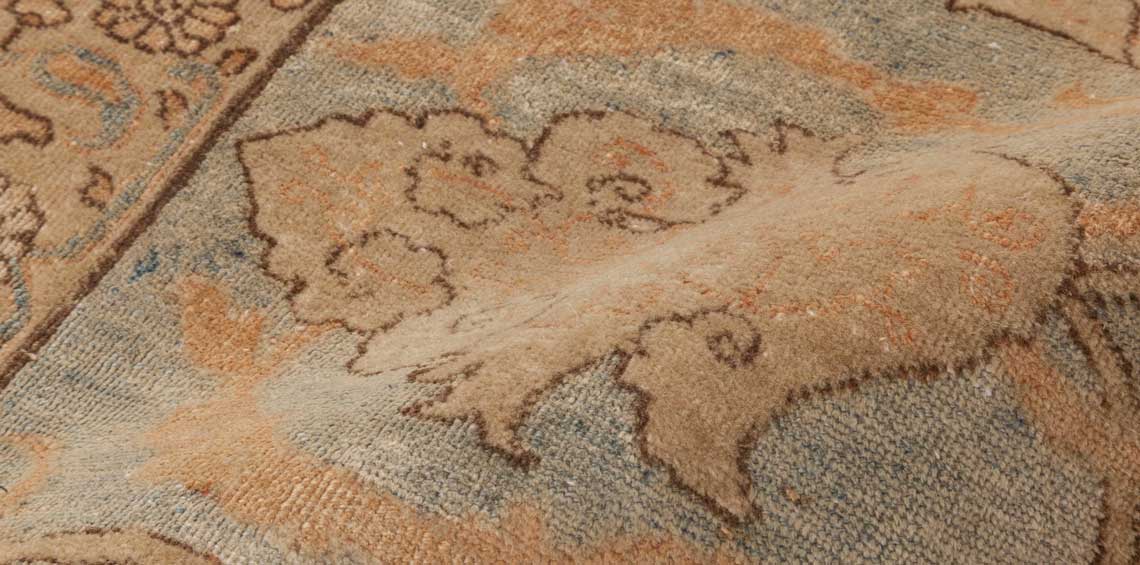 Doris Leslie Blau's owner—Nader Bolour
Nader Bolour, the owner of Doris Leslie Blau Gallery, is widely known as a talented designer and an ingenious businessman. After his family established the Bolour&Sons enterprise, he quickly gained recognition as one of the most distinguished rug dealers worldwide. Nader's first meeting with Doris Leslie Blau, a great connoisseur of antique Oriental rugs, marked a beginning of a new era in rug industry. Few years later, when the two of them met again, they formed a partnership. Nader purchased Doris Leslie Blau Gallery in 1997. Apart from being an exquisite dealer of rugs, Nader Bolour is a designer himself, which is reflected in the gallery's wide array of custom carpets, made from the finest materials available for our demanding clientele. Whether you seek a rug from Nader or you desire his original design, you can rest assured that he is prepared to deliver a bit of soul to your home.
Vintage Rugs and Antique Rugs in Denmark
Scandinavian design is one of the most widely sough-after in the world and for the better part of the century, Denmark, next to Sweden, has been the center of this incredible style. It was there, many of the fabulous Rya and Rollakan rugs were woven to take the world by storm with their irresistible look and incredible practicality. The history of Scandinavian floor coverings dates back to the Middle Ages, when the idea of weaving textiles was brought to the Baltic Sea by the Vikings. The first type that was created was named Rya. This shaggy, simplistic rug, maintained in a black-and-white color palette, was primarily used as a protection for the sailors against harsh atmospheric conditions in place of animal hides which were drastically less appealing and pleasurable to wear. Ryas were discovered by the mid-20th century Modernists who made it into an iconic accessory of the Mid-Century Modern décor. The other, probably even more recognizable type of Scandinavian carpets was formed at the dawn of the 20th century. We are talking here about the rollakan, a flat-woven, minimalistic yet absolutely charming rug which nowadays is an indispensible part of many decors, including Vintage, Contemporary and, certainly, Scandinavian. Many of antique rugs and vintage carpets from Denmark are regarded as works of art and exhibited in galleries around the globe.
Such profound heritage has definitely left an imprint on Danes who absolutely cherish the divine beauty and never-passing charm of antique rugs and vintage carpets. Doris Leslie Blau is committed to providing Denmark with only genuine, five-star goods, that will not prove a disappointed to the respectable shoppers.