Anyone who thinks seriously about decorating should be familiar with the miraculous effects a properly selected rug has on the interior, and these are plenty! A floor covering introduces color, texture, and pattern, it can create a geometric stir or organize the space, optically enlarge living room with modern rugs or warm it up. Here we present various types of modern rugs that will help you achieve different decorating goals. Read on and rug up!
Cozy Up With Moroccan Rugs
Morocco is notable for its long history of rug making, especially for Beni Ourains – carpets woven by nomadic Berber tribes traditionally inhabiting Rif Mountains near Taza. Distinguished by simple, a bit lax geometric designs, shaggy piles and the dichromatic color palette consisting of brown motifs against the ivory background, Beni Ourain rugs conquered the hearts of mid-20th-century modernists who secured their position of the iconic decorating elements.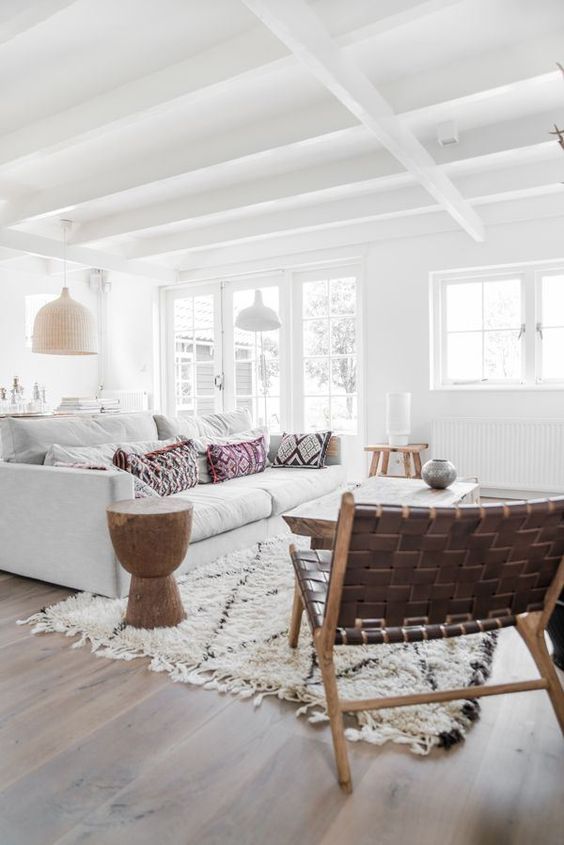 Today, these Berber beauties are well and good, still being produced by the descendants of the nomads who decided to settle down and focus on weaving. Modern rugs from Morocco may be modeled on traditional designs or incorporate a state-of-the-art twist, most frequently a bold hue or a pattern variation. In any case, a Moroccan rug can make even a large white space look snug and inviting. Its long pile provides an immediate "hygge" effect, regardless of the room in which it is located.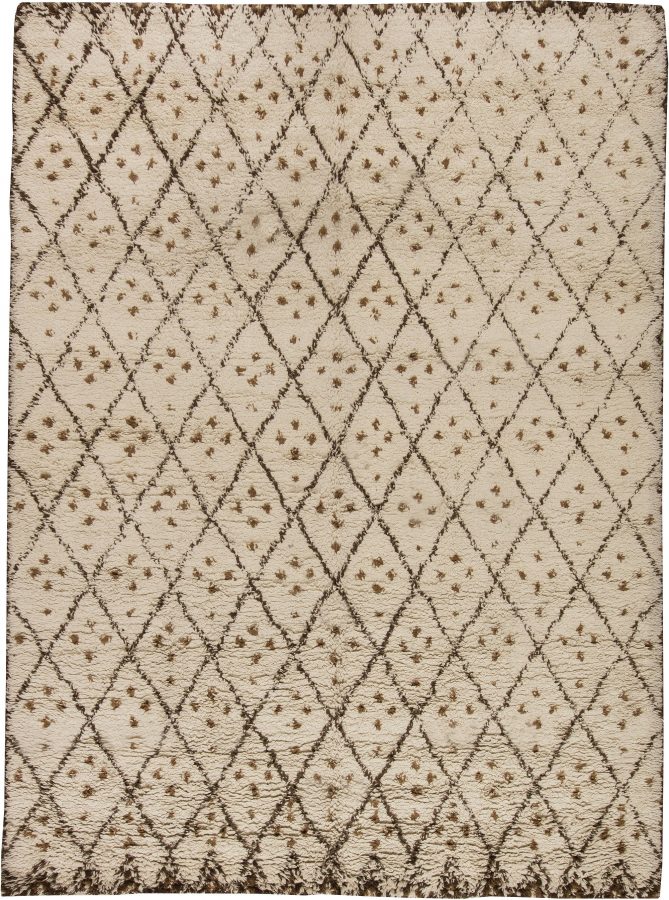 Introduce Color To the Monochrome Space with Swedish Rugs
Who has not heard about Scandinavian design? Flat-woven rollakans are yet another great décor icons that have become famous in the mid-20th century and enjoy unflagging popularity to this day. Scandinavian carpets are acclaimed for their outstanding quality and unique geometric patterns that never age.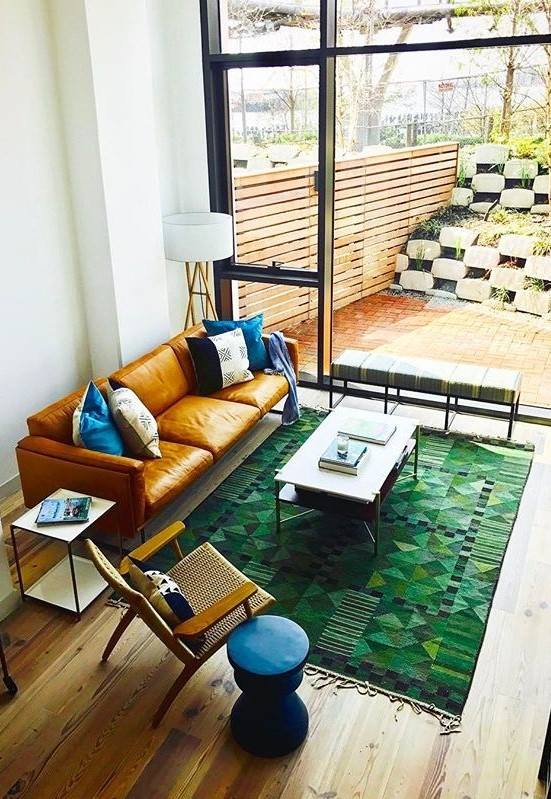 In addition, thanks to their playful yet tasteful coloring, these flat-weaves bring in a lot of positive energy, unmatched by all other decorating items have to offer. Modern rugs from Sweden are deeply embedded in traditional aesthetics but sometimes play with the convention and reflect up-to-date design trends which makes them particularly applicable in contemporary interiors.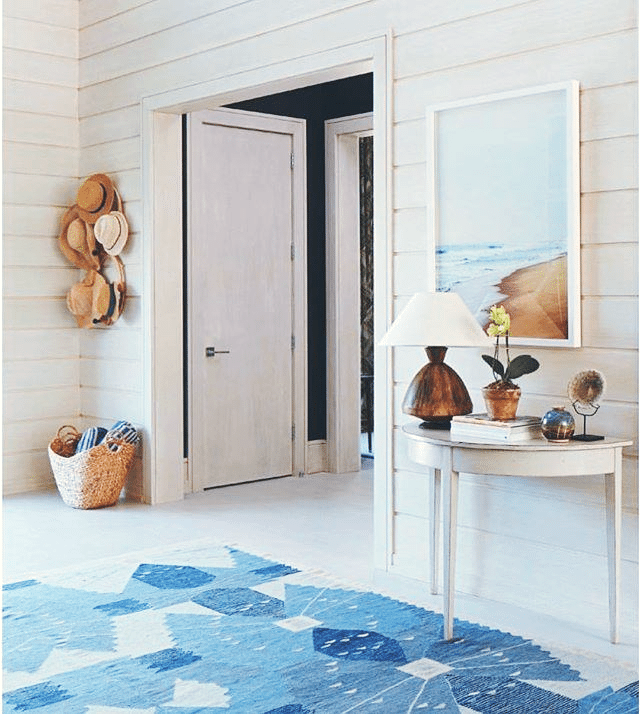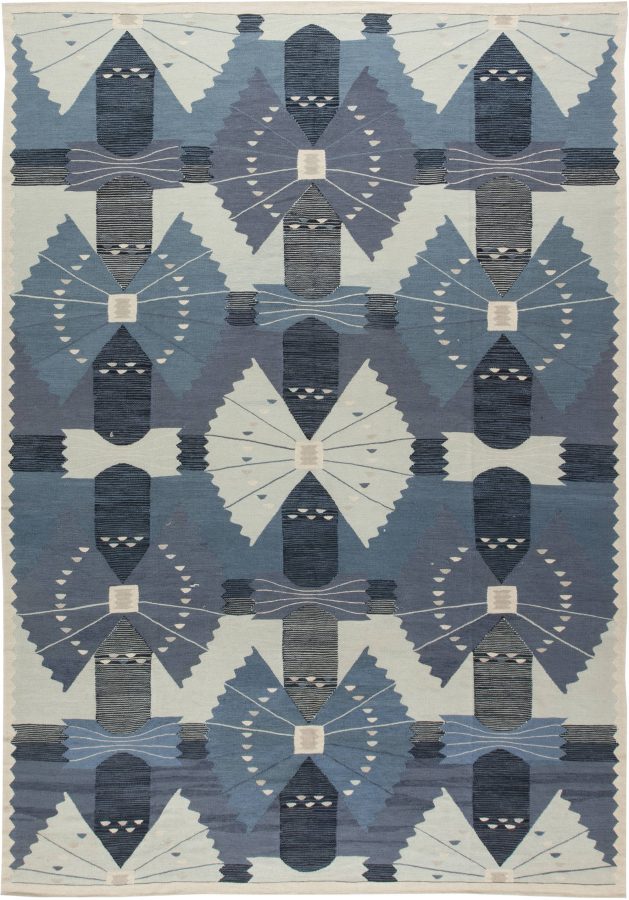 Swedish Rug by Doris Leslie Blau
Make a Statement With Designer Rugs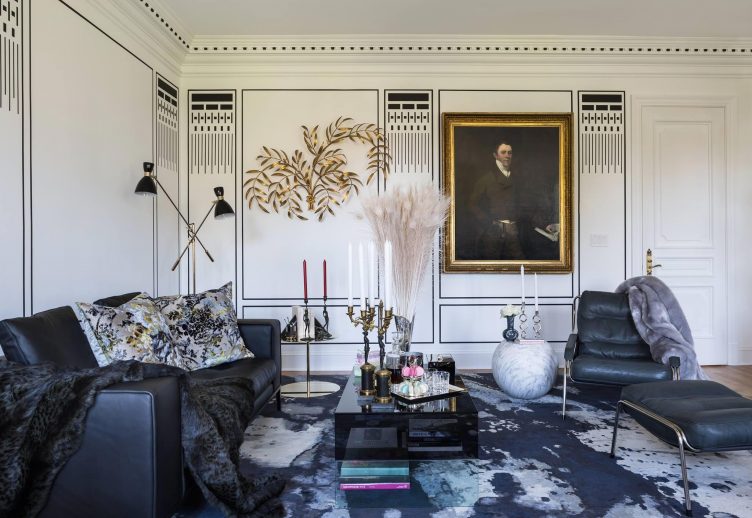 A carpet whose project came from a designer's hand is often the first step to and the foundation for the composition of the entire interior. Eskayel, founded by Shanan Campanaro in 2008, is a New York-based firm known for its unconventional, fresh and exceptional style. Although there is a great dose of abstraction in the projects of the young yet consummate designers, they actually draw from what has always been the closest to mankind – the Mother Earth.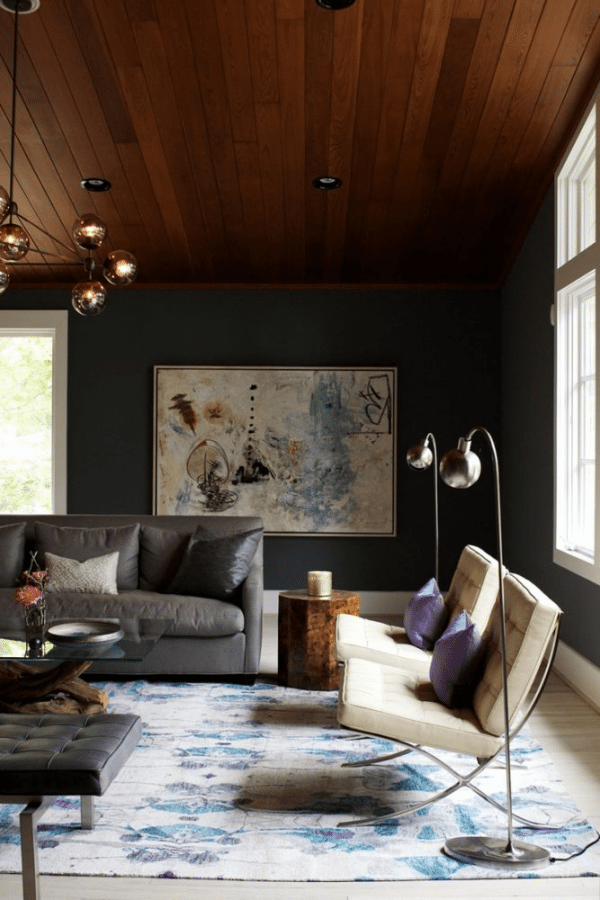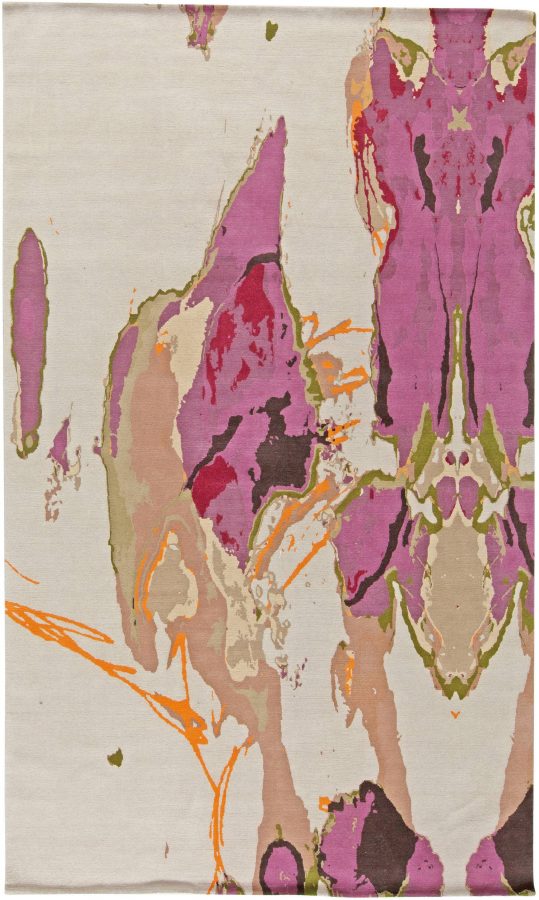 Eskayel rugs are so original that they successfully build a modern and stylish look around themselves. The characteristic patterns resembling Rorschach stains will look phenomenal paired with modern furniture. Another fantastic fashion and textile designer, Nanette Lepore, created the amazing peacock motive rug project and put her trust in DLB to execute it. Of course, now we have this 'paradise bird' in our offer 😉 The carpet covered in the pattern of peacock feathers immediately gives the interior a glamorous character with a palatial touch. Use a designer rug as an inspiration that will lead you to the right style!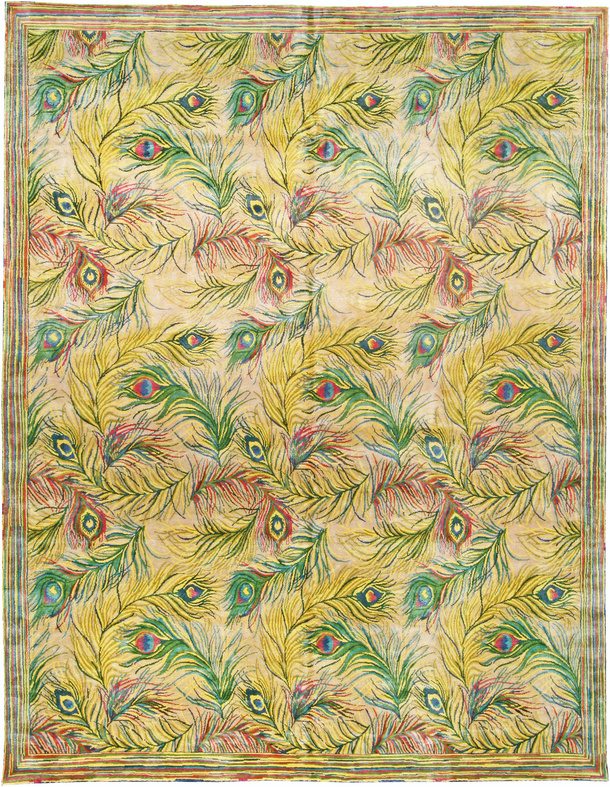 Tone Down the Room with Silk Rugs
When a lot is happening in room design-wise, a large area rug with subdued colors is the perfect idea to relieve the interior and give it balance. A modern rug made of silk with a delicate pattern will underline the character of the arrangement and, at the same time, display its bolder elements.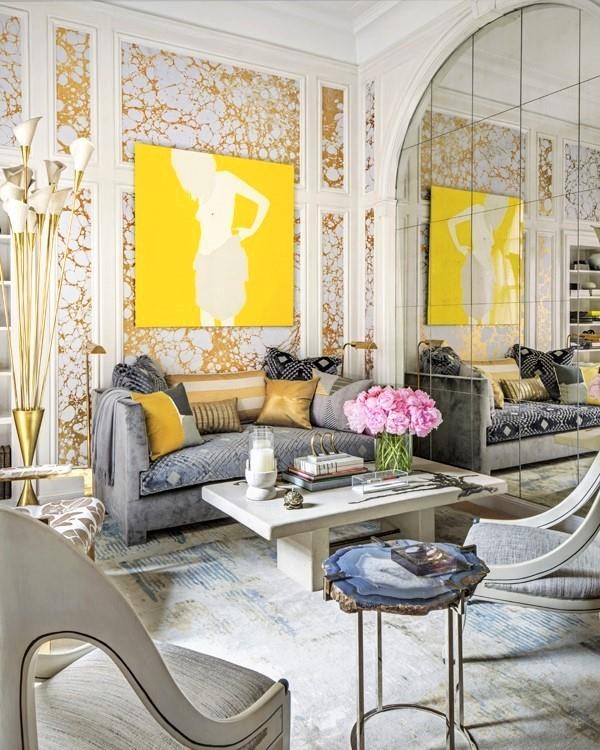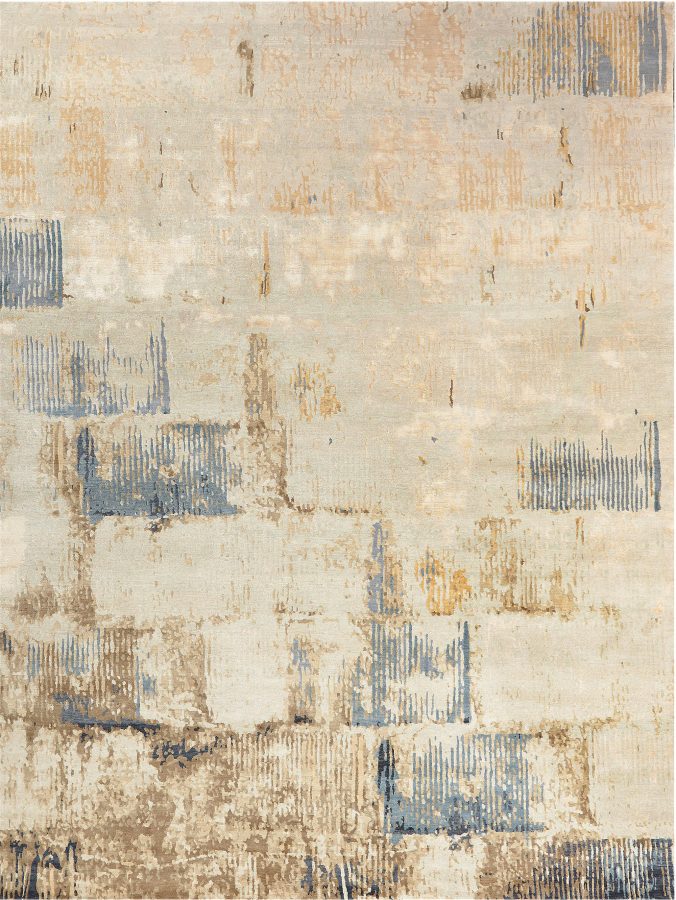 Silk is crucial in that case as it provides an exceptionally luminous, soft pile – a factor that makes up for the lack of bold colors or intricate patterns, and helps to illuminate the space. Contemporary silk rugs usually occur in tranquil, toned designs to expose the outstanding quality of this truly royal material. We hope you'll also appreciate their sublime and subtle charm!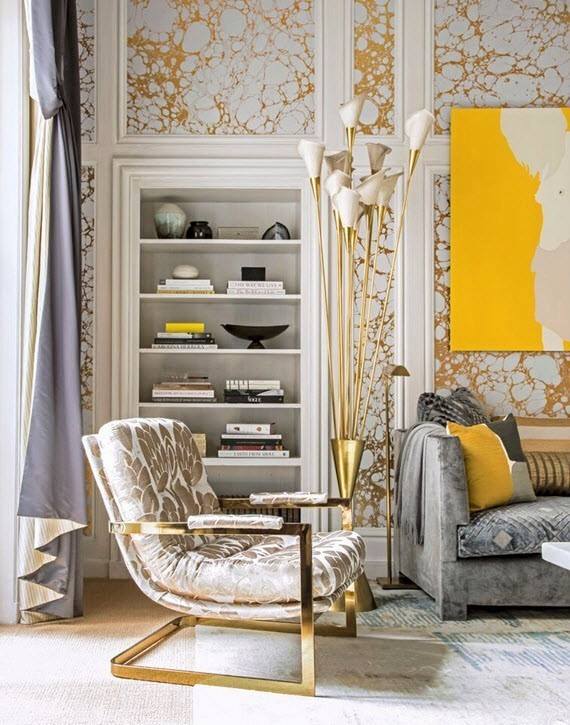 Contemporary Rug by Doris Leslie Blau, Carrier and Company's Interior Design
Fill It Up With Large Area Rugs
"Less is more" has quite some time ago become one of the major rules of designers which shows that contemporary decorating heavily leans towards minimalism. A super chic simplistic interior almost entirely arranged in white looks much more interesting with the addition of various textures. A white modern area rug with a long pile fills the empty space with remarkable grace, giving it more character and escaping austerity.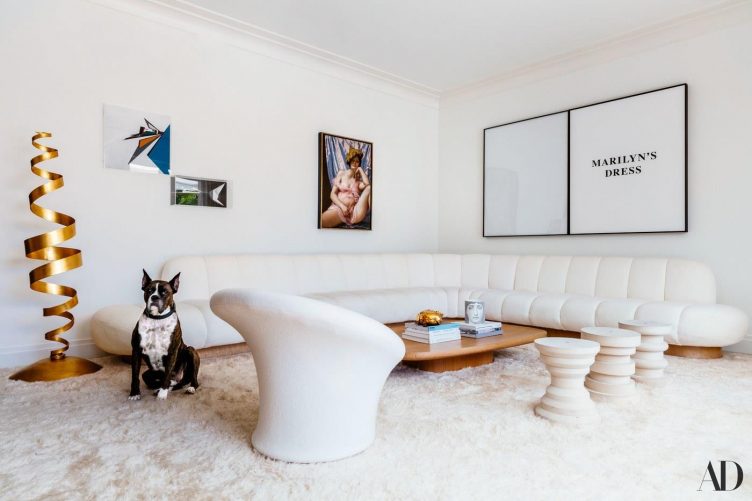 Thanks to the white shade, it does not disrupt the minimalist aesthetics of the apartment but completes it. Moreover, it even further brightens up the room, making it look clean, spacious and airy. Definitely, something for the connoisseurs of the design concentrated on essentials.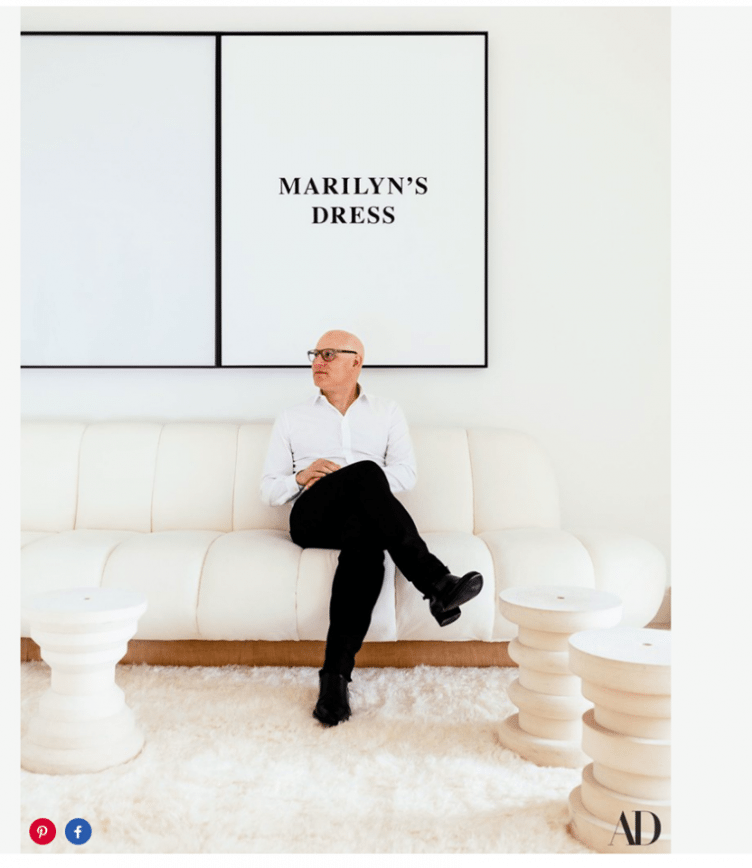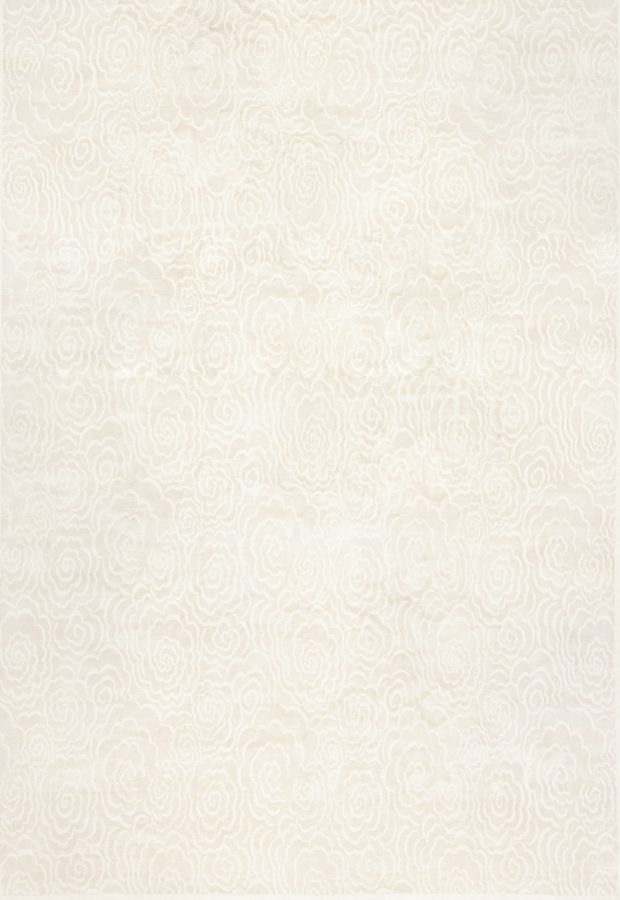 Doris Leslie Blau can help you find the right Persian carpet or modern rugs for living room. We have a large showroom in New York City plus online catalogs and supplementary information. For help choosing a product for your needs, contact us online or call 212-586-5511.