In search for the perfect décor some fall all over themselves but we at DLB know that real sophistication lies in simplicity. Guided by this principle, we have prepared 5 ingenious and uncomplicated decorating tips to help you glam up your abode. Fall for them and you won't regret it!
Discover the Power of Chalk Paint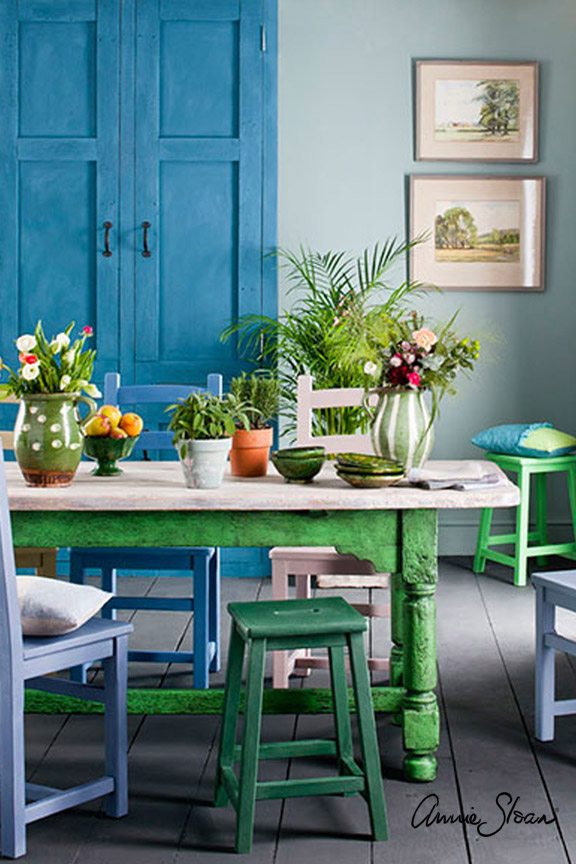 The craze for the Provencal style and shabby chic has been on a roll for quite a while now and whenever it temporarily passes, it is not long before we see its return. What is the secret of these particular decorating trends? Apart from the apparent rustic charm and romantic nostalgia, both base on retro whitewashed furniture. You too can introduce the atmosphere of the bucolic countryside into your apartment and, yes, even without refurnishing the entire house. The magic ingredient that will help you with the transformation is… chalk paint.
Source: bhg.com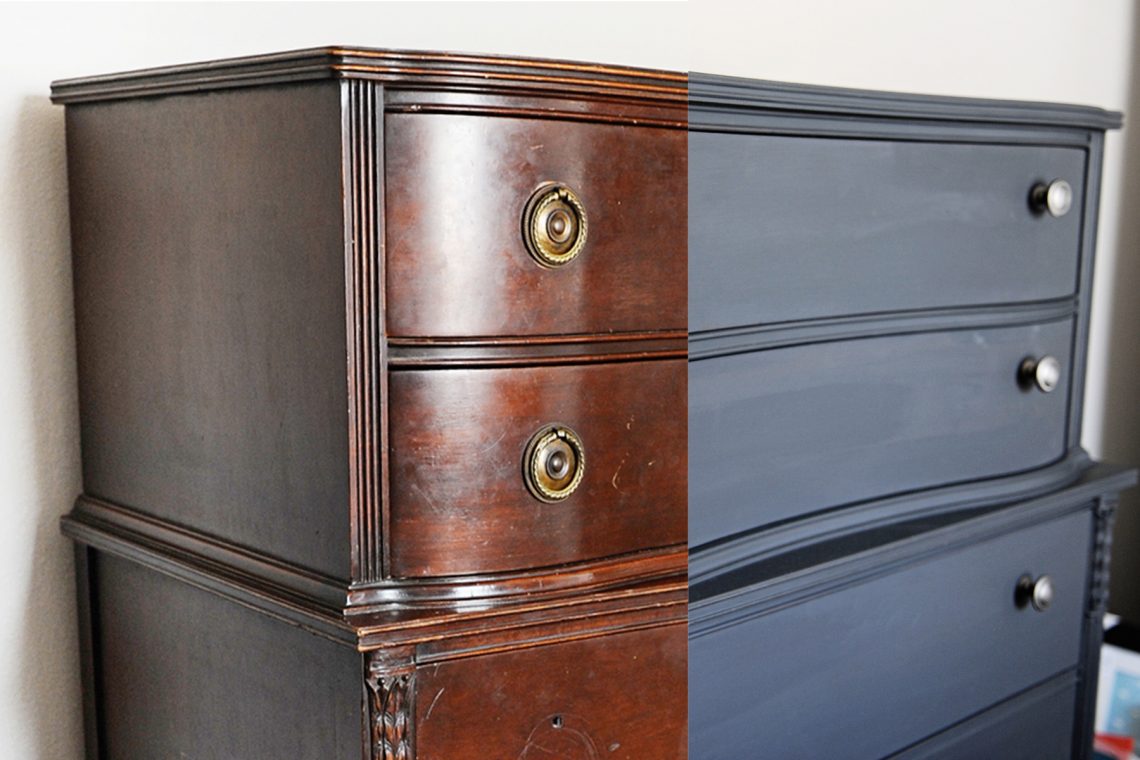 It can be applied over absolutely anything, from accessories, through furniture, to floorings and walls, and, with a subtle aid of stencil, you will be able to paint a tile pattern anywhere you want. Moreover, chalk paint may serve as a tool to make your furniture look older with minimal effort. Although having the aging effect on home furnishing, chalk paint will most certainly awaken your inner child. 😉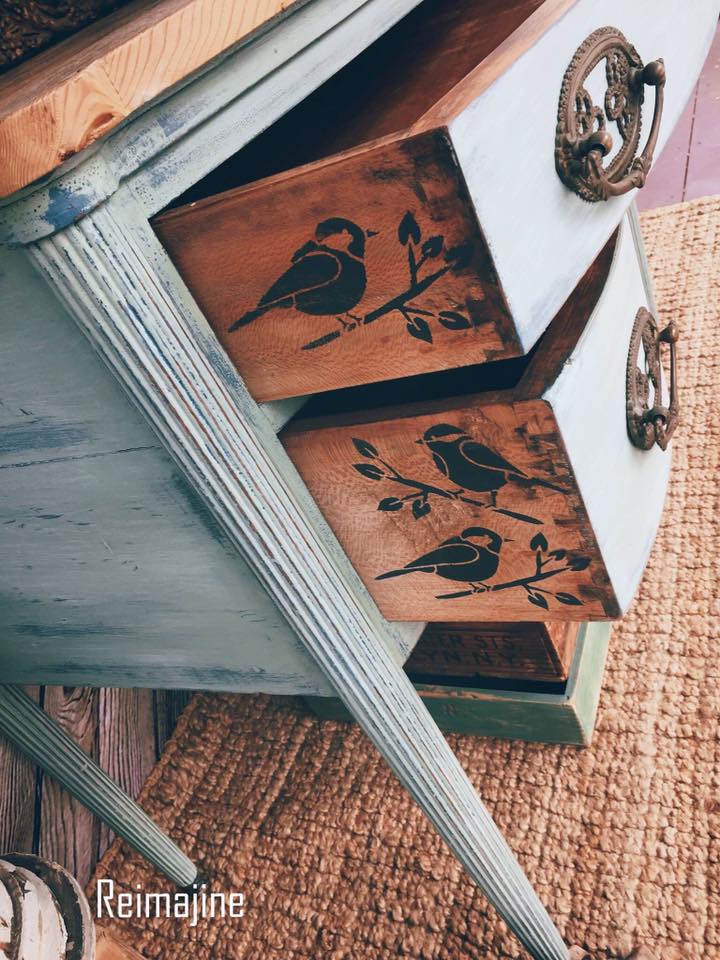 Source: http://www.hometalk.com, thegracehouseinteriors.com
Do Not Fear Wall Stickers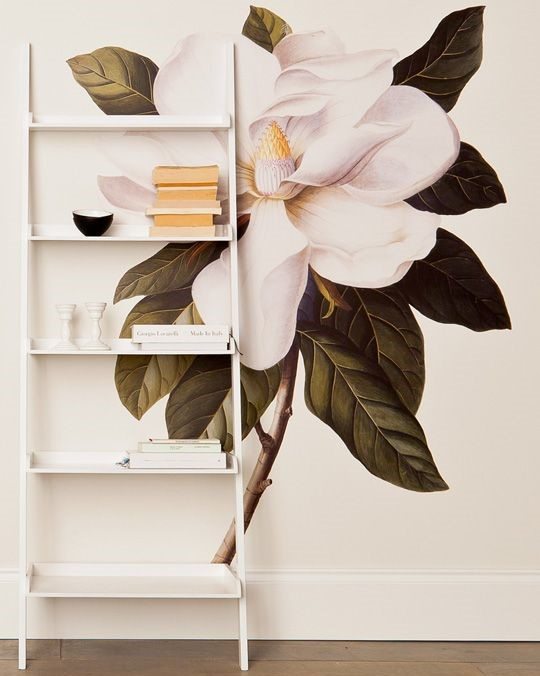 Speaking of feeling like a child, our second proposal is nothing else than wall stickers. If you thought such a thing may only fit into a teenager's room, you are largely mistaken ;). Wall stickers can substitute a wallpaper and cover the entire surface of the wall or simply act as a fancy ornament. Their choice is immense; some stickers are sold as separate elements and represent flowers, trees or abstract stylized emblems.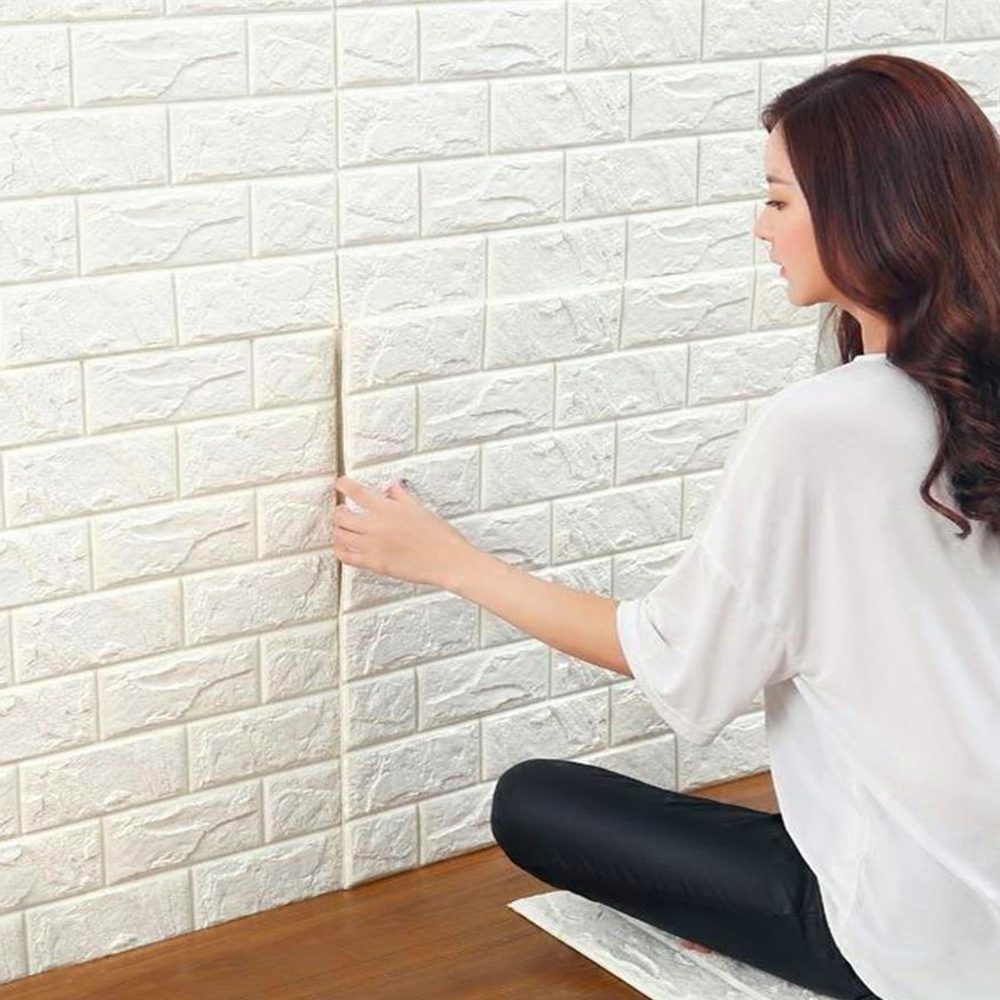 These you may want to match with a proper wall paint and treat as a decoration or a painting. Others imitate bricks, wood or various materials – they will help you create an intriguing look with an allover design. Wall stickers are extremely practical, relatively inexpensive and absolutely charming. With their help you change the face of your interior and, simultaneously, have a whale of a time.
Source: uwdecals, Urban Outfitters
Introduce Fashion to Décor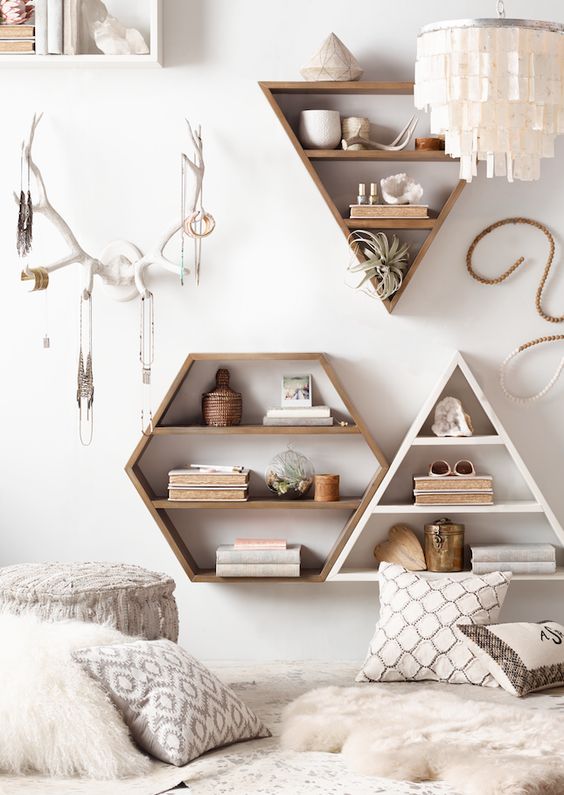 It may have never occurred to you that fashion accessories and jewelry may constitute a dashing wall decoration. How? It is less complicated than you imagine. Put some nails into the wall at regular intervals and place your hats on them – the easiness of this solution and the mod effect it has on the apartment will blow you off your feet! If you want to go a step further, invest in jewelry hangers.
via: Pinterest, interiordecorz.com
As mentioned at the beginning, this post is all about minimalism so your hangers may simply be nicely-shaped branches on a hemp string. When festooned with pendants, bracelets and necklaces, mere sticks will change completely and become not only fab boho accessories but real works of art! Not to mention that the problem of where to keep all the odds and ends solves itself. There is no better way to merge functionality with style, so wait no longer and go for it 😉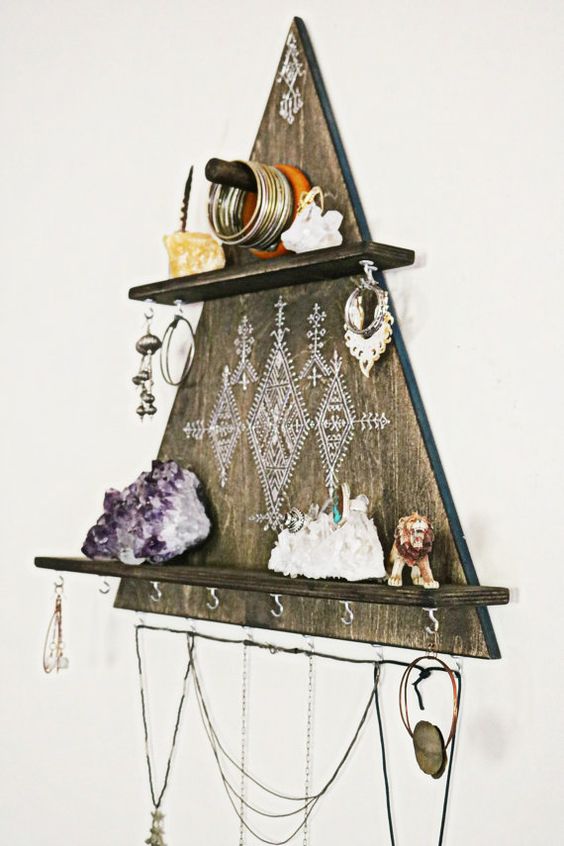 Create a Wall Gallery
Who doesn't love to be reminded of beautiful times with friends and family? A photo "altar" on a chest of drawers is one way to achieve that but we have a different solution. To avoid cluttering of your living room, think of a natty wall gallery. No matter if you're a fan of professional photography or you prefer to gaze upon funny moments with your relatives captured by old uncle Bob, a row of neat frames on the wall is going to make your aesthetic experience even more special.
Via: pinterest, terracottadesignbuild.com
This is as easy as it sounds. Do not bother yourself with different textures and colors of frames. Do not even vary the sizes and heights. All you have to do is buy identical frames and hang the photos side-by-side in three rows. Smart and simple, just as promised 😉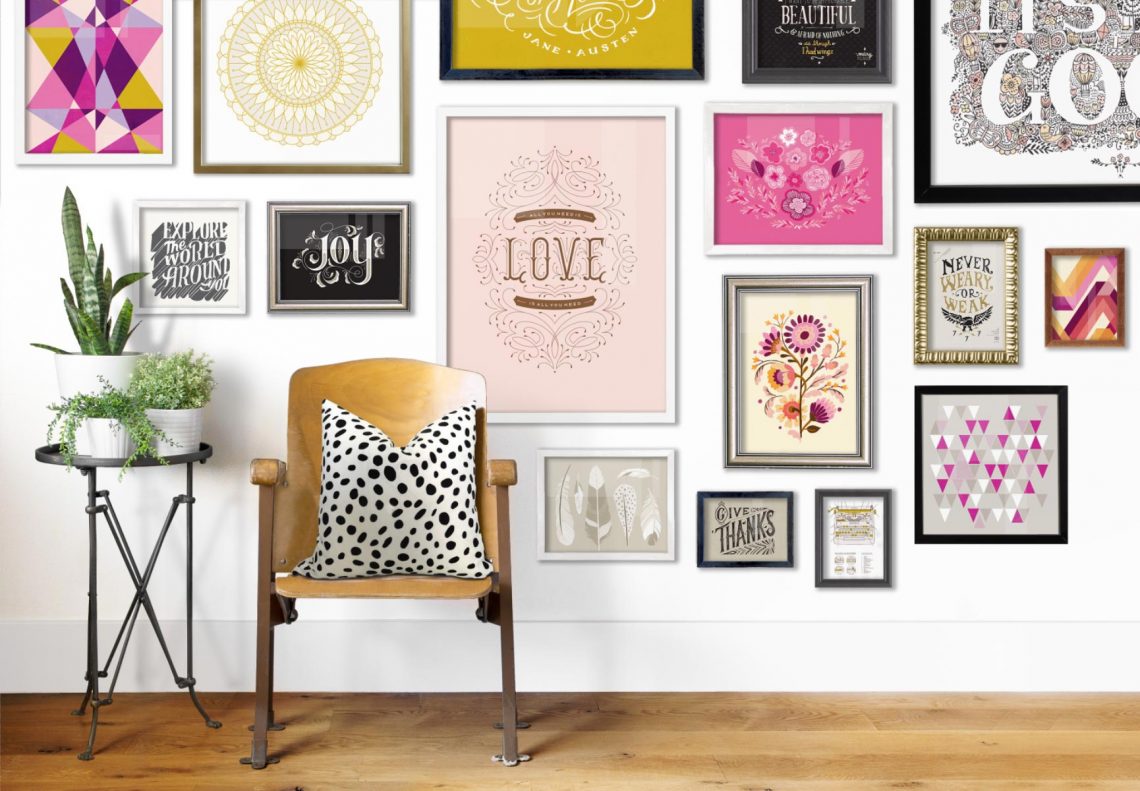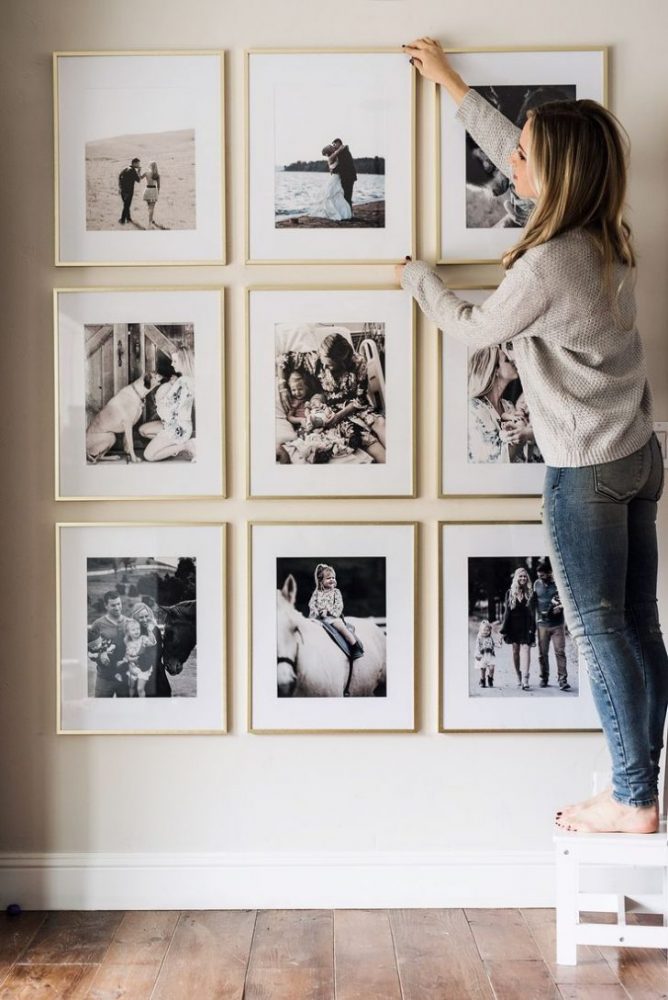 Get a Rug
Finally, something a clever decorator can never forget – a nice rug. Why is it so important? Rugs are perfect space definers and warmth bringers, they will make you feel more at home than any other accessory. What is more, a nice american rug is the easiest and the quickest way to add some colors and patterns to the otherwise dull interior. It is advisable to consider a good quality carpet so it can serve you for many years without any signs of wear. You may go for a classic vintage rug in a good shape or buy a new one with an ethnic vibe.
Doris Leslie Blau vintage Scandinavian Rugs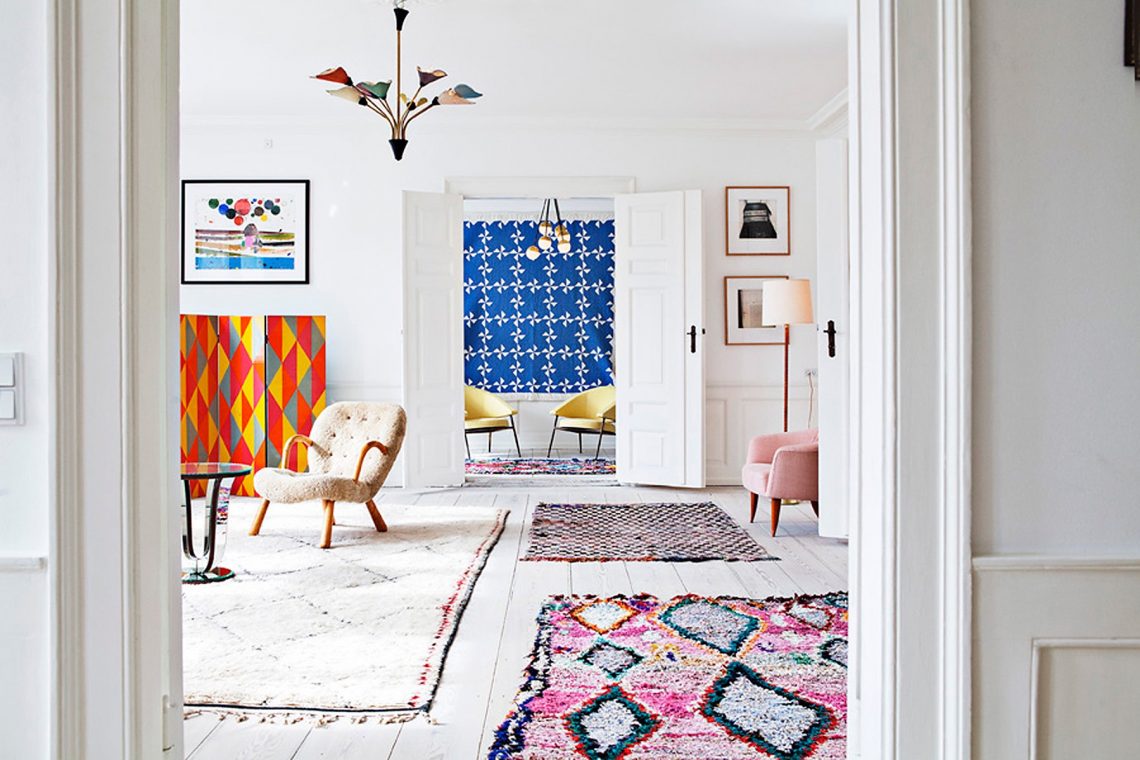 For the lovers of homeliness, we recommend the fabulous Boucherouite rugs (in other words, good old rag rugs). Just as in case of fashion accessories on walls, rag rugs are the combination of practicality and beauty. They are created of various rag pieces which are given a second life which is a form of traditional, most basic recycling. An original Moroccan or hand-made by yourself, a Boucherouite rug will without a doubt be your favorite accent of the newly juiced up digs.
Moroccan rugs by Doris Leslie Blau: 1, 2 
For more inspirations, take a peek at Doris Leslie Blau website – we are always at your disposal. And if by any chance you are visiting the capital, step into The Washington Design Center, 1099 14th Street N.W. Washington, D.C. 20005, to see our showroom. You can also give us a call at 202-808-9361.